The Most Common Hotel Membership Discounts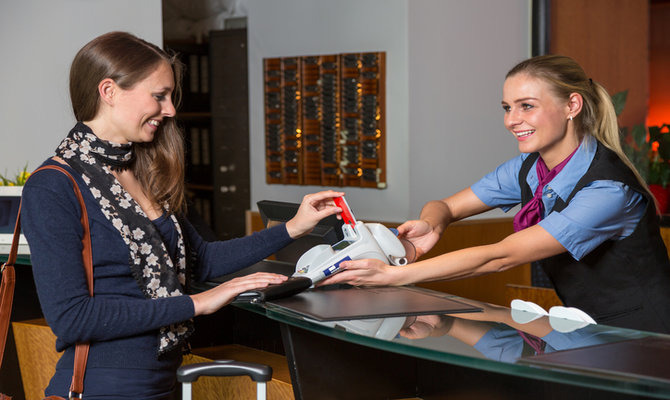 thinkstock
Hotel membership discounts have been a longstanding priority for travelers when booking accommodations. However, we've seen a shift in behavior where travelers are prioritizing their experience over saving a buck.
But with new travel apps like travel concierge app, Mezi travelers don't have to forgo discounts to immerse themselves in the local culture. Mezi is a way to leverage discounts while also ensuring your preferences for hotels, flights, restaurants and more are taken into the equation. Share your requests through Mezi's conversational messaging platform and Mezi curates personalized recommendations on your behalf. The app even handles reservations, completes payment transactions and takes care of last minute changes and cancellations – without the user ever having to leave the app.
For those of you who don't have access to the app, or want to save a few extra dollars on top of using it, there are other discounts you may be able to take advantage of. Yijen Liu, VP of Product at travel concierge app, Mezi shares with us the most common hotel membership discounts.
The Most Common Hotel Membership Discounts:
AAA
American Automobile Association (AAA) members have access to the most common affiliate membership discounts available. The ability to search AAA discounted prices is available on almost all hotel websites and discount program listings. Implementing AAA membership deals in today's age is made extremely simple for members. Finding these discounts is often as easy as clicking the AAA checkbox at any time along the booking process to find discounted rates.
Not booking online? AAA discount offers are typically among one of the first questions from hotel booking agents when booking accommodations over the phone.
Government and Military Discounts
A number of major hotel chains offer select discounts to government employees in addition to those currently and previously serving in the military.
Association Memberships
Being a member of certain professional and other associations offer a number discounts through partnerships with specific hotel chains. With these kinds of discounts, you typically need to book through a special website. You can also obtain by calling or checking the website of the specific association. Other associations to look into for hotel discounts include alumni organizations and professional groups (such as the American Bar Association).
Senior and AARP Discounts
For hotel bookings, your age can be a big factor. Senior discounts are offered at almost all major chain hotels and individuals 50 years of age and older are qualified to receive discounts through an AARP membership.  Some hotels and booking sites require that you are a registered AARP member to qualify for age-related discounts, but the majority offers related senior discounts by simply verifying your age with documentation of your driver's license or passport. But note, standard senior discount rates are not always available during high traffic travel times.
Unlike AAA, AARP discounts do not typically automatically appear within the booking process on hotel booking sites. It's often necessary that your booking process at the very least start on the AARP site to redeem discounts or require that you book through the AARP site itself.
Final thoughts
Certain hotels offering discounts will let you price compare offerings to better determine which discounts are most rewarding (i.e. comparing your AAA or association membership discounts alongside the hotel's specific discount).
But don't exhaust yourself too much worrying about whether there is a better deal out there. It's a safe bet that if you are using one of your membership discounts when booking, you've found a pretty good deal.
More Readings
20 Secret Ways to Save on Your Next Hotel Stay
12 Shockingly Easy Ways for Families to Save Money on Disney Trips