These Are The Airports You Should Avoid During The Holidays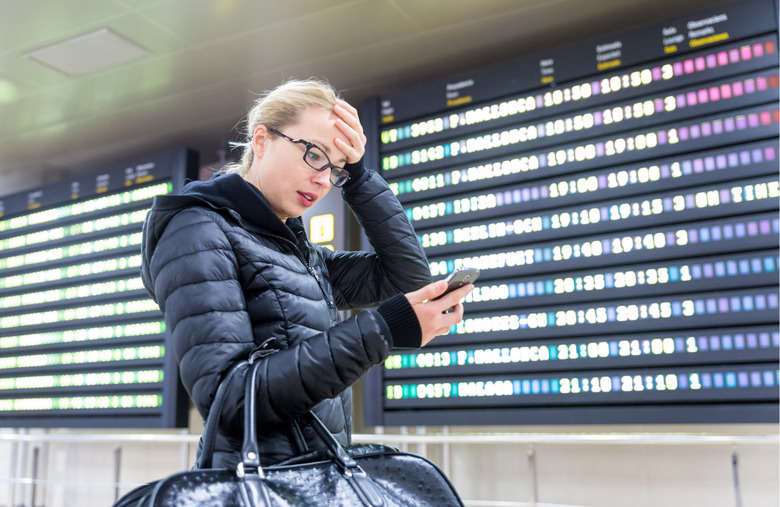 Shutterstock
Flying can be a real headache any time of year, but during the holiday travel season, airport travel is a special kind of chaos. Making sure the entire family is packed and ready to go, getting to the airport on time, going through check-in, and dealing with airport security is stressful enough. An airport that's especially chaotic or prone to flight delays and cancellations can only make things worse.
Airports With the Worst Record Around the Holidays Gallery
When planning a vacation or trip back home via air travel, it's not a bad idea to consider just which airports you're flying in and out of. Holiday travel season is when people are either traveling to celebrate with their loved ones or taking the chance to go somewhere over winter break. With crowded tarmacs and changing weather conditions, many airports don't do as great of a job in minimizing delays and cancelations.
In order to determine just which airports have the worst record during holidays, lighting and home decor company Elite Fixtures used statistics reported by the United States Department of Transportation and analyzed data from 2012 to 2016 on 50 of the country's busiest airports and their departing flights during Thanksgiving week as well as the last two weeks in December. Airports were ranked on how bad they were during this time period based on three factors: rate of flight delays, average time of those delays, and the rate of flight cancellations. We've compiled a list from Elite Fixtures' data so that you know just which airports you should try to avoid during the holiday season.