These Small Towns Become More Magical In The Fall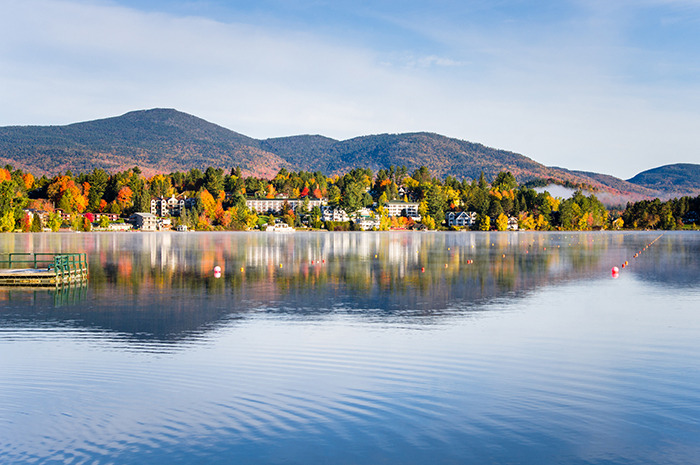 istockphoto.com
Summer is cool and all, but let's be honest — we're ready for fall. No amount of beach days, popsicles, or backyard barbecues could ever trump apple picking, corn mazes, and Oktoberfest.[slideshow:104608]
And don't even get us started on Halloween! We've been plotting our jack-o'-lantern designs since November 1.
We're huge fans of the spookiest day of the year and all-things-haunted, but the real showstopper of fall is the fantastic foliage. From late September through October, the trees' leaves change from a luscious green to vivid red, yellow, orange, and gold. These views are best seen outside big cities in the wilderness, or in small towns with darling tree-lined streets.
We chatted with tourism boards and looked at travel sites, Facebook groups, and Yelp reviews to find out which towns are the most beautiful when the leaves change over, and which ones have the best outdoor and indoor fall-related activities. This includes but isn't limited to guided tours, festivals, concerts, hiking, and more. So put away your bathing suit and break out a sweater.
Read on to discover small towns that become more magical in the fall.
More fall stories:
Where to Cruise in the Fall
These Are the Best Fall Foliage Spots in all 50 States and D.C.
Survival Skills Every Hiker Must Know