Pet Friendly Vacation Destinations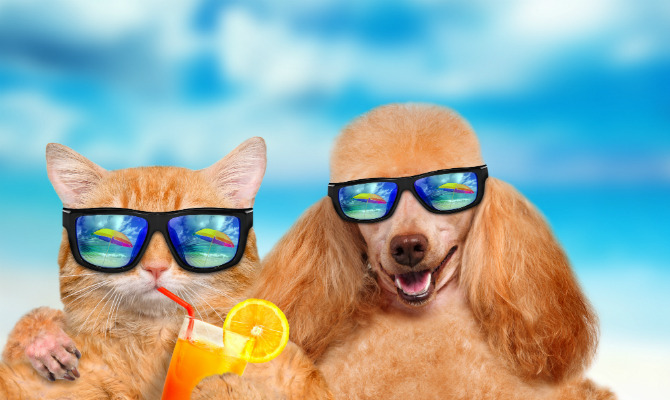 Rasulov / Shutterstock
There is no question about this – pets are an equal member of your family. You take great care of them, just like you pay a lot of attention to your children. You feed them, play with them, walk them, clean after them, take them to the vet when they don't eat for a day, and you love them unconditionally. So why would you want to go on a vacation without them?
Man's best friend can teach people a lot about fun, and the furry pets are not picky. They can dig holes and roll in all kinds of things anywhere, as long as the rules allow it.[slideshow:82865]
Geography and terrain are not an issue; they are going to be happy whether you take them to a run a race, an obstacle course or on the beach.
So where should you take your pooch? You can rent a vacation home in the country, a cabin in the woods or a house by a lake so you and your four-legged best friend can swim and go hiking together.
The tourism industry has noticed how much you love your pets and have made the necessary adjusted. Many hotels offer crazy perks, making you wish you were the dog or cat. They get massages, recording sessions and even surf lessons.
So pack a bag for Fido and head out. Turn your getaway into a dream "petcation" as both of you have a blast.
Click here to see 12 Pet Friendly Vacation Destinations
More readings: 
The Most Incredible Adventure Destinations for Animal Lovers
Health Benefits of Owning a Pet