The Best National Parks To Visit In The Winter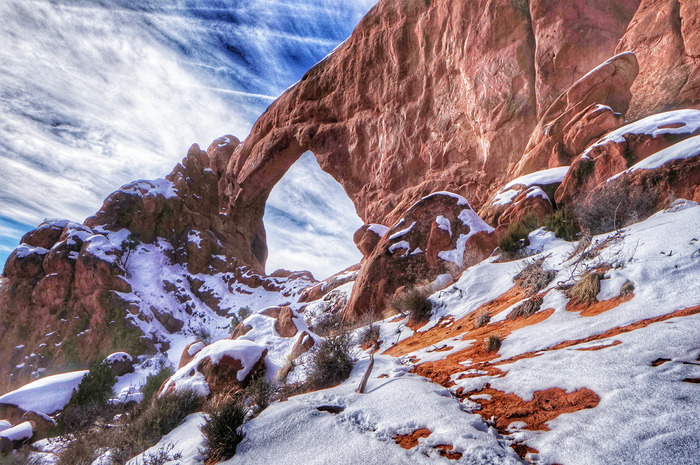 KatieDobies/istock
National parks have long been a popular escape, and not only during warm weather. The winter months bring a unique variety of gorgeous scenery, various wildlife, adventure sports, and stunning historical sights.
The Best National Parks to Visit in the Winter Gallery
Majestic landscapes like you have never seen before can be found this time of the year. Visitors will enjoy spectacular views of vast ranges topped with white powder, dusted trails with no crowds, ice caves and frozen lakes and rivers. Just imagine seeing strangely-shaped red pillars against the striking contrast of snowflakes! It's quite the sight to see.
One of the most common reasons tourists and locals visit these parks during the winter is for their abundance of winter sports. From skiing to snowmobiling, tubing, hiking, snowshoeing and more, these national parks will never leave you bored. Continue reading for the best national parks to visit during the winter.