America's Best Cities For Winter Travel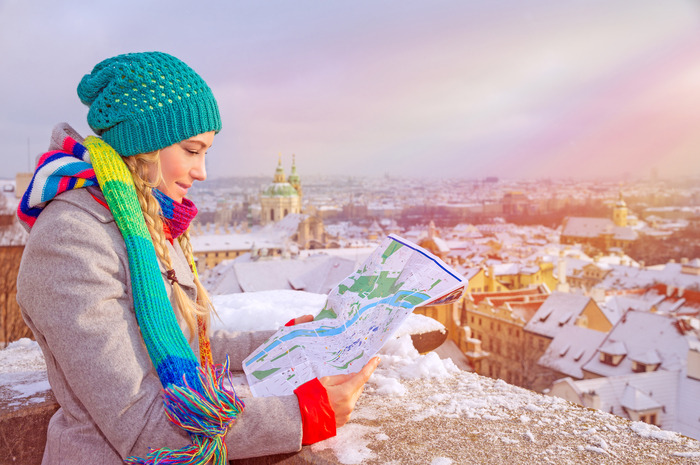 Shutterstock
Winter often has a way of making towns look gloomy and depressing but certain places seem to be immune to that effect. The outdoor vibe of mountain towns – popular or lesser-known – gives you energy like nothing else. They offer plenty of thrilling adventures.[slideshow:92479]
People don't have to love skiing, snowboarding or any other sport that requires snow to enjoy the winter. Vacationing at a ski lodge, relaxing at a day spa, taking long walks surrounded by snow, or enjoying some fresh air can be an exhilarating experience by itself.
If you like the snow and don't mind the low temperatures that usually come with the winter, this is a season to travel. The peak times are relatively short – just around Christmas and New Year – and that means good airfare and hotel deals.
All-inclusive resorts in the Caribbean are very popular throughout the winter, but they don't quite fit an adventurous personality's ideal vacation. Some people may like to run with bulls, go on hours-long hikes along snowy trails, snow bike miles of acres, or even go ice climbing.
Non-skiers may be looking for unforgettable food scene and arts festivals or relax inside by a gigantic indoor aquatic play area, challenge themselves on a climbing wall or indoor track.
The 2017 Farmers' Almanac says that "winter is back!" The locations on the following list any winter's forecast – from lots of snow to plenty of sunny and warm days. Whatever your preference is, you will find a fit among these cities.
Click here for 15 of America's Best Cities for Winter Travel
More readings: 
Holiday Trips You Should Be Booking Right Now
The Absolute Worst People to Ever Fly on an Airplane
Last Minute Travel: The Best Places in the U.S. to Spend Thanksgiving