The 20 Best American Towns To Visit During The Christmas Season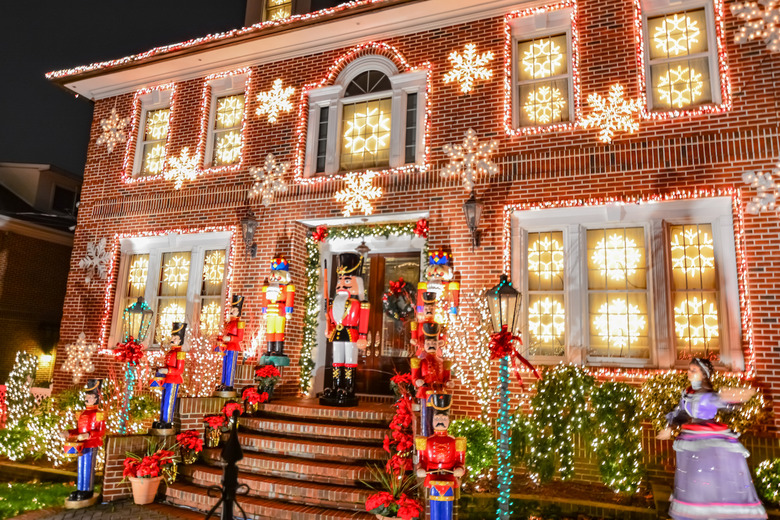 Shutterstock
Not every American town celebrates the Christmas season the same way. Some places go all out with lights, decorations, meet-and-greet Santas, cider and more — and those are some of the very best places to visit once the calendar turns over to December. You want to go someplace festive, possibly with snow!
The Active Times has searched for the best American towns to visit during the Christmas season so you don't have to spend your time wondering where to go. We have narrowed it down to the 20 best. Some of these towns are little places with unique Christmas traditions, while some are bigger towns that take on a more general holiday approach. Either way, you're destined to find hot cocoa, carolers, and presents galore wherever you roam.
These towns are all over America, not just on the snowy East Coast. We've found towns where you can get your Christmas spirit on in New Mexico, California, Missouri, Washington, and more. So, if you're planning on traveling during the holiday season and want to hit up towns full of Christmas cheer, consider stopping at any of the 20 best American towns to visit during the Christmas season.
The 20 Best American Towns to Visit During the Christmas Season