The 15 Biggest Mistakes Tourists Make In New Orleans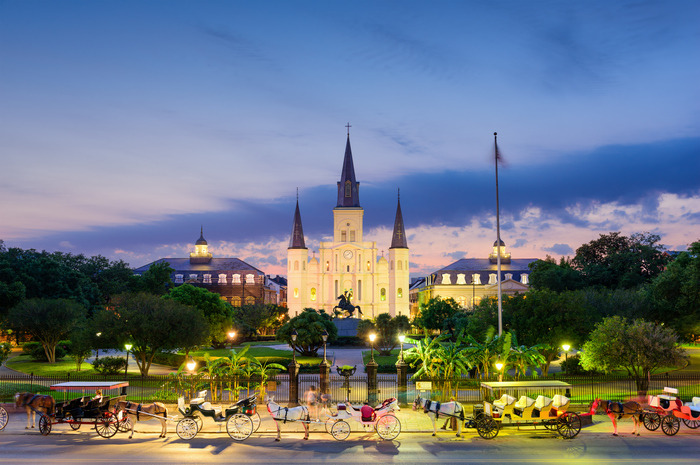 Thinkstock
As the Cajun French say, "Laissez les bons temps rouler"—let the good times roll. New Orleans is a destination unlike any other, steeped in history, famous fare and good times. 
Best known for Mardi Gras, the city has earned a wild reputation and Bourbon Street is always worth a stroll, but there's more to the city than a stretch of bars. Visit the historic French Quarter, tour the Garden District and take one of the amazing ghost tours that winds through bars, alleyways, and cemeteries.[slideshow:98412]
New Orleans is known for its food and great nightlife scene. You won't make a mistake booking a trip there. The city is where po' boys, crawfish and vignettes, and the turducken were first made. Of course, deep-fried turkey is also served. The famous Dookey Chase doesn't charge an entry fee and the most expensive item on the menu is $13.
The city, a great guys-only destination, has live music in almost every bar (and corner) at night. 
Escape the snow in this famous all over the world city for its jazz, zydeco, blues, Cajun & funk events. New Orleans is like an art paradise for the soul. 
If you're not interested in Mardi Gras mania, plan to visit in December or January. No one is immune to tourist traps. Some are worth avoiding, while others are worth the splurge. Certain mistakes should be circumvented so you can make the most of what is guaranteed to be an awesome trip.
Click here for The 15 Biggest Mistakes Tourists Make in New Orleans
More readings: 
10 of America's Best Old-School Ranches
America's Best Cities for Winter Travel