10 Reasons To Add Charleston To Your Travel List Immediately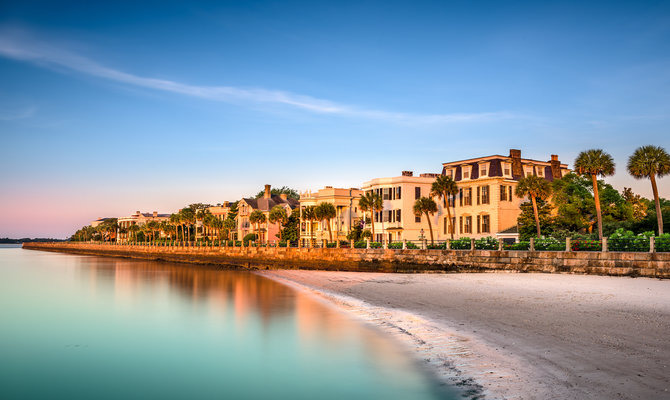 Shutterstock
Charleston has a reputation for culinary excellence, a rich history, and welcoming locals. It's an affordable getaway with plenty of sightseeing, shopping, and entertainment options. Whether you choose to travel there for the weekend or spend an entire week, you will never run out of things to do and explore.[slideshow:92251]
Pick any month and you will find a festival or special event to attend. Go shopping on King Street year-round for items that range from jewelry to cosmetics to antiques. Visit the beautiful parks and gardens, relax on the incredible beaches, and eat some of the most delicious food in the country.
Admire the historic homes, specifically Rainbow Row — 14 colorful, unique, and historic houses painted in the colors of the rainbow. Make sure you visit the beautiful beachfront town, Sullivan's Island, and explore Drayton Hall, one of the oldest surviving plantations left in the South.
Still not convinced? Here are more reasons you should add Charleston to your travel list immediately.
10 Reasons to Add Charleston to Your Travel List Immediately
More Readings
The World's Most Romantic Cities
15 Tourist Traps That Are Actually Worth Visiting