Underrated Hawaiian Destinations That Will Take Your Breath Away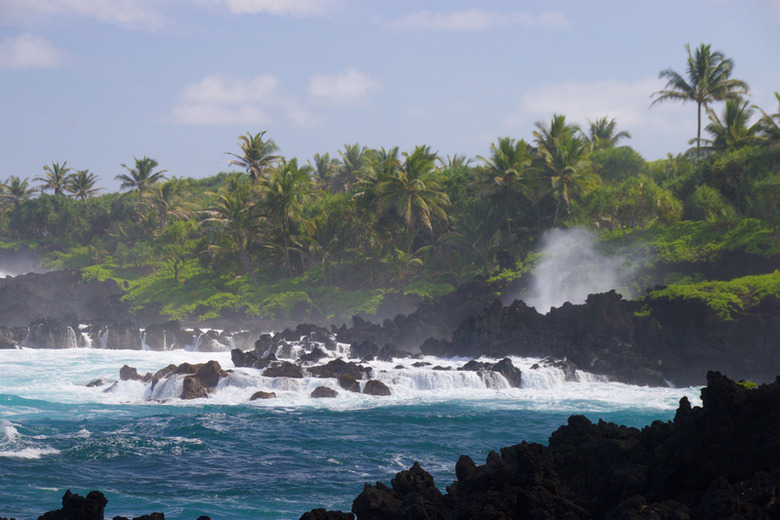 Dreamstime
There's no denying that Hawaii is one of the most beautiful places on the planet. Lush greenery, roaring surf, dramatic elevation changes — the island's natural wonders are something to behold. You'll be treated to visual splendor wherever you go on the islands, and it's hard to go wrong when making a list of the spots you want to visit. But if you can enjoy the beauty of Hawaii without being elbow to elbow with other visitors, so much the better. Waikiki Beach, Diamond Head and The USS Arizona Memorial at Pearl Harbor are all terrific, but they're also jam-packed with tourists. If you're going to make the long trip to the Hawaiian Islands, you shouldn't have to constantly fight the crowds. Sometimes the best way to enjoy the islands is to venture off the beaten path a bit. It's great to get some beach time at Waikiki, but you should see some of the less obvious gems, too. Here are some less-trafficked places with magnificent scenery that will leave you in awe.
Waianapanapa State Park, Maui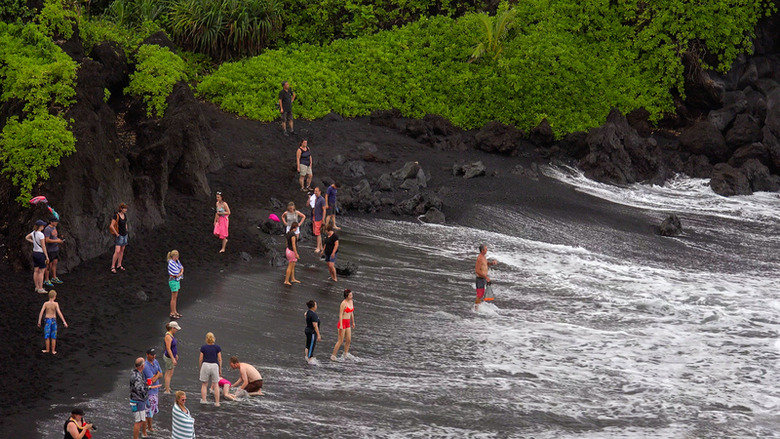 Dreamstime
This stunning 122-acre state park at the end of Waianapanapa Road features black-sand beaches, freshwater caves, natural sea arches and a wild hala forest, among other natural wonders. Waianapanapa means "glistening fresh water," and there's plenty of it here.
Halawa Valley, Molokai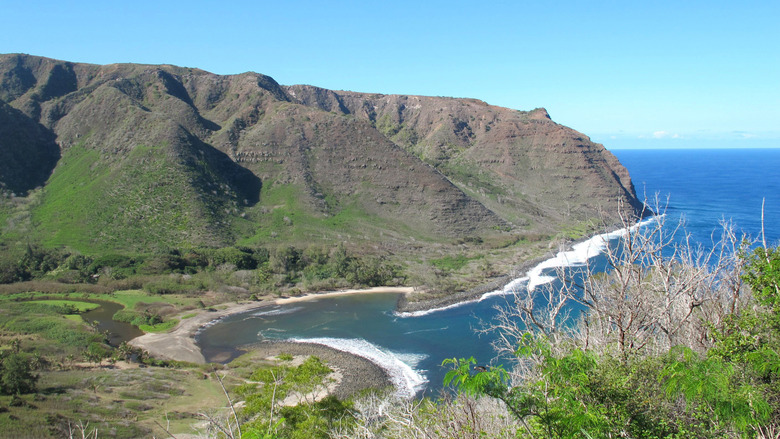 Kristin Jackson/Seattle Times/TNS
This spot on the northeast tip of Molokai is said to have been home to one of Hawaii's earliest settlements circa 650 A.D. The valley is a beautiful place to behold, framed by mountains and beaches. A nature hike is a must, and you'll want to stop at the 250-foot Mo'oula Falls.
Papakolea Beach, Hawaii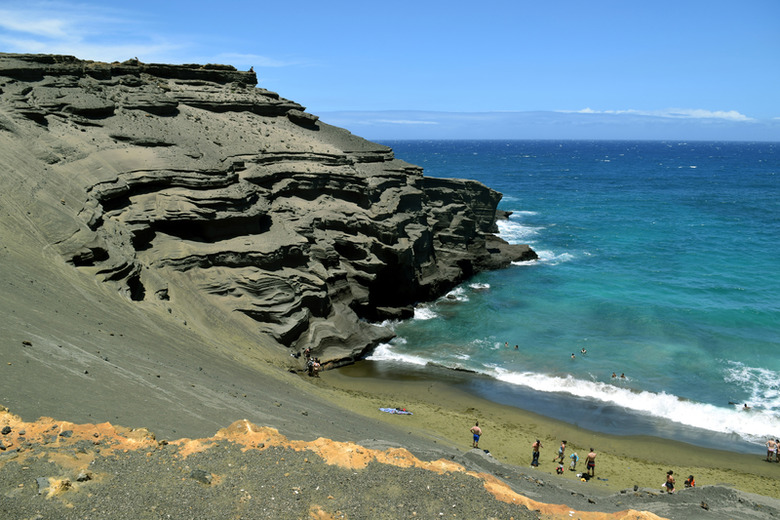 Dreamstime
This place is hard to reach, but it's well worth the effort. Once you park, you'll have a 2.5-mile walk that includes a climb down a lava cliff. Ah, but the reward. This gorgeous spot if one of only a handful of green sand beaches in the world. (Others can be found in Norway, Guam and the Galapagos Islands.)
Kalihiwai Bay, Kauai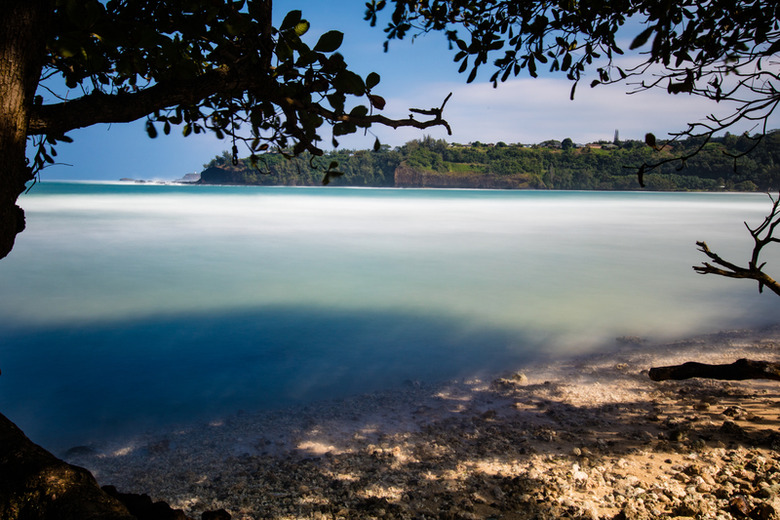 Dreamstime
Napili Bay, Maui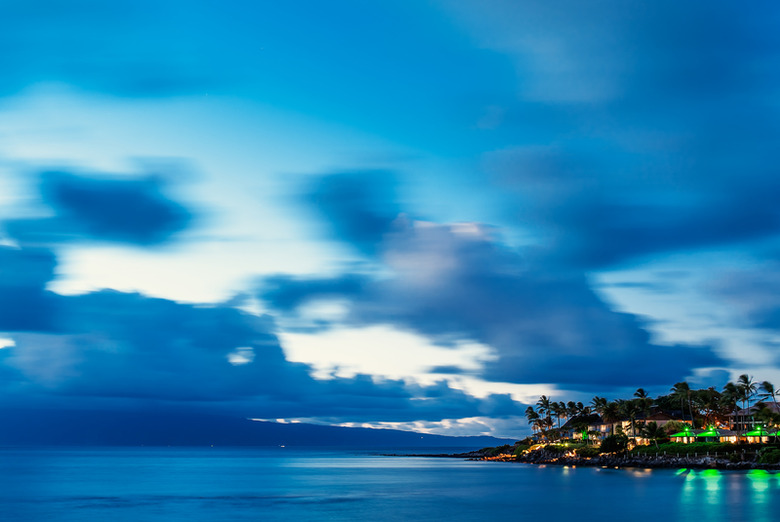 Dreamstime
Located in between busier Kaanapali Beach and Kapalua Beach, Napili doesn't get as much traffic because it's hidden from the road, but it's big and beautiful, and it's a great spot for swimming.
Kohala Mountain Road, Waimea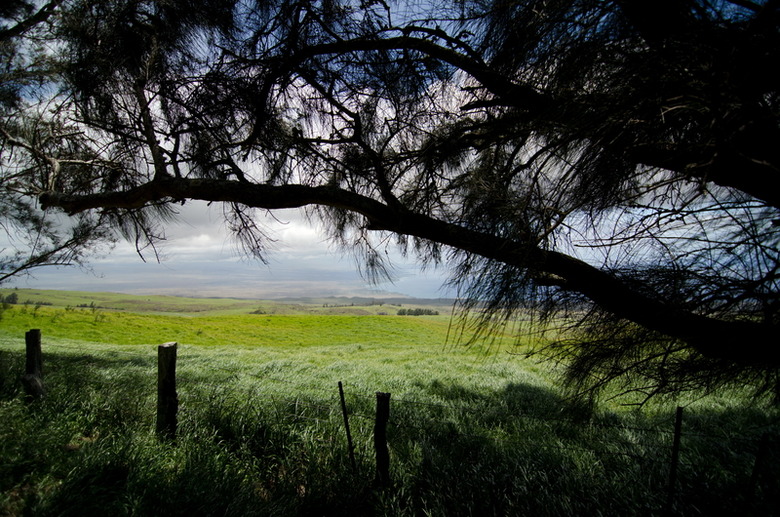 Dreamstime
One of the most scenic drives in Hawaii, the road between North Kohala and Waimea offers some magnificent vistas, including splendid views of the Kohala Coast and Kawaihae Harbor.
Kahana Bay, Oahu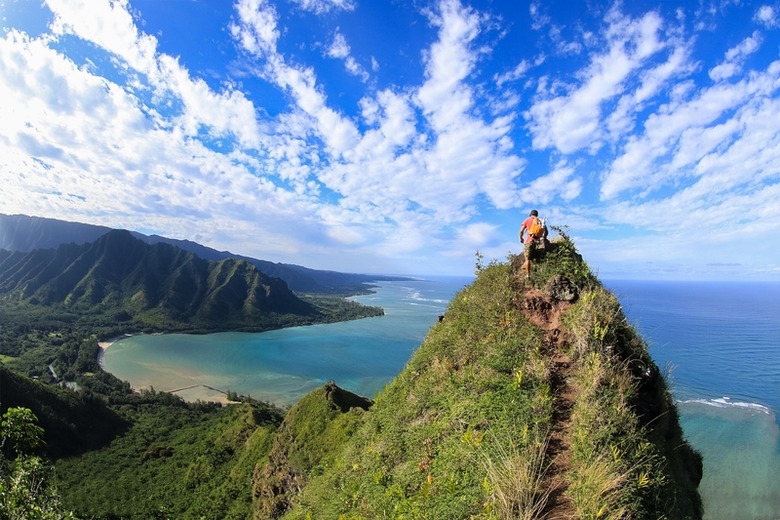 Dreamstime
This place is a relatively well-kept secret on Oahu's windward coast. The bay is surrounded on three sides by the Ko'olau Mountains and has a dazzling beach. All the ironwood trees make this a perfect spot to enjoy a picnic in the shade.
Hanapepe, Kauai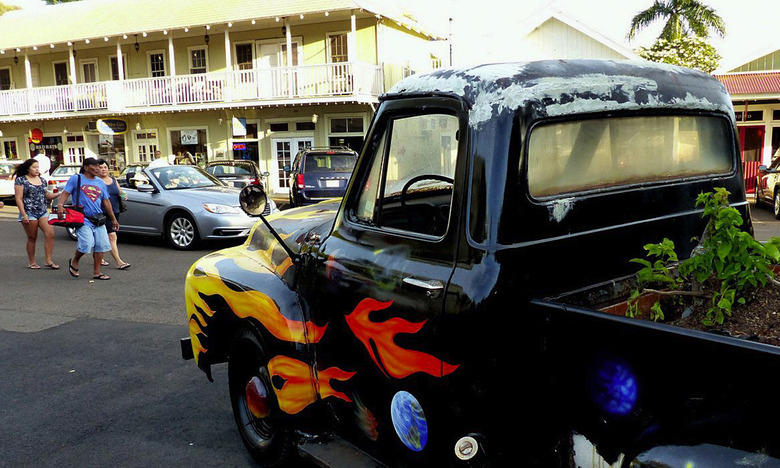 Brian J. Cantwell/Seattle Times/TNS
Friday night is Art Night in Hanapepe, which bills itself as "Kauai's Biggest Little Town." Located on the island's south shore, Hanapepe is known for its galleries and boutiques. This funky little town is at its funkiest on Art Night, as artists, musicians and food vendors line the main street, making for a festive atmosphere.
Iao Valley State Park, Maui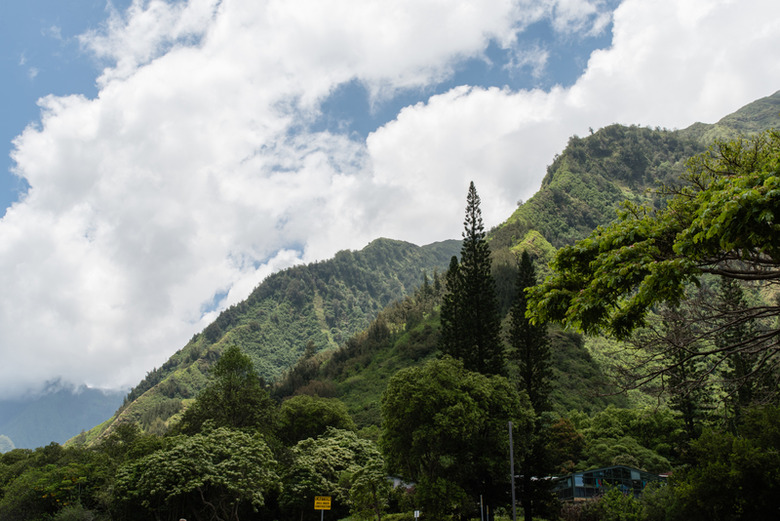 Dreamstime
It was here in 1790 that King Kamehameha I defeated the forces of Maui to unite the islands and change the course of Hawaiian history. Located in central Maui, this 10-mile-long park is a great destination for hiking and is best known for a majestic 1,200-foot rock outcropping called the Iao Needle.
Papohaku Beach, Molokai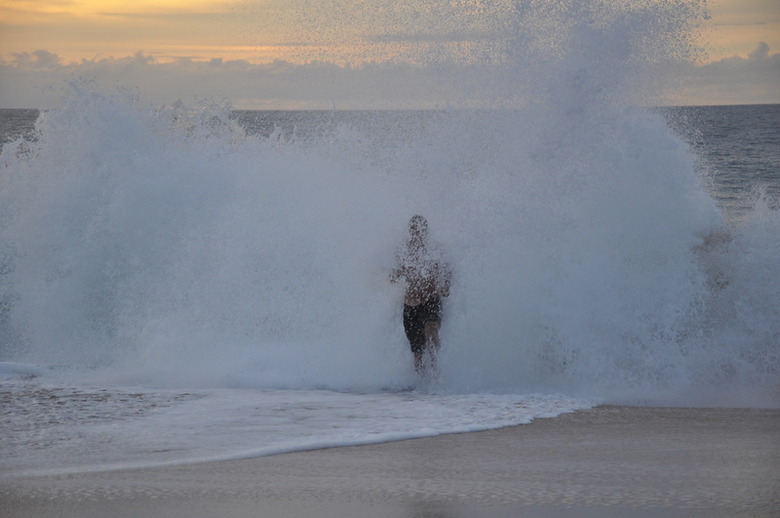 Dreamstime
Also known as "Three Mile Beach," Papohaku Beach offers a long, wide, uninterrupted stretch of white sand. Yet for as big as it is, Molokai's largest beach is surprisingly empty, with very little foot traffic. It's easy for visitors to have a stretch of this magnificent beach all to themselves.
Kualoa Ranch, Oahu
This was a shooting location for the movie "Jurassic Park" and the TV show "Lost." It's a 4,000-acre private nature reserve and working cattle ranch featuring rainforests, white sand beaches and cliff faces. But this gorgeous scene isn't even the prettiest view you could find in Hawaii. These 25 scenic spots are unforgettable!