The Tallest Buildings Under Construction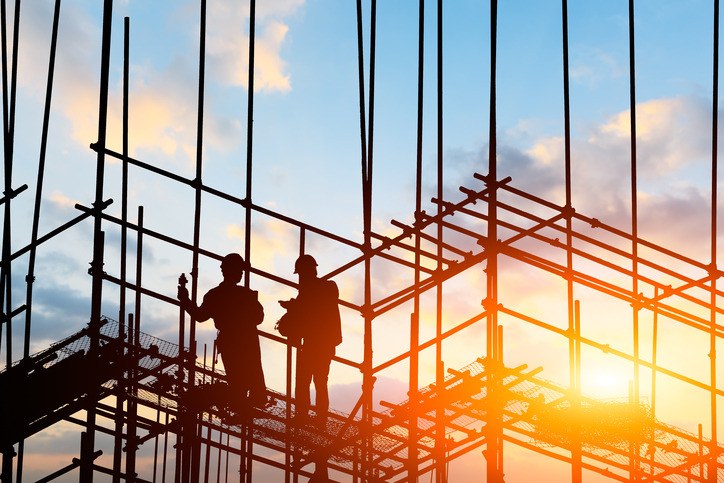 iStock
The tallest buildings under construction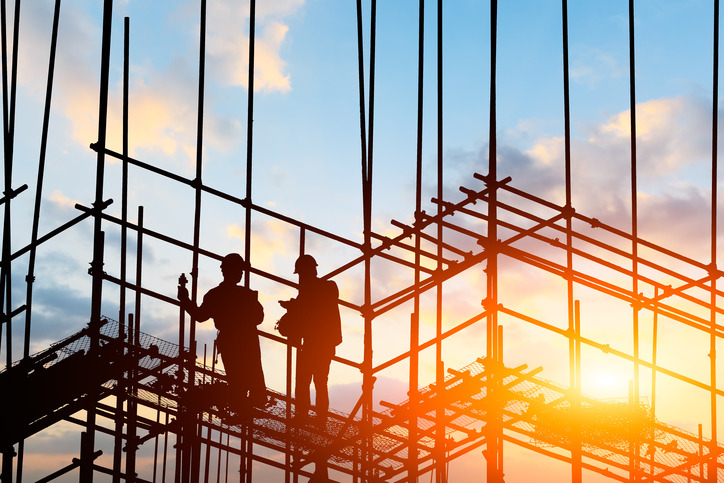 iStock
Lasy year was a record year for skyscrapers. According to the Council of Tall Buildings and Urban Habitat (CTBUH) via CNN, 144 buildings standing 656 feet or taller were completed. Despite this boom, the tallest buildings are yet to come.
A new building in NYC is set to become the second-tallest in America, behind One World Trade Center, while another skyscraper under construction is set to overtake Dubai's Burj Khalifa as the tallest building in the world.
Read on to discover where the most jaw-dropping mega-tall structures are being constructed.
Jeddah Tower - Saudi Arabia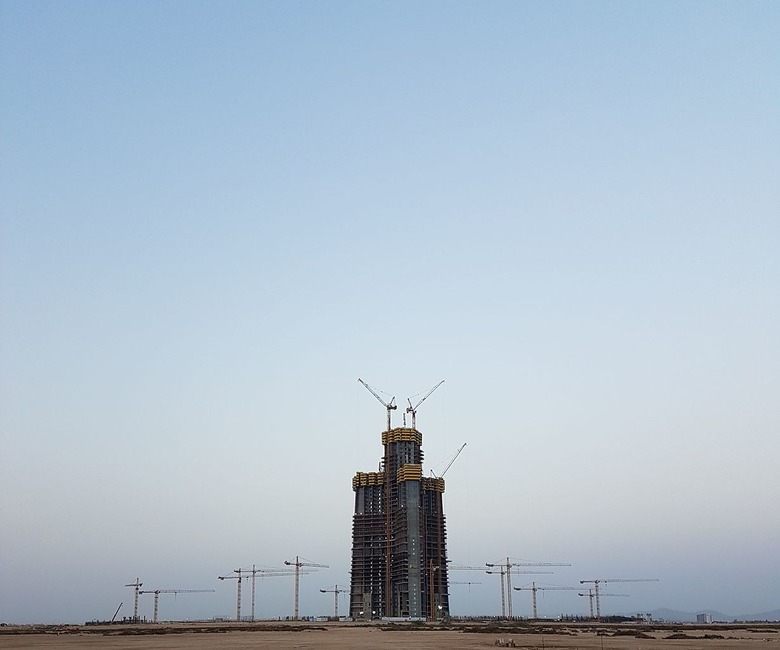 Ammar shaker/Wikimedia Commons/CC BY-SA 4.0
Since 2010, the 2,717-foot Burj Khalifa in Dubai, United Arab Emirates, has stood a head above every other building in the world. But when Saudi Arabia's Jeddah Tower opens in 2020, it will take the crown. Planned to stand 3,280 feet tall and costing an estimated $1.4 billion, Jeddah Tower is on schedule despite various delays, including a corruption investigation. According to CNN, the country hopes the tower and the surrounding self-sufficient commercial and residential center, will establish the city as a global power player.
Wuhan Greenland Center - China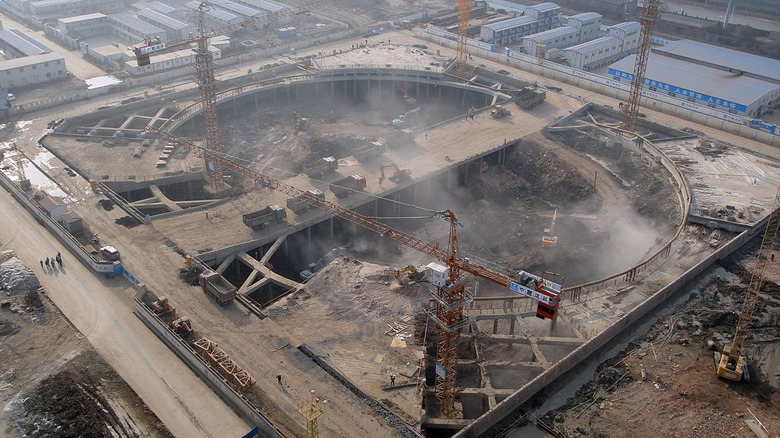 mt/Wikimedia Commons/CC BY-SA 3.0
Located in the central Chinese city of Wuhan along the Yangtze River, Wuhan Greenland Center is poised to be the tallest building in all of China, surpassing Shanghai Tower, and the second-tallest in the world behind the Burj Khalifa when it's completed in 2019. The triangular, mixed-use building is curved to reduce wind resistance and topped with a crown where three concrete columns meet above its glass-domed roof. The Ritz-Carlton, Wuhan is set to be located on the top floors.
Merdeka PNB 118 - Malaysia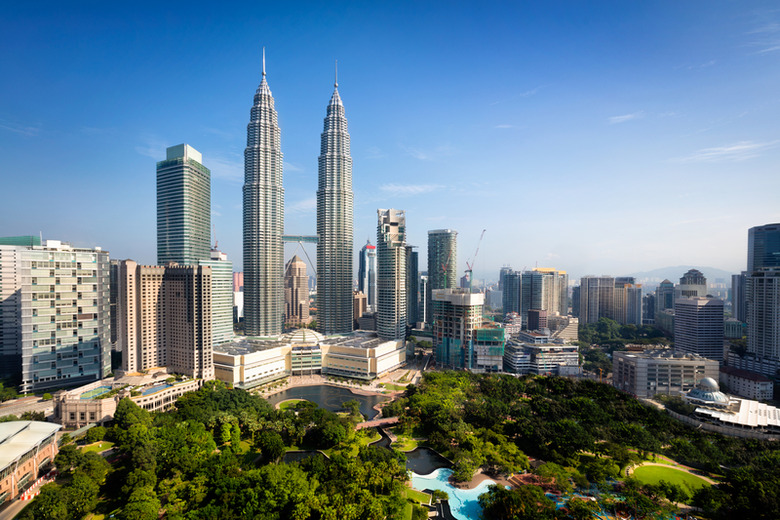 Dreamstime
Malaysia's new tallest building is set to be completed in 2024. It will surpass the nearby Petronas Twin Towers and become the third-tallest building in the world at 2,113 feet tall. Previously known as KL118, Merdeka PNB 118 is owned by Permodalan Nasional Berhad, Malaysia's biggest money management company, and will contain residential, hotel and commercial space.
Grand Rama IX Tower - Thailand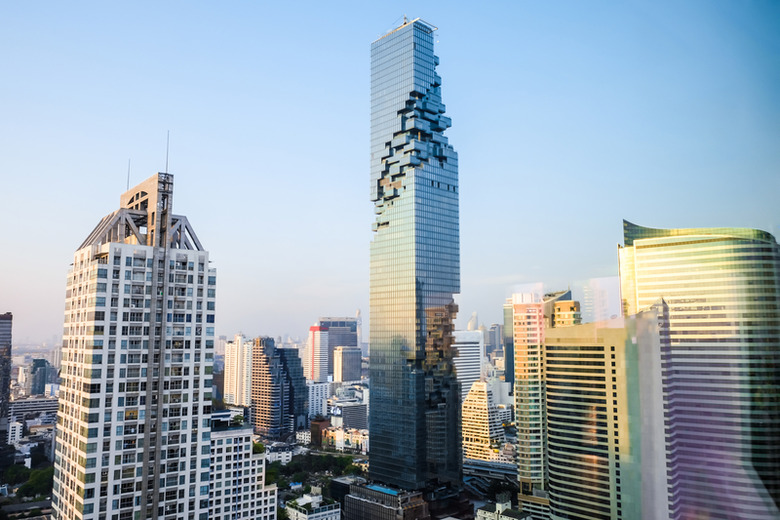 Dreamstime
Scheduled for completion in 2021, Bangkok's Grand Rama IX, also known as the Rama IX Super Tower, is set to become the tallest building in Thailand and in all of Southeast Asia at just over 2,000 feet tall. The LEED Platinum-certified, multi-use building has an estimated budget of $554 million.
Goldin Finance 117 - China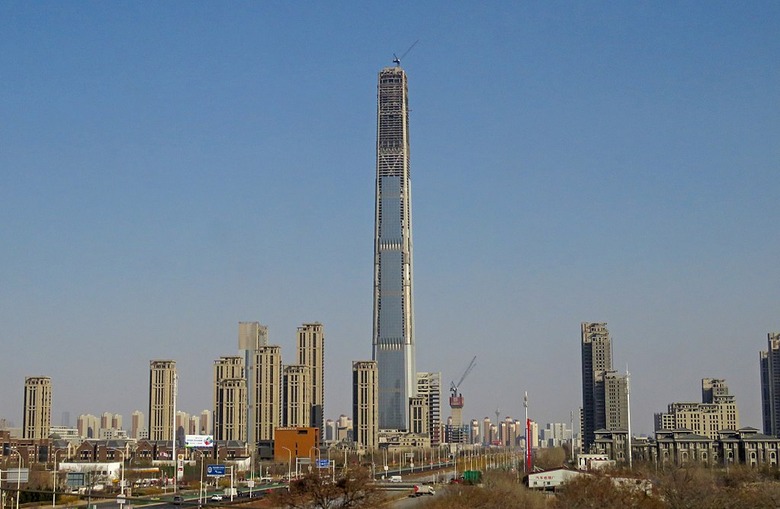 N509FZ/Wikimedia Commons/CC BY-SA 4.0
In the works since 2008, Goldin Finance 117, located in the new business district of Tianjin, was delayed by four years, with construction suspended for a year. It is now set to open in 2018-19 and will become China's tallest and the world's second-tallest building at 1,957 feet, though it will later be topped by other in-construction buildings once they're completed. Goldin Finance 117 was been dubbed the "walking stick" building because of its diamond-shaped atrium on top.
Baoneng Shenyang Global Financial Center - China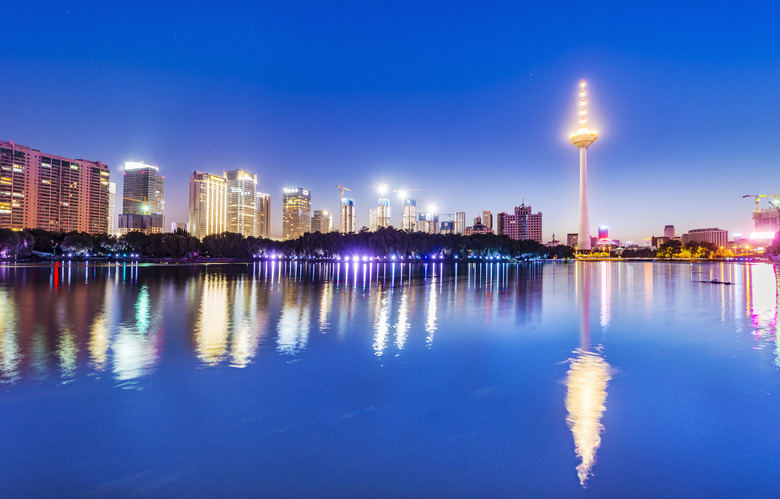 iStock
The Baoneng Shenyang Global Financial Center is actually a seven-building complex with a central 1,800-foot, 111-floor tower. Dubbed the Pearl of the North, it features a protruding sphere at the top of the building's four concave sides. Located in Shenyang, the largest city in northeastern China, the center will also feature a second 1,010-foot skyscraper and five 656-foot residential skyscrapers. The buildings will be located south of the Shenyang's skyline's iconic TV tower.
Skyfame Center Landmark Tower - China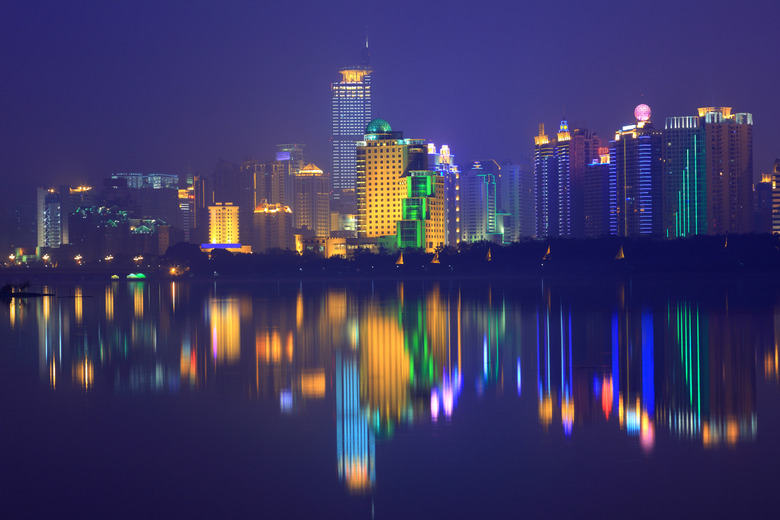 iStock
Located in Nanning, a southern city near the Vietnam border, the Skyfame Center Landmark Tower, also known as Tianyu Tower, is set to stand at 1,732 feet tall upon its estimated completion in 2021.
CITIC Tower/China Zun - China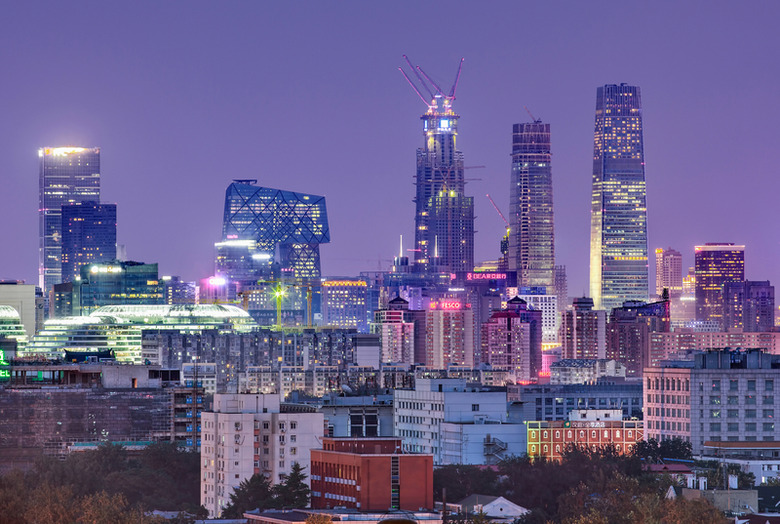 Dreamstime
Nicknamed China Zun because it takes its shape from a zun, a traditional ritual wine vessel, the CITIC Tower, the tallest building in Beijing, is set to open in 2018. The mixed use building, which was started in 2011, will stand 1,732 feet tall and will feature an observation deck and rooftop garden. The inner trumpet-shaped business center will light up at night.
Entisar Tower - UAE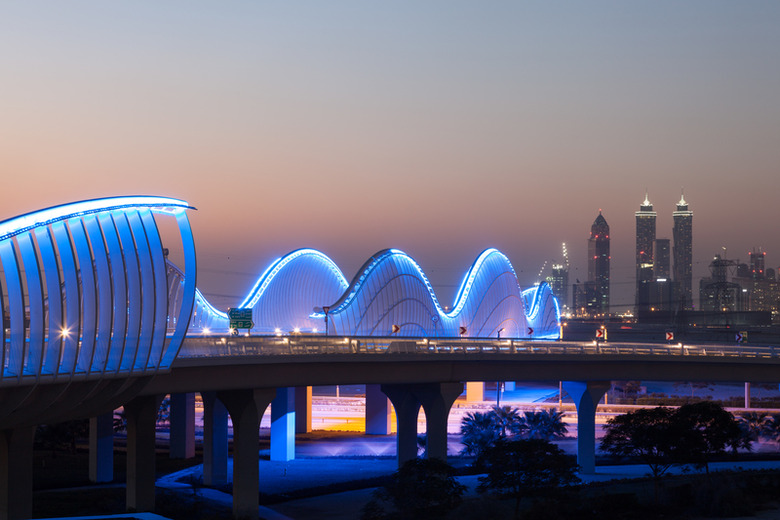 Dreamstime
Not to be outdone by other eastern metropolises, Dubai is trying to keep pace with other cities' extra-large constructions with Entistar Tower, also known as Meydan Tower as it's at the heart of the in-development luxury district Meydan One. This area is supposed to include a shopping mall, a multi-purpose sports facility and an indoor ski slope, along with the world's tallest residential building. Construction began in 2016 but is currently on hold.
Evergrande IFC - China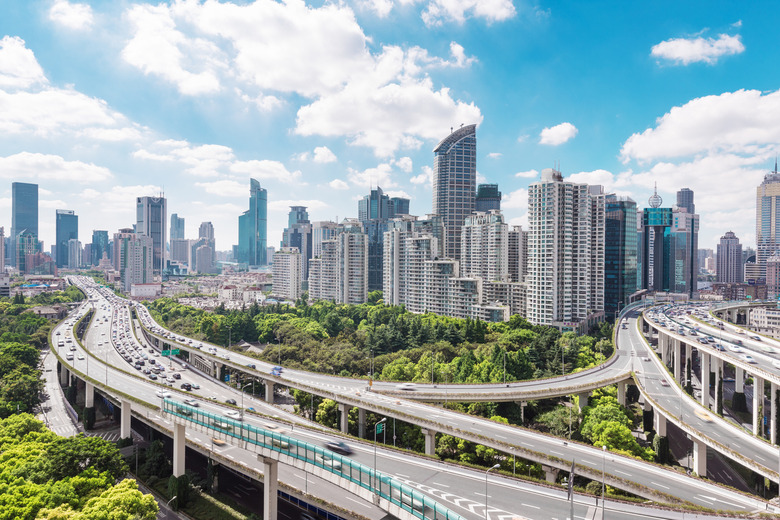 iStock
Evergrande IFC is being built in the eastern inland city of Hefei and will be the first skyscraper in the entire province. Set for completion in 2021, it will stand 1,699 feet tall, jutting out of the city's current skyline. Its segmented design is meant to resemble bamboo, an important cultural symbol. Four shorter nearby towers will create the effect of a bamboo grove.
Dalian Greenland Center - China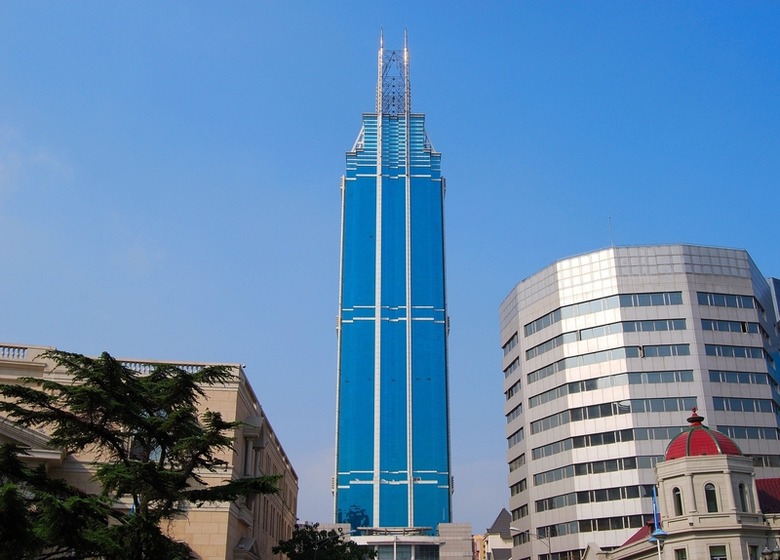 Dreamstime
The southern port city of Dalian, China, is constructing its own 88-floor, 1,699 foot-tall mega-tower, which is funded by the same property development company behind the Wuhan Greenland Center. Construction was supposed to begin in 2010, though work on northeast China's tallest building stalled for years, pushing back its initial 2018 completion date.
Pentominium - UAE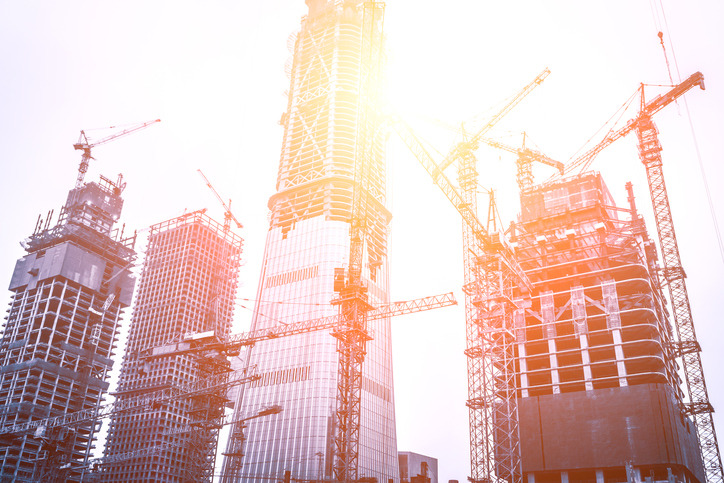 iStock
There are dozens of proposed and approved buildings around the world that would rank among the world's tallest, but many of them will fail to ever start construction. Others will begin work on site before construction is interrupted and ultimately cancelled. One such building, whose fate is unclear, is Dubai's Pentominium building. Its construction began in 2008, and it was slated for completion in 2014. Had it been finished by then, it would have been the second-tallest building in the world, but only 30 stories out of its proposed 122 were built before the project was put on hold in 2011 because of financial issues.
Busan Lotte Town Tower - South Korea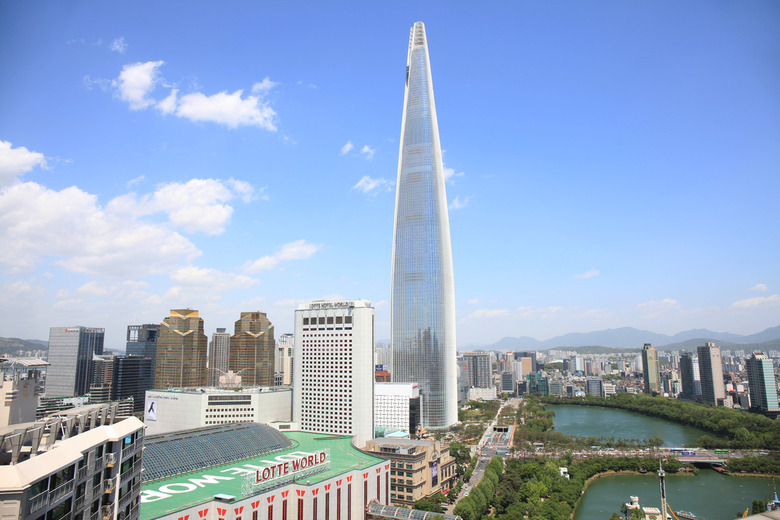 iStock
Seoul's Lotte World Tower is currently the country's tallest skyscraper at 1,819 feet tall, but the company behind it plans to outdo itself in South Korea's second-largest city, Busan. The 107-story Busan Lotte World Tower will tower 1,674 feet above the shopping center below. The tower will include a luxury hotel, offices, residences and an observation deck. Construction is currently on hold so its estimated completion in 2019 has been moved back.
The Exchange 106 - Malaysia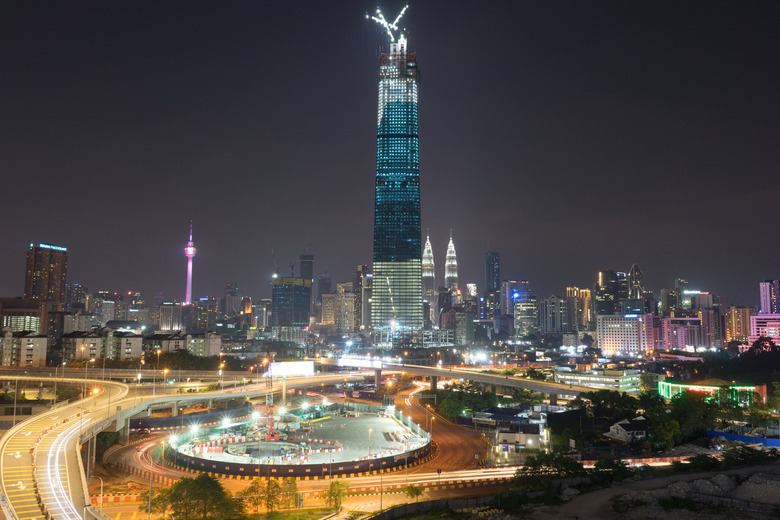 iStock
Formerly known as TRX Signature Tower, this skyscraper, set to be completed in 2018, will be at the heart of a new business district being developed in the Malaysian capital of Kuala Lumpur. The building will be topped with a 160-foot illuminated crown, allowing it to stand about 130 feet taller than the city's current tallest building, Petronas Towers. The Exchange 106 will largely provide office space to financial institutions, which have already reserved half of the building's floor space.
Central Park Tower - New York City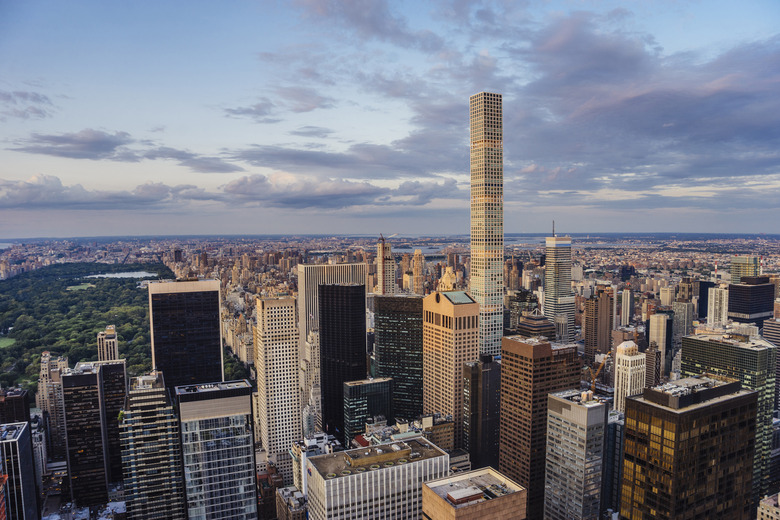 iStock
Central Park Tower will stand 1,550 feet tall, and is located on West 57th Street, Manhattan's so-called Billionaires' Row, which is one block south of Central Park. Set to be the tallest residential building in the world upon completion in 2020, Central Park Tower's developers respectfully chose to keep the design's height below that of New York's tallest building, One World Trade Center.See the tallest structures in the world here.