Canada's Most Spectacular National Parks...'Cause They're Free In 2017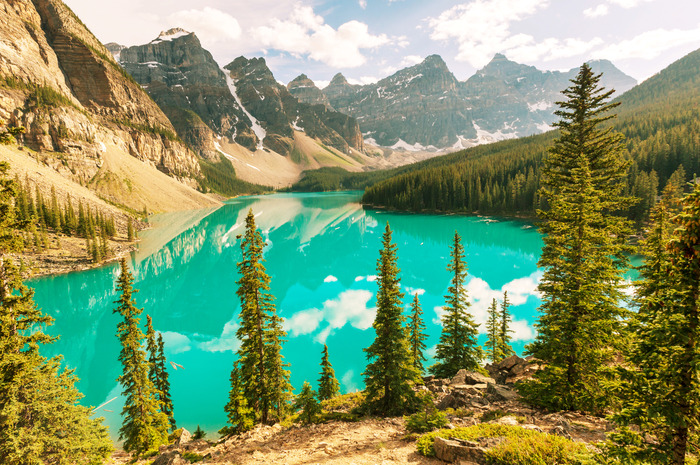 Shutterstock
Canada has a gift for everyone who wishes to visit its national parks. Due to the country's birthday, the government has decided to admit all Canadian and international guests to parks, historic sites, and marine conservation areas operated by Parks Canada free of charge.[slideshow:86534]
There is also going to be free lockage for recreational boaters on historic canals and waterways in 2017 to celebrate the 150th anniversary of Confederation. Some fees – such as for camping and other accommodations – are not waived.
If you  ever dreamed of hiking along huge glacial lakes, soaking up the sun on sandy beaches, exploring unique rocky coasts, or getting lost in lavish forests, visit Canada's national park system, one of the oldest and largest in the world with 47 locations.
Make sure you see Canada's biggest national park, Wood Buffalo, and the country's oldest, Banff. Visit the famous Columbia Icefield in Jasper National Park, also known as the gentle giant of the Rockies, and hike in Cape Breton Highlands "where the mountains meet the sea."
Scenic roads, stunning waterfalls, steep cliffs and deep river canyons – Canada's parks have them all.
Click here to see Canada's Most Spectacular National Parks
More readings: 
The Top 15 Reasons Why Canada Should Be on Your Travel Bucket List
20 Unique Places You Can Actually Stay In