Holiday Travel Hacks — How To Pack Your Christmas Gifts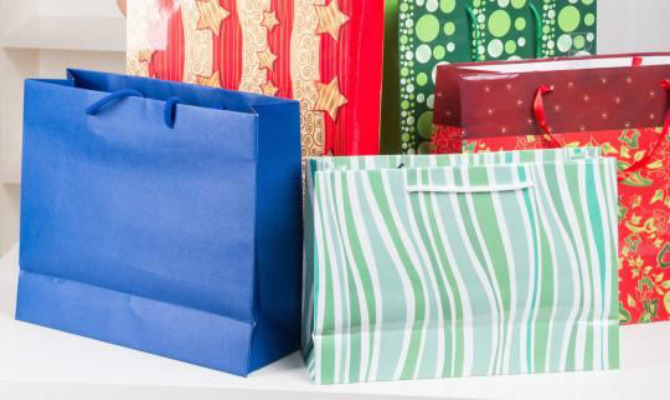 (Photo: Thinkstock)
Brittany Jones-Cooper - Happy Christmas week!
Many of you will be traveling over the next couple of days, and if you didn't ship your gifts ahead of time, you might be struggling with the task of packing your presents.
While it's not easy, there are some tricks to making sure your gifts get to their destination in one piece.
1. To wrap ... or not to wrap?
Wrapped presents in your carry-on and checked bags are allowed by the TSA. However, if they see something they don't like in the X-ray, like a box of knives, they do have permission to open it. So if you choose to wrap before you pack, make sure it's something really innocent, like clothes or books.
2. Use gift bags
Gift bags pack flat, but can hold a lot! (Photo: Thinkstock)
Personally, I avoid packing wrapped presents. One way to get around this is to use gift bags. Instead of wrapping, pack gifts bags and tissue paper in your luggage. This way you don't have to worry about the TSA ripping your presents open, and when you get to your destination, you simply put the presents in the bags and slip them under the tree. 
3. Find the perfect carry-on bag
If you're trying to avoid checking a bag, the key here is to have the biggest personal-item bag that you can find. I suggest using a large weekender bag and packing all your clothes in there. This way, you can use your larger roller suitcase for gifts.
4. Avoid these items