Budget-Friendly Places To Travel To During The Fall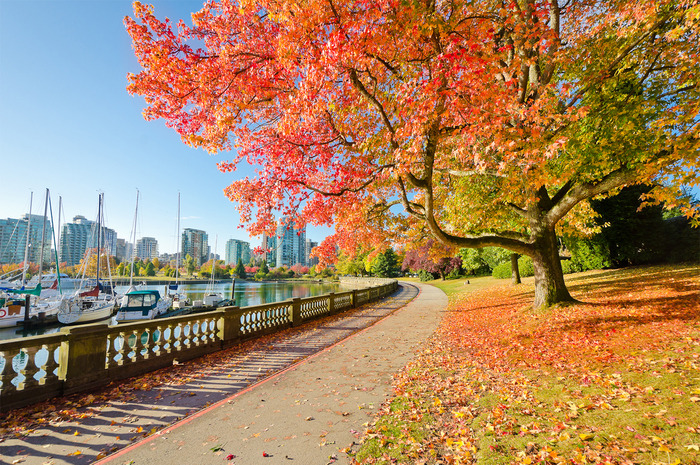 Shutterstock
Fall is the season for bargains and good travel deals. Kids are back to school and parents are back to work. Thus, the number of bookings significantly decreases, and prices follow the trend accordingly.
"Most people aren't looking to book a trip this time of year, so it's common to see extra discounts on hotels and flights," Ivy Chou, travel expert at DealsPlus, says. "Companies want to push sales."  
In some ways, visiting new places between September and November is better even if money is not an issue – fewer crowds, cool sweater weather, less frantic pace and vibrant fall foliage. Spend several days celebrating the new season with hayrides, corn mazes and haunted houses.[slideshow:90112]
"The best time to book a flight is on Tuesday night or Wednesday early morning," Chou says. "And the best time to fly is on a Wednesday because it's farthest from the weekend," she adds.
The timing is similar with hotels. "The best time to get a room is when you see a flash sale or a coupon on travel sites," Chou says. Companies usually jack up prices before they offer coupons, and these deals pop up on weekdays when the least amount of people are looking. "They don't last long at all," she adds.
Another way to save money is by considering when you're going to your destination. "Timing is a huge factor in pricing," Chou says. Don't travel around Columbus Day, other holidays, or when there are concerts or even conferences scheduled – no coupon will make the price low enough, she adds.
Cruises in the fall are another affordable vacation option, Chou says. "You know exactly what you're paying for and you end up spending half what you would if you went to a resort," she adds. The cheapest prices now are for cruises going to Mexico and the Caribbean, because it's hurricane season, and Alaska. Ships will soon stop going out because it will get too cold, Chou says.
Click here to see 15 Budget-Friendly Places to Travel to During the Fall
More readings:
World's Most Secluded Adventure Destinations
Underrated European Cities You Should Seriously Visit