Is Paying For TSA PreCheck Worth It?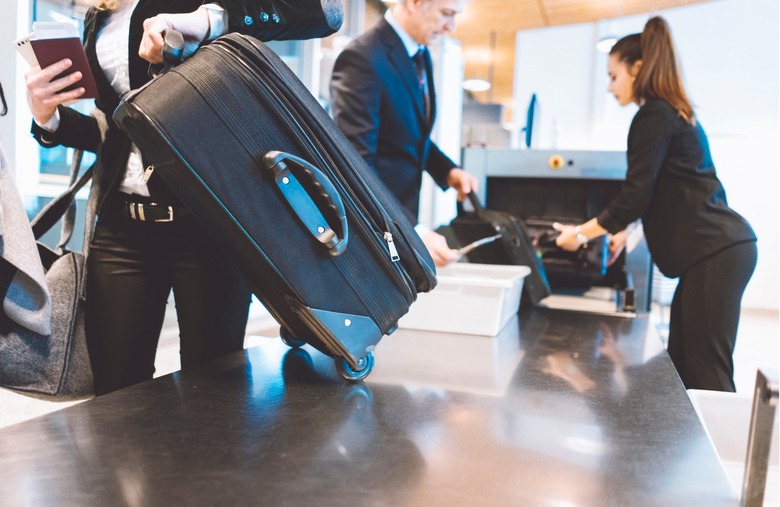 istockphoto.com
Even on the most anticipated vacations, flying can be super stressful. Finishing up your packing and getting to the airport in time to check your bags is hectic enough, and then there is the biggest dread of all: having to deal with airport security. Fortunately, the Transportation Security Administration (TSA) has a program specifically dedicated to helping trusted travelers move through airport security faster and with less hassle: TSA PreCheck.
Airport Security Secrets You Need to Know
TSA launched PreCheck in October 2011, allowing enrolled travelers to go through a separate, faster security screening process at the airport. To register, travelers must submit an application online with their personal information and schedule a 10-minute appointment at one of the 400 TSA PreCheck enrollment centers nationwide. At this appointment, enrollees will be submitted for a background check and fingerprinting in order to determine whether they are a "low-risk traveler."
Upon passing the background check and waiting two to three weeks, TSA PreCheck enrollees will receive a Known Traveler Number that they will have to enter when making flight reservations.
So, what are the benefits of TSA PreCheck? Passengers enrolled in the program can breeze through security without going through the hassle of taking off their belts, shoes and light jackets or removing laptops or liquids from their carry-on.
According to TSA, 93% of those flying with TSA PreCheck had to wait less than five minutes to get through airport security in September 2019, as compared to the average wait time of 15 to 30 minutes without it.
Available on domestic flights as well as international flights leaving the United States, TSA PreCheck currently has more than seven million members.
According to TSA, 73 airlines and more than 200 airports utilize the program, but, considering security measures can be unpredictable, no traveler is guaranteed expedited screening.
Of course, this convenience isn't free. TSA PreCheck costs $85 for a five-year membership, so passengers are essentially paying $17 per year. However, TSA has a list of credit card companies and loyalty programs that will cover some or all of the enrollment fee for customers, or allow them to pay the fee with reward or mileage points, such as the Capital One Venture Card, Bank of America Premium Rewards or Chase Sapphire Reserve. Ultimately, it may be a relatively small price to pay to avoid all the headache and hassle involved in moving through security lines.
However, if you don't travel much or only ever travel with a large group, it may not be worth the money considering you'd be held up by your non-PreCheck companions anyway. So, who is PreCheck right for? It can be good for parents, especially those with small children — passengers 12 years old and under can join a parent or guardian with the TSA PreCheck indicator on their boarding pass. Frequent flyers and business travelers would do well to consider enrolling as well, as would those who tend to get to the airport right at the deadline for check-in. And if you find yourself often traveling on the holidays, becoming a TSA PreCheck is basically a must, considering those are some of the worst days of the year to fly.