How To Fly With Infants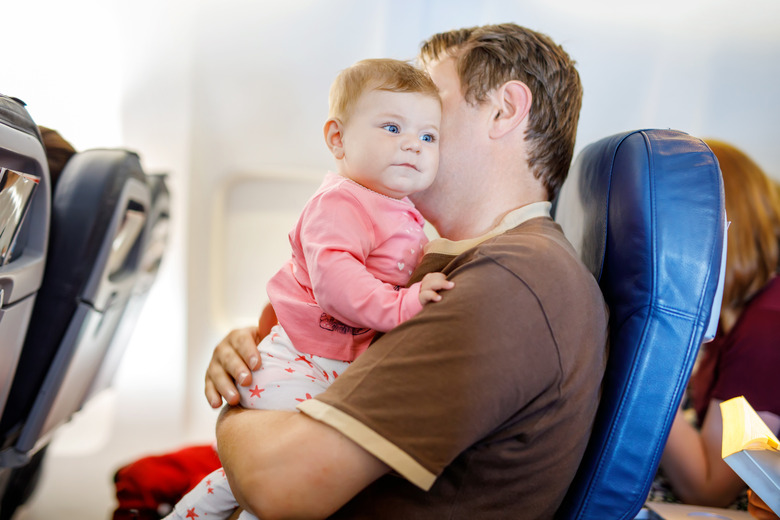 istockphoto.com
Many first-time parents assume that as soon as their baby arrives, the most exciting trip they'll be making is to Costco for discounted diapers. True, your life will change in many ways when you become a parent, but you don't have to kiss your travels goodbye. Here are some tips for surviving your first family vacation and plane ride with an infant without driving your flight attendants (and everyone else on the plane) absolutely insane.
25 Best Airport Restaurants in America Ranking
Wear your baby
Although there are plenty of collapsible, lightweight strollers on the market, it is best to avoid the hassle by bringing a reliable baby sling. This option is hands-free and will allow you to move through TSA security faster.
Adjust your baby's sleep schedule
Most can agree that the best way to survive a long flight is to spend it asleep, which is why it is best to book a flight that aligns with your child's usual nap schedule. Hopefully, your baby will drift off to sleep and you can avoid having to entertain them the entire flight. Try bringing some toys to the airport so your baby is worn out and ready to snooze when it's time for takeoff.
Pack light
The last thing you want to worry about is hauling unnecessary luggage across a huge airport when traveling with your baby, so packing light is even more important for parents. Unless you plan on having the baby hold some of your luggage, leave behind anything you don't absolutely need on your trip. Diapers and wipes can also weigh you down, so wait until you arrive at your destination to purchase these items.
Request a bassinet
If you can't afford to buy your baby a separate seat, try reserving an airplane bassinet, which is a small bed that is attached to a wall of the airplane. Policies vary depending on the airline, but you should call your airline or go online to see if you can reserve a bassinet in advance, as there are a limited number available on each plane. Sometimes passengers are only offered a bassinet at the gate on a first-come, first-served basis. If this is the case, make sure to arrive at the airport especially early.
Bring spare clothes, blankets and burp rags
If you want to stay clean throughout your flight, bringing a spare change of clothes for both you and your baby is a necessity. The last thing you want to do is suffer through already questionable airplane food while covered in your baby's vomit.
Bring on the bottles
You may not realize that TSA exempts passengers with young children from carry-on liquid restrictions. In order to avoid the hassle of heating up your baby's bottle, transition your child to room-temperature milk before your departure.
Prepare for takeoff and landing
One of the most uncomfortable aspects of flying for adults is the ear popping, so it's safe to predict that your baby will have an equally hard time dealing with this painful change in pressure. In order to make the beginning and end of your flight as painless as possible, it is a good idea to bring along airplane snacks, a pacifier and a bottle. Sucking on a bottle or pacifier will keep the baby distracted and swallowing will help relieve some of that ear pressure.
Find a family-friendly airline
When choosing the right airline, it is important to consider the availability of bassinets, bottle warmers and changing tables. Family-friendly airlines can be pricey, but luckily there are ways to afford a family vacation to places like Disney World without having to break the bank.