The Coolest Mom And Pop Shops In The U.S.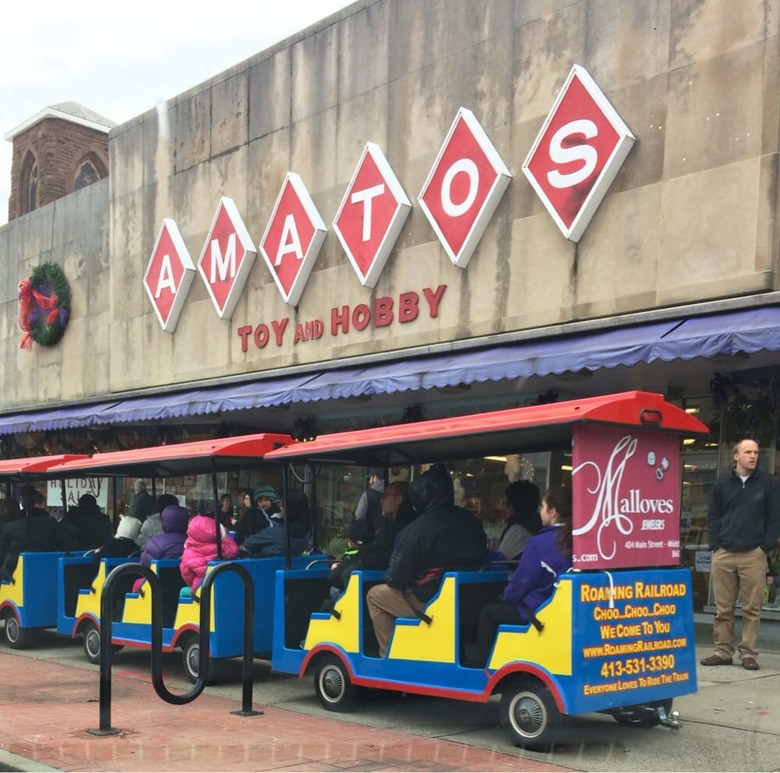 Janice M./Yelp
Sometimes, it feels like you're drinking the same Starbucks, eating the same Big Mac, watching the same Netflix, ordering the same stuff from Amazon as everyone else.
When all that same-ness gets to be too much, it's time to get off the beaten trail and check out a fun local shop. Whether you're looking for books or vintage cocktail gear or Halloween costumes or even dinosaur eggs, these cool mom-and-pop shops have got you covered.
CoolMess, New York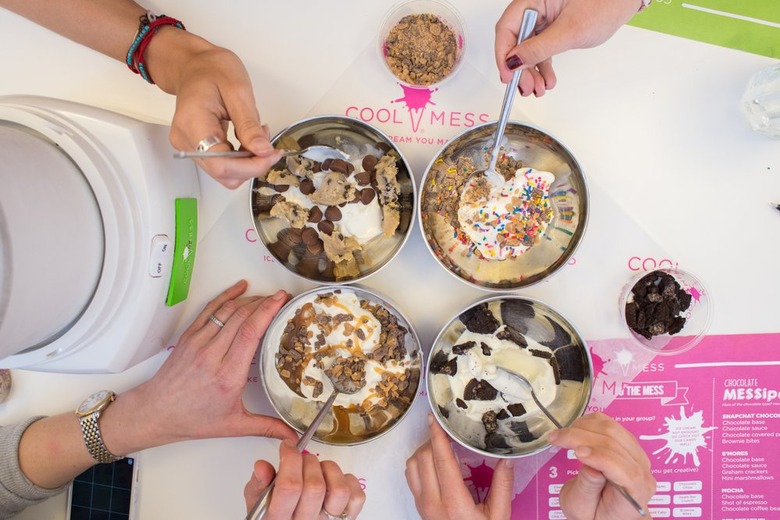 CoolMess/Yelp
After reading all those books, you're going to want to treat yourself. Check out CoolMess ice cream, also in New York. The trick here is that you make your treats yourself: They supply the base flavors, the ingredients and the equipment. You mix it all up into your unique treat.
Books of Wonder, New York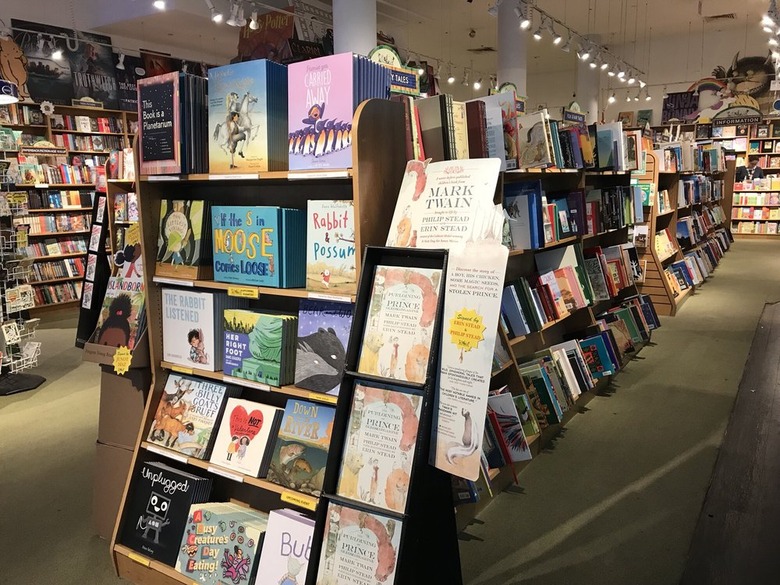 Jean Y./Yelp
Books of Wonder, New York's largest and oldest children's bookstore, has been serving the city since 1980. Satisfied Yelp users say this "You've Got Mail style bookstore" is a can't-miss. The store has books to interest kids of all ages and it has a world-famous Oz section, dedicated to the works of L. Frank Baum and his successors.
Bar Keeper, Los Angeles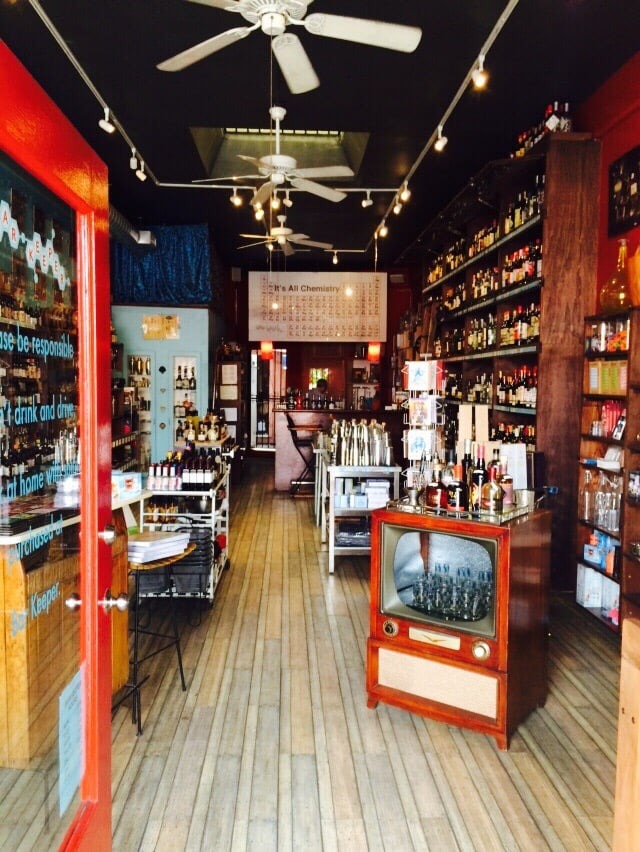 Tatiana V./Yelp
Still trying to drink like Don Draper, years after "Mad Men" went off the air? Then shop where he shopped. The vintage barware from the iconic show came from Bar Keeper in Los Angeles. And if you're looking for something to pour in those cool cups, good news: They sell booze, too.
Book People, Austin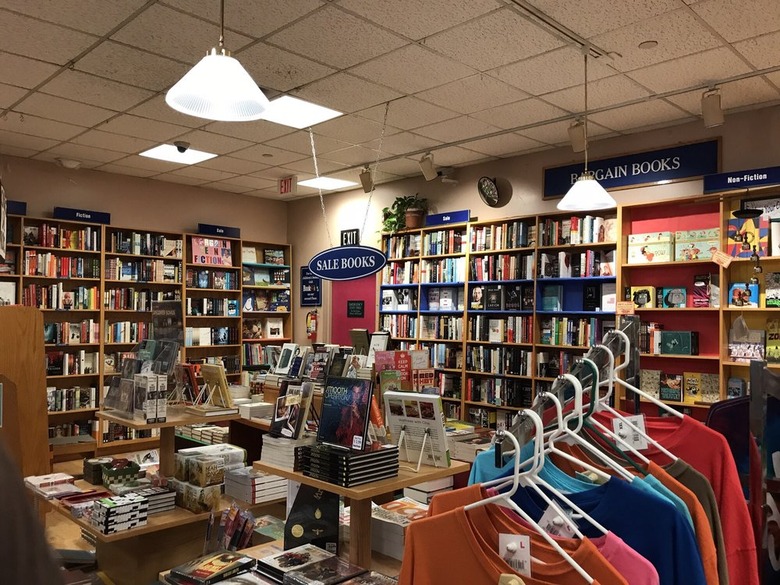 Amanda S./Yelp
Book People has been serving Texas since 1970. It calls itself "the leading independent bookstore in Texas" and among the many authors who have stopped by are two former presidents (Jimmy Carter and Bill Clinton). Book People even has a café that's open late.
Fantasy Costumes, Chicago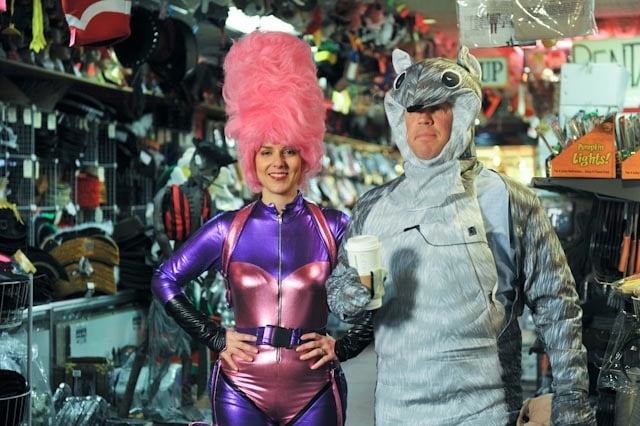 Fantasy Costumes/Yelp
Chicagoans who take Halloween seriously say that Fantasy Costume is one of their favorite haunts. The store is a block long and promises the city's "largest selection of costumes, wigs, rentals, makeup and more." Fantasy Costumes has been a Chicago landmark for 50 years. And if you don't live there, don't worry: They ship costumes nationwide.
Norman's Rare Guitars, Los Angeles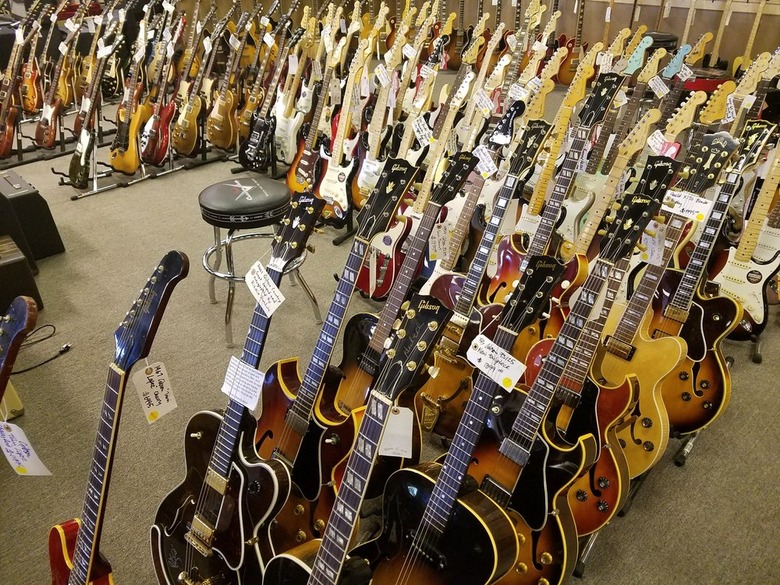 James H./Yelp
Norman's says it's been selling "the world's finest guitars to biggest stars since 1975." The store says it's a "household name" to top musicians from around the world. If you swing by, you might even get to chat with Norman himself.
Meyer the Hatter, New Orleans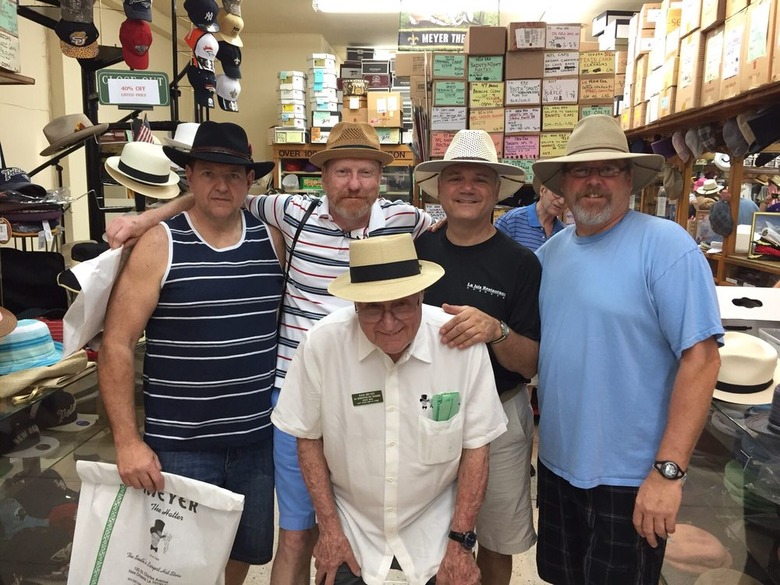 Dan H./Yelp
The Meyer family is now in its fifth generation of business. Meyer's, aka the South's Largest Hat Store, was founded in 1894 and has been going strong ever since. Hats may not be the fashion necessities they once were, but this place has stood the test of time.
Hero's Welcome, Vermont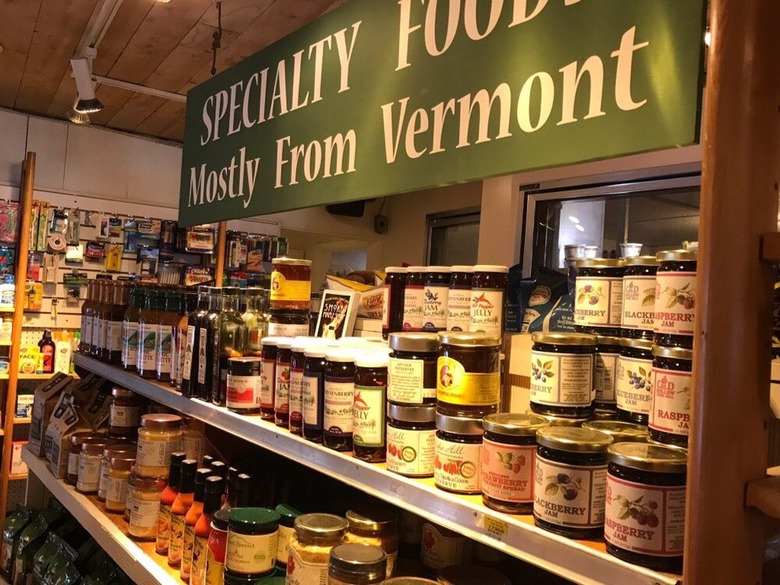 Lynn M/Yelp
Hero's Welcome is on one of the Hero Islands in Lake Champlain. The Tudhope family ran a store from the building for 90 years. The current owners have been in charge since 1993, selling a little bit of everything. And because they are on an island, their website says they are accessible by "car, bike, horse, ferry, seaplane, kayak, canoe, water skis and even ice skates."
Sweat Records, Miami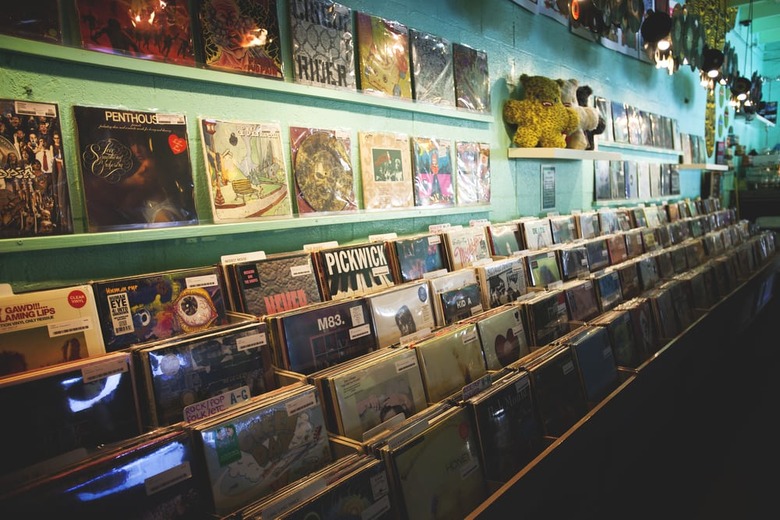 Sweat Records/Yelp
Sweat Records was founded in Miami in 2005. Since then it has endured a hurricane and an ownership change, but it continues to champion what it calls "a unique and kick-ass scene."
Anderson's, Naperville, Ill.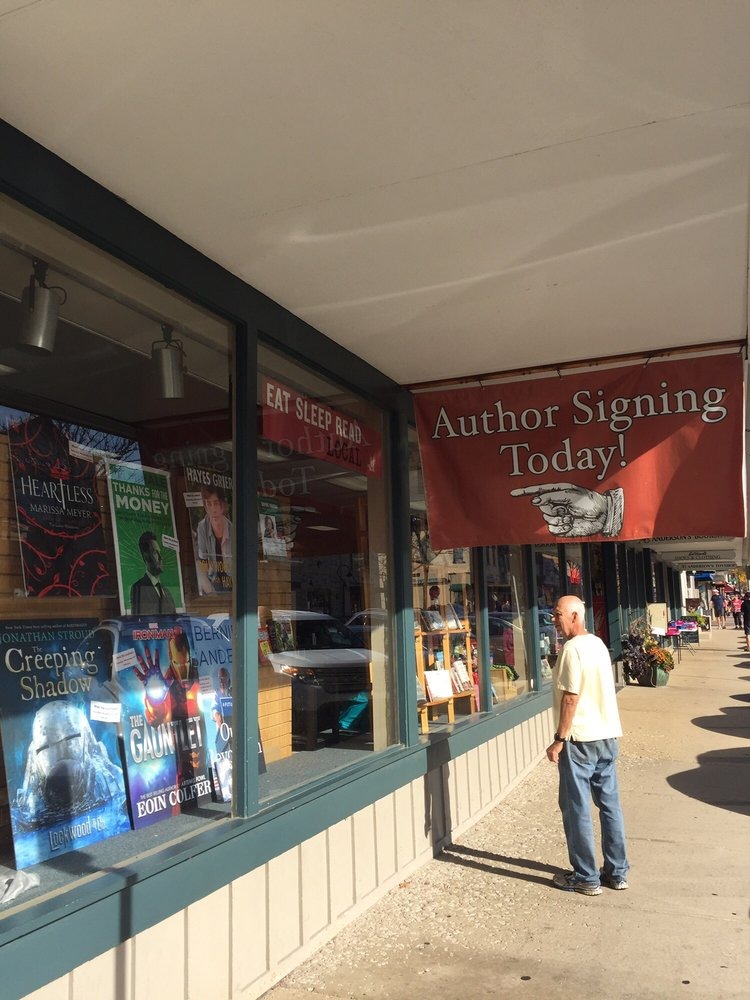 Debbie S./Yelp
Naperville, outside Chicago, is one of those towns and always shows up on "best places to raise kids." And Anderson's Bookshop is one of the reasons why. The current operators trace their Naperville roots all the way back to 1875 when their great-great grandfather opened W. W. Wickel Pharmacy. The pharmacy is gone, but the bookstore has expanded and thrived over the years. It continues to draw top authors to the bucolic suburban downtown.
Carmichael's Bookstore, Louisville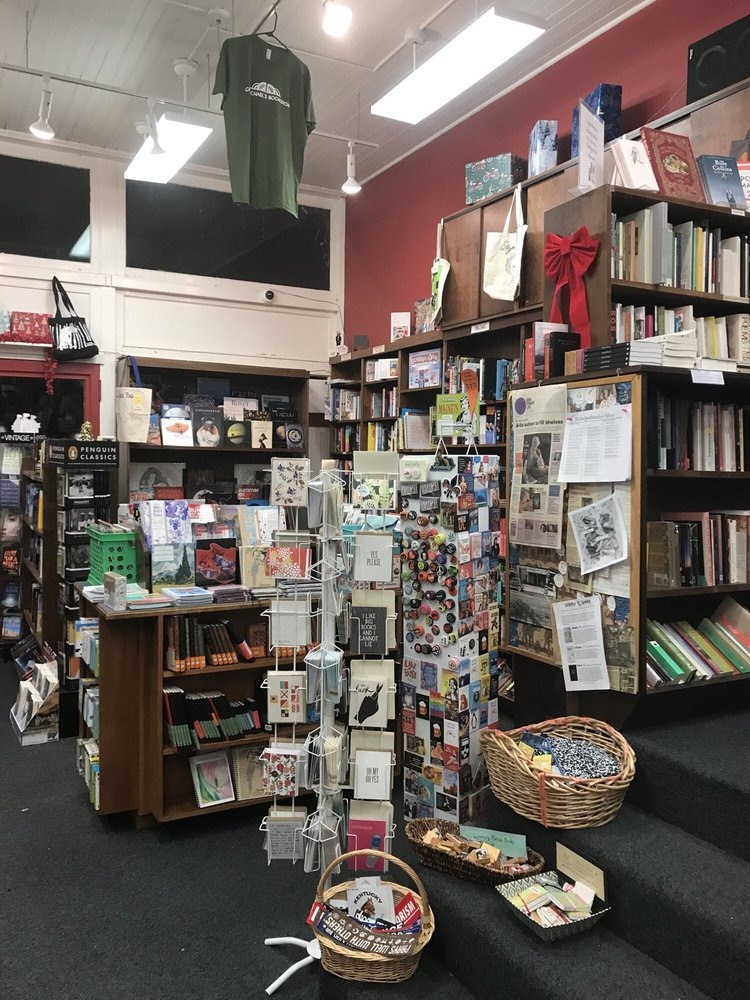 Emily H./Yelp
Carmichael's was started by Carol Besse and Michael Boggs in 1978 and today is an institution on Louisville's hip Bardstown Road. Over the years they've added another full-service book store and a children's store in Louisville, but their mission remains the same: "From the very beginning Carmichael's has been committed to being a neighborhood gathering place by being open seven days a week and every evening. Both stores are on corners that hum with activity – walkers, joggers, dogs and children, families and couples – lively streetscapes never darkened by the shadow of a big box store."
City Bird, Detroit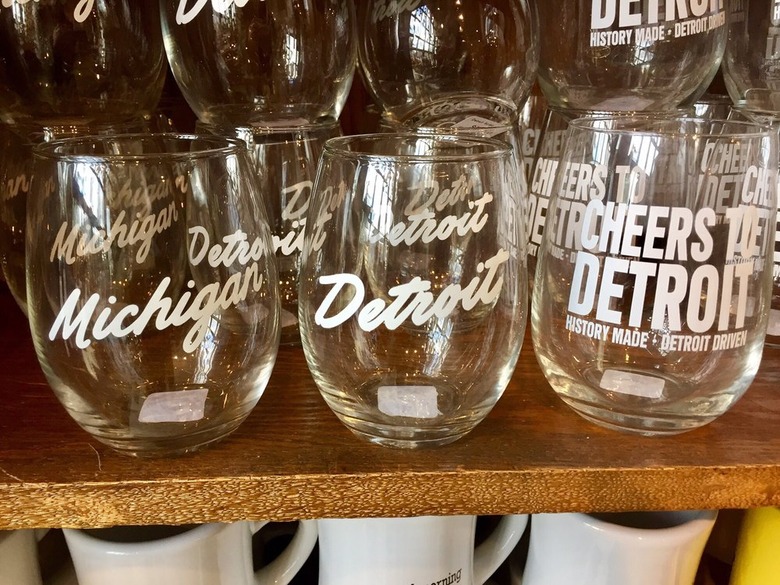 Chelcie W./Yelp
According to their website, siblings and lifelong, seventh-generation Detroiters Andy and Emily Linn founded City Bird in 2005 because they love design and they love their city and region. They showcase art, design, and handmade goods by more than 200 artists from throughout the Great Lakes area. City Bird says it is the oldest store in Detroit's popular Cass and Canfield shopping district.
Phillips Candy House, Boston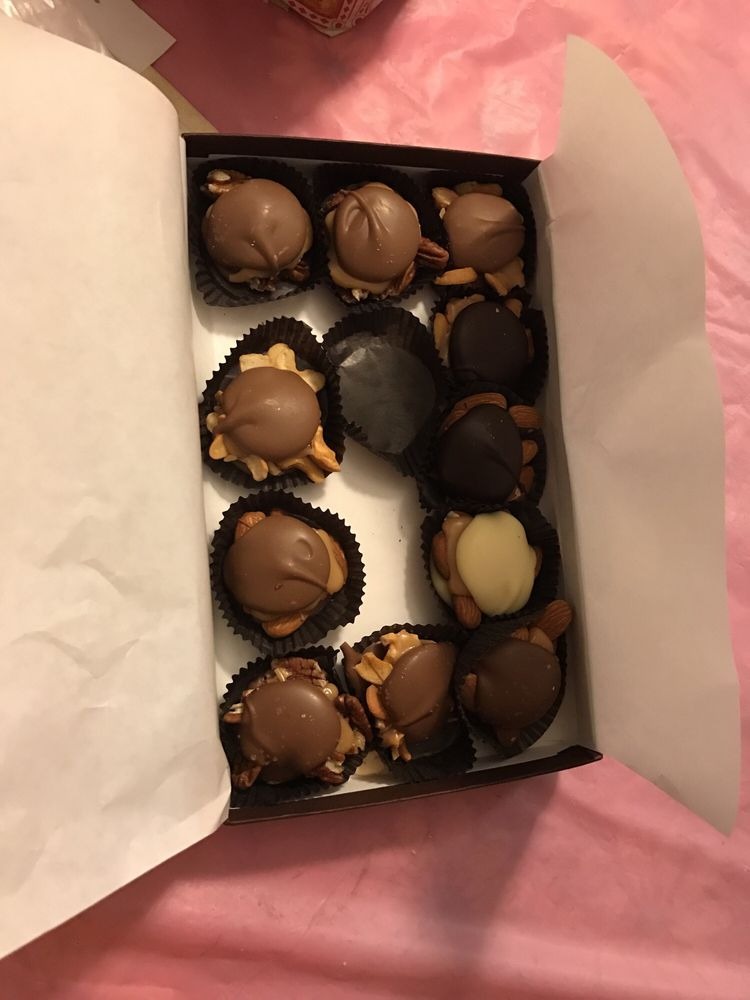 Nancy L./Yelp
Founded in 1925, Phillips Candy House is Boston's oldest chocolatier. Now run by the founding family's fourth generation, it promises "premium fresh ingredients in small batches using our original recipes and methods." And if you can't get to Boston, they'll ship the goodies to you.
Val's Halla Records, Oak Park, Ill.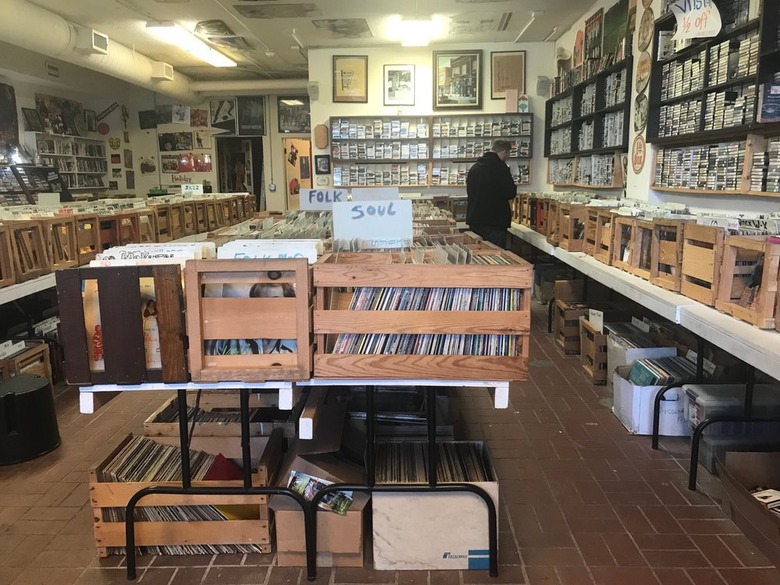 Kasumi B./Yelp
Val Camilletti has been serving Chicago music fans since 1972. The store has had its ups and downs, but continues to cater to people who take their tunes seriously. The store boasts thousands of vinyl records, cassettes and CDs in every conceivable musical category. "I have an actual divider card for Latvian music," Val told a suburban newspaper as she celebrated her 45th year in business in 2017.
Arcane Comics, Seattle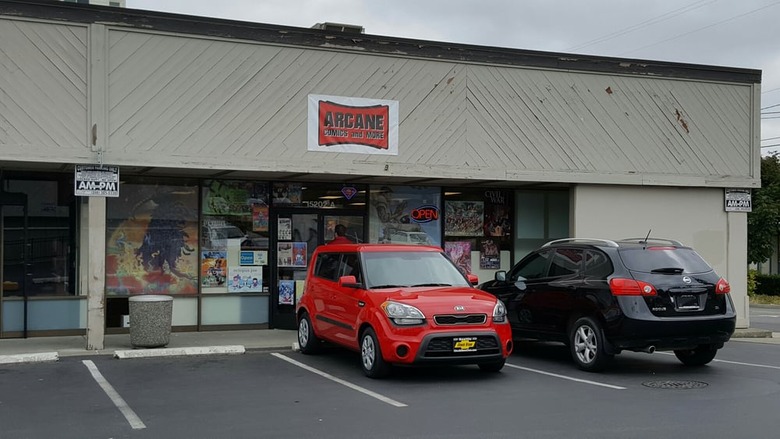 Marie B./Yelp
Arcane says it has "slayed zombies and saved days with you since 2004." The shop offers a subscription service and a "Best Reads Program" that promises a great deal on a great read every month.
LARK Toys, Kellogg, Minn.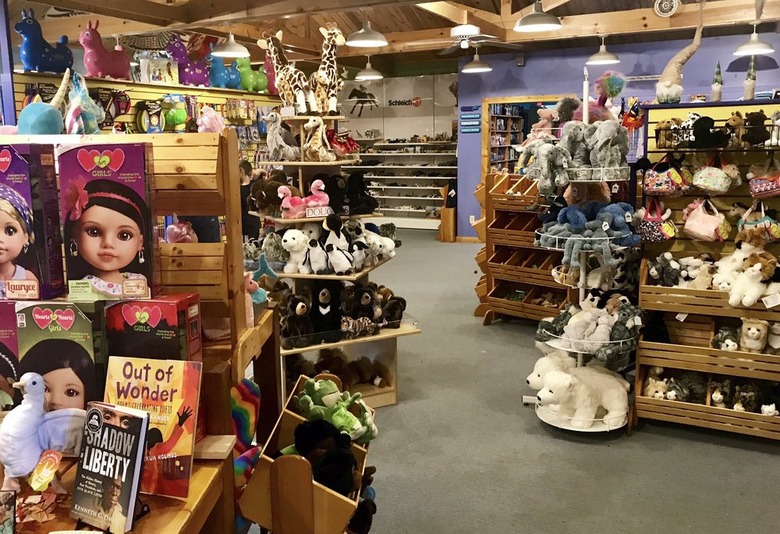 Stacy M./Yelp
LARK doesn't just sell toys. It also includes a toy-making workshop, a bookstore, a carousel and a mini golf course. It's not just a store, it's a destination. And as the owners put it: "We are here because we believe there is still a place in our community, our economy and our society for a family-owned and operated business where people do what they love and love what they do."
Left Bank Books, St. Louis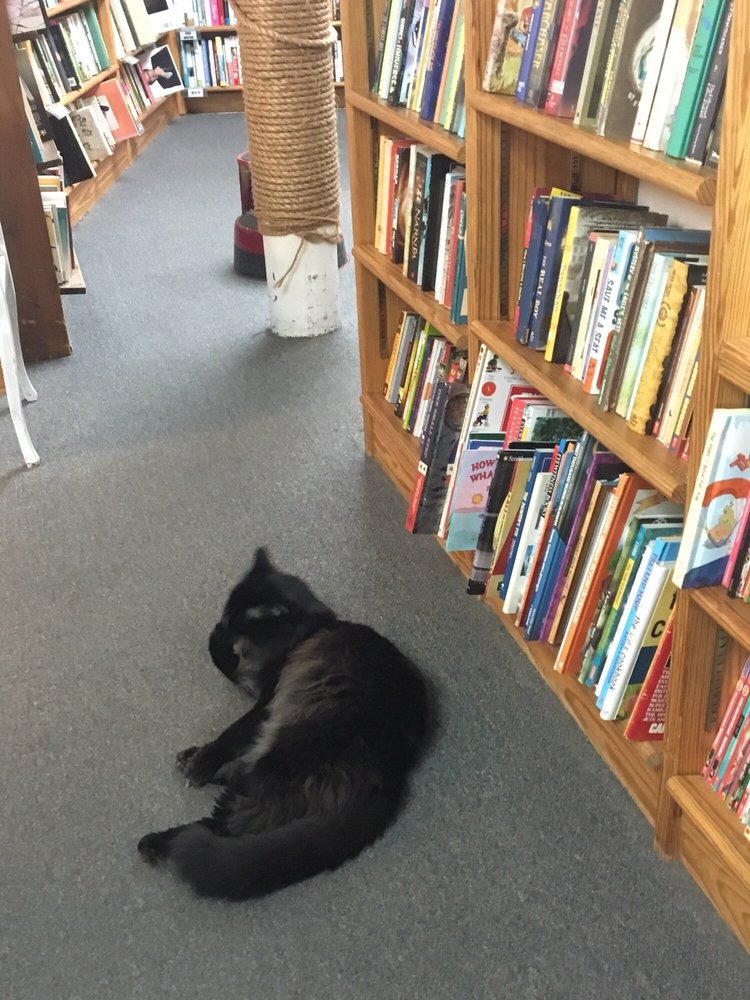 Lauren B./Yelp
Left Bank Books was started in 1969 by a group of graduate students at Washington University who were serious about great literature. Today,  Left Bank is the oldest and largest independently-owned full-line bookstore in St. Louis. They say their mission hasn't changed: "To spark public conversation by curating an intelligent, relevant, culturally diverse selection of books." 
Amato's Toy and Hobby, New Britain, Conn.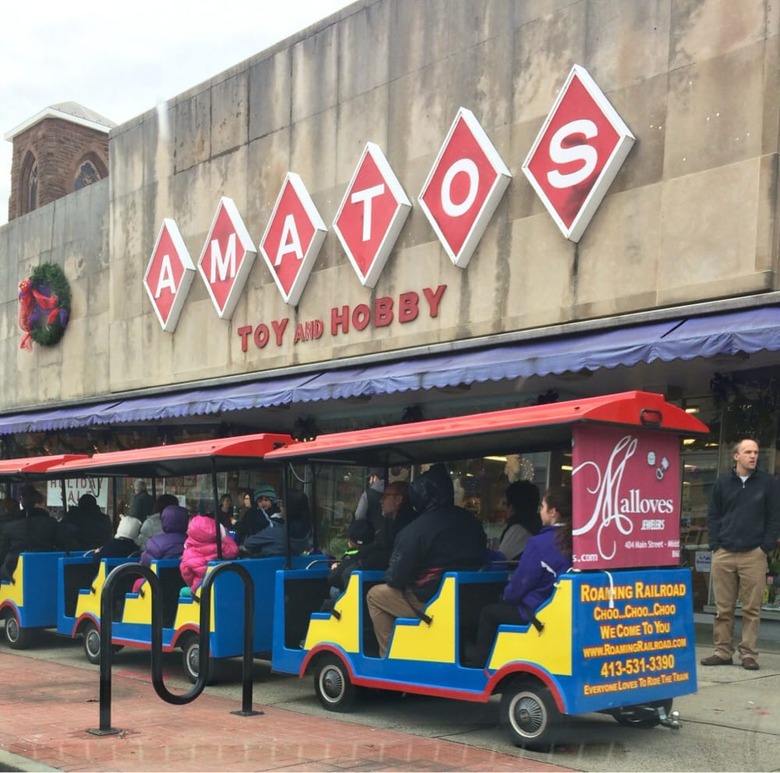 Janice M./Yelp
According to its website, Amato's was started in 1940 when Vincent Amato started selling his friends model airplanes when he was just a teenager. Today, his children and their families are still selling classic toys to Connecticut kids.
Women & Children First Bookstore, Chicago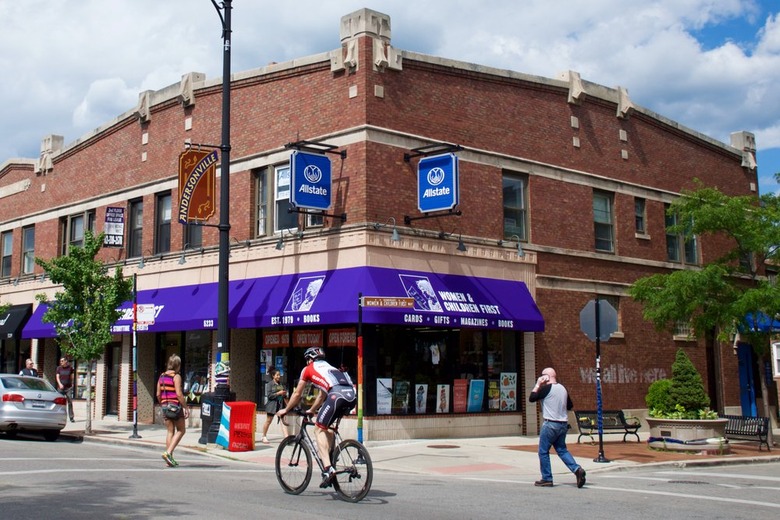 Women & Children First/Yelp
Women & Children First describes itself as one of the largest feminist bookstores in the country. It boasts more than 30,000 books "by and about women, children's books for all ages, and the best LGBTQ fiction and non-fiction."
Big Top Candy Shop, Austin, Texas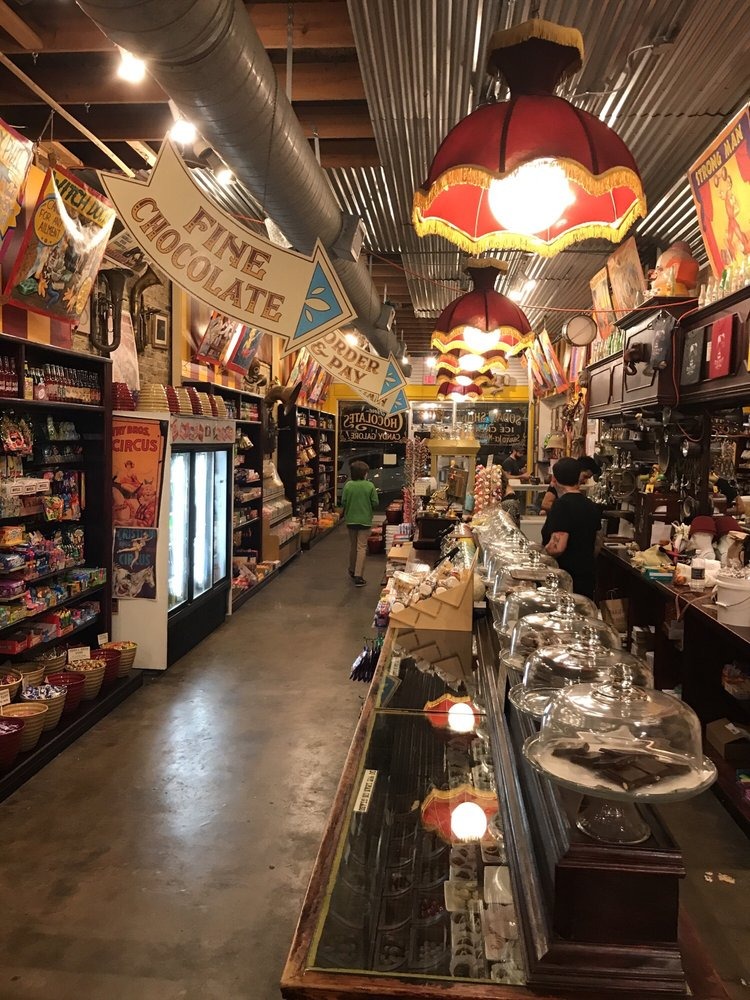 Ralph C./Yelp
It bills itself as "The Most Amazing Candy Store the World Has Ever Known," and Big Top does not disappoint. It has a fully-functioning old-fashioned soda fountain and ice cream case, specialty chocolates and fudge, and more than 3,000 wrapped candies – from classics to treats from around the world.