This Is The Busiest Airport In The World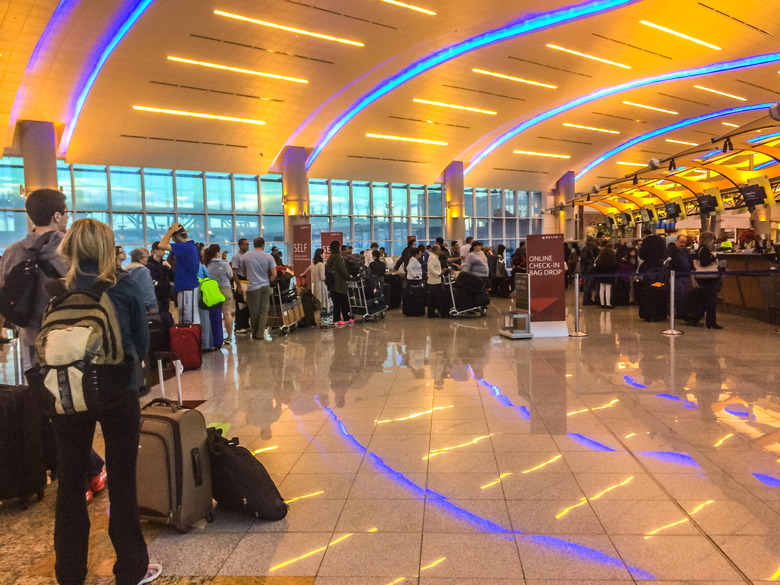 istockphoto.com
Every day in the United States, more than 2.7 million passengers fly. That number might not come as a surprise to those who frequently travel during the holidays, but here's a fun fact to put that number into perspective: There are more people in the sky each day in the U.S. than there are living in Washington, D.C. Yearly, that number adds up to a whopping total of 1 billion U.S. airline passengers. You might be wondering how any airport can handle this massive amount of air traffic and what airport sees the most passengers per year. Well, pull out your map and look south. Atlanta, Georgia, is home to the busiest airport in the world.
20 Tips to Avoid or Overcome Jet Lag
Hartsfield-Jackson Atlanta International Airport, located in Atlanta, Georgia, is the busiest airport in the world, according to the Airports Council International. In 2018, the airport handled over 107 million passengers, a 3.3% increase from the previous year. Behind the Atlanta-based airport are Beijing International Airport in China with more than 100 million passengers and Dubai International Airport in the United Arab Emirates with over 89 million passengers. 
Being the busiest airport in the world is nothing new to this location. According to a fact sheet released by the airport, Hartsfield-Jackson has been the busiest since 1998. And out of the 2.7 million passengers that fly daily from the United States, an average of 275,000 are serviced at Hartsfield-Jackson with 2,700 arrivals and departures occurring daily. 
To assist with the vast number of air passengers, the Hartsfield-Jackson Atlanta International Airport has more than 63,000 employees, making this Georgia's largest employer. It may sound crazy to think that the 8th most populous state in the country can somehow have the busiest airport in the world, but for 80 percent of the United States population, Atlanta is within a two-hour flight, meaning it's a convenient and quick trip to make for a weekend getaway. Atlanta is also the primary hub for Delta Airlines, and that same two-hour proximity makes this airport a frequent layover stop for passengers taking longer flights.
So next time you're traveling and passing through the Peach State, you'll be able to say you've stepped foot in the busiest airport in the world. Just make sure to plan your trip wisely and avoid the worst days of the year to fly.