Best Winter Cruise Destinations Slideshow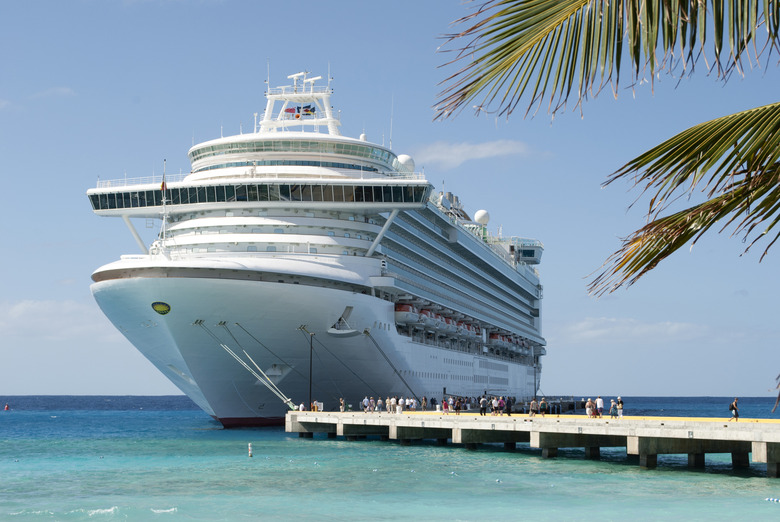 Dreamstime
The best winter cruise destinations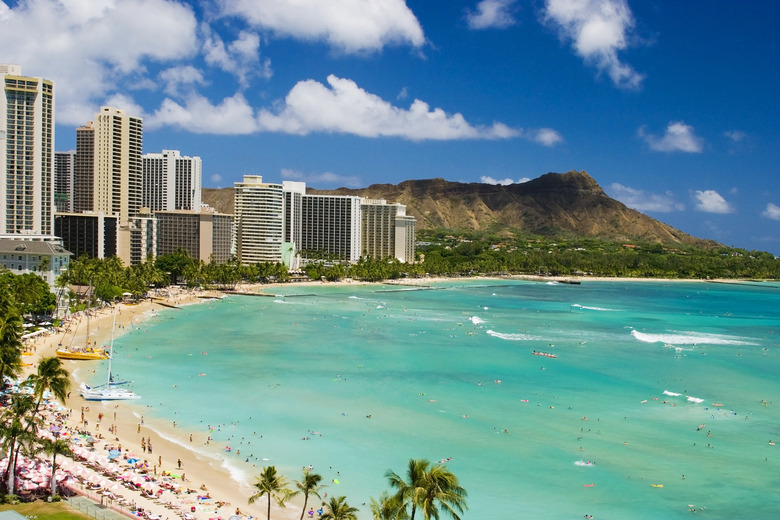 Dreamstime
Whether you want to embrace all winter has to offer or escape to the tropics, a cruise can make for a wonderful winter vacation.
Antarctica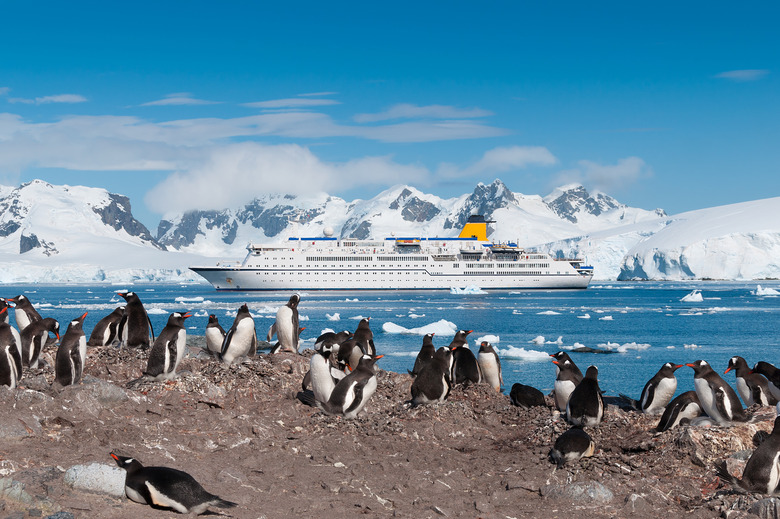 Dreamstime
Get this frozen continent off your bucket list this winter. December through February is actually the warmest weather of the year for this southern-hemisphere destination. Temperatures can reach the 30s, making navigating icy waters and venturing off the ship possible. One of the most extreme destinations in the world offers one-in-a-lifetime opportunities, such as spotting wild whales, seal and penguins, kayaking near hulking glaciers and experiencing nearly 24 hours of daylight.
Australia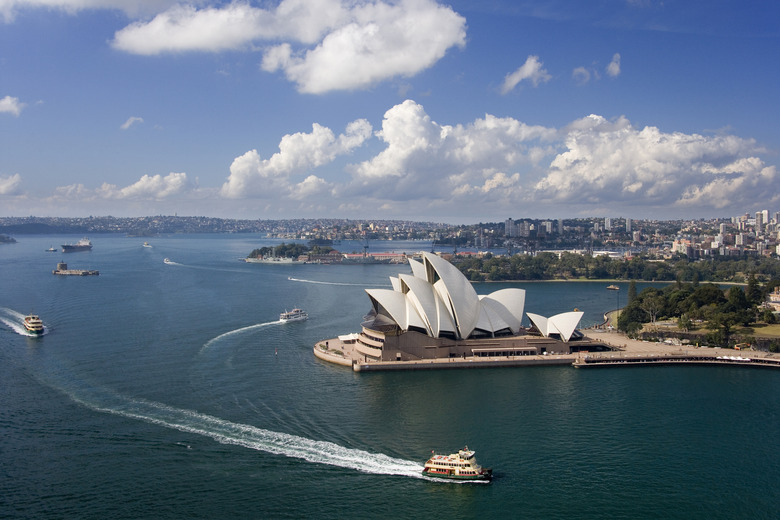 Dreamstime
Typical winter months yield warm summer weather in the southern hemisphere, making it a great time to make the journey Down Under. Most cruises stop at the port of Sydney, home of the iconic opera house, and other metropolises as well as more natural locations, so you'll get a great mix of sun and sand, wildlife and city luxuries.
Belgium and The Netherlands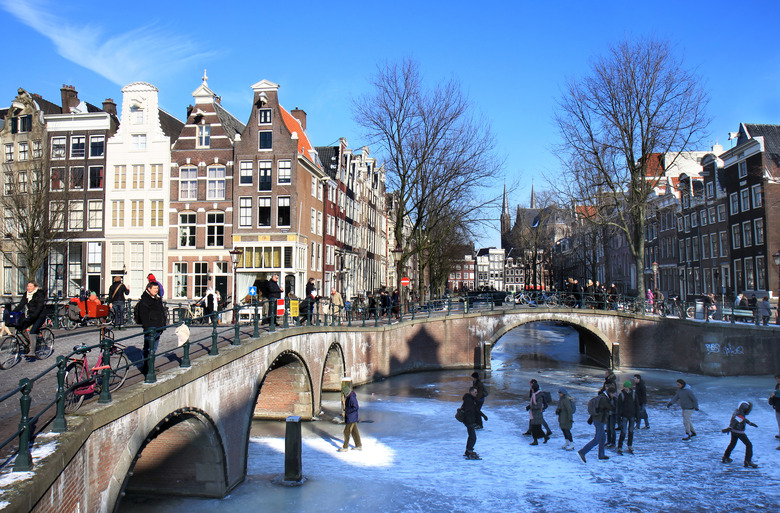 Dreamstime
Two of Europe's smaller northern countries combine for an exciting tour, offering by lines such as Avalon and CroisiEurope. Belgium is home to treats like chocolate and waffles that are perfect for winter weather as well as the cities of Brussels and Antwerp. And although winter is too cold to see Holland's famous tulips, Amsterdam is dotted with Christmas markets and locals skating on the frozen canals around the holiday season. Winter is the offseason for these countries, meaning fewer lines and more space to stroll and take in the sights.
Bermuda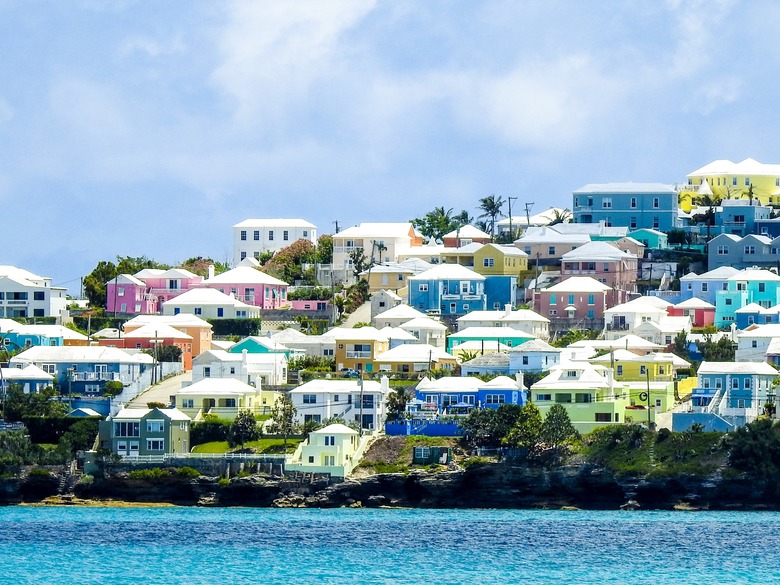 Dreamstime
Avoid getting lost in the Bermuda Triangle during hurricane season by waiting for a winter cruise to this colorful, northern Caribbean island. During Bermuda's offseason from December to March, weather is cool but still pleasant and springlike. Many places offer wintertime discounts and package deals, and the pink-sand beaches will be far less crowded.
Egypt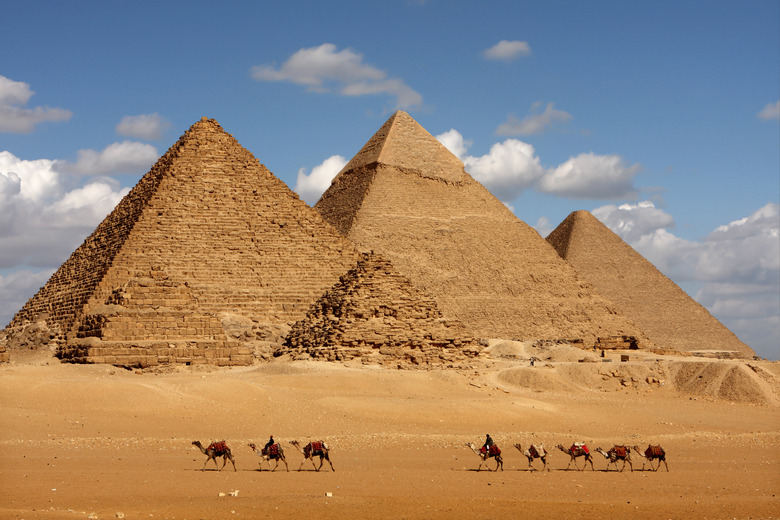 Dreamstime
Escape the cold while avoiding the extreme summer heat of the Middle East by cruising the Nile River in early winter. Be prepared for everyone else to have the same brilliant idea, though. Winter is the region's tourism season, so expect crowds at iconic ruins, temples and attractions such as the Great Pyramid of Giza, the only intact wonder of the ancient world.
France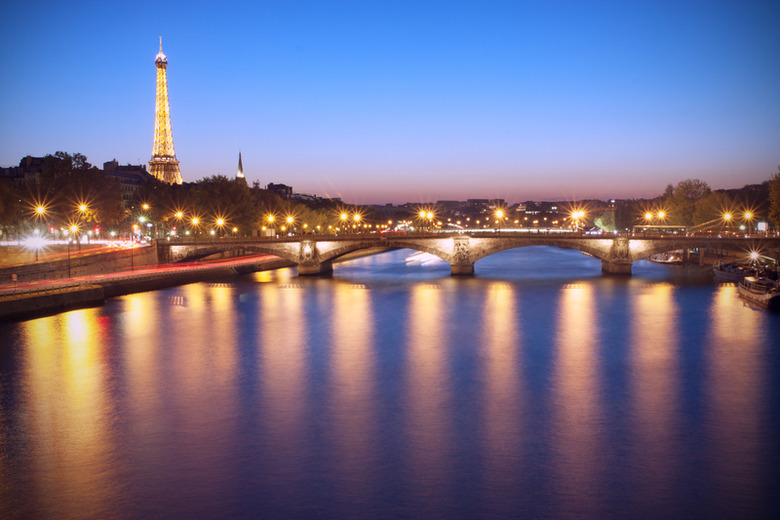 Dreamstime
A wintertime cruise through France is the perfect spot to celebrate Valentine's Day. Experience all that the country's different regions have to offer, from the romantic glow of Paris, the City of Lights, to the luscious food and wine of Bordeaux. Another appealing option is traveling in the low season in early winter for smaller crowds, lower prices and the chance to explore delightful holiday markets.
Galapagos Islands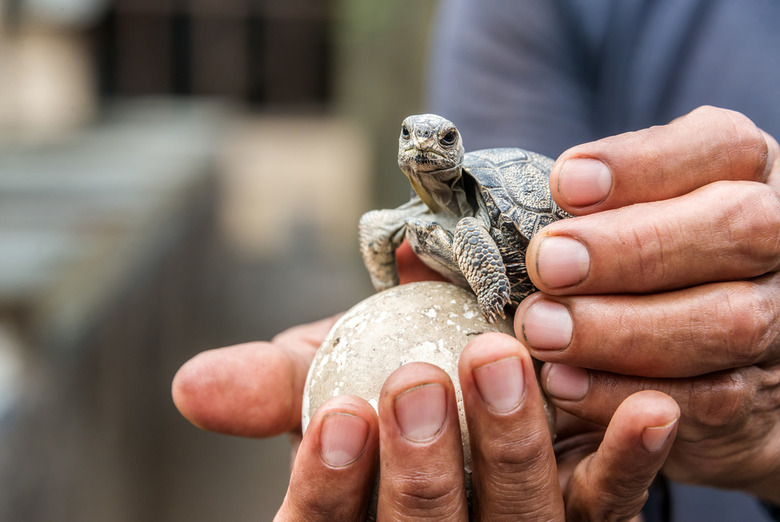 Dreamstime
The Galapagos Islands off the coast of Ecuador in the Pacific are a National Park and World Heritage site. Because of this, tourists aren't permitted between sunset and sunrise or without a licensed guide. Thus, cruises are an easy and convenient way to see as much of this natural wonderland as possible. Winter is the busiest season, but that's for good reason: It's mating season for animals such as giant tortoises, blue-footed boobies and sea lions, and the park features opportunities to see them up close.
Germany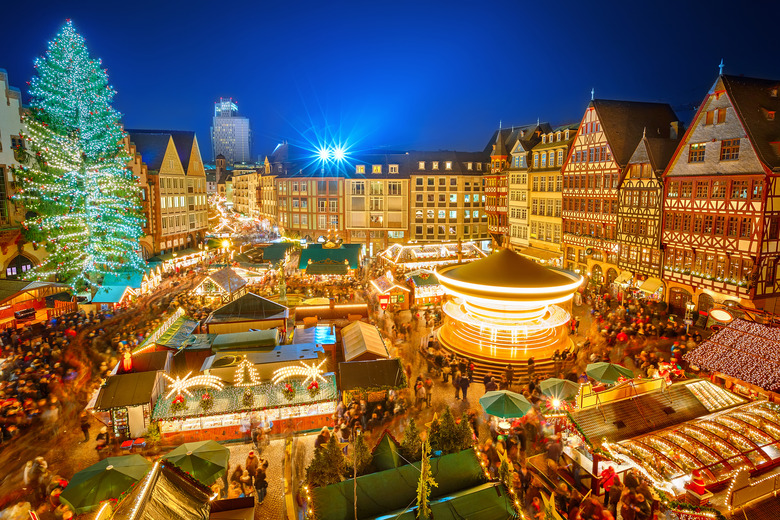 Dreamstime
For Christmas lovers, nothing compares to visiting Germany's traditional holiday markets during the winter while keeping warm with a little mulled wine. There are different options for exploring the country, including Christmas-focused river cruises to quaint towns along the Rhine, Elbe and Danube. Some routes also offer stops to neighboring countries like the Czech Republic and Austria.  
Hawaii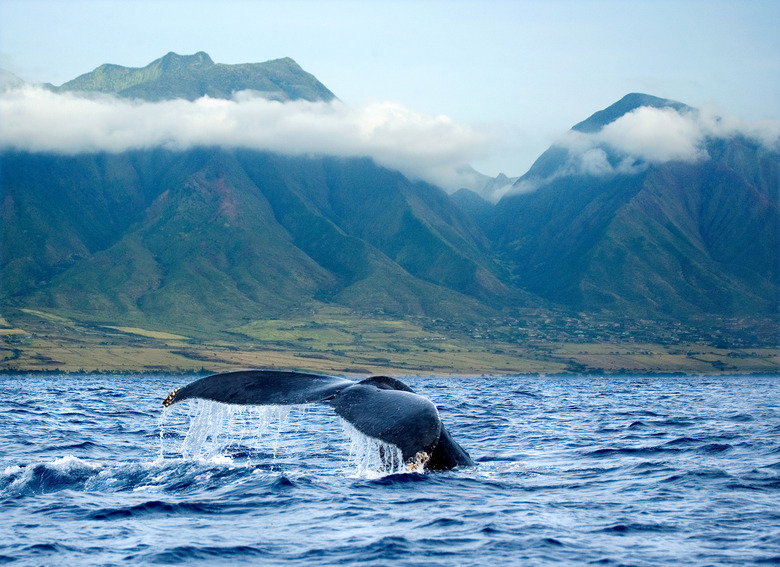 Dreamstime
Hawaii is a popular getaway during the winter, but the season offers one particular attraction that makes up for the hassle of bigger crowds. Whale-watching season is from November to early May, and most ports of call on the major island offer expeditions to witness the majestic migration of the humpbacks. Many of Hawaii's beaches, parks and outlooks also provide a view of the thousands of whales during the winter.
The Mediterranean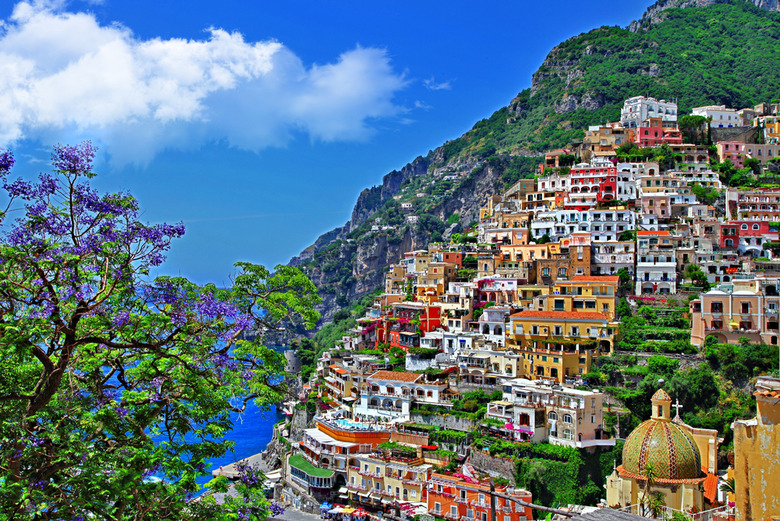 Dreamstime
Whether you focus on the eastern or western Mediterranean, taking a cruise in the quiet season is a great way to avoid crowds and maximize your time in this gorgeous, historic region. Though there are fewer options to choose from cruise lines, tour groups will be smaller and have fewer families, and you'll get more personalized attention on excursions.
Myanmar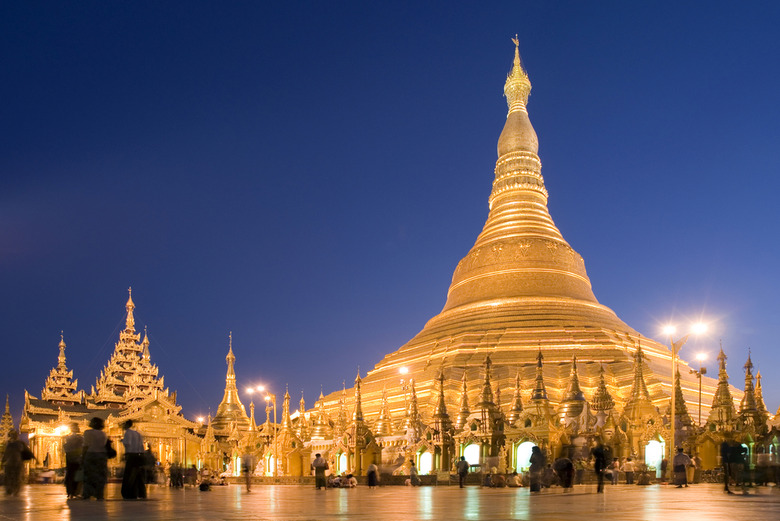 Dreamstime
Myanmar, formerly known as Burma, has become a destination for intrepid explorers curious about the country that has only recently been encouraging tourism. A cruise on a smaller ship down the Irrawaddy River is a great way to experience the country and its national treasures, including the golden Shwedagon Pagoda. Wintertime is an ideal time to visit to ensure cooler, dry weather.
New Zealand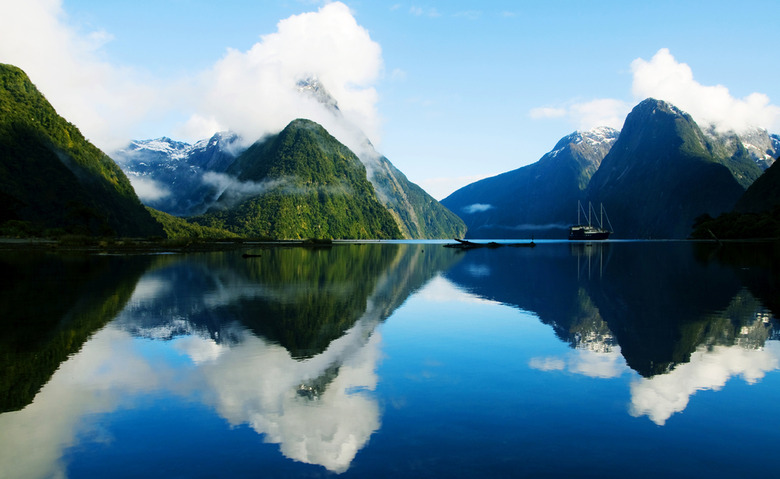 Dreamstime
It wasn't Hollywood technology that made Middle Earth look so magical, but rather the natural beauty of the country where "Lord of the Rings" was filmed. Like Australia, New Zealand's summers are from December to February and are quite temperate in the south. With the sun not setting on some summer days until 9:30 p.m. local time, you'll have plenty of sunshine to enjoy the breathtaking landscape and exciting on-shore excursions.
Norway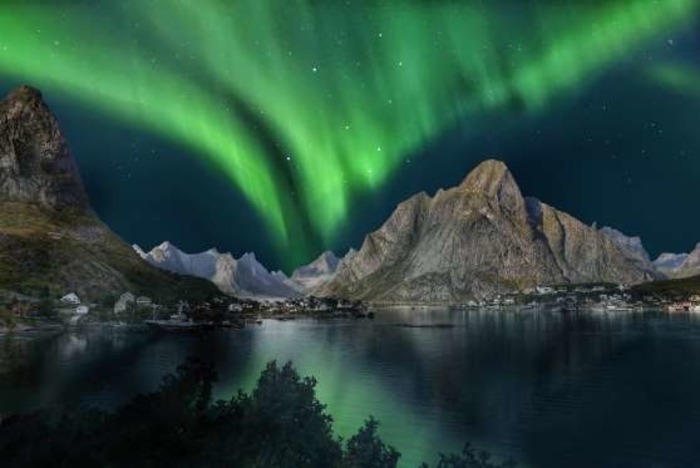 Dreamstime
Soak in the sights of Scandinavia and get a glimpse at one of earth's most jaw-dropping natural phenomena. The aurora borealis is at peak visibility in Norway from October to March. Viking Cruises, Hurtigruten and other cruise lines offer trips up to the Arctic Sea that also stop along the coast of Norway for unique wintertime on-shore excursions like a traditional Viking feast, reindeer and dog sledding and an overnight stay in an ice hotel.
Panama Canal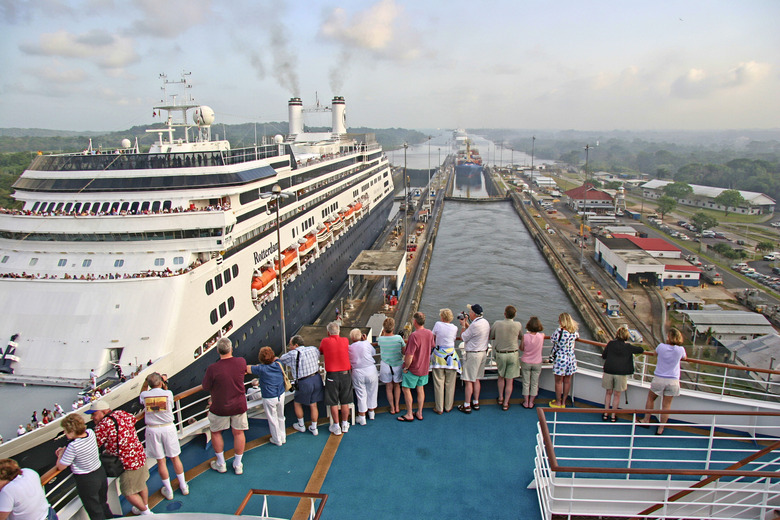 Dreamstime
Puerto Rico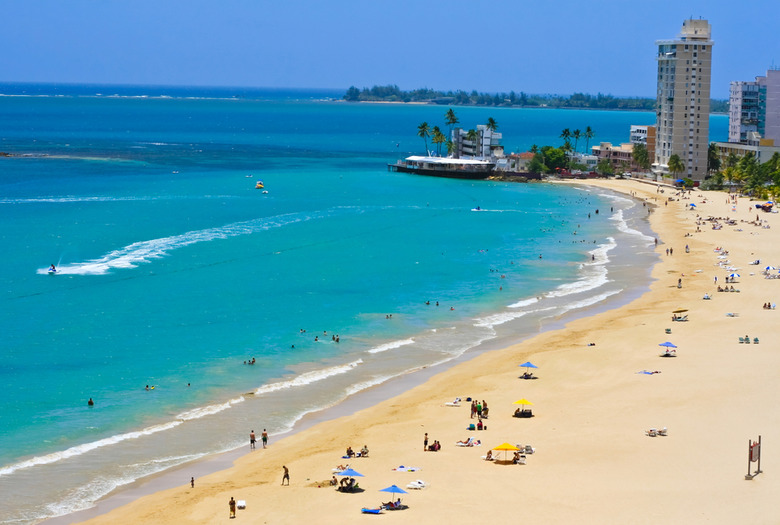 Dreamstime
If you want guaranteed fun in the sun during your winter vacation, Puerto Rico boasts average daily highs in the low 80s from December to mid-April. This top Caribbean destination is a popular winter getaway as it's a beautiful, easily accessible U.S. territory, meaning it can get crowded, but with so many options from different cruise lines, you can still find a reasonable deal with a little research. Just remember to check if your prefered destination will be up and running after the devastation of Hurricane Maria.
Vietnam and Cambodia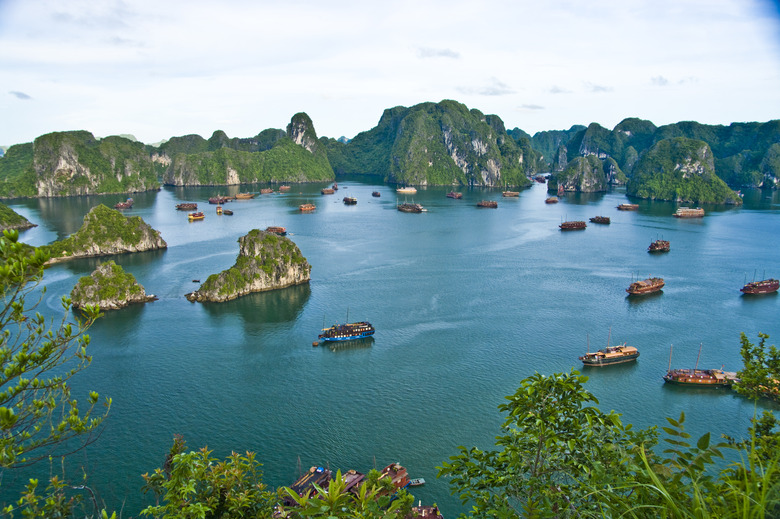 Dreamstime
Southeast Asia can be unpleasantly hot and wet in the summer months, so winter is the ideal time to take a cruise down the Mekong River. The river spans six countries, starting in Tibet, but ends after passing through Cambodia and Vietnam. On cruises from Avalon Waterways, Aqua Expeditions and more, you'll experience history up close at ancient temples and POW camps as well as see the region's exciting future with visits to bustling cities like Phnom Penh and Ho Chi Minh City.