The Top Honeymoon Destination In North America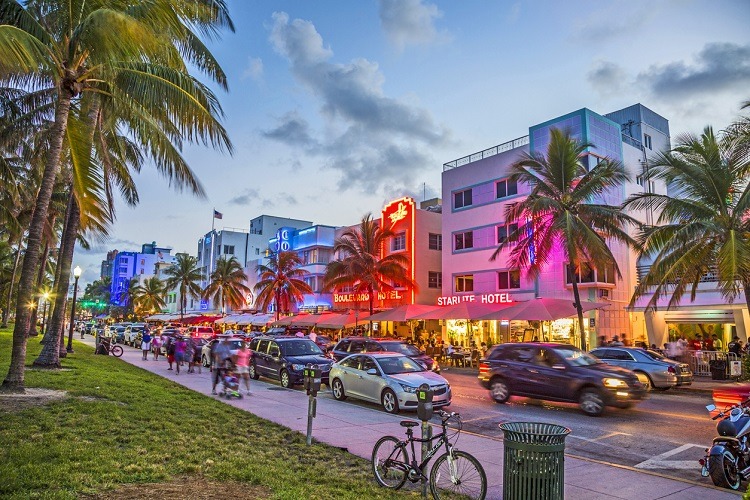 Perhaps even more important than finding the perfect wedding venue, planning a bridal shower or booking a caterer for the big day is choosing the right honeymoon destination. It is usually the first thing you do as life partners, after all. If you're unsure of where to go, the World Travel Awards has named the best honeymoon spots on every continent annually since 1993.
The Absolute Best Romantic Adventure in Every State
There were five nominees for North America's Leading Honeymoon Destination in 2019, with three spots in the United States and two in Canada. Two of the nominees were located in the state of Florida, including the winner: Miami Beach. The barrier island—not to be confused with the neighboring city of Miami—is filled with gorgeous beaches and wonderful neighborhoods divided up into three districts: the colorful, party-loving South Beach, the quieter and more family-friendly North Beach, and Mid-Beach, which is filled with amazing resorts right on the shore.
Miami Beach also beat out 11 other nominees to win the title of North America's Leading Beach Destination for the second year in a row. Other destinations in the running included Cape Cod, Massachusetts; Maui, Hawaii; and San Diego, California.
Nominees for each award include the previous year's award winner and two runners-up, as well as vetted and approved self-nominations and World Travel Awards commendations. Online votes are then places for nominees, with any votes cast by varified travel industry professionals counting for two votes. In order to ensure the validity of each vote, votes are internally audited.
In addition to having beautiful beaches and plenty of popular nightlife, Miami Beach is an extremely photogenic destination. A walking tour will take you through the Art Deco Historic District, a nationally registered historic site that's home to the largest collection of Art Deco architecture in the world. Boat rentals and yacht charters will take you out on the water for a fun ride with breathtaking views, and back on land you'll find some of the best Floridian cuisine at both casual and fine-dining spots across the island. If you don't want to wait for your honeymoon (or you don't have one coming up), you should still take a quick trip, as Miami Beach is also one of the best weekend getaways in America.