The Most Beautiful Historically Black Colleges And Universities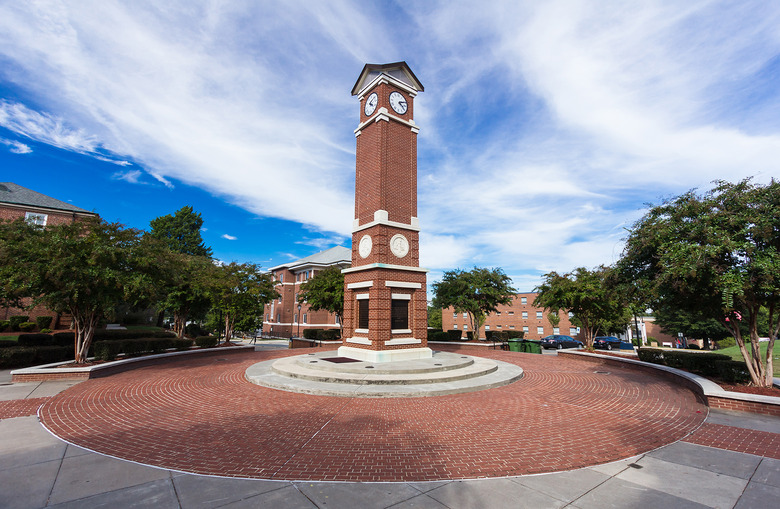 Bryan Pollard/Shutterstock
There are a number of beautiful college campuses in America. Among them, there are gorgeous colleges and universities with vibrant campuses, historic buildings and famous landmarks dedicated to the African American community.
Historically Black colleges and universities (HBCUs) are defined as institutions with the main function and principal mission to educate Black Americans. Today, all students, regardless of race, are given the opportunity to develop their skills at HBCUs, but the function of HBCUs remains to provide an equitable learning experience for Black Americans. Take a look at the most beautiful HBCUs across the nation.
Gadsden State Community College (Gadsden, Alabama)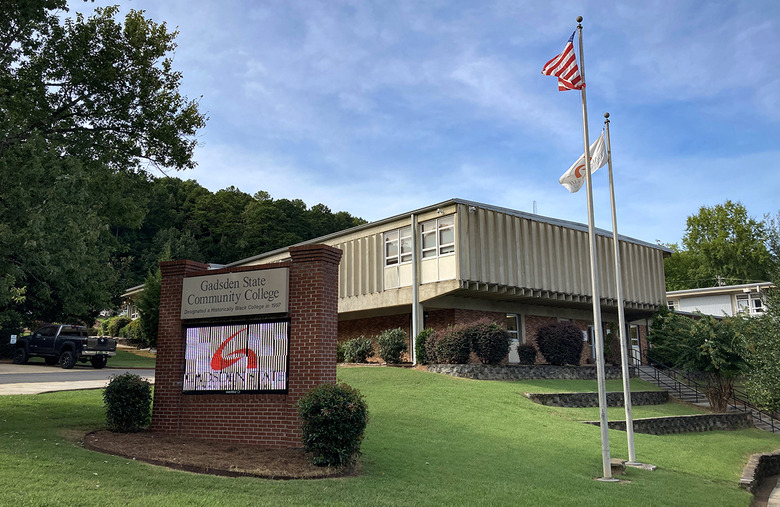 Courtesy of Gadsden State Community College
Located in Gadsden, Alabama, present-day Gadsden State Community College was born from the merger of six colleges. Gadsden State Technical Institute — one of the colleges — was founded as a private vocational school for African Americans after Black veterans were denied admission to the Alabama School of Trades — an all-white institution. Gadsden State Technical was designated a historically Black college and university by the U.S. Department of Education in 1997.
Florida Memorial University (Miami Gardens, Florida)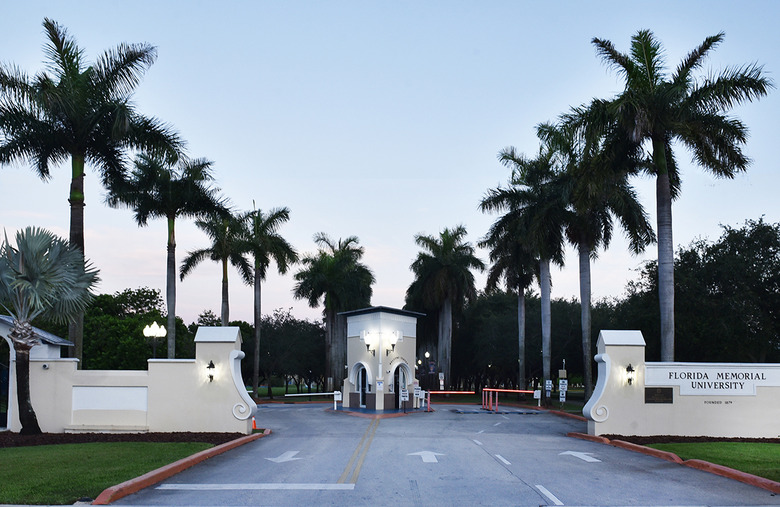 Courtesy of Mark Hill/Florida Memorial University
Although it wasn't called Florida Memorial University (FMU) until 2004, FMU was founded in 1879 as an educational facility for ministers and children. "Lift Every Voice and Sing," now known as the Black national anthem, was composed on campus, and famous female literary legend Zora Neale Hurston served as an instructor.
Delaware State University (Dover, Delaware)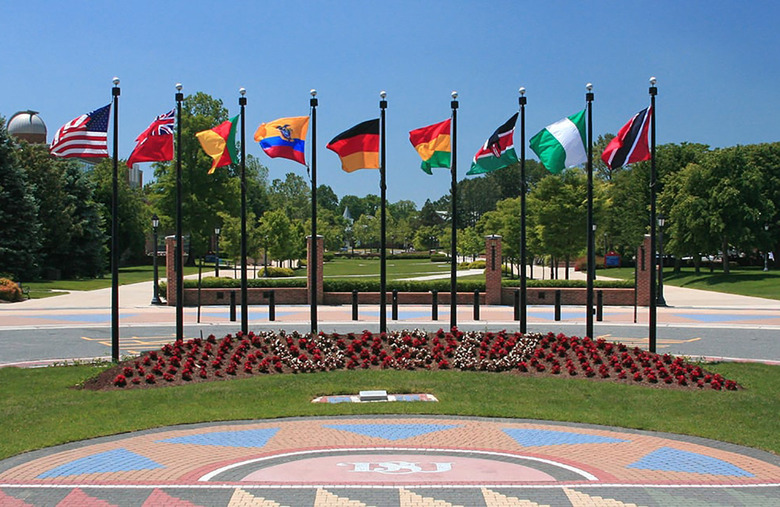 Delaware State University/Yelp
Originally known as the Delaware College for Colored Students — it wouldn't receive its current name until 1993 — Delaware State University was founded in 1891, in Dover, Delaware. Delaware State is among the top HBCUs in the country and has gained recognition for its center for teaching, research and public service.
Claflin University (Orangeburg, South Carolina)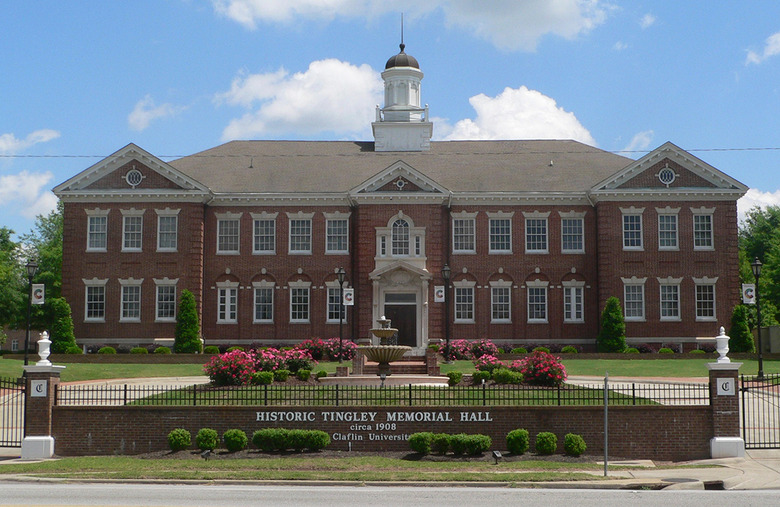 Wikimedia Commons/Ammodramus/CC0
Claflin University was founded and named after Lee Claflin, a prominent Methodist layman from Boston, in 1869. Built in 1908, Tingley Memorial Hall is a historic academic building and the main building on the Orangeburg, South Carolina, campus. Tingley Memorial Hall joined the National Register of Historic Places in 1983.
Fisk University (Nashville, Tennessee)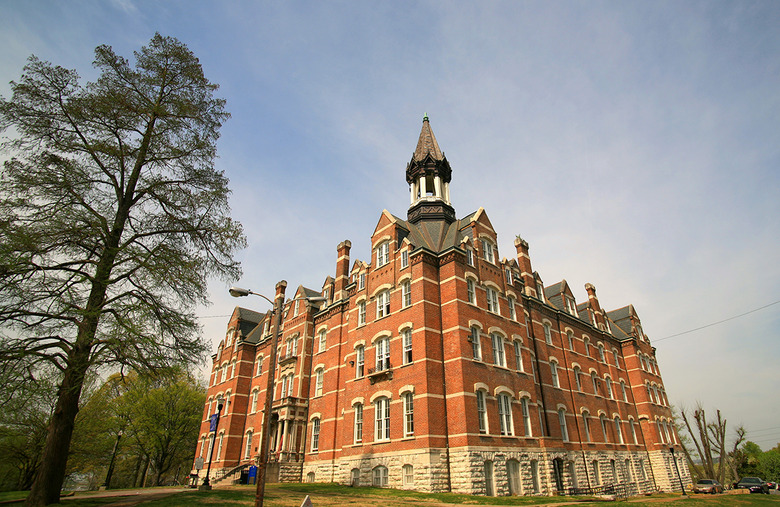 KennStilger47/Shutterstock
In 1865, six months after the end of the Civil War and two years after the Emancipation Proclamation, Fisk School was founded in Nashville, Tennessee. The first classes convened on Jan. 9, 1866, and students ranged from age 7 to 70. The Jubilee Singers — for whom Jubilee Hall is named after — were world-famous singers who originated as a group of traveling students hoping to raise enough money to keep their campus open.
Howard University (Washington, DC)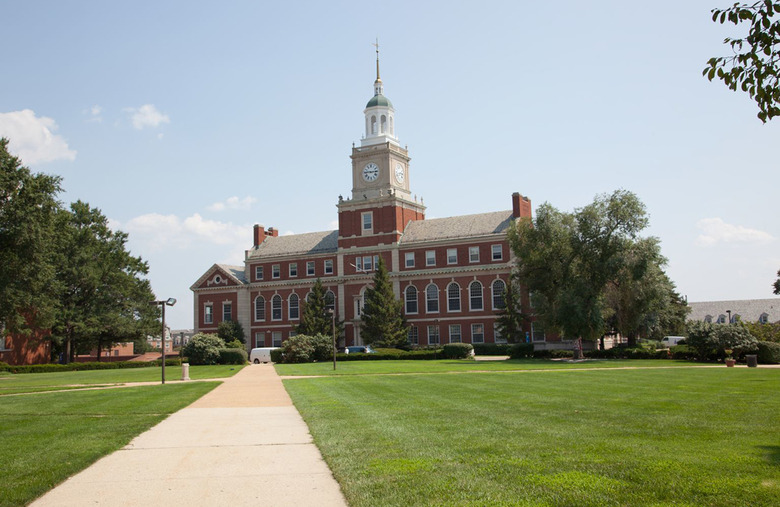 Carol M. Highsmith/Library of Congress
Founded in 1867, Howard University in Washington, D.C., has grown from a single-frame building to a university spanning 89 acres. Located 2 miles from the U.S. Capitol, Howard University has been named as a leader in STEM fields, law and social work. Famous alums include actor Chadwick Boseman, Associate Justice Thurgood Marshall, civil rights activist Elijah Cummings and actress Taraji P. Henson.
Morehouse College (Atlanta, Georgia)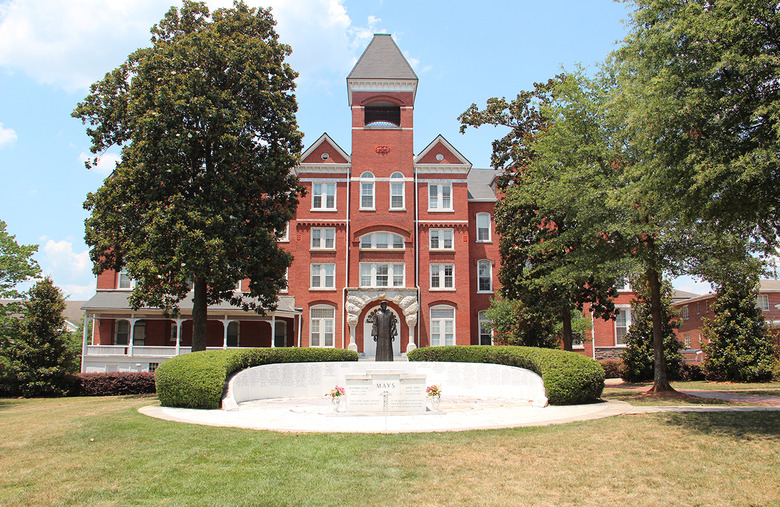 Wikimedia Commons/Thomson200/CC0
Founded in 1867, Morehouse College — originally known as Augusta Institute — is an all-male school in Atlanta, Georgia. Notable figures like Martin Luther King Jr., Samuel L. Jackson and Spike Lee were all Morehouse men.
Norfolk State University (Norfolk, Virginia)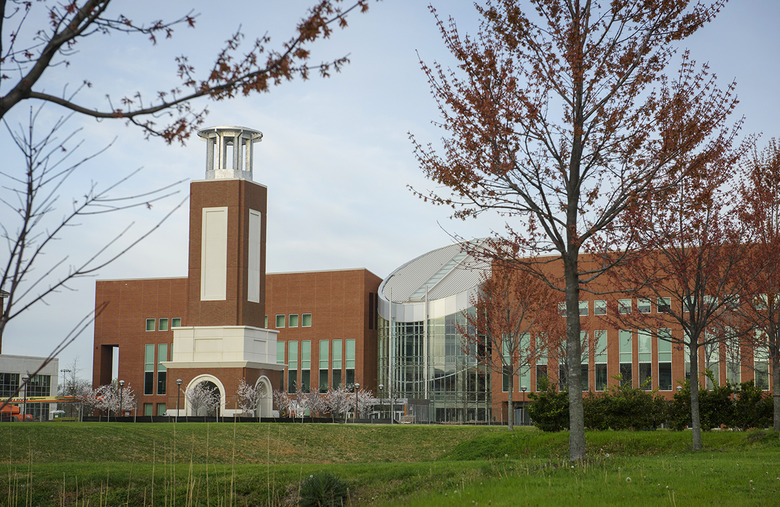 Wikimedia Commons/Norfolk State University Communications and Marketing/CC0
Norfolk State University was founded in 1935 in Norfolk, Virginia, in the midst of the Great Depression. Norfolk gained university status in 1979 after becoming fully independent from Virginia State College in 1969.
South Carolina State University (Orangeburg, South Carolina)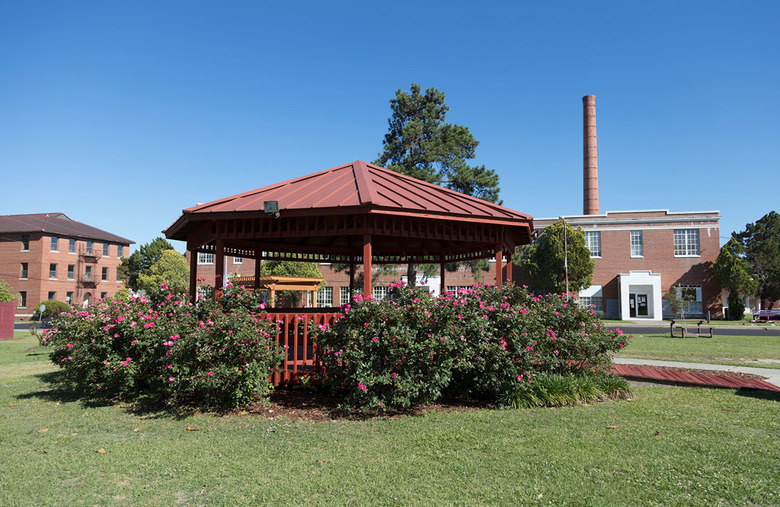 Carol M. Highsmith/Library of Congress
Located in Orangeburg, South Carolina, South Carolina State University was founded in 1896 as the state's sole public college for Black youth. In 1966, the school opened to white students and faculty.
Tuskegee University (Tuskegee, Alabama)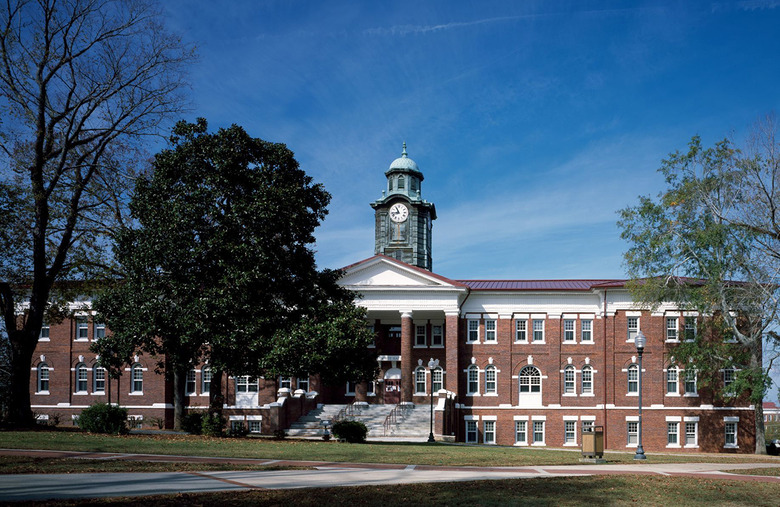 Carol M. Highsmith/Library of Congress
Tuskegee University in Tuskegee, Alabama, was founded in a one-room shanty on July 4, 1881. Dr. Booker T. Washington served as founder and the first teacher. Today, Tuskegee University is a prominent HBCU that has seen the likes of Lionel Richie.
Winston-Salem State University (Winston-Salem, North Carolina)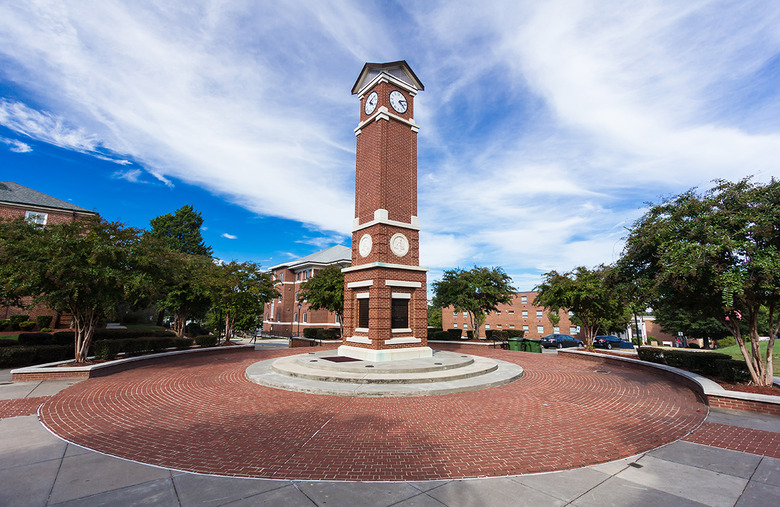 Bryan Pollard/Shutterstock
Founded in 1892 as the Slater Industrial Academy, Winston-Salem State University has grown from a one-frame structure to more than 39 buildings on a 117-acre campus. In 1925, it became the first Black institution in the nation to grant degrees for teaching elementary grades. In 2019, the North Carolina institution was voted the top public HBCU in the U.S by Money Magazine.
Allen University (Columbia, South Carolina)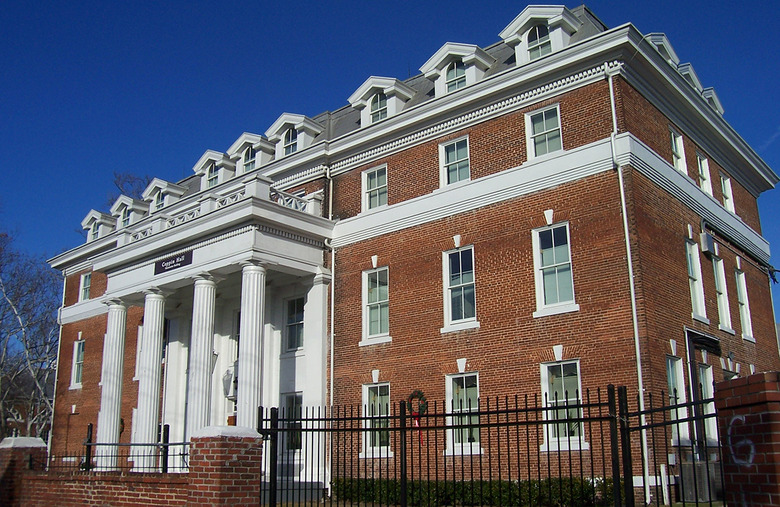 Wikimedia Commons/Abductive/CC0
Located in Columbia, South Carolina, Allen University was founded by the African Methodist Episcopal Church in 1870 during the postbellum period. Allen University was most likely the first school to be founded and operated by African Americans in South Carolina. The campus is listed on the National Register of Historic Places.
Grambling State University (Grambling, Kentucky)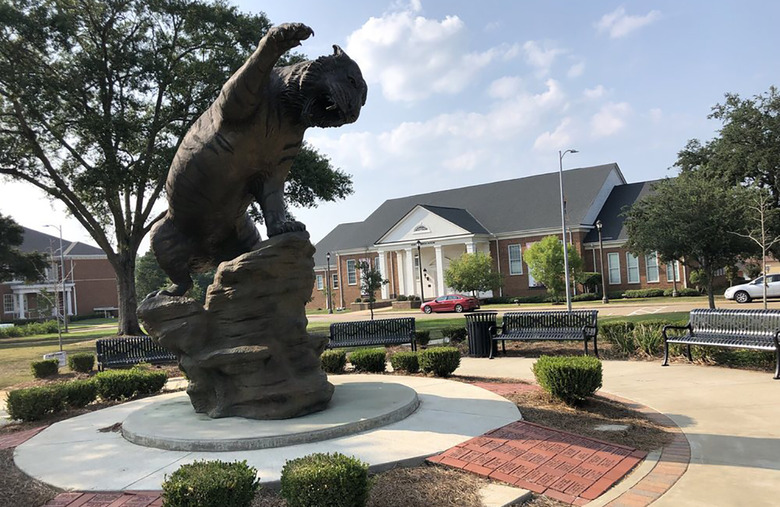 Billy Joe J./Yelp
In 1901, Grambling State University opened its doors as the Colored Industrial and Agricultural College. It was founded by the North Louisiana Colored Agriculture Relief Association, a group of Black farmers who wanted an institute for African Americans in their region. It would go on to become Grambling College in 1946.  Nine of the buildings on the Grambling, Kentucky, campus have been added to the National Register of Historic Buildings. The school's mascot is the Grambling Tiger.
Lincoln University (Jefferson City, Missouri)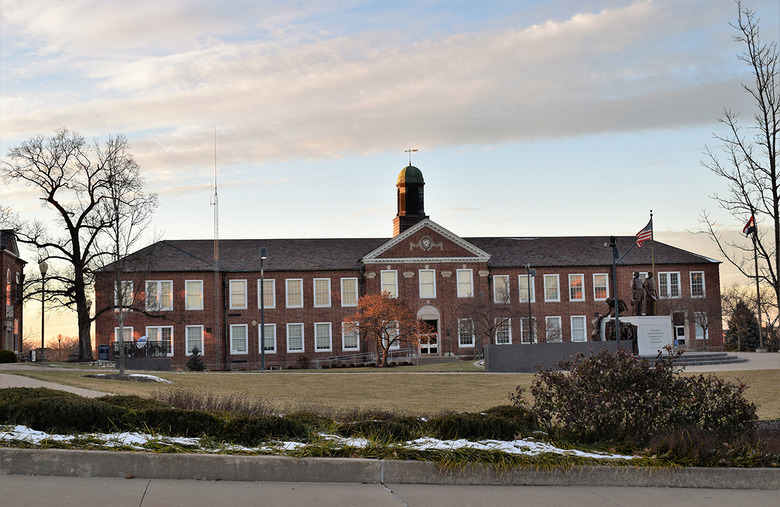 Wikimedia Commons/TheCatalyst31/CC0
Located in Jefferson City, Missouri, Lincoln University was the first degree-granting HBCU in the nation. The school was named in honor of President Abraham Lincoln and, during its early years, was referred to as "the Black Princeton." During its first 100 years, Lincoln University graduated an estimated 20% of the African American physicians and more than 10% of the African American attorneys in the country.
Virginia State University (Petersberg, Virginia)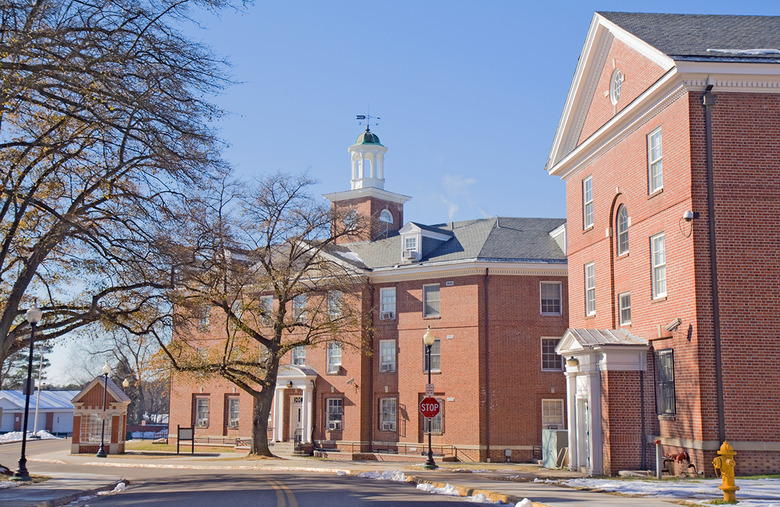 Stephen B. Goodwin/Shutterstock
Virginia State University was founded in 1882. The campus sits atop a beautiful landscape that overlooks the Appomattox River and all of Petersberg.
Huston-Tillotson University (Austin, Texas)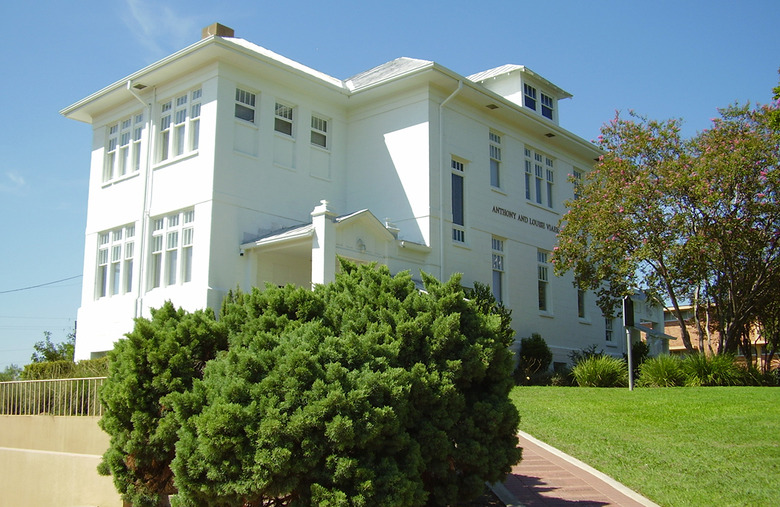 Wikimedia Commons/WhisperToMe/Public Domain
Located in Austin, Texas, Huston-Tillotson University opened in 1881. Of the 100 students that were enrolled by the end of the first year, many had no prior formal education. Until the historic case of Brown v. Board of Education, Huston-Tillotson was the sole provider of higher education for African Americans in Central Texas.
Prairie View A&M University (Prairie View, Texas)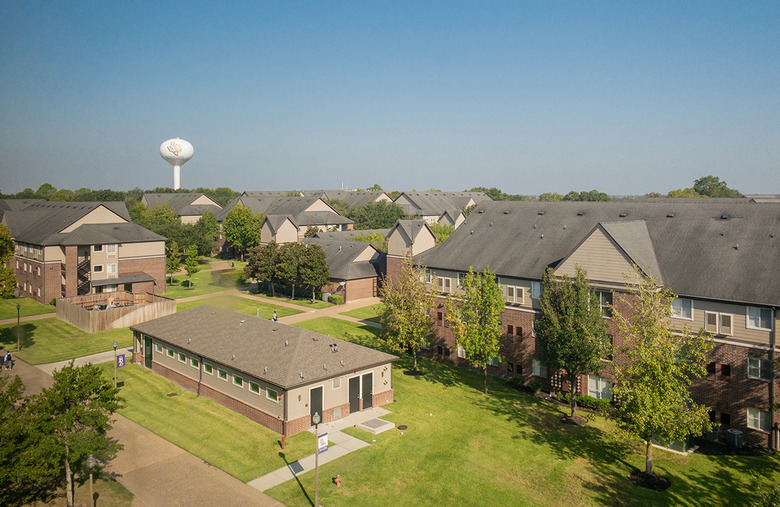 Fang Deng/Shutterstock
Established in 1876 in Prairie View, Texas, Prairie View A&M University was the first state-supported college in Texas for African Americans. It is the second-oldest public institution of higher education in Texas.
Xavier University (New Orleans, Louisiana)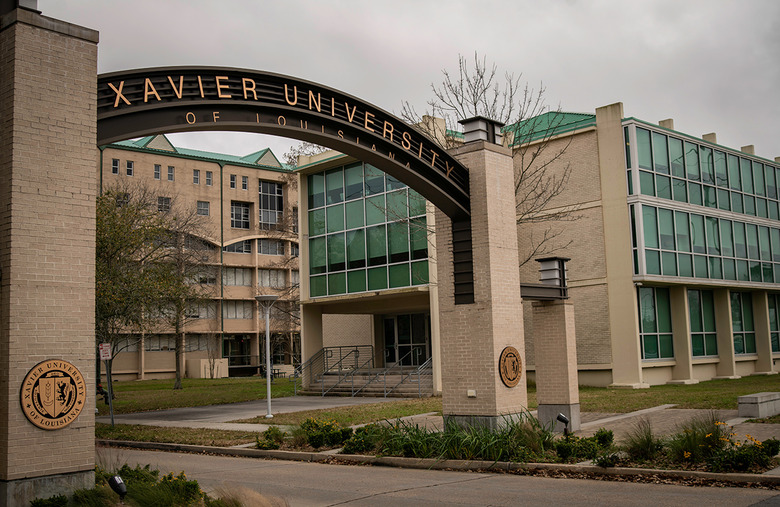 Travel_with_me/Shutterstock
Xavier University is the only historically Black and Catholic university in the nation. Located in New Orleans, Xavier University is a leader in the STEM and health science fields and has produced more African American students who graduate from medical school each year than any other university in the country. With origins dating back to 1915, Xavier University has educated African American students in the heart of Louisiana for more than a century. If you want to learn about historic locations, check out these important African American landmarks across America.