Awesome End-Of-Summer Road Trips In The U.S.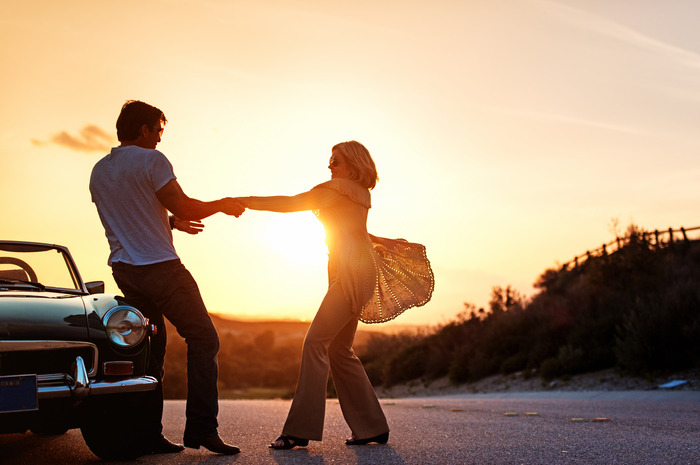 iStock
Lake Champlain Byway, Vermont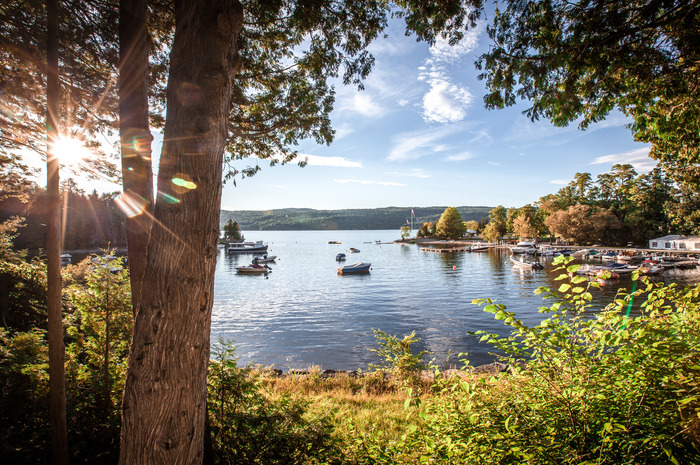 iStock
Follow the northern length of the majestoc Lake Champlain for 185 miles south from the Canadian border. The scenic byway offers spectacular scenery, vital historic towns and cities, and remarkable opportunities for outdoor recreation, arts, culture and history, according to Vermont Vacation. You'll see quiet farming towns as well as bustling cities.
Bourbon Trail, Kentucky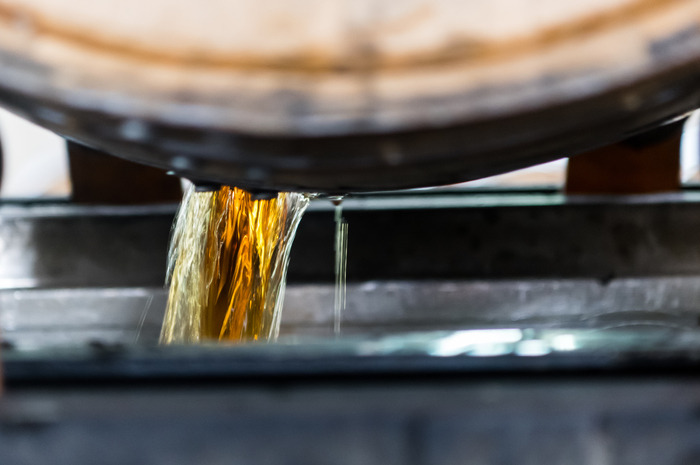 iStock
This unique road trip is strictly for old enough admirers and anyone who would like to know more about this unique American beverage. Explore the bourbon capital of the world – Kentucky. You can make this trip, a perfect guy's getaway, as long as possible, depending on how many distilleries you visit. You will get an idea of the scientific process behind making this native to America spirit while also enjoying the stunning setting in the Bluegrass State. There are plenty of other bourbon experiences in Louisville, Lawrenceburg, Bardstown or Clermont. Some even offer classes on how to make your own bourbon.
Eureka, California, to Coos Bay, Oregon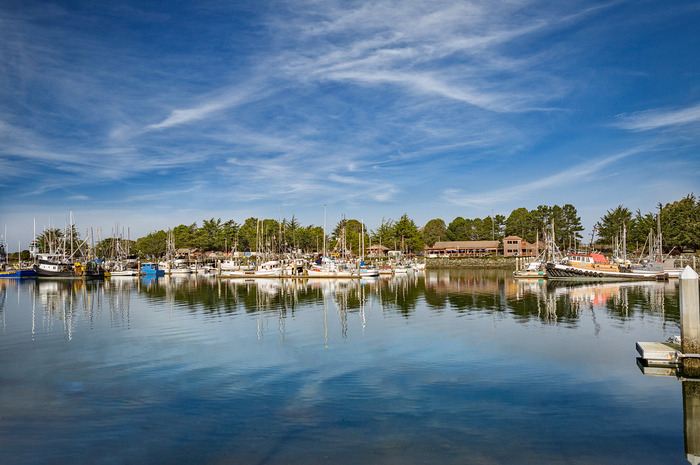 iStock
Want to see stunning dunes and forest-like lavish greenery, but without the crowds such places usually attract? Hit the road from Eureka to Coos Bay then. The 250-mile trip may remind you of the majestic Highway 1 in California, but you'll like the former more because no one will be there to block the views. Take a Pacific kayak tour and paddle past kelp forests.
Alaska Highway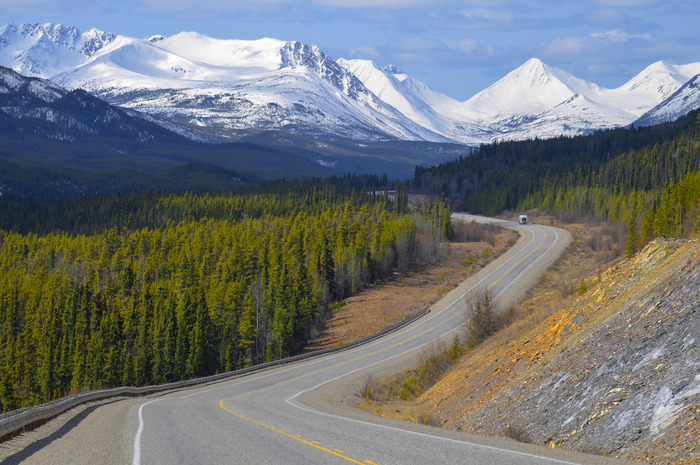 Dreamstime
The 1,387 miles road connects Dawson Creek in British Columbia to Delta Junction in Alaska. The highway travels in a northwesterly direction to the Yukon border near Watson Lake with an unofficial end at Historical Mile 1520, according to The Mile Post. The remoteness and the extremes of the Northern climate will definitely surprise you along the way.
The Big Island loop, Hawaii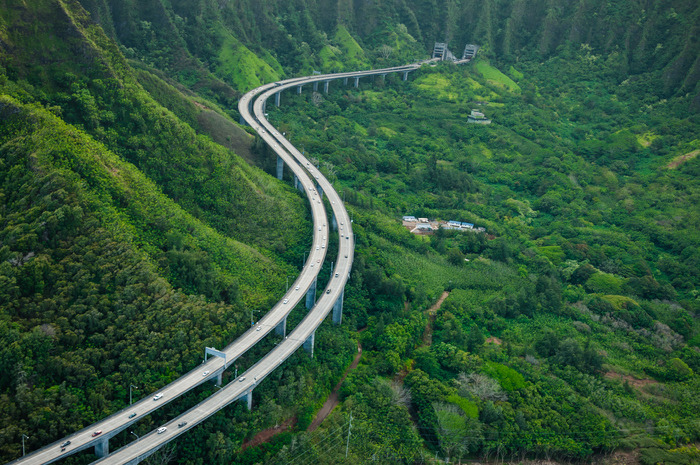 iStock
Driving around the Big Island is perhaps the best way to see it and experience everything it has to offer – stunning beaches, cool and soaring hilltops, lava flows, and lush forests. Don't forget to stop by Kealakekua Bay for a quick snorkeling adventure. The isolated bay is an unspoiled marine sanctuary filled with colorful marine life. You can see whales and dolphins.
Dinosaur Diamond Prehistoric Highway, Utah and Colorado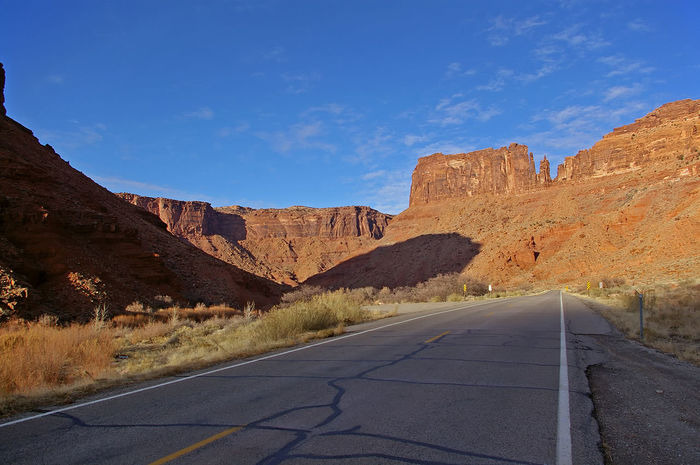 Davemeistermoab / Wikimedia Commons
You will have lots of fun along this 480-mile National Scenic Byway passing through Colorado and Utah. It can take about 10 hours or 10 days, depending on where you stop to enjoy the breathtaking views. You will see numerous sites where bones and tracks are still visible in the ground. The many museums along the road add to the opportunities to see and learn about the extinct creatures.
Southern Colorado Loop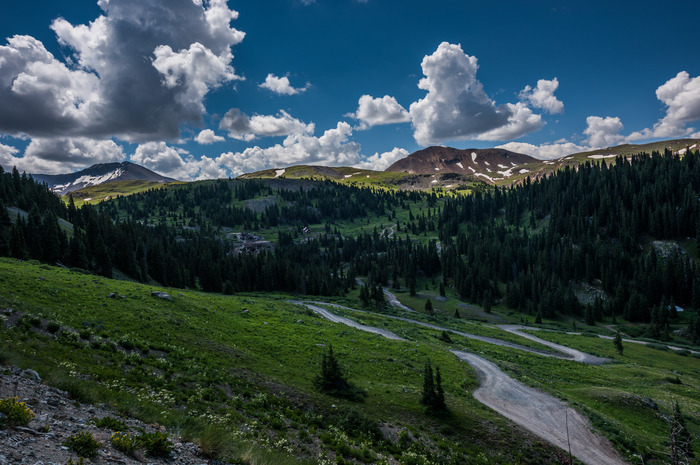 Dreamstime
Now is the time to take a trip along this road, often called "the Switzerland of America," if you want to avoid snow. It will most likely be there after September. See surreal landscape of treeless tundra and mountains that seem pained with red and yellow near Ouray, Lake City and Silverton.
Charleston, South Carolina to New Orleans, Louisiana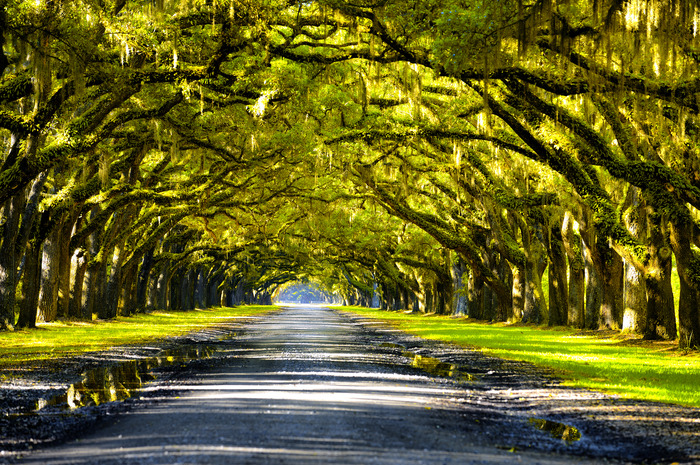 istock
The trip is about 12 hours, although you may want to allocate a lot more so you can enjoy everything the South, a region of great beauty, has to offer. This, of course, includes authentic Southern food – biscuits and gravy, fried chicken, shrimp and grits, to name a few.
New Orleans, Louisiana to Apalachicola, Florida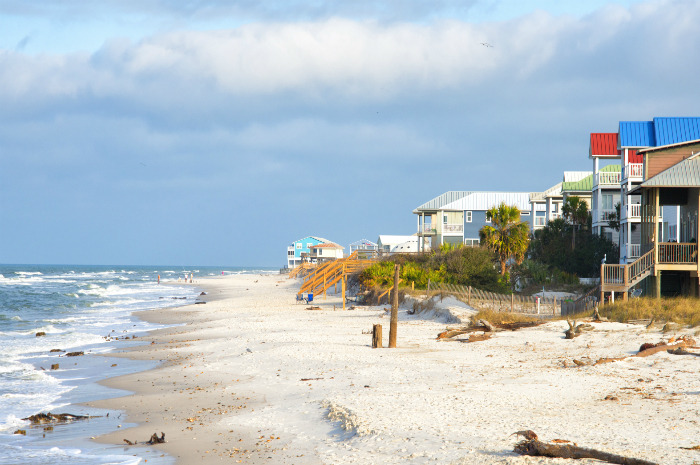 istock
Seafood lovers will love it. Drive from town to town and indulge in some of the best fish you will ever taste. Enjoy the time between meals and surf, kayak, snorkel or just relax on the beach. As the Cajun French say, "Laissez les bons temps rouler"—let the good times roll. There is a lot more to do in NOLA than drinking and eating. Also, be sure you don't make these common tourist mistakes.
Cascade Loop, Washington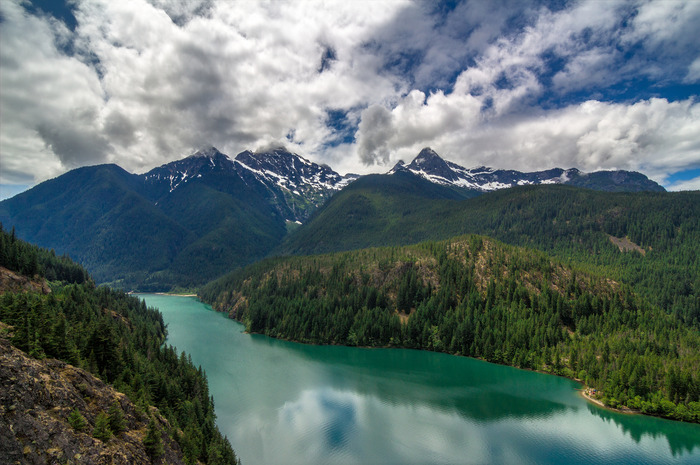 Dreamstime
The Cascade Loop is a 400-mile driving tour through the Cascades. Make sure you take your time along the 127-mile North Cascades Highway, the northernmost route across the Cascade Mountain Range in Washington. The picturesque road offers drivers and passengers a wide display of gorgeous panoramas.
Amish Country Byway, Ohio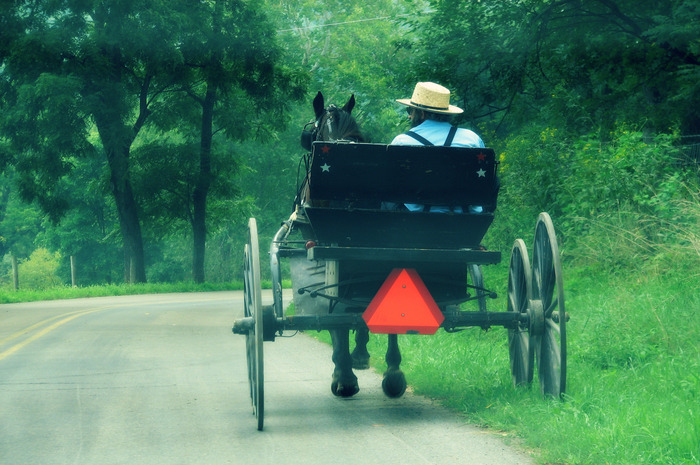 Dreamstime
This is a laid-back drive to back in time. The 160-mile Amish Country Byway boasts views of natural panoramas along twisting curves and rolling hills. Drive there for some fine Amish cooking, as well as historic sites featuring the history of Amish and German people.
Skyline Drive, Virginia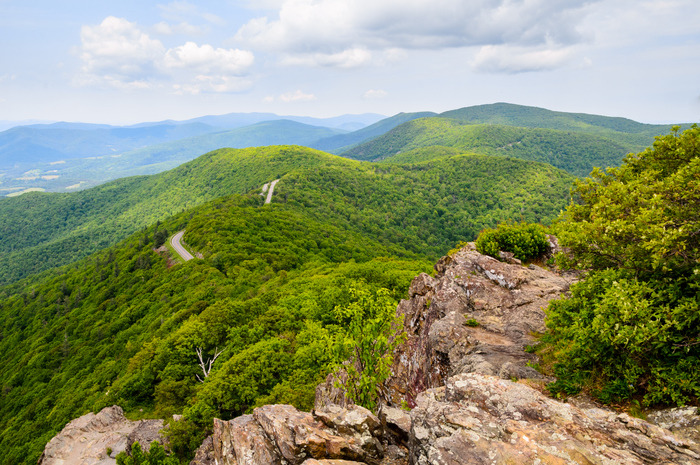 istock
This is one of the best road trips you can go on in the U.S. There are many picnic areas along the route. Many prefer the Elkwallow and South River because of the opportunities to "meet" raptors and many animals. The drive is also a great adventure destination for hiking, biking and leaf peeping.
Grand Canyon, Arizona, to Moab, Utah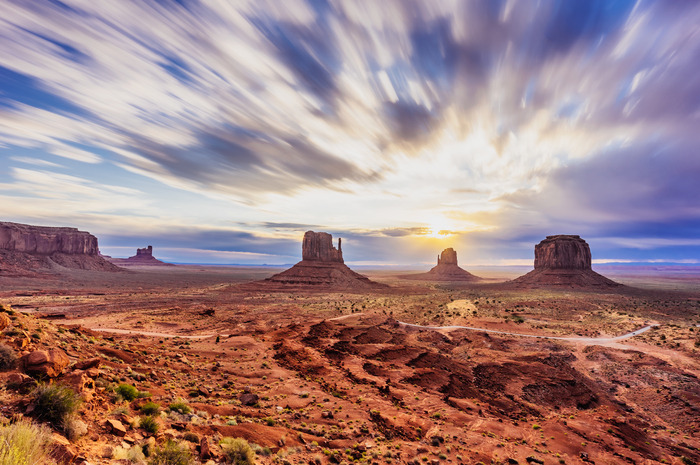 istock
This is a must-take road trip if you want to visit national parks – Zion, Grand Canyon, Bryce, Canyonlands, Arches, and Capitol Reef. You'll get to see six of them along this epic 862-mile adventure through the best canyons in the Southwest. Skip the South Rim and drive straight to the less crowded North Rim. Consider camping along the way for an incredible night under the stars.
Going to the Sun Road, Montana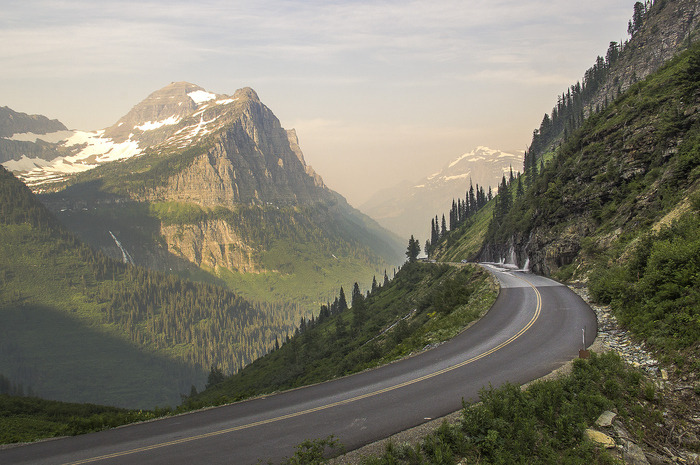 istock
This iconic 50-mile trip doesn't have a single mile without a scenic view. The road cuts the Glacier National Park in half and it's a National Historic Landmark. You will see forests, lakes, deep ravines, and a variety of wildlife in one trip.
Scenic Byway 12, Utah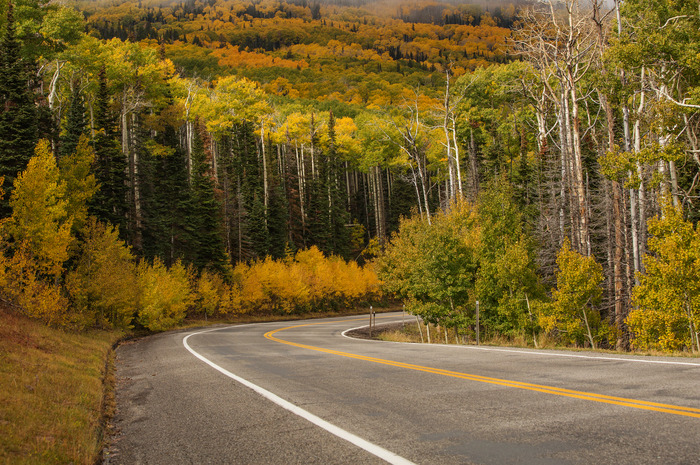 Dreamstime
The Highway 61 Blues Trail, Mississippi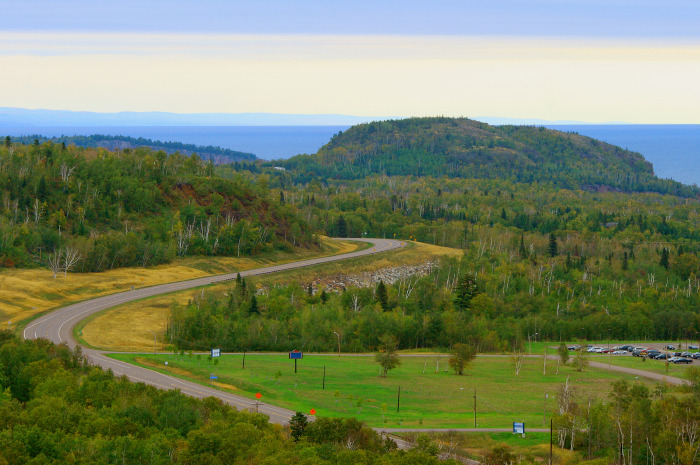 Shutterstock
This one is for music lovers. U. S. Highway 61 is famously known as the "blues highway" and it ranks up there with Route 66 as one of the most iconic roads in American music lore. Dozens of blues artists have recorded songs about Highway 61. The original route, now called Old Highway 61, was just west of here, according to Mississippi Blues Trail.
Acadia All-American Road, Maine
The drive is not very long – just about 40 miles – but every minute spent on it is worth it. Along the way you'll get to see, explore and marvel breathtaking beaches, green foliage, hiking trails, incredible swimming holes, islands, ponds, lakes and rivers, mountain and ocean views, and wildlife. Bonus: The byway follows Route 3 into Bar Harbor.
Route 66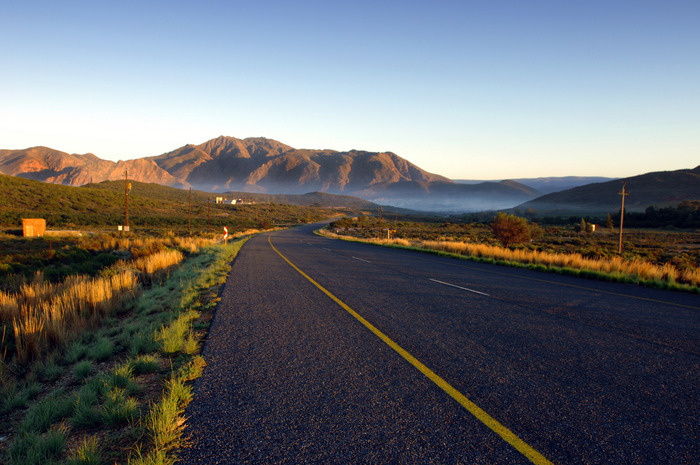 iStock
Any time of the year is the right time to hit the road along the iconic Route 66. Traveling with a car along the legendary 2,400 miles from Chicago to Santa Monica – or at least part of it – is one of the craziest adventures you can do. The historic Route 66 has been featured in just about everything – TV, music, movies. You'll see stunning panoramas, charming towns, rocky cliffs, and beautiful deserts and parks.