Adventurous Tropical Vacations For People Who Hate Winter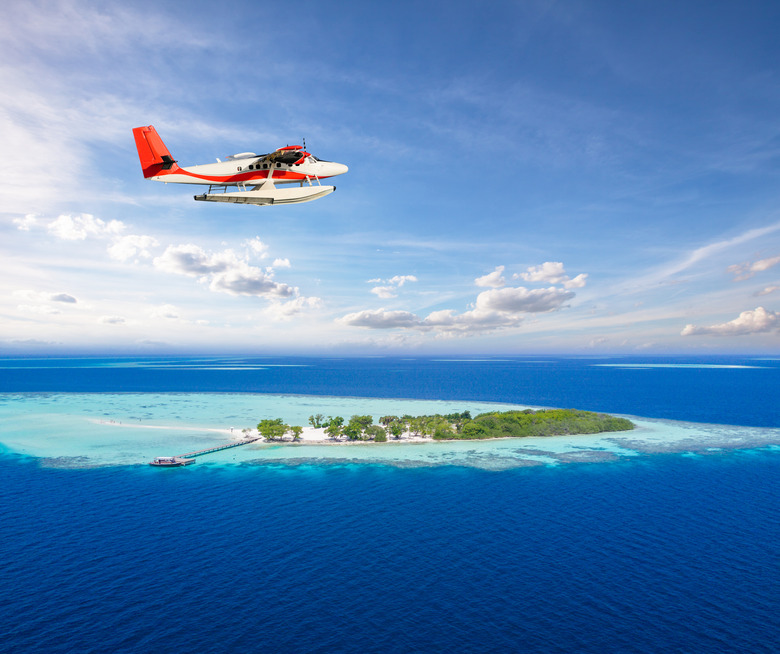 Dreamstime
Aruba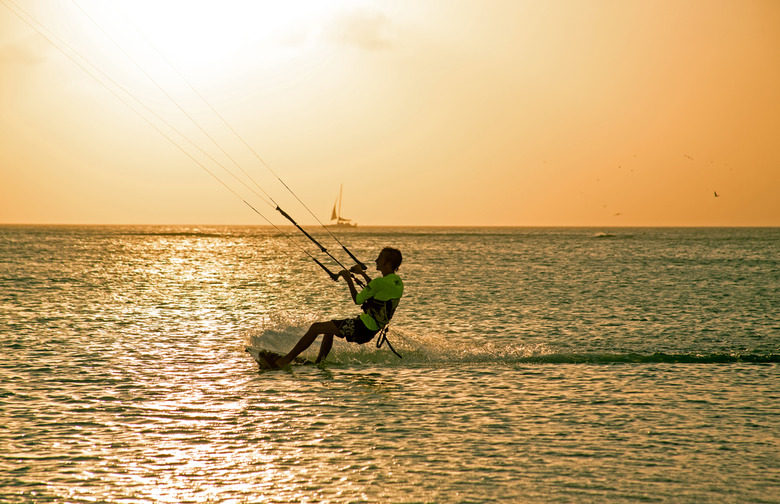 Dreamstime
North Americans fleeing winter make Aruba the most touristed island in the southern Caribbean, Lonely Planet reports. It's no mystery as to why. There are glorious white-sand beaches, all-inclusive resorts, kite-surfing, scuba diving and snorkeling. The island sits well outside the hurricane belt, and January to March features pleasant weather.
Belize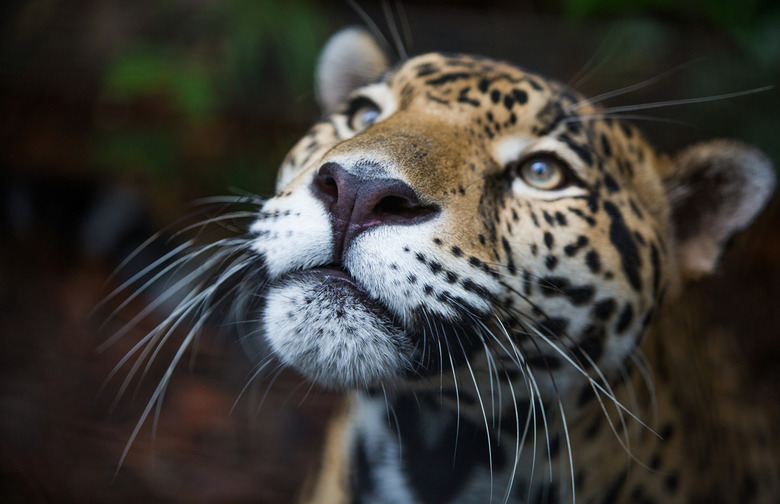 Dreamstime
The Central American nation of Belize is compact, occupying about 9,000 square miles, U.S. News and World Report notes. But don't let its size discourage you. Swimmers, snorkelers and scuba divers will discover gorgeous spots along the barrier reef, and wildlife seekers will marvel at Belize's magnificent jaguars, howler monkeys, parakeets and keel-billed toucans on nature hikes. Adventure seekers also can explore impressive Mayan archeological sites.
Bonaire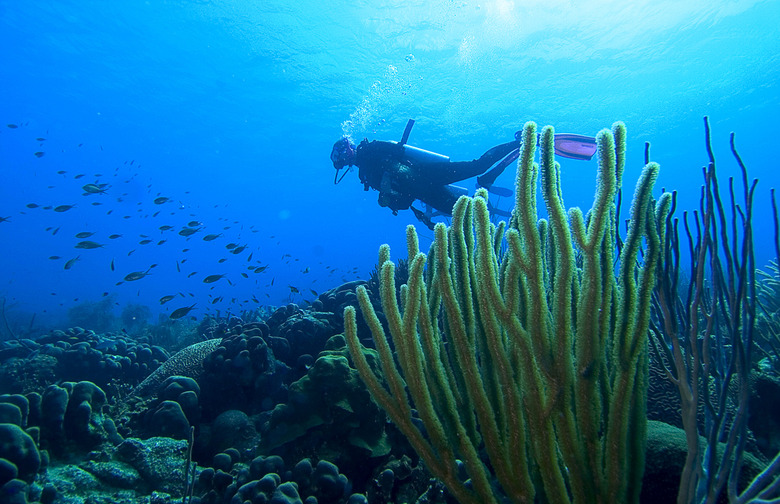 Dreamstime
Google "best places to scuba dive" and Bonaire comes up a lot. The Dutch Caribbean island has  captivated divers for decades. With 86 marked dive sites, more than 469 species of fish including seahorses, peacock flounders, blue parrotfish, ocean triggerfish and plenty of soft and stony coral, diving in Bonaire is always a treat, Forbes reports.
Bora Bora, French Polynesia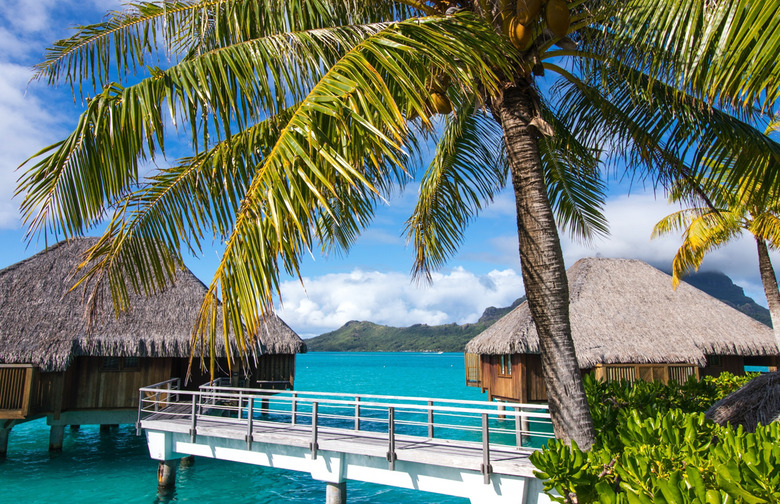 Dreamstime
Who wouldn't want to jump from their lovely thatched-roof hut directly into the azure waters of the Pacific Ocean? Beautiful Bora Bora is one of the more than 100 islands in the South Pacific making up French Polynesia. You can mix easy sun-and-sand holidays with action-packed adventures, Lonely Planet says. Diving, snorkeling, lagoon tours, hiking and para-sailing are all part of the fun. What you shouldn't expect, though, is a thriving nightlife. Bora Bora is a quiet island, according to Lonely Planet.
Taveuni, Fiji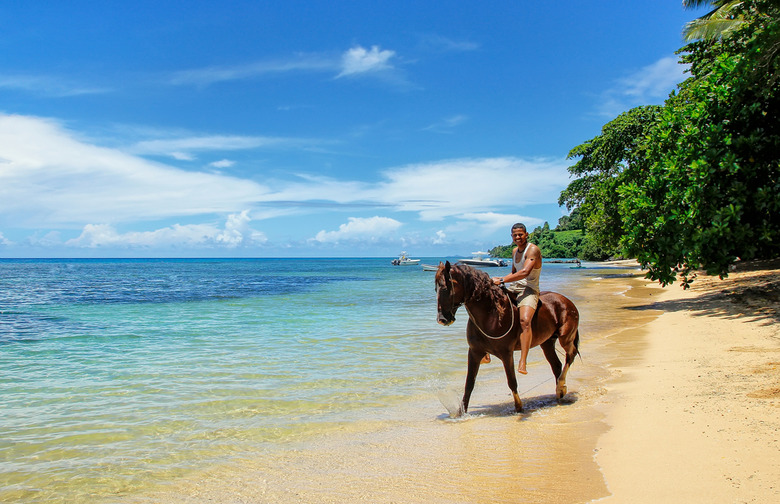 Dreamstime
Located in the heart of the South Pacific, Fiji has 333 tropical islands. You really can't go wrong here, and if you're an adveturer, you may want to seek out Taveuni, the most lush, tropical-flower-laden, waterfall-filled and hiking-friendly island in Fiji, Lonely Planet declares. Most of the forests are protected there and you'll find peaks to ascend and coastlines to wander.
Ko Lanta, Thailand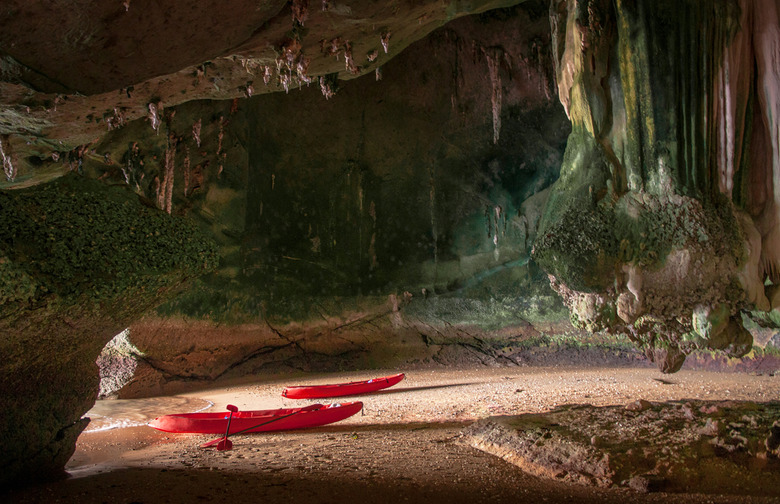 Dreamstime
Ko Lanta, an island district in Krabi Province on Thailand's Andaman coast, is known for its coral-fringed beaches, mangroves, limestone outcroppings and rainforests. Conde Nast Traveler syas you can kick back on the colorful, chilled-out island that hasn't lost its low-key groove. It takes some doing to get there, but it's blessedly free of big hotel names and neon lights. Adventure tourists can go kayaking and canoeing and explore the fascinating caves.
Madagascar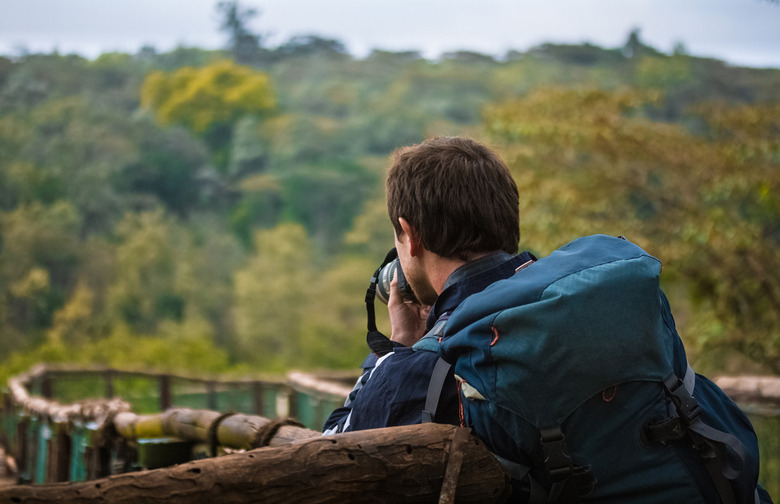 Dreamstime
This huge island nation off the southeast coast of Africa is home to thousands of animal species, such as lemurs that are found nowhere else, plus rainforests, beaches and reefs. With such an alluring shoreline, it's easy to forget that about 70 percent of Madagascar's land surface sits well above sea level, Lonely Planet notes. There are superb mountains, extinct volcanoes and dramatic peaks for the hiking enthusiast.
Maldives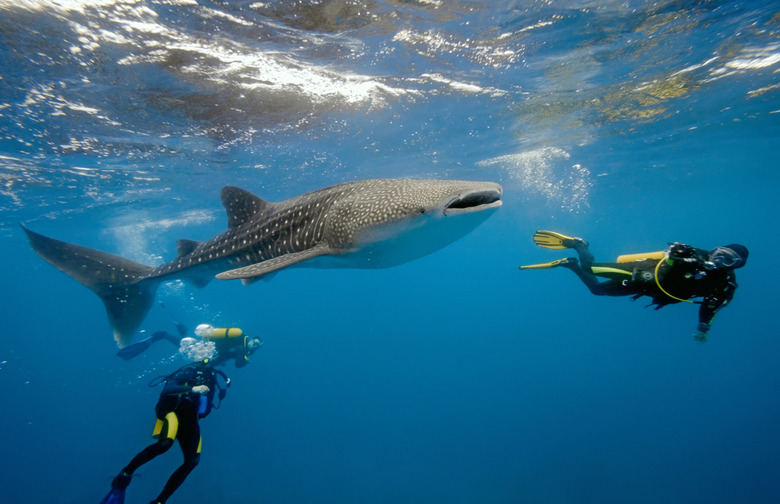 Dreamstime
This  tropical nation in the Indian Ocean is composed of 26 ring-shaped atolls, which are made up of more than 1,000 coral islands. It's known for its beaches, blue lagoons and extensive reefs, making scuba diving and snorkeling very popular here. The best weather there is from November to April, and the temperature rarely falls below 77 degrees.
Maui, Hawaii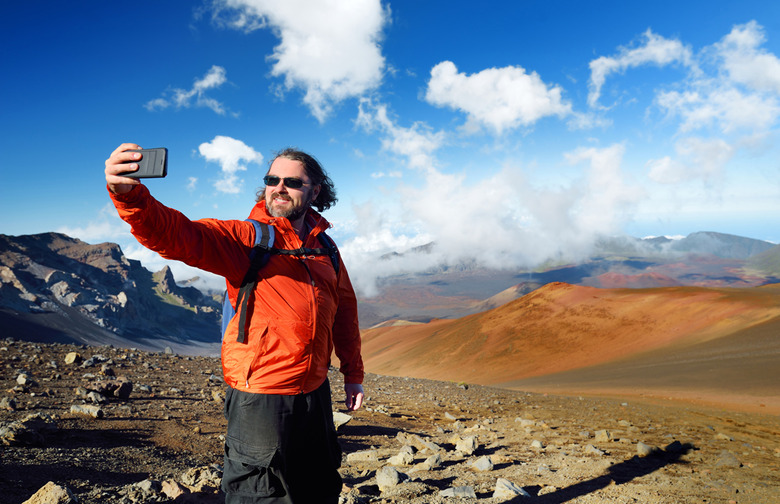 Dreamstime
Part of the Hawaiian archipelago, Maui features sprawling Haleakala National Park, which  encompasses the island's highest peak, volcanic Haleakala. There also are pools and waterfalls of Ohe'o Gulch, accessed via scenic, winding Hana Highway. The island's 30 miles of beaches include golden-crescent Kapalua, sheltered from strong currents by lava-rock promontories.
Micronesia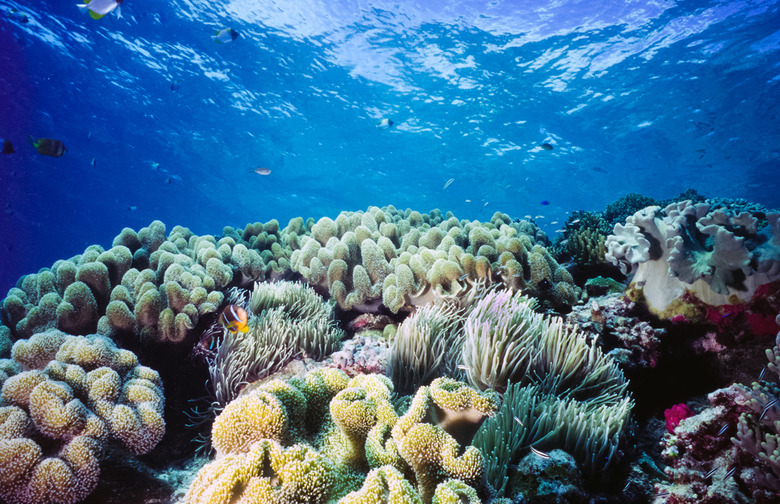 Dreamstime
Choices abound here, and picking just one island seems unfair. The Federated States of Micronesia is spread across the western Pacific Ocean and is made up of more than 600 islands. More than 2,000 nautical miles separate the most distant islands of Micronesia. Tropical jungles, spectacular coral reefs and peaceful lagoons can be found on the islands, and the adventure traveler will be lured by the palm-shaded beaches, wreck-filled dives, ancient ruins, sunken basalt temples and burial vaults that extend out of a lagoon on Pohnpei.
Palawan, Philippines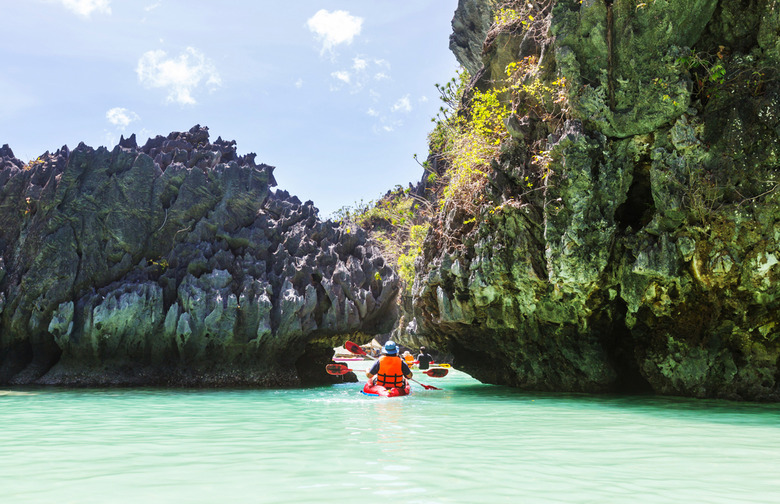 Dreamstime
Not everyone thinks of the Philippines when planning a tropical vacation, and that's a pity.  Palawan, in particular, offers wonderful hiking, diving, beaches and loads of natural beauty.  There's also a park featuring a stunning limestone karst landscape with an underground river. Palawan is a somewhat hidden piece of paradise that, nonetheless, has been named the best island in the world two years in a row by Travel + Leisure.
Seychelles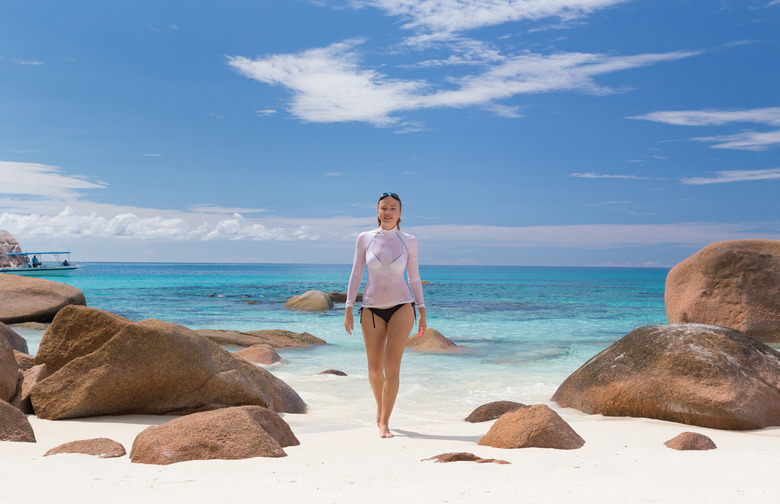 Dreamstime
Prince William and Duchess Kate honeymooned in the Seychelles, and it's easy to see why. The lovely archipelago of 115 islands in the Indian Ocean off East Africa is home to numerous beaches, coral reefs and nature reserves, as well as rare animals such as giant Aldabra tortoises. Because much of the ocean around the Seychelles is protected, motorized water sports are carefully controlled. Several diving centers do operate on the islands, either independently or running out of the luxury hotels for those who want to get active, The Independent reports.
Tahiti, French Polynesia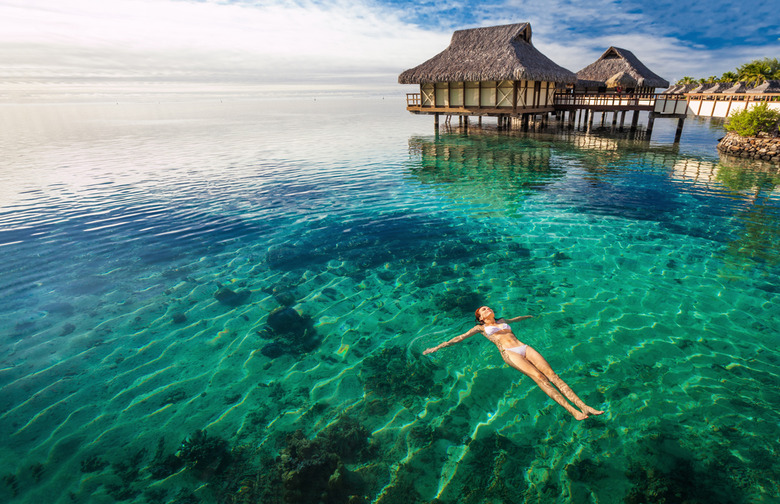 Dreamstime
Immortalized over the years by painters, poets and filmmakers, this island in French Polynesia epitomize the ideal tropical paradise. Tahiti is a delightful getaway with its arresting beauty and popular scuba and surfing spots. Fodor's reports that its assets are its soaring, cloud-swathed mountains, deep valleys, rivers, waterfalls and ancient temple ruins that dot its valleys — all ideal for adventurous explorers.
Vanuatu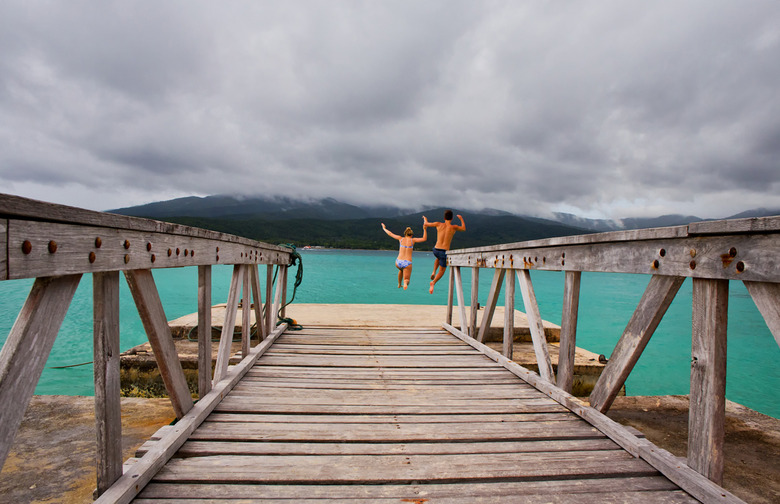 Dreamstime
Vanuatu is a South Pacific Ocean nation made up of roughly 80 islands. It's not on most people's radar, but once you start researching these islands, you'll likely be impressed by their beauty and the fact that they aren't overrun with hordes of tourists. Ancient culture, remote and rugged islands and world-class diving are part of the immense charm of these islands, Lonely Planet says.