Holiday Lights: The Best Drive-Through, Theme Park And Neighborhood Displays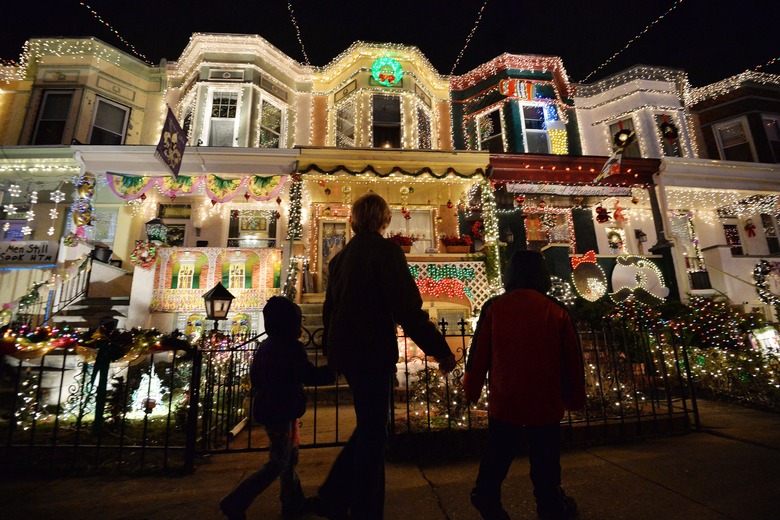 MLADEN ANTONOV/AFP via Getty Images
Seasonal treats, quality time with loved ones and twinkling lights are just a few of the things that help make the holidays the most magical time of the year. And while a simple neighborhood light show can be perfectly charming, some light displays go all out to amaze onlookers.
Holiday light displays are a popular seasonal attraction. Communities come together and families make new memories as streets, theme parks, botanic gardens and more are transformed into magical displays that can be seen on foot, by car or even by boat. Here are some of the most spectacular light displays in the U.S.
Bentleyville Tour of Lights (Duluth, Minnesota)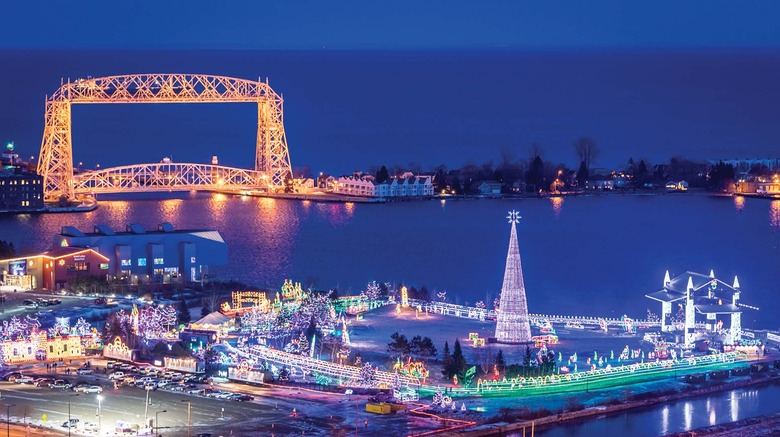 Courtesy of Bentleyville Tour of Lights
For the 2020 season, America's largest free walk-through lighting display has adapted to be a paid drive-through experience. Visitors can enjoy millions of twinkling lights from the comfort of their own vehicle at this beloved attraction in Duluth, Minnesota.
Bellingrath Gardens and Home (Theodore, Alabama)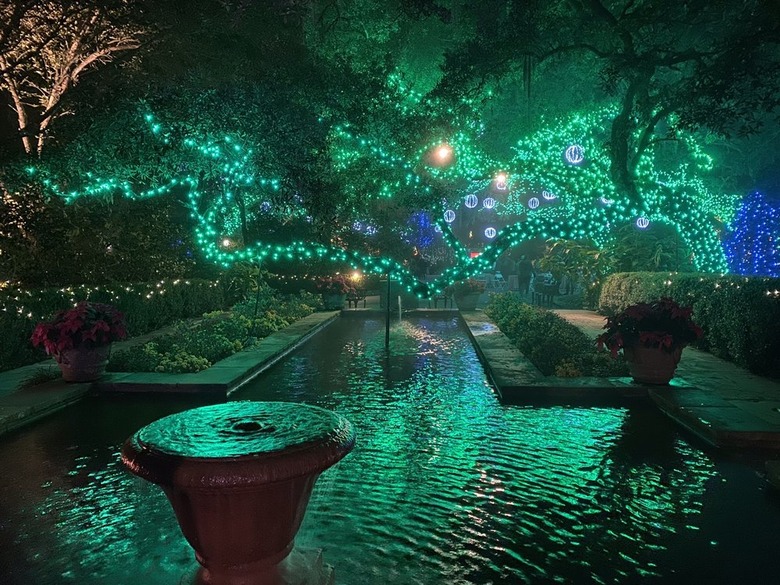 Karen B./Yelp
Every year, Bellingrath Gardens and Home in Theodore, Alabama, hosts its Magic Christmas in Lights event. The 65-acre garden estate is lit up with more than 3 million lights and 15 scenes, which three of the garden's employees work full-time all year to create.
Trail of Lights (Austin, Texas)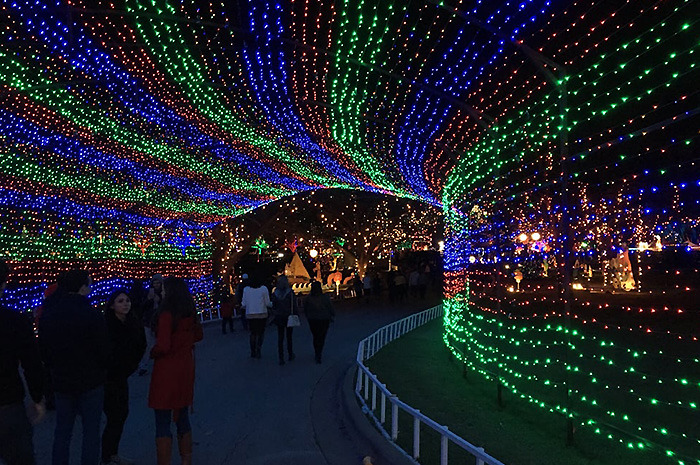 Arcadian B./Yelp
The Trail of Lights in Austin, Texas, has been dazzling residents of the Lone Star State for more than 50 years. This year's new drive-thru event features more than 2 million lights, 90 lighted holiday trees and more than 70 other holiday displays and lighted tunnels.
Busch Gardens (Williamsburg, Virginia)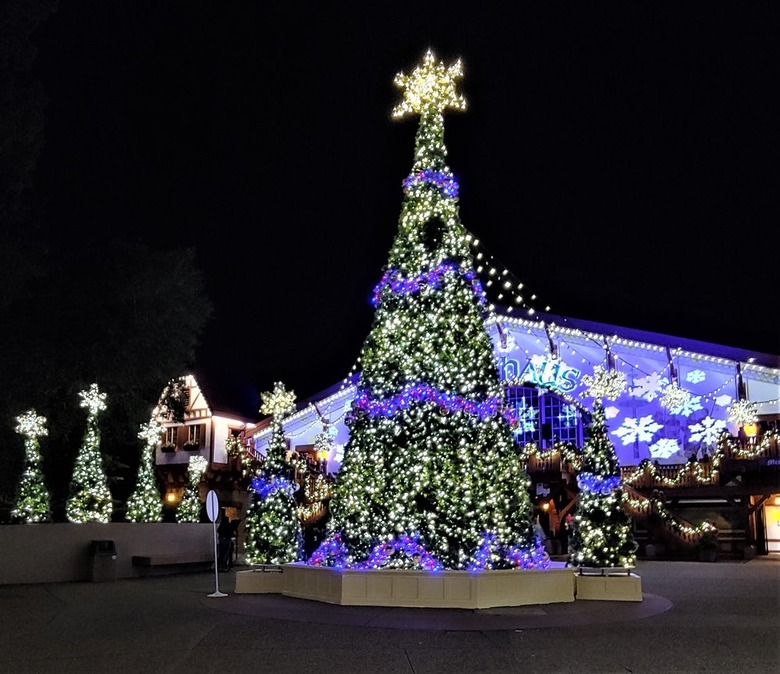 Drew P./Yelp
With more than 10 million lights, Busch Gardens in Williamsburg, Virginia, is home to one of the largest holiday displays in the country. At the park's limited-capacity holiday event, visitors can enjoy Christmas lights, trimmed trees and cheerful holiday decor as well as have a socially distanced meeting with Santa.
The Coeur D'Alene Resort (Coeur D'Alene, Idaho)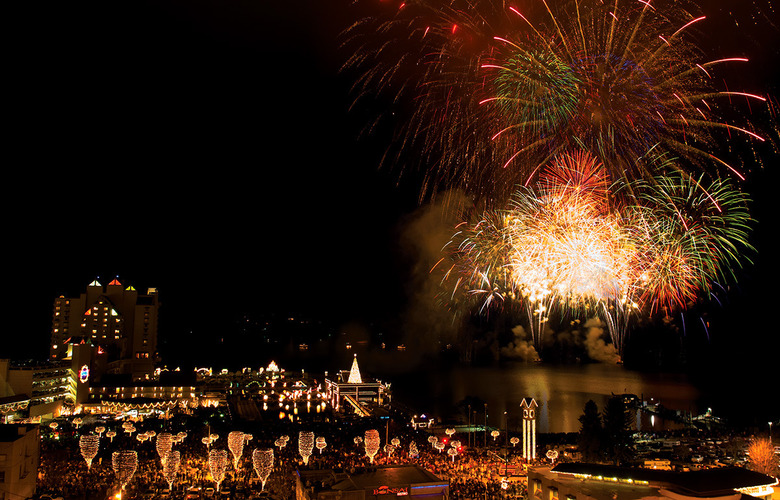 Courtesy of The Coeur D'Alene Resort
With more than 1.5 million lights and America's tallest floating Christmas tree, Idaho's Coeur d'Alene Resort is home to the country's largest holiday light display on water. Visitors take a boat cruise to experience 250 floating scenes, meet Santa and more. This year, the cruise is implementing coronavirus safety precautions including limited capacities, temperature checks and a mask requirement.
Nights of Lights (St. Augustine, Florida)
Crystal O./Yelp
When it comes to decorating for Christmas, the historic gem of St. Augustine doesn't disappoint. The city's historic district is hosting its annual Nights of Lights event from Nov. 14 through Jan. 31, 2021. The free display includes millions of bright, white lights spread across 20 blocks as well as the Bridge of Lions.
Dyker Heights (Brooklyn, New York)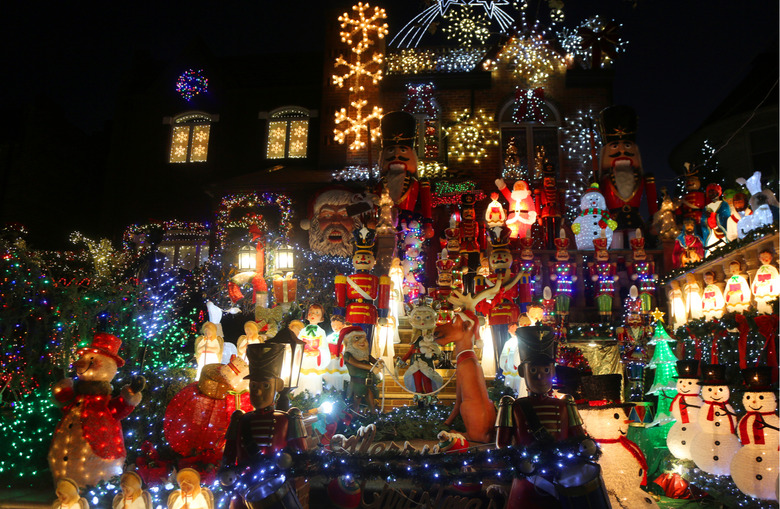 Leonard Zhukovsky/Shutterstock
While the Big Apple is famous for its window displays, Christmas markets and Rockefeller Center tree, the Dyker Heights neighborhood of Brooklyn, New York, is the place to see spectacular lights. Though not an official event, the extravagant lights and decorations attract locals and tourists alike. This year, tour buses will not be permitted and police officers will be present to help ensure people are social distancing while walking or driving through.
Callaway Resort & Gardens (Pine Mountain, Georgia)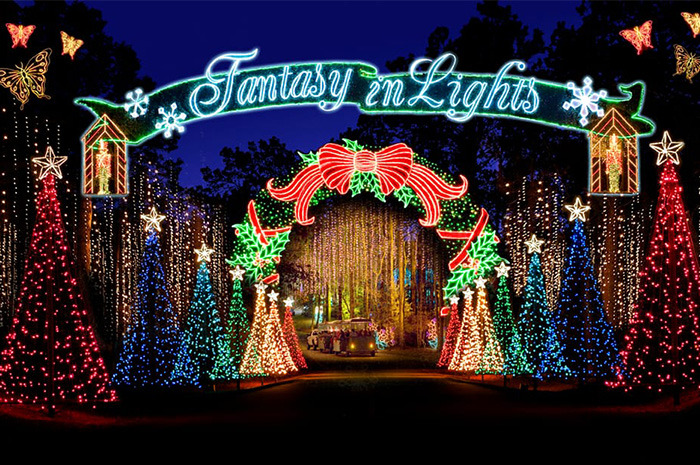 Fantasy In Lights/Yelp
Located in Pine Mountain, Georgia, Callaway Resort & Gardens hosts its annual Fantasy in Lights holiday lights show. Visitors can enjoy an illuminated forest, the tallest Christmas tree in the South and more from an open-air trolley or their own vehicle.
Brookgreen Gardens (Murrells Inlet, South Carolina)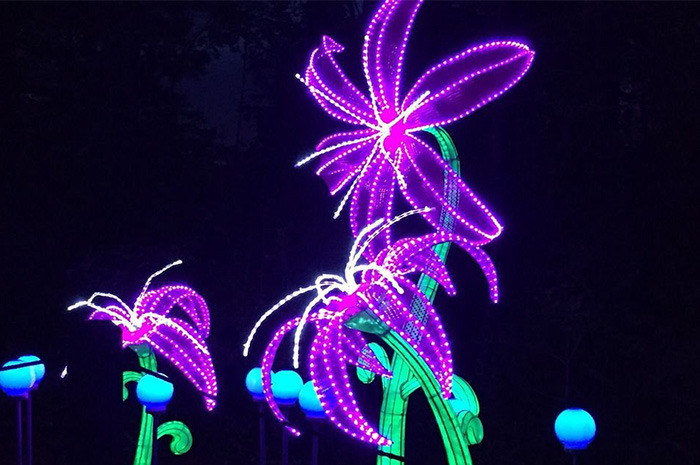 Dani N./Yelp
Walk the paths of this unique display at Brookgreen Gardens in Murrells Inlet, South Carolina. Rather than your standard string lights, this display is aglow with more than 2,800 hand-lit candles accompanied by the sounds of holiday songs, carolers and even strolling bagpipers. To ensure social distancing, the event will have dramatically reduced capacity.
Glittering Lights (Las Vegas, Nevada)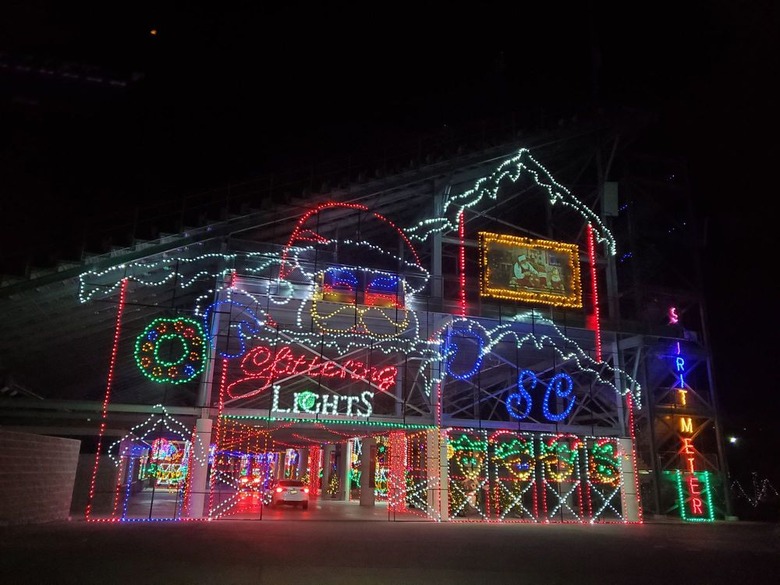 Regina L./Yelp
Las Vegas is famous for the dazzling lights of the Strip, but it also shines during the holiday season with the state's largest drive-thru display. Located at Las Vegas Motor Speedway, Glittering Lights includes millions of lights along a 2.5-mile course. This year, visitors can also grab a socially distanced photo with Santa.
Shadrack's Christmas Wonderland (Sevierville, Tennessee)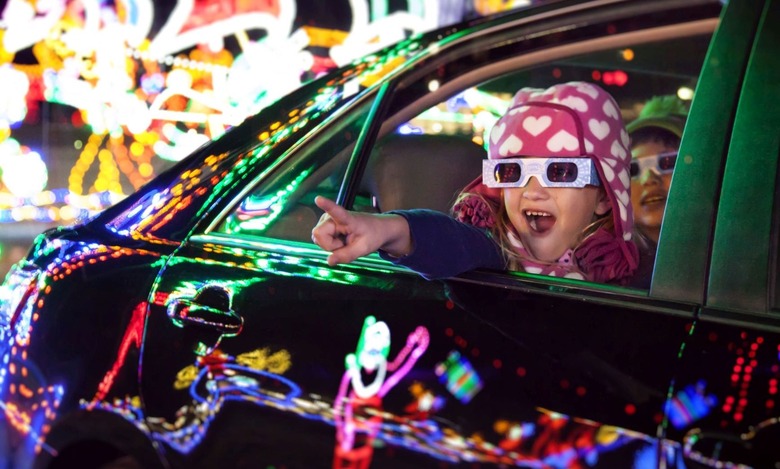 Courtesy of Shadrack's Christmas Wonderland
Originally starting in Tennessee, Shadrack's Christmas Wonderland has expanded to multiple locations in different states. The main location in Sevierville, Tennessee, features a drive-thru experience with custom-built light displays that are synchronized with festive holiday music on your radio.
The Legendary Lights of Clifton Mill (Clifton Mill, Ohio)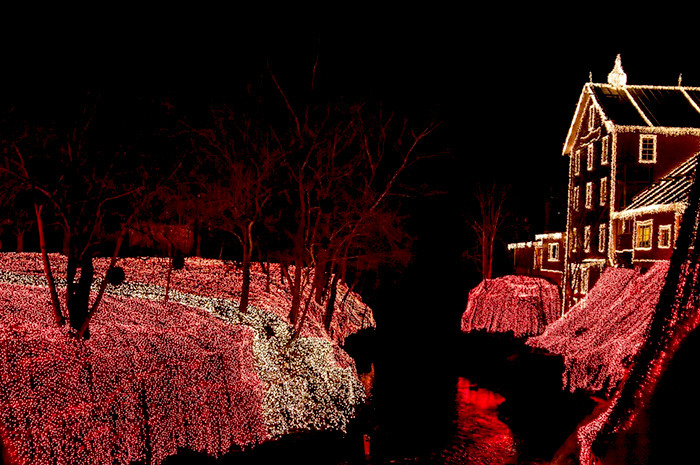 Ivet V./Yelp
More than 4 million lights are put up over the course of three months to create the Legendary Lights of Historic Clifton Mill in Ohio. Sparkling lights cover the gorge, riverbank, bridge, building and nearby trees and also create a 100-foot "waterfall" of lights. There's also a synchronized light show alongside the covered bridge. Safety protocols this year include limited capacity and mandatory masks.
Circle of Lights (Indianapolis, Indiana)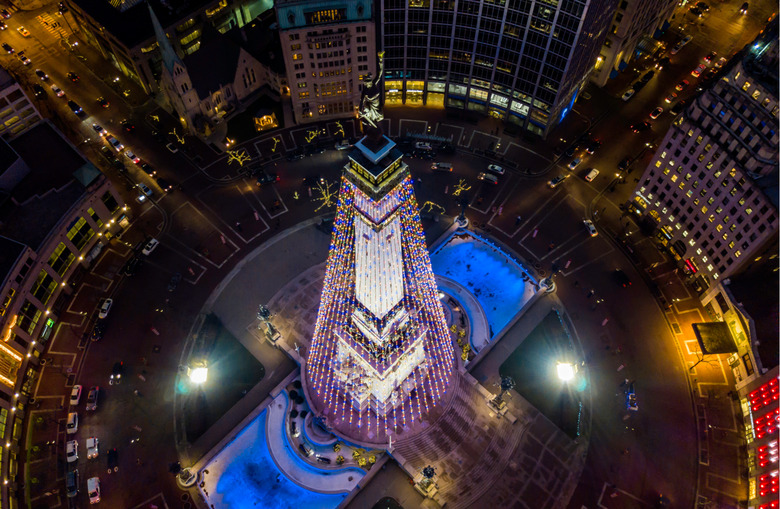 TheMann00/Shutterstock
More than 100,000 people typically gather on Monument Circle the Friday after Thanksgiving to participate in the Circle of Lights lighting event. Although the ceremony was turned into a special made-for-TV only event this year, visitors can still see 4,784 LED colored lights strung from the Soldiers & Sailors Monument, oversized whimsical decorations and a special nightly Shining A Light holiday presentation.
Coastal Maine Botanical Gardens (Boothbay, Maine)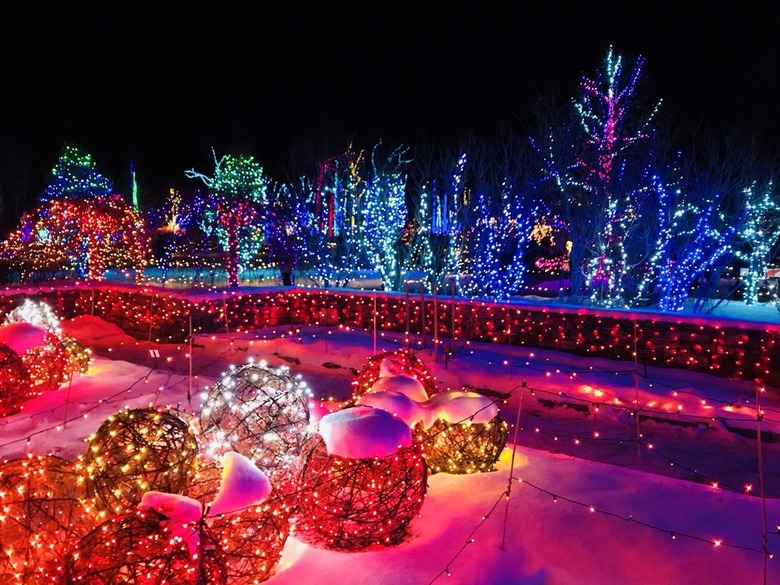 Lauren T./Yelp
Visit the Coastal Maine Botanical Gardens to experience the largest light display in Maine: Gardens Aglow. A driving tour this year due to the coronavirus pandemic, the official display includes more than 650,000 lights. There is also a Community Lighting Contest in which visitors can drive past 50 dazzling home displays and vote for their favorite.
Tacky Lights Tour (Richmond, Virginia)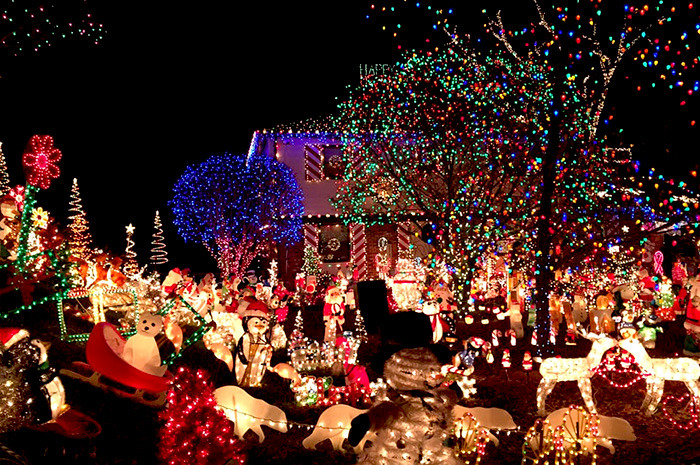 Sara E./Yelp
The famed Tacky Lights Tour leads spectators to different elaborate holiday displays at homes in and around Richmond, Virginia. The official Tacky Lights List is compiled by the Richmond Times-Dispatch, and while some homeowners are choosing not to decorate this year, others are still putting up their fantastical displays with thousands of lights, homemade characters and signs promoting social distancing.
The Lights of Christmas (Stanwood, Washington)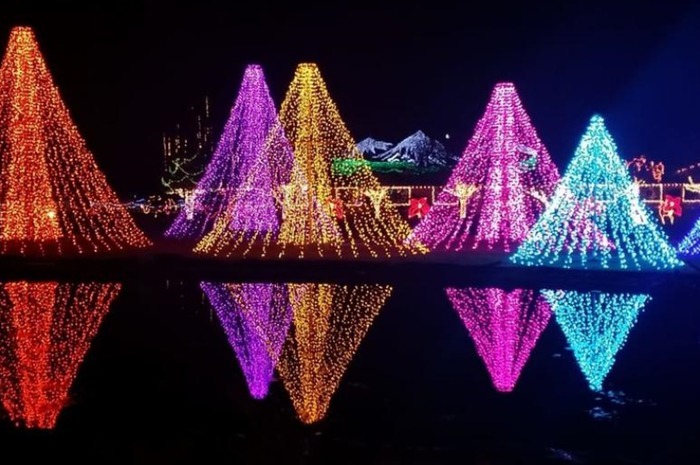 Sheila H./Yelp
Stanwood is home to the largest Christmas festival in the Pacific Northwest, The Lights of Christmas. This year's drive-thru display features more than 1 million lights, costumed characters and a mailbox to drop off letters to Santa.
Oglebay's Festival of Lights (Wheeling, West Virginia)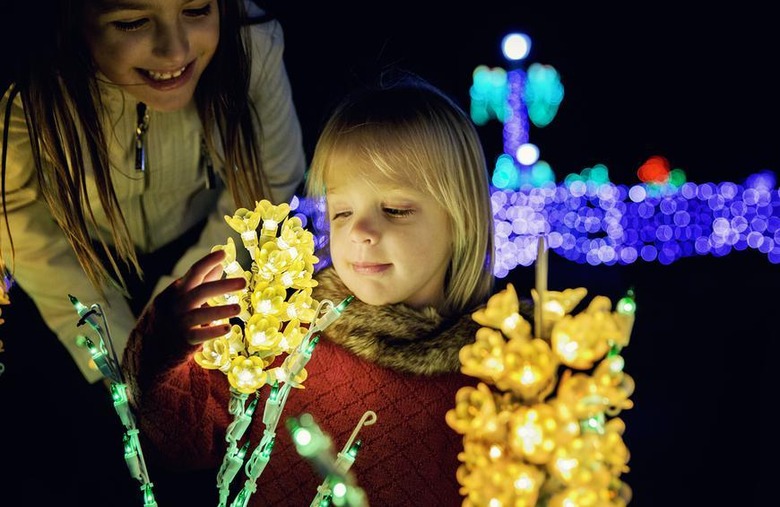 Courtesy of Oglebay Resort & Conference Center
Oglebay is a resort in Wheeling, West Virginia, that is home to one of the best Yuletide displays in the country. Its Winter Festival of Lights is a 6-mile drive covering 300 acres with 90 illuminated installations made from more than 1 million lights.
The Riverside Festival of Lights (Riverside, California)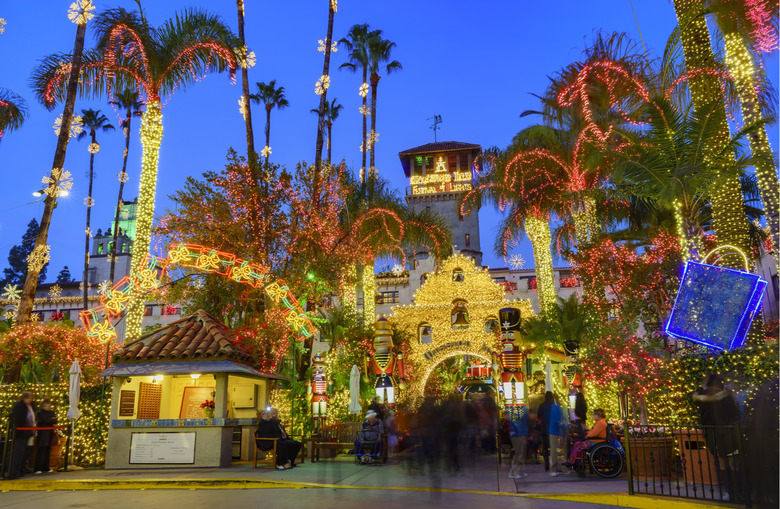 Kit Leong/Shutterstock
This year's festivities at the Riverside Festival of Lights will be limited to socially distanced light displays and decor, including a life-size gingerbread house and a live 19-foot Christmas tree in the lobby of the Mission Inn Hotel & Spa. Outside, there are holiday-themed light displays, trees, a sleigh and more.
Morton Arboretum (Lisle, Illinois)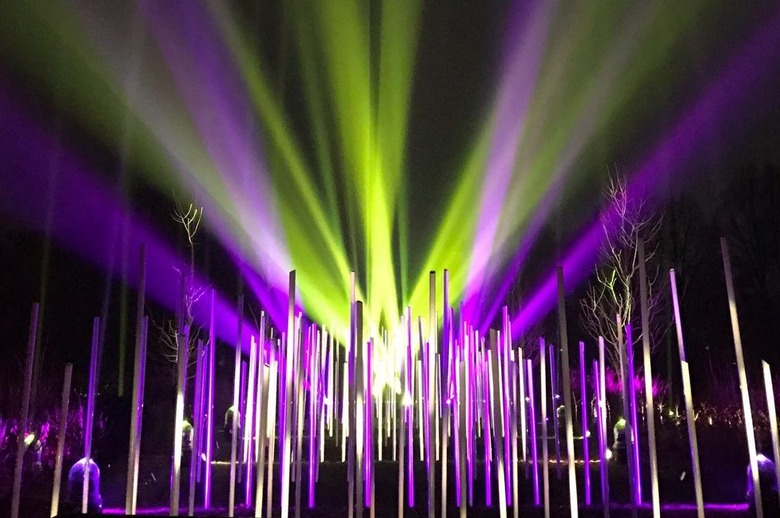 Teanna T./Yelp
By day, Morton Arboretum is a peaceful, 1,700-acre haven for towering trees, but at night during the holiday season, its landscapes become a backdrop for a display of color, light and music called Illumination. For 2020, the display has been altered to be a drive-thru experience.
Denver Botanic Gardens (Denver, Colorado)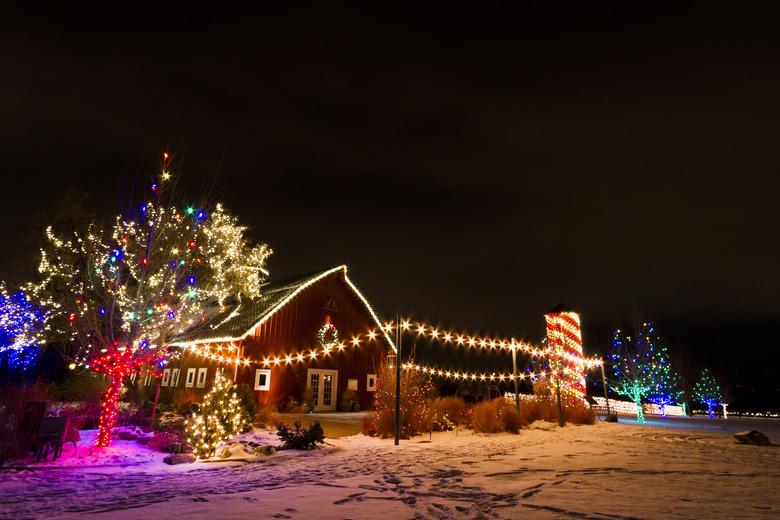 arinahabich/iStock/Getty Images Plus
For more than three decades, Colorado's Denver Botanic Gardens has hosted Blossoms of Light, a dazzling light display that gets redesigned every year with new aspects and attractions. There is also a sister display with a country twist called the Trail of Lights at Chatfield Farms in Littleton, Colorado.
Miracle on 34th Street (Baltimore, Maryland)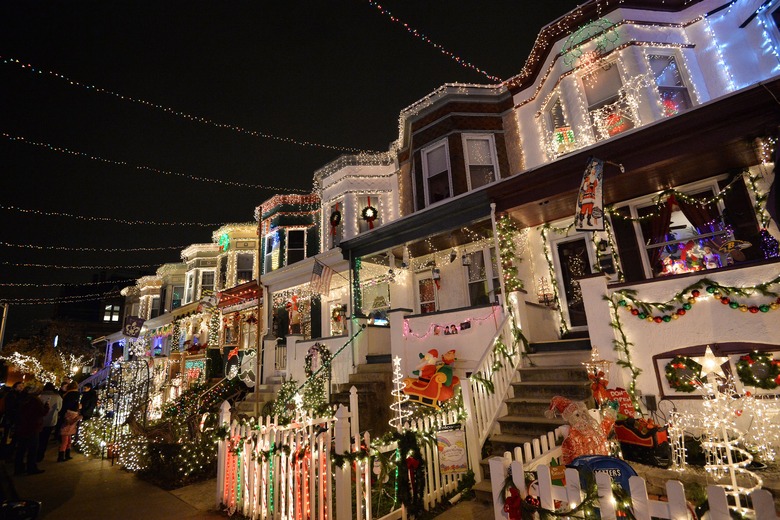 MLADEN ANTONOV/AFP via Getty Images
The Hampden neighborhood of Baltimore earned its nickname after two married Christmas lovers living on 34th Street took inspiration for the Christmas movie "Miracle on 34th Street" to go all out for the holidays. The street is known for its unique decor, including a neon crab sign and a hubcap Christmas tree. Masks and social distancing are recommended for visitors this year.
Christmas Tree Lane (Altadena, California)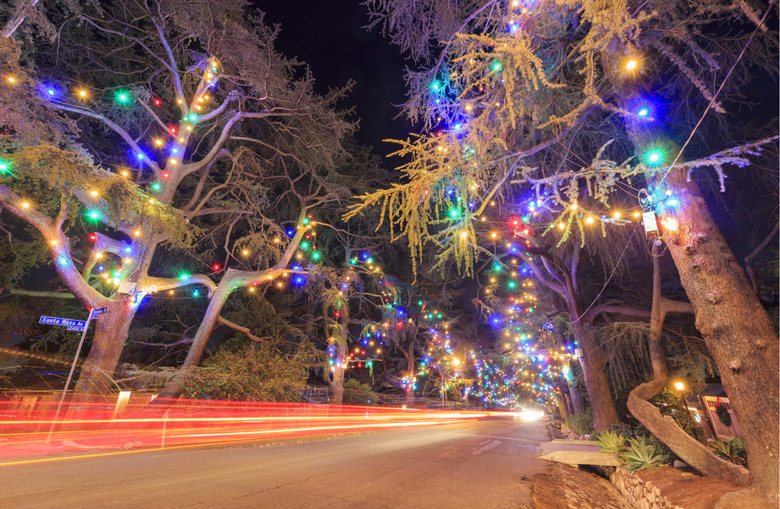 Kit Leong/Shutterstock
Christmas Tree Lane in Altadena, California, claims to be the oldest large-scale Christmas lights display in the world, going up annually since 1920. It was officially named a California State Landmark and listed in the National Register of Historic Places. Today, the volunteer-run event prepares year-round for its magical display draped among grand deodar cedar trees.
Lights Under Louisville (Louisville, Kentucky)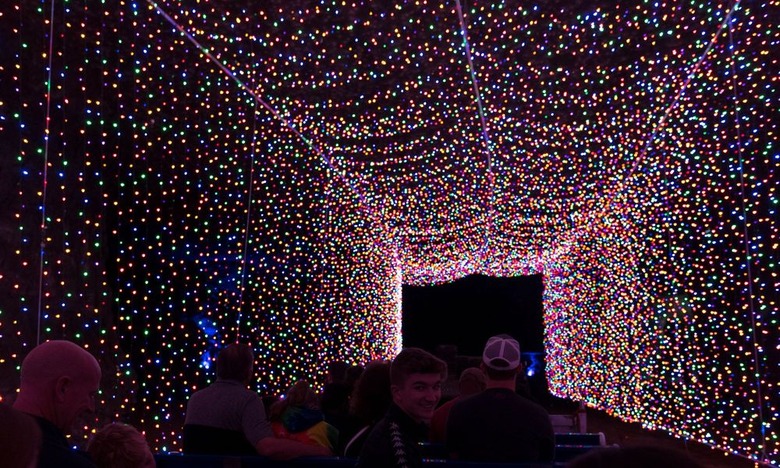 Anthony N./Yelp
During the holiday season, the Louisville Mega Cavern turns into the world's only underground holiday light show. The 30-minute drive-thru experience features 850 lit-up characters made up of more than 3 million lights.
Silver Dollar City (Branson, Missouri)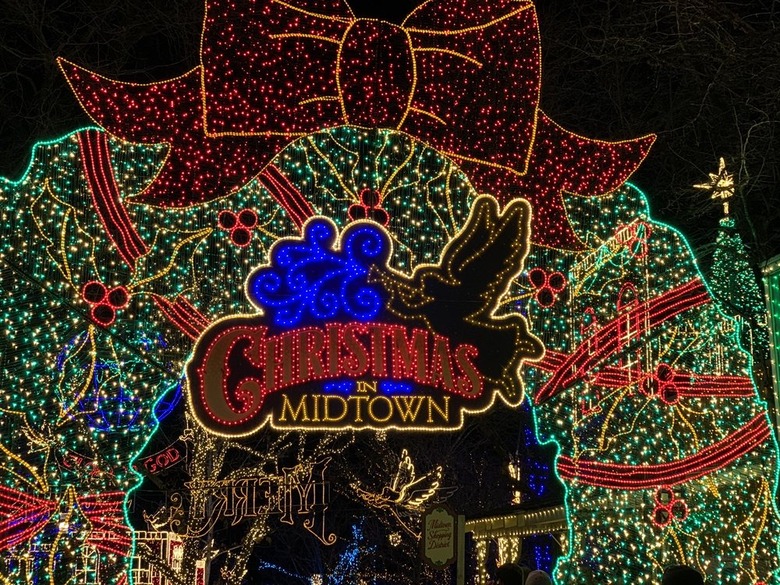 James M./Yelp
The Old Time Christmas festivities at theme park Silver Dollar City in Branson, Missouri, include more than 6.5 million lights, 1,000 decorated trees and more than 30 live holiday shows daily on outdoor stages. While the park is limiting attendance to adhere to social distancing standards, entertainment such as Rudolph's Holly Jolly Christmas Light Parade and meeting Santa are still set to take place.
Bright Nights at Forest Park (Springfield, Massachusetts)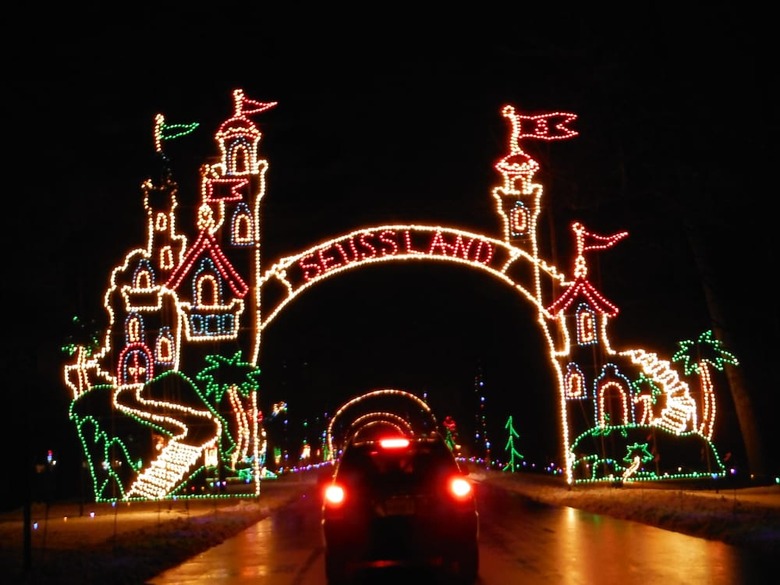 Dan R./Yelp
Bright Nights at Forest Park in Springfield, Massachusetts, is a 3-mile route with more than 675,000 lights. This year, Bright Nights will have COVID-19 safety protocols in place and will only be a drive-thru experience.
Kauai's Festival of Lights (Lihue, Hawaii)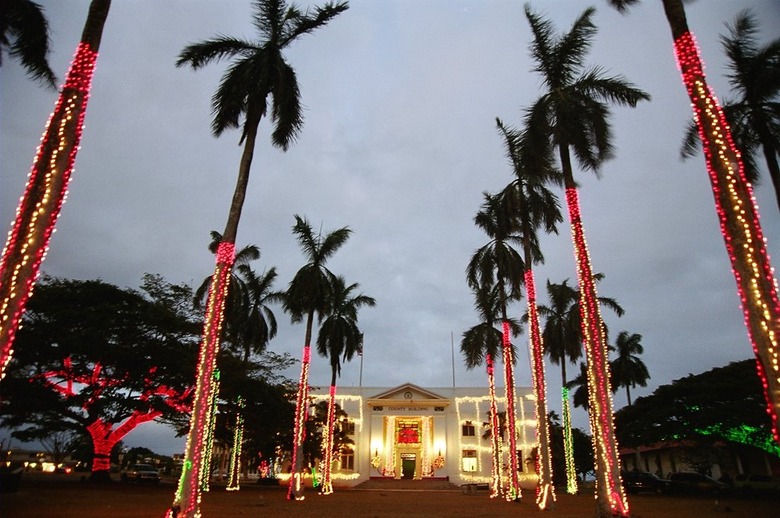 Kauai O./Yelp
The Historic County Building in Lihue, Kauai, will be aglow and free to visit for the Kauai Festival of Lights from Thanksgiving to New Year's Day this year. The interior component of the annual celebration, which includes dozens of decorated trees that celebrate Hawaiian culture, will be virtual this year.
Rock City Gardens (Lookout Mountain, Georgia)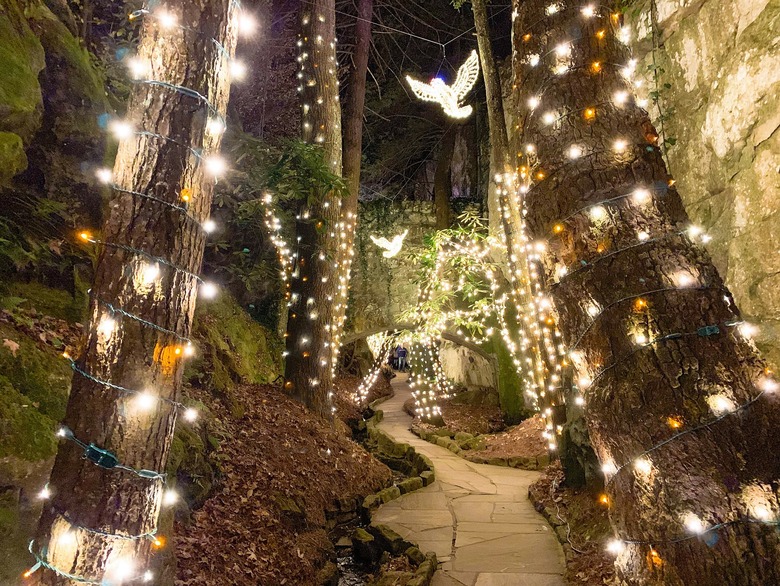 Courtesy of Rock City Gardens
Rock City Gardens' Enchanted Garden of Lights show has more than a million LED lights that create magical holiday scenes, including the colorful northern lights, a musical forest, a 40-foot-long tunnel and more. This year, safety precautions include timed entry and mandatory masks when moving through inside areas and shops or outside when a distance of 6 feet is not possible.
Newport Beach Christmas Boat Parade (Newport Beach, California)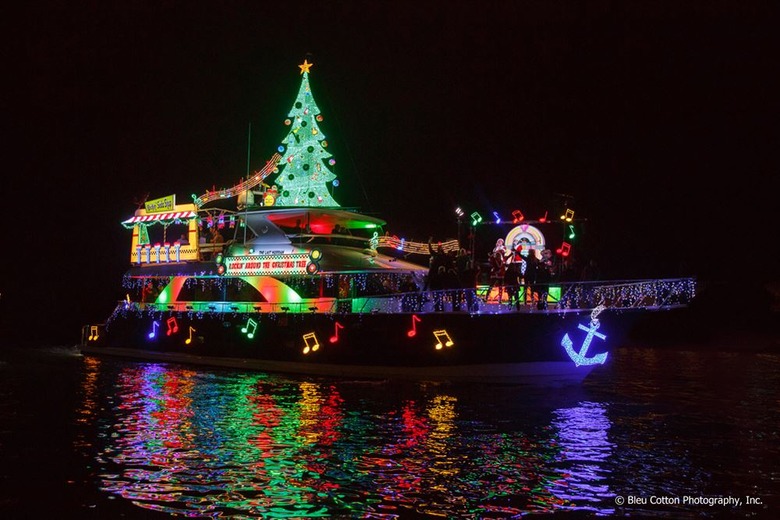 Courtesy of Visit Newport Beach
The Newport Beach Christmas Boat Parade is a unique Southern California tradition in which elaborately decorated ships of all shapes and sizes light up the water for five straight nights. This year, the parade portion of festivities has been canceled, but the Ring of Lights waterfront decorating competition means there will still be dazzling displays to see.
Peacock Lane (Portland, Oregon)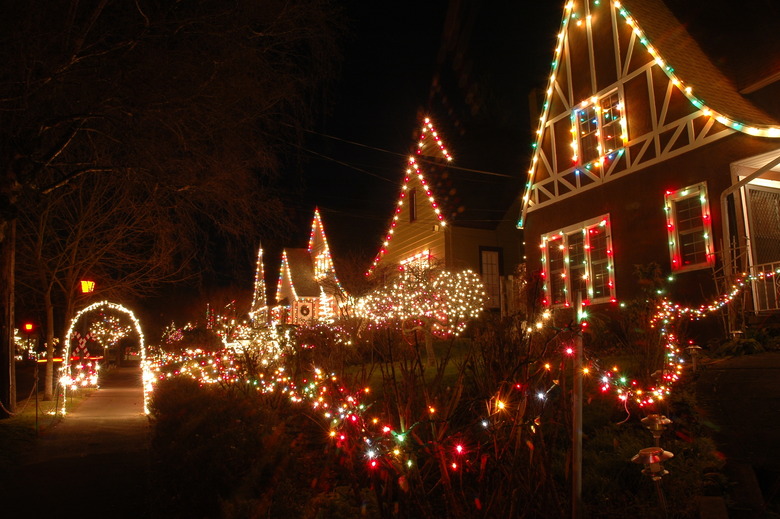 TECK SIONG ONG/Shutterstock
Peacock Lane is a neighborhood in southeast Portland that has been attracting visitors for decades with its charming displays. It has even earned the nickname "Portland's Christmas Street." Unfortunately, organizers have canceled this Oregon holiday tradition for 2020 due to health and safety concerns.
River of Lights (Albuquerque, New Mexico)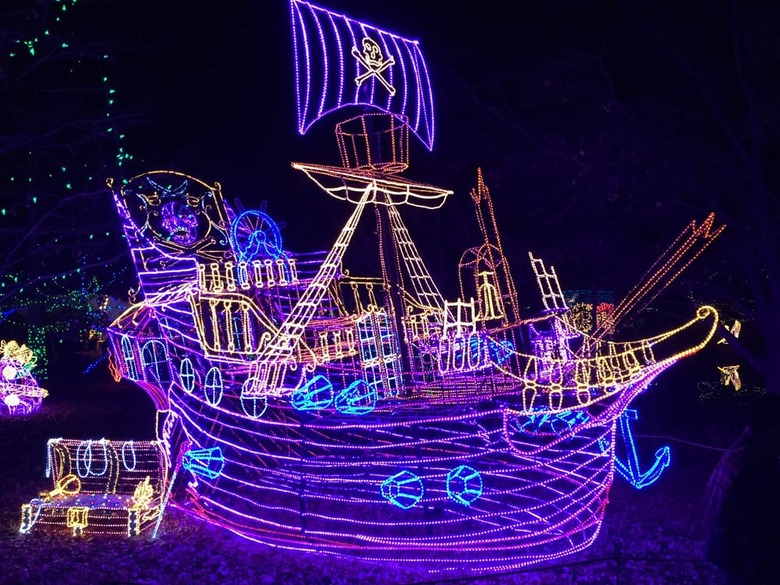 Stephanie A./Yelp