Best Exercises To Get Ready For The Ski Season Now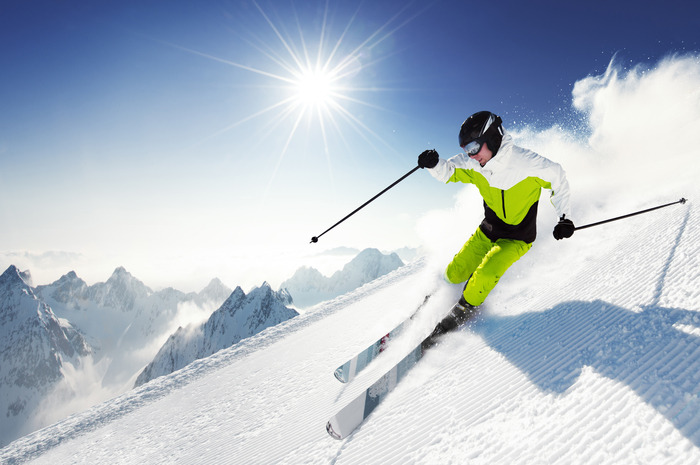 Shutterstock
If you plan the hit the slopes by December, you should start physically getting ready by October, says Kevin Moody, a retired physical trainer with Adirondack Medical in Saranac Lake and with the U.S. Olympic Committee.
How long it will take to adjust the body depends on the type of skier and how much training time he or she can incorporate into their daily routine. The best program is a progressive one, he adds. "Do a minimum of four days a week – two for strength training and two for conditioning."[slideshow:90401]
Preparing your body for the adventurous endeavor is very important because it significantly reduces the risk of injuries. The most common ailments troubling skiers are knee, soft tissue, lower back, and ligament problems. All of these are painful and can sideline you for weeks, if not the whole season.
Skiers predominantly use their quads, lower back and core muscles, but they cannot neglect the upper body, Moody says. Running for an hour on the treadmill or in the park (which is better for coordination and balance) is inefficient.
Having to head in early because your body can't take even one more run is probably one of the worst early season situations. Start a training program now to build strength and endurance to ensure you're ready for whatever the mountain has in store.
Click here for the Best Exercises to Get Ready for the Ski Season Now
More readings: 
Trainers Share the Top Weight Loss Mistakes People Make at the Gym