10 Best Ski Schools For 2016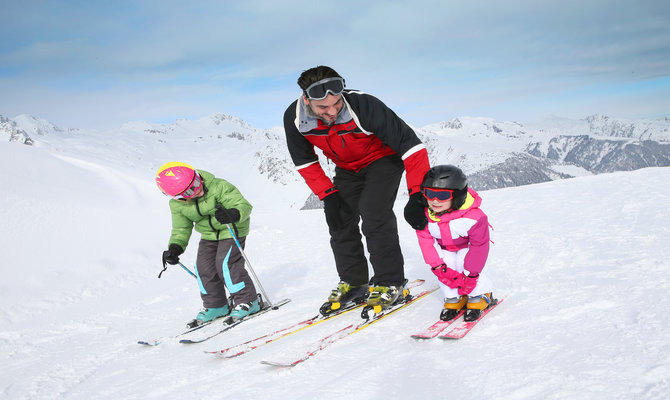 Goodluz/Shutterstock
That initial feeling of excitement, the adrenaline rush you get, that moment you are lifted into the air on your way to the top of a mountain. Maybe you have felt that incredible feeling, maybe you want to learn to ski and feel that rush. Either way, everyone has to start somewhere, and what better place than one of the best ski schools in the country?
There is no wrong way to learn how to ski. But, if you are looking to explore new terrain or work with a professional on perfecting your turn, ski schools are your best option. Professional instructors are excited to introduce you to the sport, they are here to help advance your skills, perfect your movements, and build your confidence.[slideshow:82216]
Beginners will first start out on the right terrain where they can learn easier and feel safer. Eventually they will learn how to stay evenly balanced on their skis, bend their knees and have patience as they embark on their new adventure. Intermediate skiers will learn new techniques such as how to slideslip out of a difficult spots and ski moguls. Advanced skiers will be able to experience some of the most exclusive mountain spots in the country.
Well, what are you waiting for? Check out the 10 Best Ski Schools for 2016! Schedule your lessons today.
Click here for the 10 Best Ski Schools for 2016
More Readings
The Best Ski Resorts for Beginners
The Most Dangerous Ski Runs in the World
Things Your Ski Instructor Wishes You Knew Before Your First Lesson