Sports That Are Too Extreme For The Winter Olympics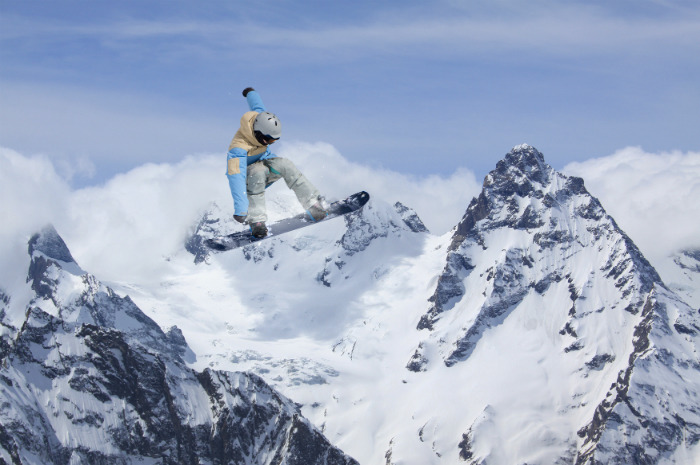 Shutterstock
It isn't hard to argue that the Winter Olympics has its fair share of edgy and extreme sports. From ski jumping to luging and skeleton to bobsleigh, the games involve a lot of athletes speeding down some pretty steep and slippery slopes.
Even freestyle figure skating has its extreme moves and moments.  But for every astonishing winter sport certified official by the International Olympic Committee, there's probably a non-official snow sport that's just a little bit bolder.[slideshow:103709]
The IOC considers a handful of very specific factors when determining whether a sport will qualify as part of the official Olympic Games.  According to the Official Evaluation Criteria for Sports and Disciplines the following are just a few of the required factors:
1. A Medical Commission representative on the International Sports Federation (IF) board
2. Longitudinal scientific strategies to monitor and ensure the health, safety and security of athletes (e.g. injury and illness surveillance systems and pre-competition health checks)
3. Appeal of the sport among the general public. (Survey requested by the IOC and run by an external company around Games time.)
The following "too extreme" sports don't quite make the mark, especially when it comes to those criteria. Some may be a bit too quirky to attract mass appeal, while others are just downright dangerous. Can you think of a scientific strategy for monitoring the safety of reindeer racing? When wild animals are involved there's no telling what might happen.
There's no denying that all official Winter Olympic sports require an elite level of athleticism that cannot be compared, but these over-the-edge winter sports go beyond luging and jumping and take "playing outside in the snow" to the ultimate extremes.
Click here to see 12 sports that are too extreme for the Winter Olympics
More readings:
Most Popular Winter Olympic Sports
Revisiting the Sites of Past Winter Olympics