Most Popular Winter Olympic Sports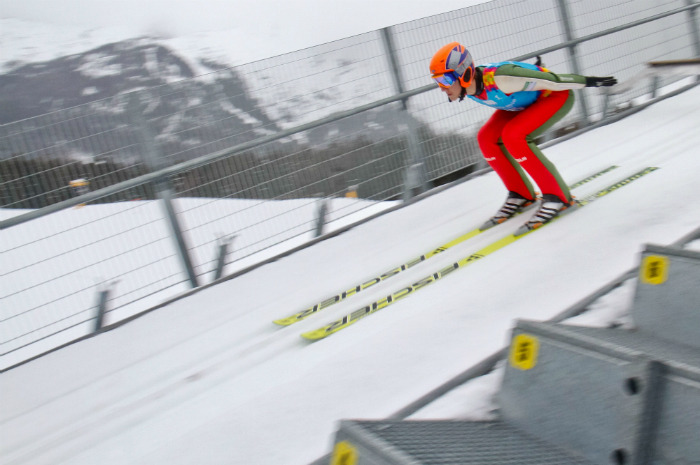 Herbert Kratky / Shutterstock.com
Elite athletes competing at the Olympic level creates the perfect recipe for some of the most thrilling and inspiring sporting events in the world. From edge-of-your seat, photo-finish moments to stunning displays of aerial abilities, the Winter Games are absolutely energizing and always exciting. The following list, in no particular order, is based on a TV viewership report by Nielsen, a survey about what people will watch, and data based on information from internet headlines.
Ice hockey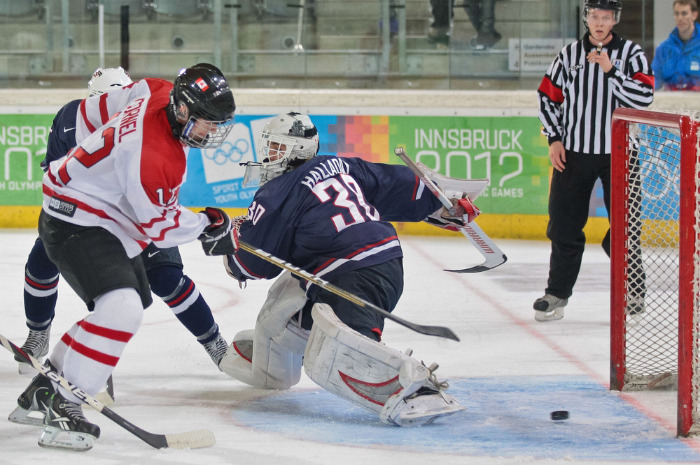 Herbert Kratky/Shutterstock.com
Given its mainstream popularity outside of the Olympics, it's really no surprise that this ice sport is a favorite for Olympic viewers. It's often among the most talked about Winter Olympic sports online. and this year the Canadian team is out to defend its gold medal from Sochi (and Vancouver), a competition bound to keep viewers on the edge of their seats.
Alpine skiing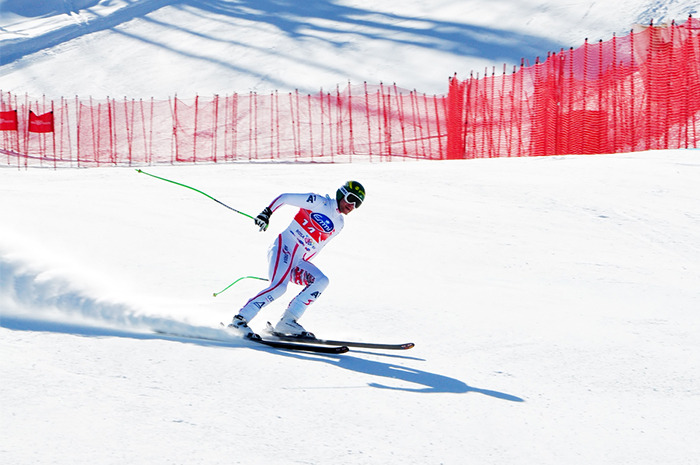 Martynova Anna/Shutterstock.com
This is one of the most classic Winter Olympic sports. It features several different disciplines including the downhill, slalom, giant slalom, and super-G competitions. It was the second most watched event at the 2010 Games. There's no doubt that seeing skiers swish down slopes at astonishing speeds is a fan favorite for Olympic audiences. All eyes will be on superstar Lindsay Vonn, who just won a World Cup downhill by a large margin at Cortina D'Ampezzo, Italy.
Speed skating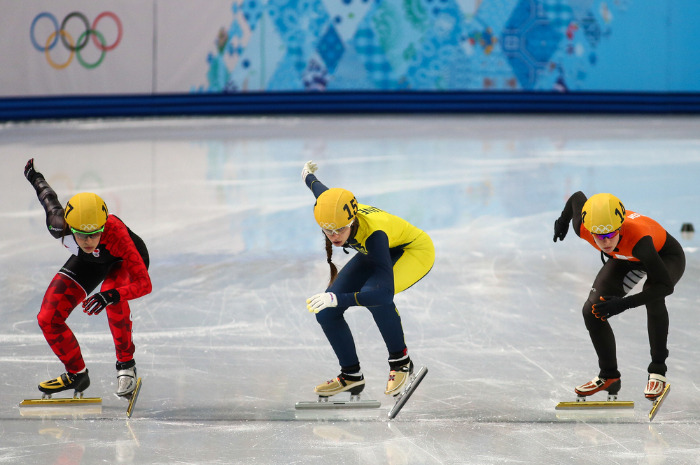 luril Osadchi/Shutterstock.com
One of the reasons spectators seem to love short track speed skating so much is because of the event's unpredictable nature. And by "unpredictable nature" – it's highly prone to crashes. With sharp turns and a tight track participants must maneuver the course ever-so-precisely at extraordinary speeds, but even the most elite skaters can't compete perfectly every time.
Bobsleigh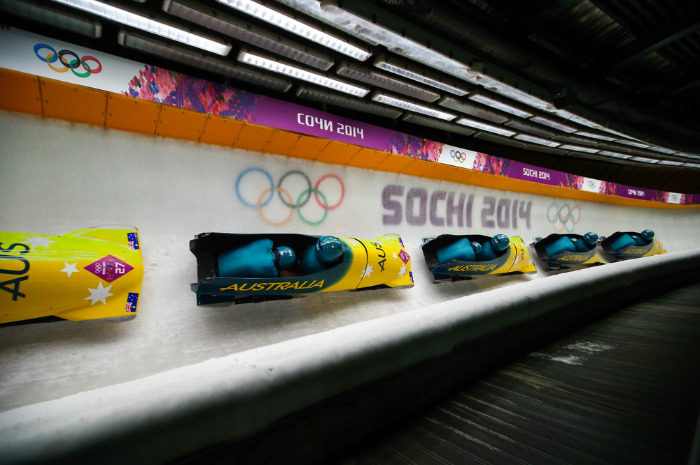 luril Osadchi/Shutterstock.com
Bobsleigh racing is not be the most conventional of all the Winter Olympic sports; in fact, it's much less mainstream than most others. But with sleighs reaching up to 95 miles per hour while flying around sharp turns over steep tracks covered in ice, it certainly can get exciting. This year all eyes will be on the team from Nigeria – the first ever to represent the country in Winter Olympics (and the first African sled to compete at the Games).
Snowboarding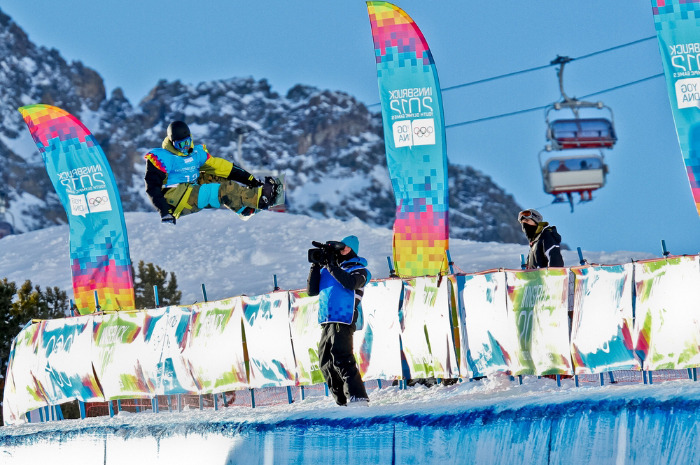 Herbert Kratiky/Shutterstock.com
Snowboarding has tremendously grown in popularity. Just a few decades ago most ski resorts won't even allow boarders on their slopes. Snowboarding was the most searched term surrounding the 2010 Winter Olympic Games. Audiences love the extreme and energizing aesthetic of this snow sport, which combines speed, height, and style—all the best aspects of each and every Winter Olympic sport.
Ski jumping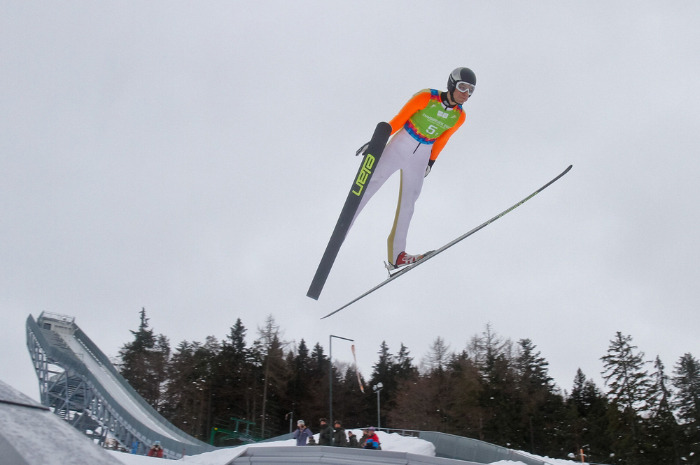 Herbert Kratiky/Shutterstock.com
Ski jumping may be one of the less common forms of skiing, but that doesn't mean it's at all lacking in excitement. After all, we're talking about athletes covering distances of hundreds of feet after launching themselves off the tops of steep slopes. Once you're off, there is no going back. Sports Illustrated included it in their list of most popular Winter Olympic sports, and with the debut of women's ski jumping in Sochi, there's no doubt that it's a must-watch event in this year's lineup.
Figure skating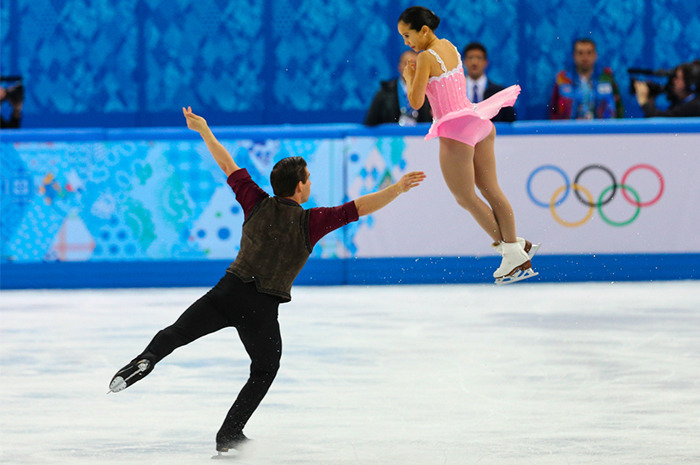 luril Osadchi/Shutterstock.com
In terms of speed or height, figure skating may be the least extreme Winter Olympic sport, but on the other hand, it is arguably the most elegant. Over the years figure skating has been the sport of many well-known Olympic greats like Peggy Fleming, Scott Hamilton, and Kristi Yamaguchi.
Luge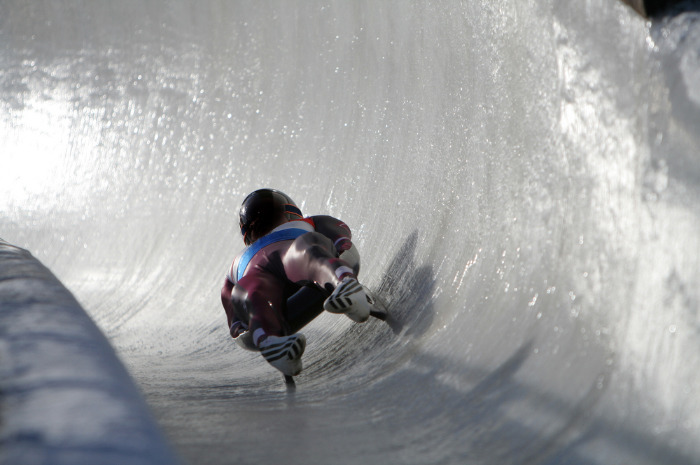 Shutterstock
Another fairly unconventional sport, Luge snagged its spot on the list because, believe it or not, it was the number three most watched Olympic sport during the 2010 Winter Olympics and the second most talked about online, too. Not only is the sport intriguing because it isn't a typical recreational pastime, but with the potential to reach speeds higher than 80 miles per hour (on nothing but a tiny, little luge sled), the lugers certainly do know how to satisfy that need for speed that sports spectators love so much.  
Freestyle skiing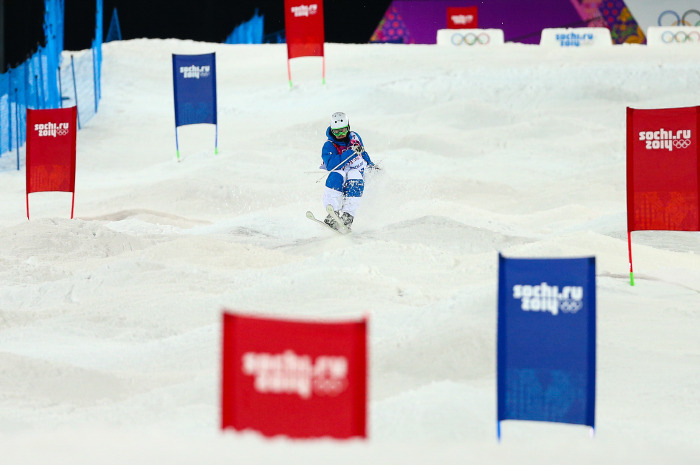 luril Osadchi/Shutterstock.com
Including aerials, moguls, and ski cross, Freestyle skiing is one of the most exciting sports ever. With the addition of slopestyle and halfpipe skiing, chances are the sport is a contender to snag that top TV spot again. Of course it's an adored event, though. Skiers compete by navigating steep, bumpy terrain and executing intricate tricks, making it one of the most unpredictable and thrilling events of the entire Games.
Curling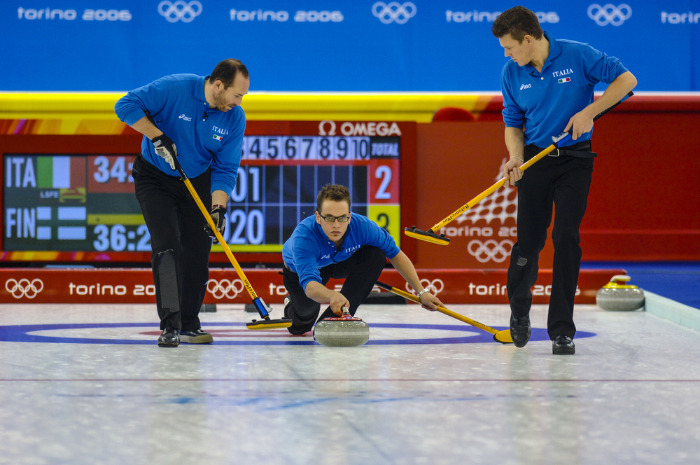 Paolo Bona/Shutterstock.com
This is one of the most accessible Olympic sports for newbies. It's is like shuffleboard on ice. Although most popular in the Midwest and Northeast, there are curling clubs both official and unofficial in 44 states, according to kccurling.com, the website of Kansas City Curling. The sport was the fourth most buzzed about during the Olympics in Canada, just behind figure skating, luge and hockey.
Biathlon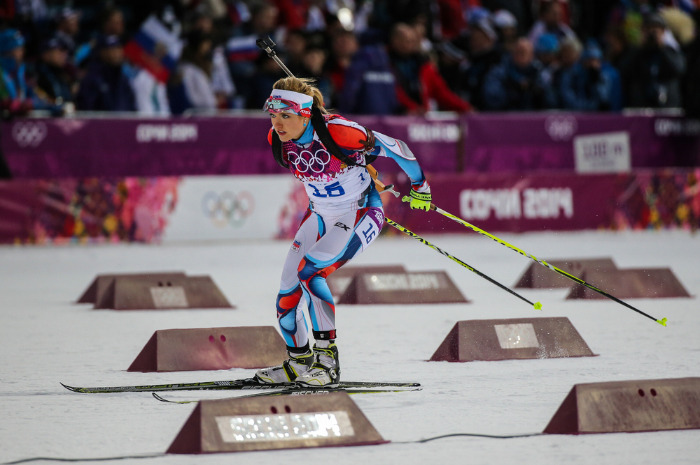 luril Osadchi/Shutterstock.com
Biathlon is definitely among the most exciting sports to watch. The combination of target shooting and cross country skiing may seem like an odd pairing, but the sport, with its roots said to be in Norwegian military training, is a hit in many European countries. In the U.S. there are more than 50 local clubs that practice the sport, according to the U.S. Biathlon Association.