Lines, Waders And 10 Other Essentials For Fly Fishing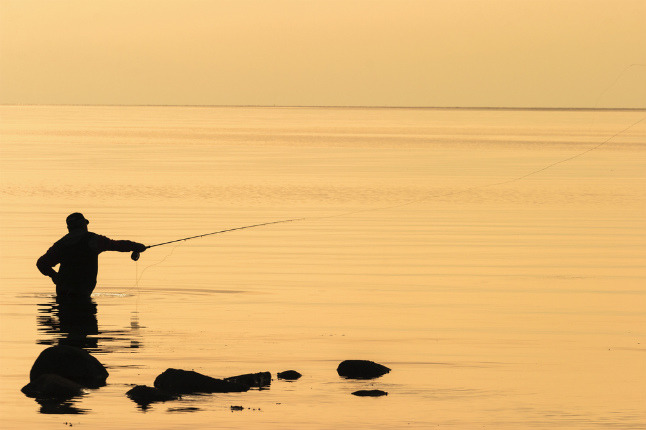 Shutterstock
There's no shortage of things to love about fly fishing—the serenity, the thrill of the first hard tug on the line and the pride when you pull in the biggest fish of the day are all rewarding aspects. Spending time with friends and family outdoors seems to be a big draw too, and anything that gets you outside and moving is an activity we happily endorse. That said, it can be tough to know where to start. To help you out, we've put together a bare-bones list of essentials to get you out on the water.
A Rod and Reel—usually made from graphite for lightweight strength, fly fishing rods are between seven and nine feet long. Beginner rods start at around $100 and increase in price from there. Most reels are made from aluminum for strength and durability.
Lines—line weights usually run two through 12 and the best choice is dependent on the situation. You can usually get away with buying line in the range of five through eight for versatility.
Flies—flies come in a variety of shapes and sizes for fishing at any depth. When heading out on the water, it's best to have a variety of flies at your disposal.
Leader and Tippet—this is what keeps the fly to the line and it looks invisible in the water. The size you'll want depends on the fish you're looking to catch.
Waterproof Waders—waders come in a variety of styles and they'll keep you dry out in the water.
Wading Boots—a comfortable pair of boots that grip well are an integral part of fly fishing.
A Hat and Polarized Sunglasses—when the sun starts beating down and it's tough to see because of the glare on the water, you'll want a hat and a good pair of sunglasses.
Sunscreen and Bugspray—two things you won't ever want to be caught without: bug spray and sunscreen. Off Deep Woods is a good choice for the lake and take a look at the best sunscreens here.