Islands You'll Never Step Foot On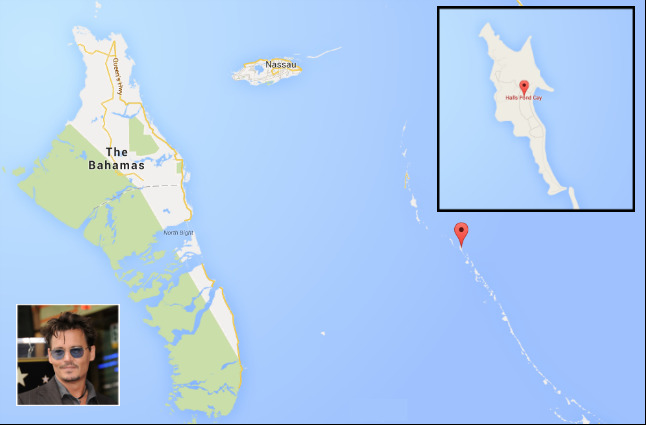 Google Maps/ Shutterstock
Little Hall's Pond Cay—Bahamas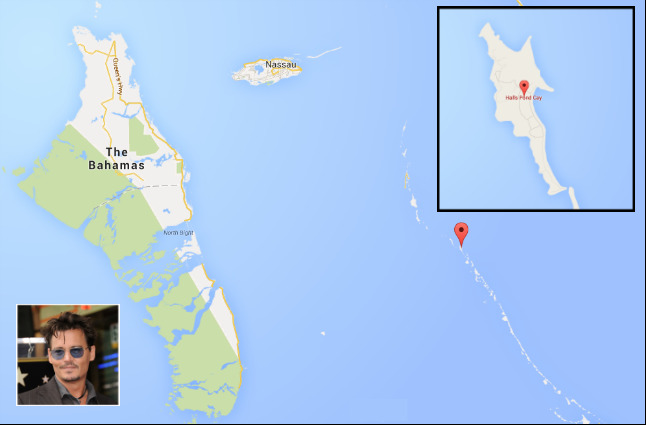 Google Maps/ Shutterstock
For most, travelling to the Bahamas means lodging at a touristy island resort, but for Johnny Depp, who owns his own small stake of land off the main island's east coast, it means total escape and absolute freedom. "I can come down here and disappear," he told Vanity Fair in 2009. "[The island] is my decompression. It's my way of trying to return to normalcy.... Escapism is survival to me." If only we could all escape to a secluded tropical retreat when it's time to de-stress. Well, if you rack up enough cash maybe you can. At the end of his interview Depp told Vanity Fair: "Money doesn't buy you happiness. But it buys you a big enough yacht to sail right up to it."
Fisher Island—Miami, Fla.
Located just south of Miami, Fisher Island isn't entirely forbidden—after all it is inhabited by a small group of some of the most affluent people in the world—but you'll certainly have to breach a few barriers if you plan on making it ashore. Marketplace.org reporter Jeremey Hobson calls it "One of the wealthiest places in America; an island where relatively few outsiders have ever been," and that's because those who don't own property there (or at least know someone who does) are entirely unwelcome. A recluse that values privacy, security and safety above all else, the only way to get to Fisher Island is by private yacht (which could cost you around $1-2 million to dock) or the Island's own ferry, which is paid for by Fisher residents and patrolled by a security guard who will only let you on board if you've been cleared on "the list" and can prove it with photo ID.
Snake Island—Brazil
Unless you're willing to break Brazilian law, this island off the coast of Sao Paulo in Brazil is absolutely off-limits. Snake Island, or "Ilha de Queimada Grande," is home to an enormous population of highly venomous golden lancehead snakes, and because they're so poisonous (between three and five times greater than their mainland relatives) and inhabit so much of the small island's acreage, it's been deemed entirely uninhabitable. 
Robins Island—Long Island, N.Y.
Privately owned by hedge fund manager Louis Moore Bacon, this 445-acre mass of land in Long Island's Peconic Bay was originally purchased for the purpose of creating a private escape. That's not to say Bacon hasn't transformed it into his own secluded getaway, because after constructing several vacation homes for his family, he definitely did. But he's also turned it into a nature preserve. When he purchased the land in 1993 Bacon set out to protect the area's rare and endangered species by donating $1.1 million to the Nature Conservancy and has invested a great deal of his own money in order to restore and conserve the Island's natural habitat.
St. Phillips Island—South Carolina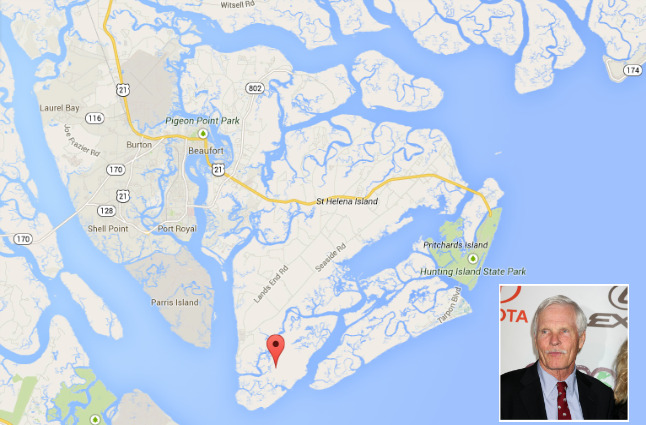 Google Maps/Shutterstock
Accessible only by boat and strewn with rich maritime forests, charming lagoons, and nearly two miles of beach, this private island just off the coast of South Carolina sounds just like an adventure-lovers paradise. Unfortunately for those who might jump at the opportunity to sail on over, it's privately owned. Purchased by media mogul Ted Turner for $2 million in 1979, St. Phillips Island is off limits to commoners and only open to exploration by Turner and those he chooses to invite ashore.
Surtsey—Iceland
The result of a volcanic eruption off the southern coast of Iceland in the 1960s, this off-limits island isn't out of reach because it's unsafe or privately owned. Instead, commonplace travelers are unwelcome because Surtsey has been reserved strictly for research. Designated a World Heritage Site by UNESCO in 2008, Surtsey has served as a rare and unique laboratory for researchers who have studied the development of the land's ecosystem over the past 50 years. 
James Island—British Columbia
OK, so maybe you can set foot on this Canadian hideaway one day. If you can shell out $75 million, that is. Once owned by billionaire Craig McCaw who purchased the land for a measly $19 million back in 1994, James Island boasts miles of sandy beaches, a 5,000-square-foot mansion, and a private 18-hole golf course. According to a Sothebys real estate agent McCaw decided to sell the island in 2012 because he and his family "no longer had time to spend there." What a shame, right? It's still up for grabs though, so if you've got an extra few million just lying around why not scoop it up? Just make sure you have some spare time to spend there before you sign on the dotted line.
Niihau—Hawaii
Every Hawaiian island has a nickname, and Niihau is known as "forbidden." It's been privately owned by the same family since 1864, but it didn't earn its informal title until 1952 when outsiders were banned as a means of protecting natives from a polio epidemic. Since then most out-of-towners have been prohibited from visiting. Apparently even Mick Jagger was declined access. Lucky for those just dying to explore such exclusive destinations, in recent years owners of the island have become a bit more lenient and occasionally offer helicopter tours to the island's north shore where visitors can explore for a few hours.