How To Choose A Campsite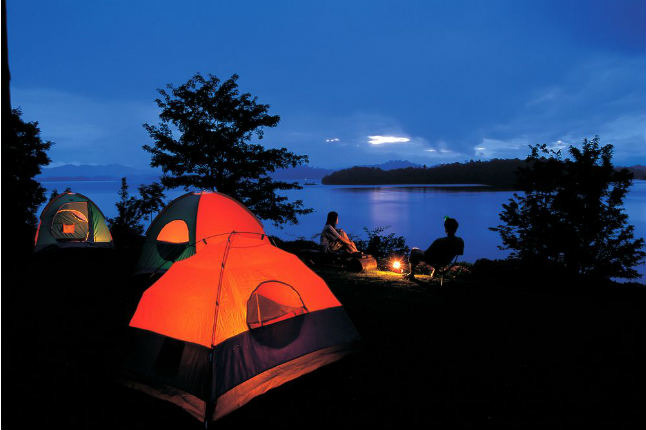 Shutterstock
At the end of a long hike, it's tempting to set up your tent in the closest campsite, crawl in and take a nap.  But pitching your tent in the wrong place can have serious repercussions for not only a good night's sleep, but also your safety. For the best experience, there are some tips you should follow, according to Suellen Sack, the program director for Outward Bound's Voyageur School in Ely, Minnesota. After 18 years with the company, Sack has extensive experience camping in diverse conditions and offered the following advice.
Be Aware of The Conditions
"We often get fixated on our route [instead of] what's happening around us," Sack said. Rather than focus on making good time and getting to the next campsite, take stock of the time of day, weather and other factors. Here are a few quick tips:
If there are mosquitos: Camp in an area with wind
If you're in a desert or another dry area: Camp in a spot near a reliable water source
If a storm is rolling in: Camp in a valley, ravine or other low area (keep in mind that tents do not provide protection from lightning)
If there are high winds: Camp in a protected area, rather than near a ridge or cliff
If you're in an area with lots of water: Avoid low spots, as your tent may get soggy
Stay in Designated Campsites
Sanctioned campsites are very important in maintaining the wilderness feel and pristine nature of an area. Not only can these spots help you follow the Leave No Trace Seven Principles, but they're also stocked with amenities such as fire pits and bear boxes to help you stay safe from wildfires, animals or other hazards.
Choose a Spot with Perks
"You're in the wilderness area to enjoy it, so finding a spot where you have a beautiful sunrise or sunset is sometimes worth the extra hike or canoe paddle," Sacks said. "You spend a lot of time in camp, so finding the spot that works for you is key."
Within your site, place your tent carefully
Always put your tent on flat ground (that way, you won't roll to one side in your sleep), avoid low areas where water may pool, and make sure the spot below your tent is free of bumps, rocks, or other debris.