Will It Snow On Christmas This Year? Here's Where It's Most Likely To Happen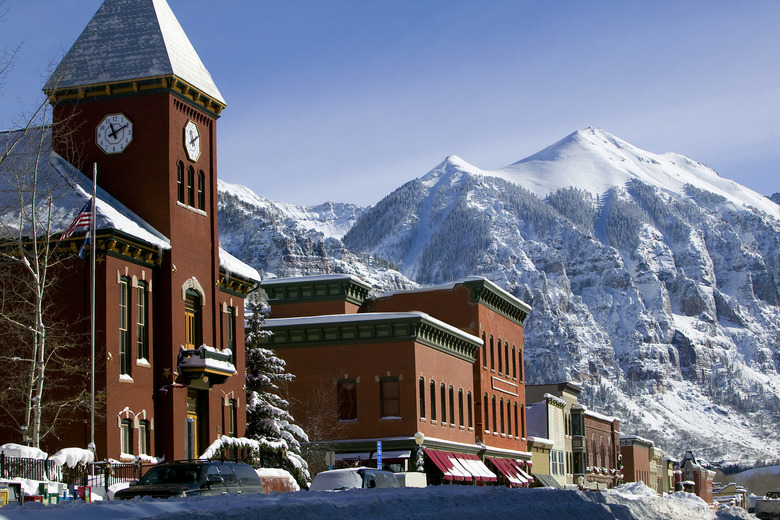 DOUGBERRY via Getty Images
There are many places across the country that become magical during the holiday season, but there's something extra special about waking up to a blanket of white on Christmas morning. If you're wondering whether it will snow on Christmas Day this year, there's one state in particular you want to be in.
The Most Popular Christmas Movie from the Year You Were Born
The National Weather Service has been tracking Christmas Day snowfall across the country for three decades, and its data has revealed certain places with an extremely high likelihood of having at least 1 inch of snow on the ground on Dec. 25. 
Along with many places in Alaska, some swaths of the northern portion of the lower 48 states have a high probability of snow, including most of Idaho, Minnesota, Maine and Upstate New York. The gorgeous peaks of the Allegheny Mountains of Pennsylvania and West Virginia as well as the Sierra Nevada Mountains and the Rocky Mountains all typically see snow as well. But with more than a dozen lovely mountain towns with a 90% or more chance of Christmas snow, Colorado is the place to be for a classic white Christmas straight from a postcard.
Aspen, Colorado, a popular ski destination, is one of just a handful of places in the country with a 100% historical probability of seeing a white Christmas. Falling not far behind is the charming small town of Crested Butte with 99% as well as Silverton with 99%. Steamboat Springs has a 98% probability of snow on Christmas, while Telluride has 97% and Ouray has 93%.
If you're unable to be in Colorado but are still hoping for a winter wonderland on Dec. 25, here are more of the places with the highest and lowest chances of snow on Christmas.