The Scariest Haunted Hiking Trails In America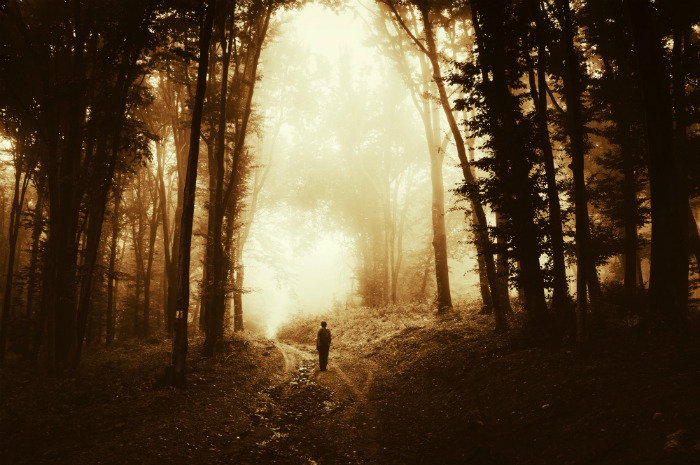 Shutterstock
The Scariest Haunted Hiking Trails in America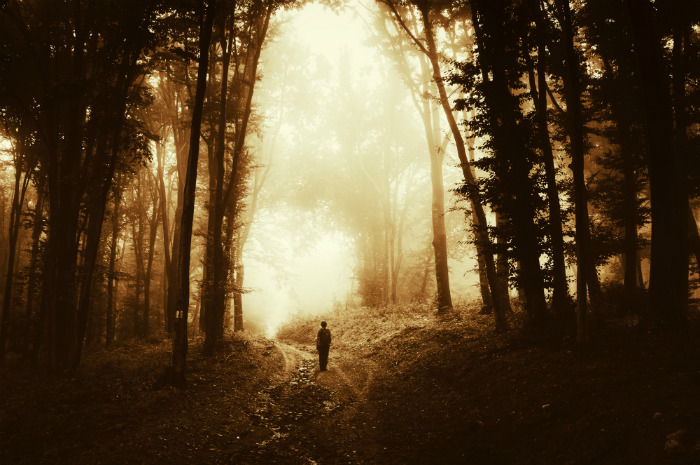 Shutterstock
Fake haunted houses and spooky hay rides are everywhere as soon as summer is officially over. Some are more believable than others; others seem absolutely genuine, considering the frank and open accounts of people's personal encounters with what they believe to be ghosts. You may have already walked through a haunted hike, but you just didn't know it. From Rhode Island to California, they are located all over the country.
Spruce Railroad Trail, Olympic National Park, Washington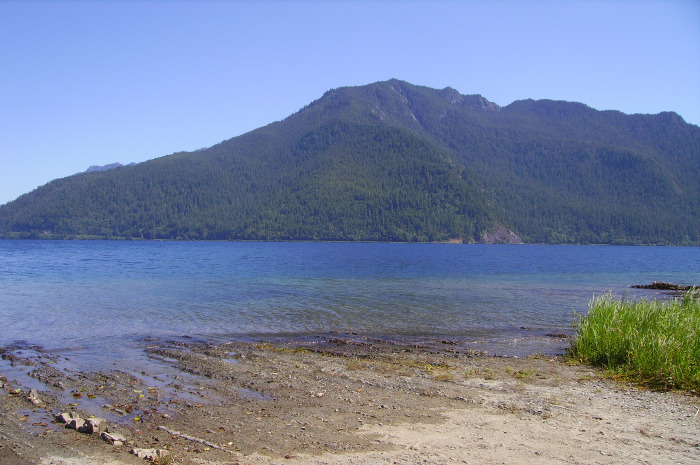 Wikimedia Commons
Avoid hiking along the 8-mile long Spruce Railroad Trail. The black depths of Lake Crescent are rumored to be home to the Lady of the Lake. Hallie Latham Illingworth was killed by her husband in 1937, and her decomposed body was discovered three years later. She supposedly now wanders the loop for help. There are stories of cars plunging into the water never to be seen again.
Gold Mine Trail, Chesapeake & Ohio Canal National Historic Park, Maryland
There are, fact or fiction, several ghosts at the Chesapeake and Ohio Canal. They include dead soldiers from Civil War near the 33–34 mile mark. Another ghost is said to be of a lady ghost on the 2 mile level at Catoctin; a third is of a headless man haunting the Paw Paw Tunnel.  The haunted Gold Mine Trail starts at Great Falls Tavern Visitor Center and passes by the site of an explosion at a mine more than a century ago. Since then, ghosts known as "Tommy Knockers" have, reportedly, been haunting the mine.
White Sands National Monument, New Mexico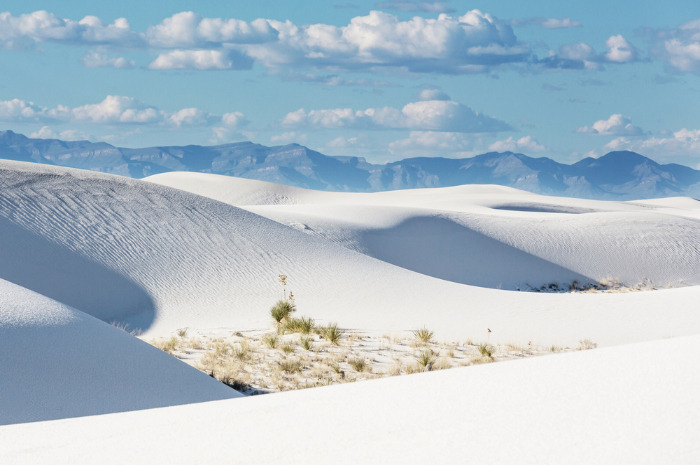 Shutterstock
You are most likely to see Pavla Blanca, the ghost of the Great White Sands, at sunset. In early 1540, a young Spanish conquistador, Hernando de Luna, left his lovely fiancée, Mañuela, in Mexico City, to accompany the famed explorer, Francisco Coronado in search for the fabled Seven Cities of Cibola and Gran Quivira, according to NPS. They were ambushed by the great warrior, Apaches, on the edge of the Great White Sands. De Luna died and perished somewhere in the ever-shifting white sands. Mañuela was never seen again. It is said that her ghost haunts the dunes nowadays. She comes nightly in her flowing, white wedding gown to seek her lover, lost and buried beneath the eternal dunes.
Norton Creek Trail, Great Smoky National Park, North Carolina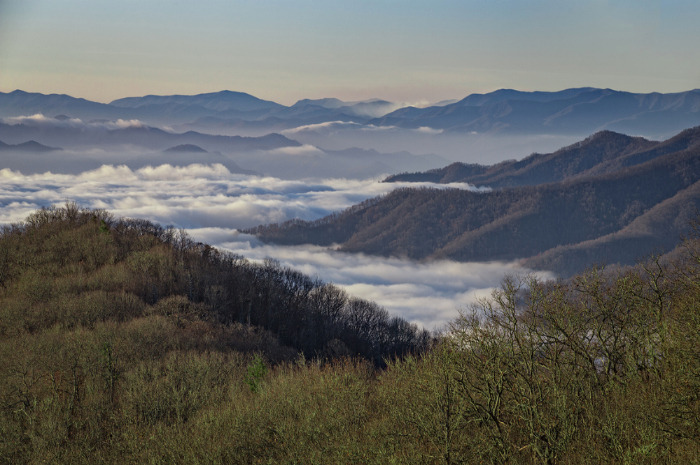 Shutterstock
There are more than 200 known cemeteries remaining inside the park, and the greatest concentration of these is on the north shore of Lake Fontana, according to The Great Smokies. One story goes that a settler was killed in the woods there while looking for his daughter who had disappeared. Over the years many hikers lost on the trails there have told stories of witnessing a ghostly light that led them safely out of the woods.
Mammoth Cave, Kentucky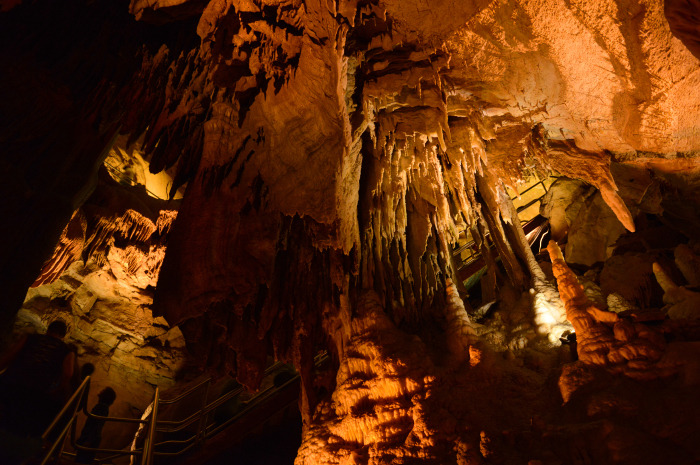 Shutterstock
It is called "the most haunted natural wonder in the world." Cavern tours are offered by lantern light for extra ambiance. Keep an eye out for any weird shadows, as the cave was used as a burial ground for local aboriginal tribes and cave explorers. The most famous one is the ghost of Stephen Bishop, a slave and explorer who is buried nearby. There was also a tuberculosis hospital in the 1800s, which is why some people say they hear coughs.
Batona Trail, New Jersey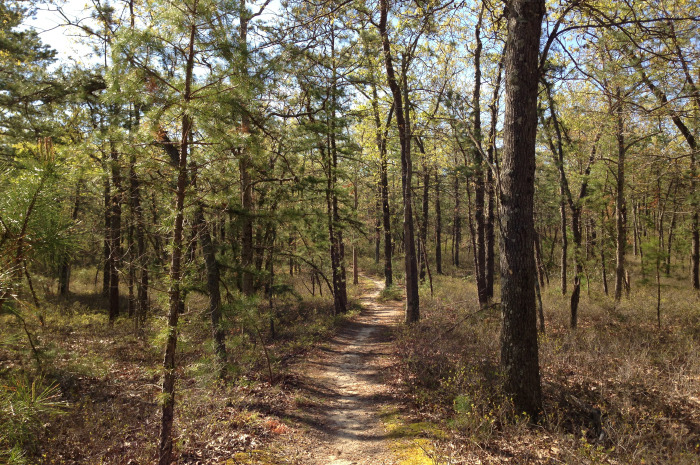 Famartin/Wikimedia Commons
As far back as the 1700's hikers have reported seeing the Jersey Devil in the Bass River State Forest, Wharton State Forest which the trail passes. Depending on the storyteller, the Jersey Devil can be described as a prehistoric pterodactyl or the misshapen spawn of a woman who was cursed, according to Endangered NJ. Other say the woman found out she was pregnant with her 13th child, and cursed it by wishing it were the devil. Some hikers and campers say they hear a baby screams at night.
Ghost House Trail, Big Ridge State Park, Tennessee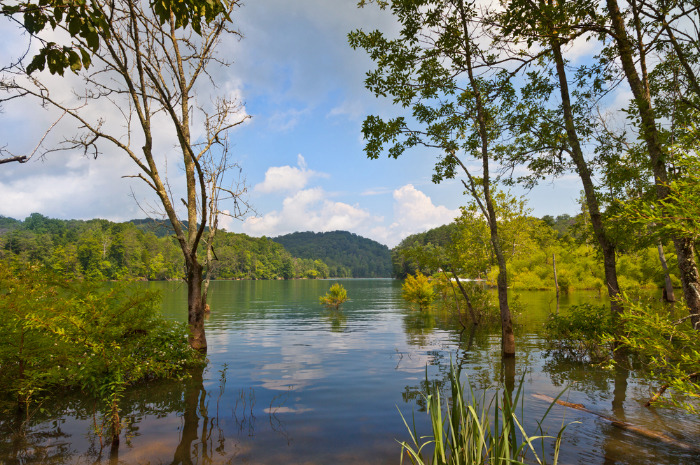 Shuttertsock
As if the name is not spooky enough, the appropriately called Ghost House Trail leads past an old cemetery. The 1.2-mile trail is ground zero for the park's haunted legends. Hikers have said they heard noises that sound like a panting dog coming their way. Ghosts are said to be seen in pictures that are taken near the graveyard. There is a house nearby in which a girl died from tuberculosis. Some people say they hear her crying. Neighbors moved away after hearing creepy clamors even though the house was vacated.
Elfin Forest, Escondido, California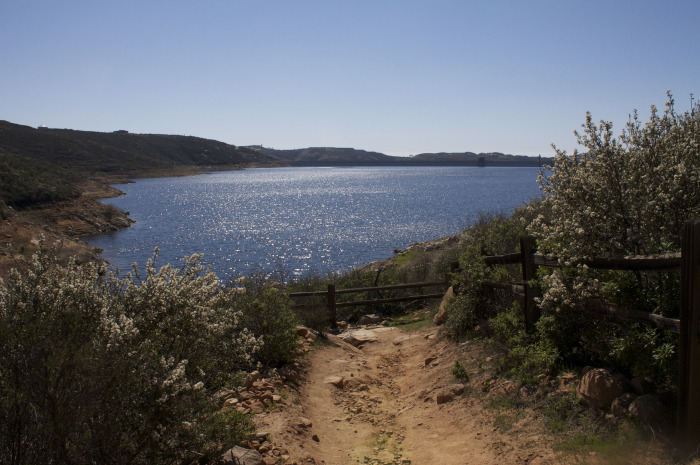 Wiki Metis/Wikimedia Commons
The Elfin Forest is often referred to as one of the most, if not the most, haunted place in the San Diego area. It is supposedly the home of a witch who is always looking for her husband and son who were killed. People hiking in the area have said they see the figure of a woman flying around in the woods and that she has even topped their shoulders. A spiritualist who lived nearby recalled stories of trying to contact the spirits of rumored, slaughtered Indian children whose ghosts could be seen on a clear night playing and running, according to San Diego Haunted.
Bash Bish Falls, Massachusetts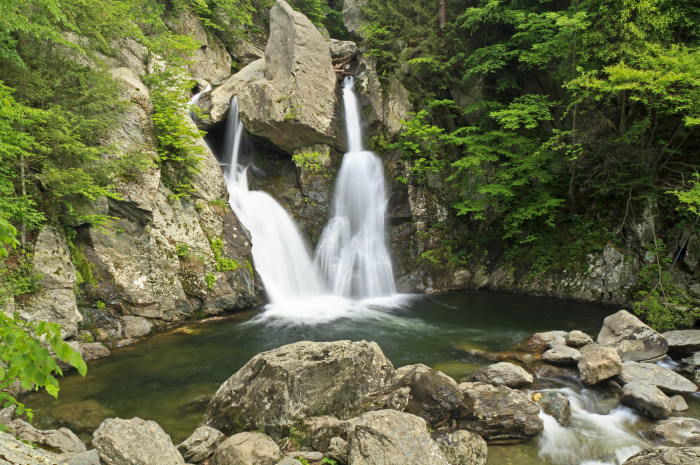 Shutterstock
Haunted Massachusetts, a book, describes the story of a woman, called Bash-Bish, who was accused of adultery. She was tied to a canoe, to be released at the top of the highest waterfall on Mount Washington. Just before she was supposed to be dropped, a sunlit mist formed around Bash-Bish, and butterflies encircled her head. She used to moment to run away, getting to the edge of the falls and leaping on purpose. Her body was never recovered. The Indians believed they have witness a divine intervention. Years later, her daughter threw herself over the same drop. Hikers nowadays say they can see the ghostly silhouette of a young woman standing behind the falls.
Chilnualna Falls Trail, Yosemite National Park, California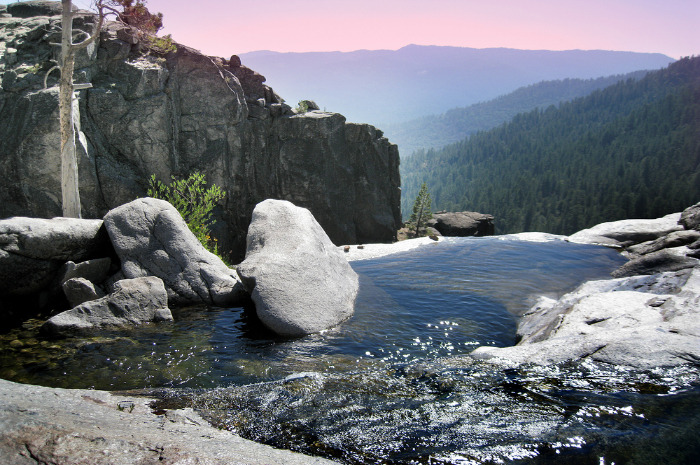 Shutterstock
The trail boasts three waterfalls. The strenuous 8.5-mile loop will take hikers by Grouse Lake, where, according to Native American folklore, a young boy who drowned in the lake can still be heard crying. The story goes that anyone who jumps into the lake looking for the boy to try to help him will also drown.
Appalachian Trail, New Hampshire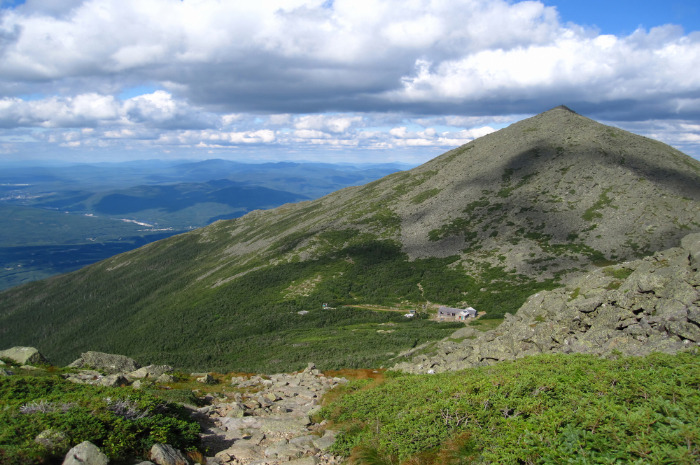 Shutterstock
Ben Campbell, the former hutmaster on this White Mountains route, died on a hiking trip in Scotland, but he loved taking hikes in New England. Visitors often report hearing heavy footsteps at night and seeing tracks of footprints that suddenly begin, and just as suddenly end, according to Backpack Reverse.
Transept Trail, Grand Canyon National Park, Arizona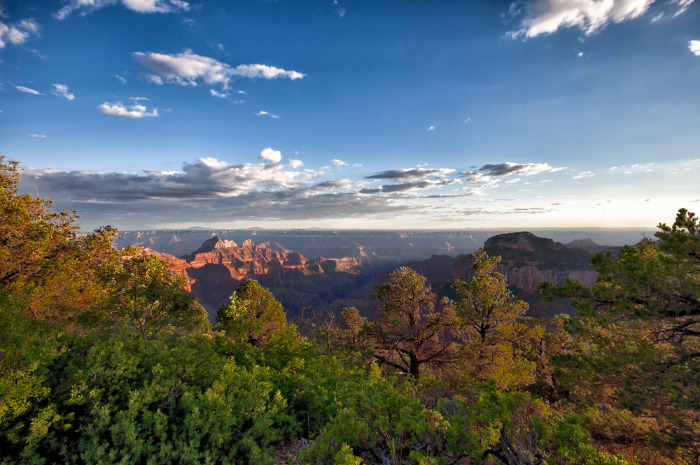 Shutterstock
This is about the ghost of a grieving wife and mother who mourns the loss of her husband and son at the North Rim while hiking. Both visitors and rangers say they have seen the Wailing Woman who appears dressed in a white dress with blue flowers and floats along the Transept Trail crying, according to the Sierra Club.
Long Path, New York
This is not the most famous hike in the Empire State but it certainly is the focus of many stories about ghosts. You'll get to Letchworth Village, a former home for mentally disabled people. Many children there became unwitting test subjects. In 1950, the institution gained notoriety as the site of one of the first human trials of a still-experimental polio vaccine. The institution closed down in 1996. It is rumored to be haunted by the spirits of the patients who suffered there. Some people have reported seeing dead bodies, tall figures behind doors, and hearing them make noises.
Bloody Lane Trail, Maryland
This 1.5-mile trail is located in the Antietam National Battlefield – the site of one of the bloodiest Civil War battles in 1862. There were four hours of deadly fighting. Hikers have reported seeing ghostly soldiers and hearing gunfire and smelling gunpowder. One visitor even reported seeing a few men in Confederate uniforms walking the Bloody Lane, according to fhwa.dot.gov. 
Iron Goat Trail, Washington
This 5.7-mile loop trail is located in Stevens Pass in the Cascades. It is the location of what was one of the worst railroad accidents in the history of our country. An avalanche swept two trains off the track and nearly 100 people died. It is said that the spirts of the unlucky passengers are still trapped in the tunnels, trying to escape their tomb.