Hiking Safety Tips Everyone Should Know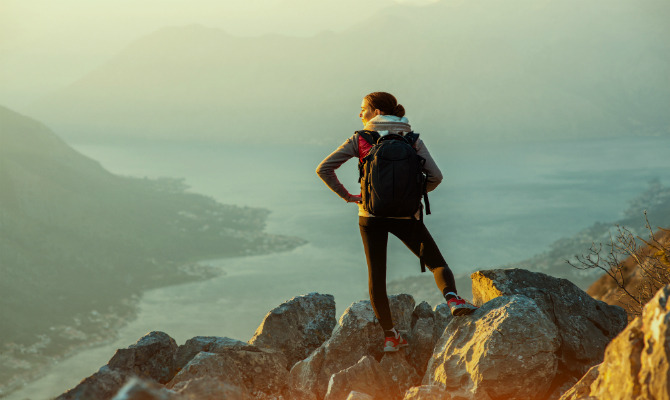 Shutterstock
The warm weather is melting away the snow in the mountains and is washing away the winter blues. This is the time to reconnect with nature before temperatures get too high and beaches become the preferred retreat spot for the weekend.
According to science, people who spend time in parks cope better with stress, feel happier and have more self-esteem.[slideshow:83110]
Hiking is a lot of fun but, if you're not careful, it can turn into a dangerous outdoor activity. Traveling in the backcountry is physically demanding – walking for hours with a heavy backpack is a challenge even for the fittest people.
No one is immune from getting injured or lost, but everyone can avoid severe consequences when they do their homework.
Dr. Gregory A. Miller, president of the American Hiking Society recommends that for every hike you:
1. Make a plan (which includes telling someone else and estimating how long the total hike will take, plus extra time)
2. Hike Smart
3. Go Prepared
4. Know your capabilities
And part of No. 2 is to not depend on technology. "A smart phone is no good if it does not work and even if you can get a signal and talk to rescuers, rangers, or friends, if you don't know where you are, what then?"
More readings: 
The Best Gear and Accessories for Spring Hiking
10 Nordic Hiking and Cycling Trips to Take in 2016