The Best Places To Go Rock Climbing In The World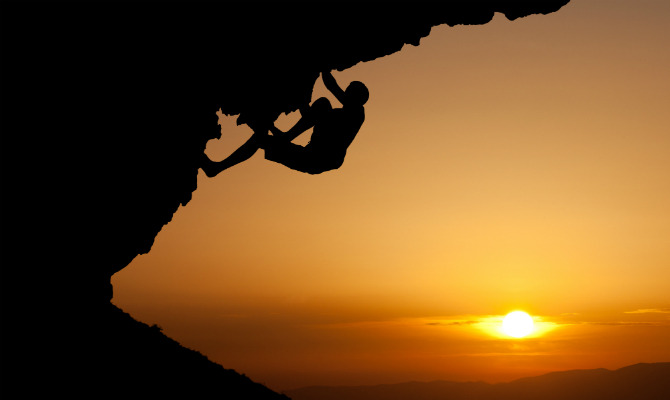 Alex Emanuel Koch / Shutterstock
Are you ready to graduate from bouldering on a gym's wall to real rock climbing? The adventurer in you doesn't have to look too far: National parks and forests in the U.S. and all over the world offer thousands of opportunities for a thrilling challenge.  
Rock climbing is fun but can be tiring. It's a great exercise that benefits both your physical and mental health. As your body gets stronger, you grow confident in a task you probably didn't even think you could finish.[slideshow:82590]
The sport helps you build muscle and increase your heart rate, but it also enhances your problem-solving skills. Your body and mind have to constantly be aware and react in a split second when obstacles, which can include falling rocks, occur. Overall, climbing teaches you focus, balance and willpower.  
As satisfying as it can be, the sport is also dangerous. Make sure you pick a route that suits your level and that all your gear is in good condition. A man climbing near Moab died after experiencing rope failure.
Rock climbing alone is a bad idea. Always wear a helmet and drink plenty of water to avoid cramps, which could have disastrous results on a cliff.
The stunning views alone during rock climbing make the experience well worth the effort.
Click here to see the Best Places to Go Rock Climbing in the World
More readings: 
10 Incredible Mountain Climbs that Don't Cost a Fortune
The 14 Hardest Climbs in America