The Top 10 Beachside Campsites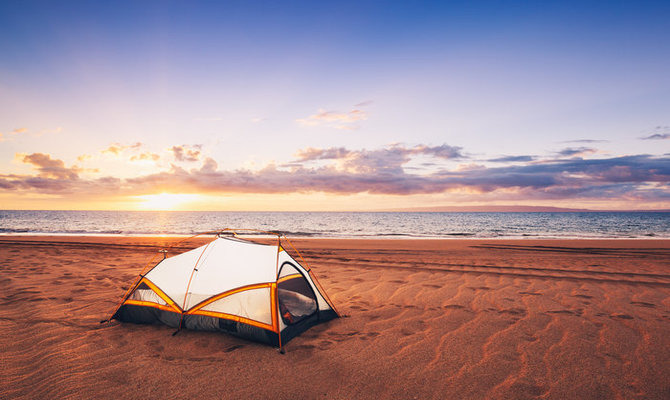 Shutterstock
For those of you looking for something different than a traditional five-star vacation resort, you may want to consider beachside camping. It gives you the opportunity to embark on different experiences – ones you might never be able to experience while staying at a resort.
It's the perfect way to enjoy a beach vacation without having to spend a ridiculous amount of money on a luxurious hotel stay. Experience the outdoors, take up a new water sport, or just simply get your tan on and reap the benefits of the sun.[slideshow:88419]
*Related: The Best Places to go Camping Around the World
According to statistics, in spring 2015 the number of people who went camping within the last 12 months amounted to 45.07 million, compared to spring 2008 when the number was 41.75 million.
Imagine setting up your tent right on one of the most beautiful beaches in Hawaii or staying overnight on a beachside campground located on one of Florida's best beaches.
Go swimming, kayaking, snorkeling, hiking, boating, canoeing and fishing. Explore nature and beach trails, see tons of wildlife, and watch as the sunrises and sets right from the comfort of your own personal tent. 
The Top 10 Beachside Campsites
More Readings
The Hotels with the Most Insane Views in the World