The Best Places To Go Camping In North America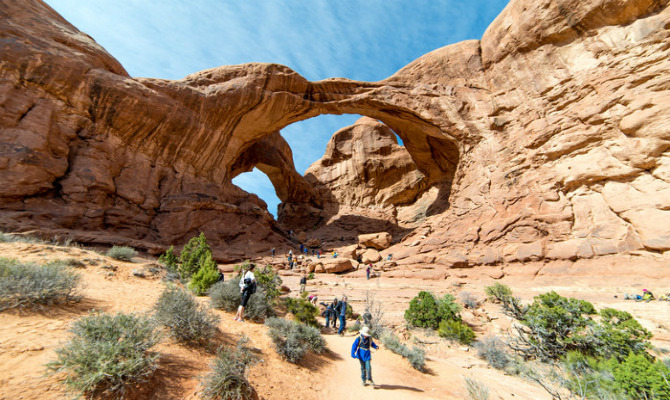 Shutterstock
Are you ready to finally stop hibernating and reconnect with nature? Are you itching to get out of the house already?
Science says you should because even a mere walk in the park can calm the mind while changing the way the brain works to improve mental health.[slideshow:84539] 
Studies have shown that people who spend time in nature cope better with stress, feel happier and have more self-esteem.
Do more than spend a few hours in your favorite park in the city; take a week-long vacation, set up a tent in the wilderness and spend your time relaxing, swimming in lakes and listening to birds singing.
The places on the following list, in no particular order, made the cut because of their majestic views, crowds, proximity to populated areas, endless activities, and peace and quiet.
See some of the best places to go camping in North America
More readings: 
Best National Parks for Camping in the Spring
Bats, Volcanos, Crocs: 15 Hair-Raising National Park Adventures