Government Shutdown Ruins Yosemite's Birthday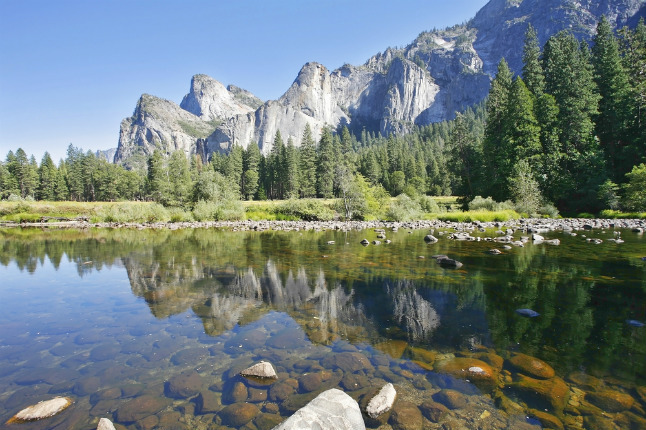 Shutterstock
Today's Google homepage doodle invites Internet users to celebrate the 123rd birthday of Yosemite National Park. Ironically, for adventure-lovers and outdoor explorers who might have hoped to celebrate the national park's vast expanse of nature and wildlife in reality, a Congressional shutdown in Washington D.C., which was initiated at midnight on Tuesday, means a virtual celebration will have to suffice.
According to the National Park Service's Annual Recreation Visits Report, over 3.7 million people visit Yosemite each year. Normally, the park is open 24 hours a day, 365 days a year, but given the government shutdown, Yosemite and the remaining 400 national parks that are run by the U.S. National Park Service will be closed until further notice.
"Tourists will find every one of America's national parks and monuments, from Yosemite to the Smithsonian to the Statue of Liberty, immediately closed," President Obama said in a White House Statement on Monday night. The closing of Yosemite means that campers will be vacated, visitor centers will be closed, and all educational programs will be cancelled. Some kind of birthday party, right?
These abrupt closures and program cancellations come as another blow to the National Parks Service, whose funding suffered after federal budget cuts denied the agency $183 million earlier this year.