Get Out There: 10 Adventures You Need To Try This Summer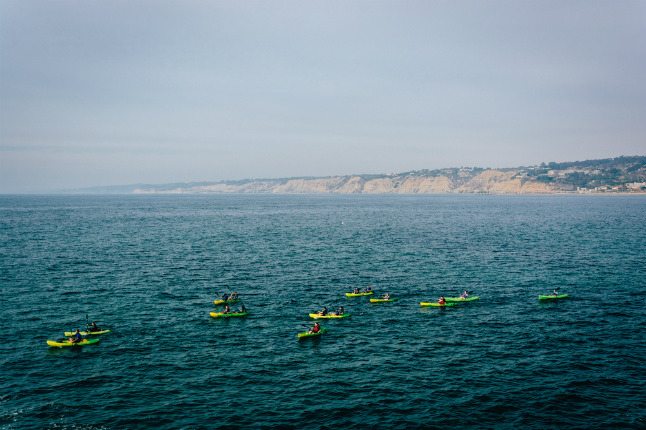 Shutterstock
As you might be able to tell by rising temperatures and longer days, summer will be here before you know it. Have you made any adventurous outdoor plans yet?[slideshow:1326]
The warmest season is closing in and with better weather, longer days and maybe some vacation time, the possibilities are seemingly endless. Summer is a time to get outside and explore and to try new things. Whether you already have a bunch of outdoor hobbies or you need a few ideas, we have a long list of suggestions.
From kiteboarding in Malibu to hiking the Zion Narrows, you really can't go wrong as long as you're enjoying the outdoors. Some venues may be more suitable or more beautiful than others, but there's opportunity for adventure in all corners of the country (and around the world). Check out our recommendations for summer adventure.
Kiteboarding
When it comes to unique water sports, it's hard to beat the young sport of kiteboarding. Similar to wakeboarding if you were to replace the boat with a kite, it might take some time to learn, but the unique thrill is well worth it. For some of the best lessons and water, head to either Malibu or San Francisco to try kiteboarding yourself.
Bike Commuting
May is National Bike Month and there's no better way to celebrate than by bike commuting this summer. Trading in your car (or public bus) for a bike will help you fit in some exercise, save you money and it will make you happier. Start small (one to three days a week) and consider mapping out and testing your route to work on the weekend to be sure you have enough time.