The Quietest Places On Earth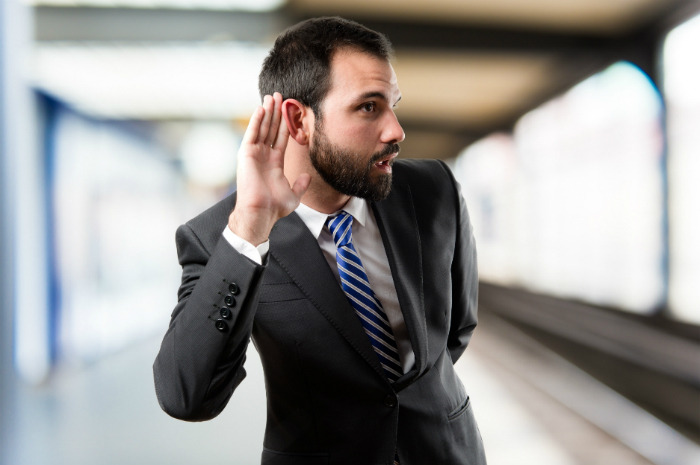 Shutterstock
The Quietest Places on Earth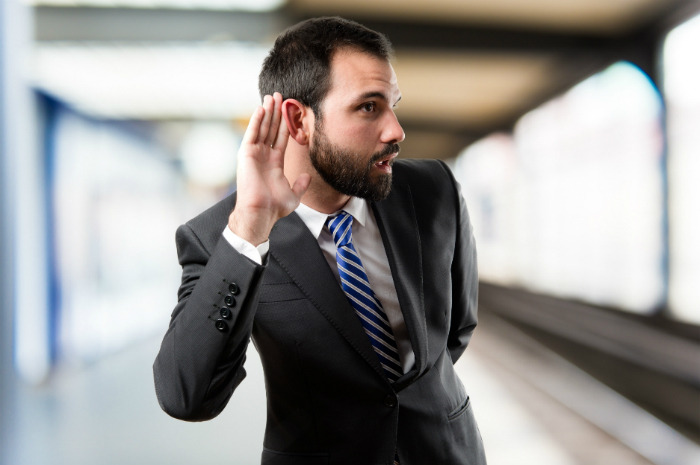 Shutterstock
A lot of noise has being made about the quietest places. Several locations have had the honor of being called "the quietest place" on Earth. With more than 7 billion people in the world most people will be satisfied and thankful to escape to a place where they won't be able to hear the annoying noise cars and buses make. It's hard to imagine that there is a destination where you can't hear anything but your own breathing. 
Anechoic Chamber, Minnesota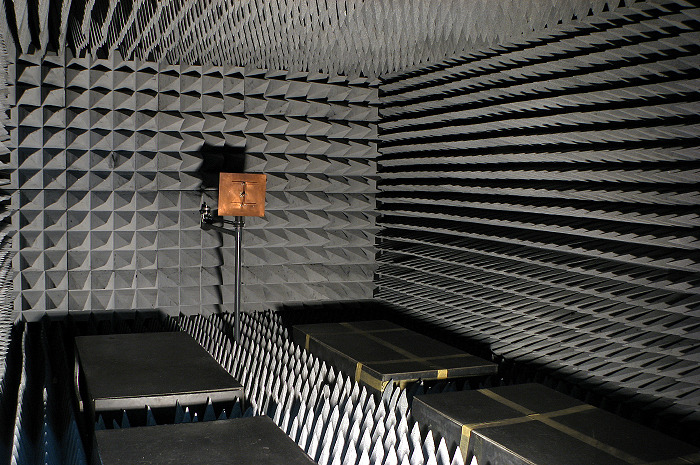 Adamantios/Wikimedia Commons
This is Orfield Laboratories' chamber, a private testing facility, is the quietest place ever measured on Earth. The chamber is 99.9 percent sound absorbent. Ultra-sensitive tests gave a background noise level reading of minus 9.4 dBA (decibels A—weighted), according to the company. Guinness had never had a negative decibel plain. It gets this quiet because the room was built with layers of concrete and steel lined with crosshatched insulation surrounding it.
Microsoft's lab, Redmond, Washington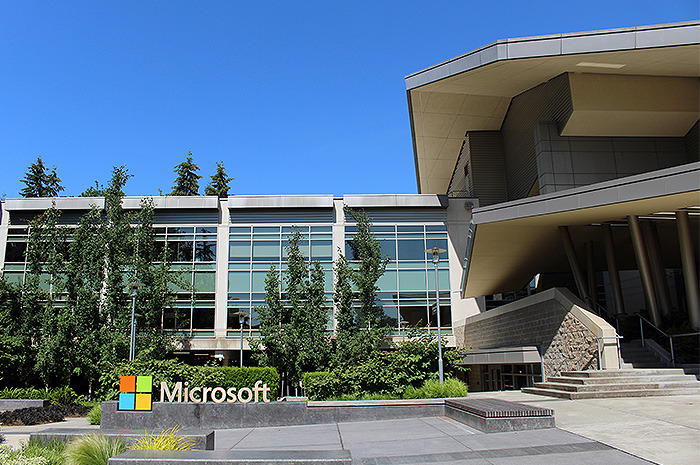 Coolcaesar/Wikimedia Commons
This is another lad that has held the Guinness record for being the quietest place on Earth. Microsoft's anechoic chamber at the company's headquarters in Redmond has a sound level that goes down to minus 20.3 decibels, which, Microsoft says, is at the "limit of physics." Apparently, a random air particle makes a sound of minus 23 dBA.
The Hoh Valley, Washington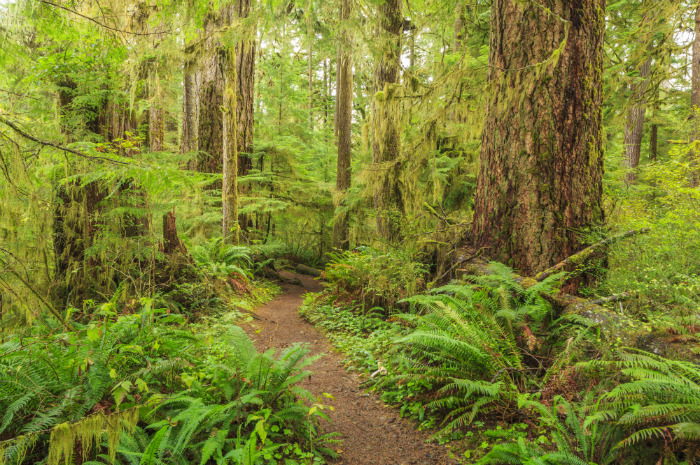 Shutterstock
The Olympic National Park in Washington has a certain region called "One Square Inch of Silence." Located 3.2 miles from the Visitor's Center above Mt. Tom Creek Meadows on the Hoh River Trail, the spot is in the Hoh Rain Forest. The exact location is marked by a small red-colored stone placed on top of a moss-covered log at 47° 51.959N, 123° 52.221W, and 678 feet above sea level.
Crater of the Haleakala volcano, Hawaii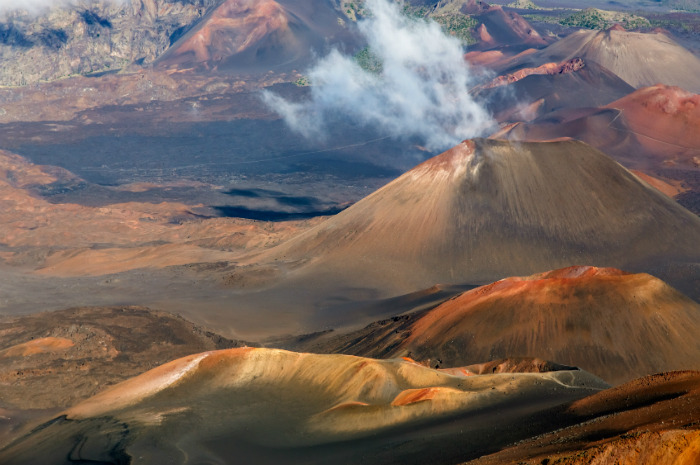 Shutterstock
The islands of Hawaii are the most remote major island group on Earth. So it's no surprise that you won't hear much noise near the Haleakala volcano that rises 10,000 feet – nearly two miles – into the sky. The massive crater located at its summit carries the unique distinction of being "the quietest place on Earth," according to PBS Hawaii. The noise level inside the crater is just 10 dBA.
Kronotsky Nature Reserve, Russia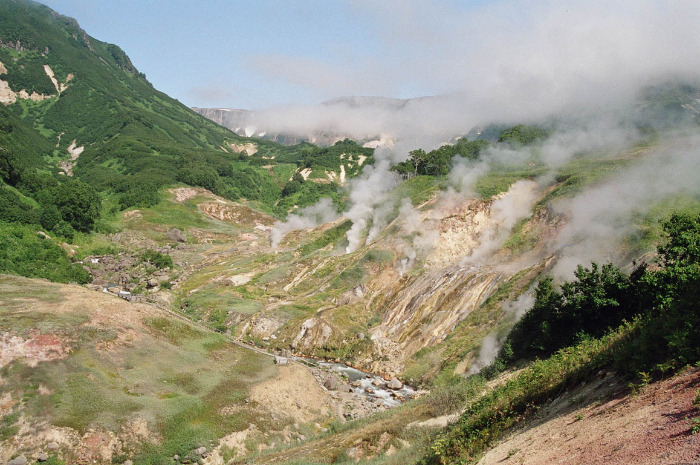 Robert Nunn/Wikimedia Commons
The remote reserve gets about 3,000 tourists a year. Located in the far east of Russia, known as the Land of Fire and Ice, it is home to many volcanoes but you won't hear them. The region is simply too massive, secluded and away from civilization. People can only visit with approved tour companies that will take them on a helicopter day trip.
Tak Be Ha Cenote, Tulum, Mexico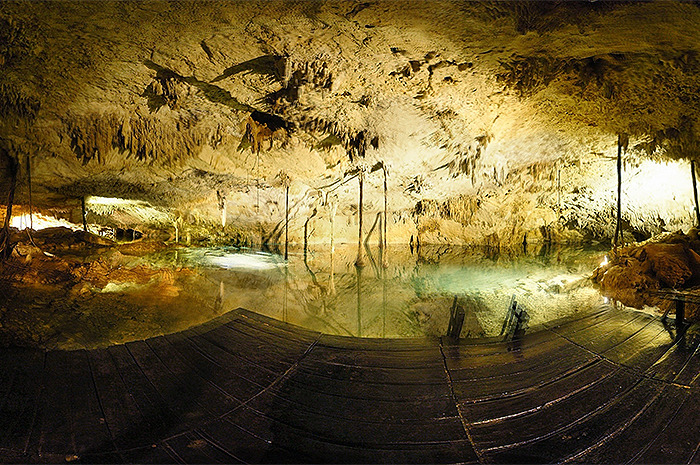 Flickr/Darren Fry/CC BY 4.0
How much do you expect to hear in an underwater cave? They are dark and completely dark. They also usually go for miles underground. Pop on a headlamp and go swimming. Don't splash too hard and you'll be able to hear the dripping of water from the stalactites forming the caves.
Negev Desert, Israel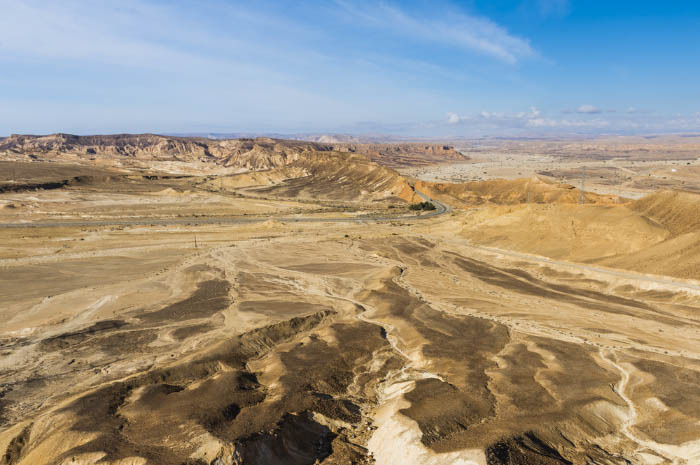 Shutterstock
Getting to this extremely quiet place in Southern Israel requires driving and hiking. There are several spots to stop along the way, including the town of Mitzpe Ramon, which overlooks the Ramon Crater, making for an incredible view, too. The Negev Desert also made the list of the weirdest McDonald's locations around the world.
Kelso Dunes, California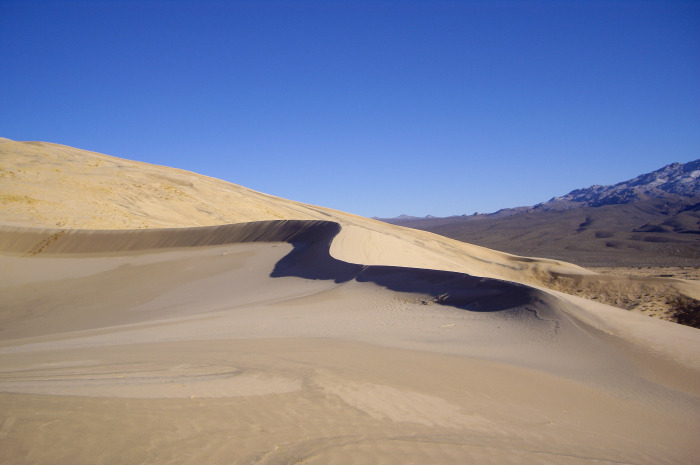 Shutterstock
Kelso Dunes is in the Mojave National Preserve. The largest field of eolian sand there is also resemble the Great Sand Sea of Egypt, some say. The area's awe-inspiring quiet is fascinating. Trevor Cox describes it in The Sound Book: "Virtually no planes flew overhead, and only very occasionally did a distant car or freight train create noise." The dunes cover 45 square miles and rise 650 feet above their surroundings.
Makgadikgadi Pans National Park, Botswana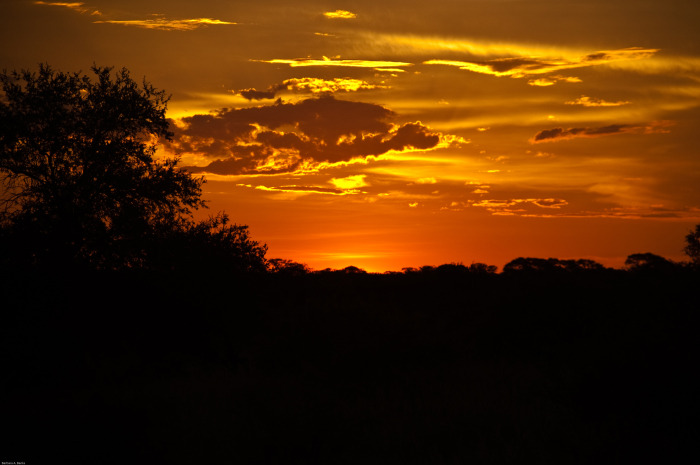 Flickr/BA_Banks/CC BY 2.0
Few people roam this amazing park, which is also known as an ideal stargazing destination. You can stay at the luxurious San Camp if you want to experience a unique quiet and dark nature. You'll spend the night in the open under the stars. Guests have said you can't hear anything at all and you feel like you're in a planetarium. December to April is the best time to visit.
Havasu Canyon, Arizona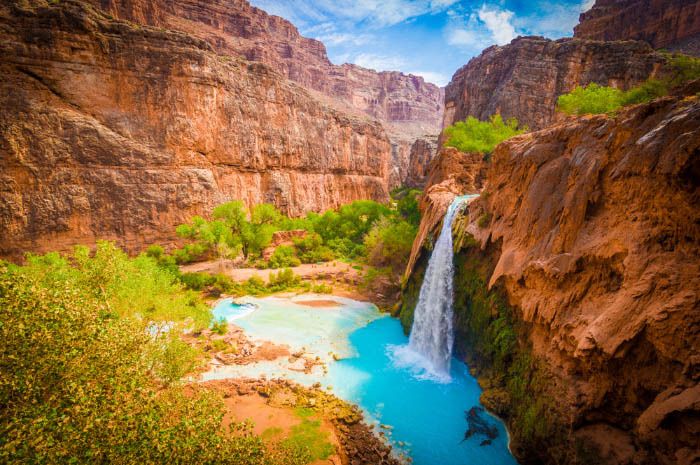 Shutterstock
The Grand Canyon is among the most visited places in the country but there are still a few spots you won't hear anyone, or anything for that matter. The noise level at Havasu Canyon, which is about 2,400 feet below the rim, is as low as 18 to 23 dBA.