The Most Vertigo-Inducing Observation Decks On The Planet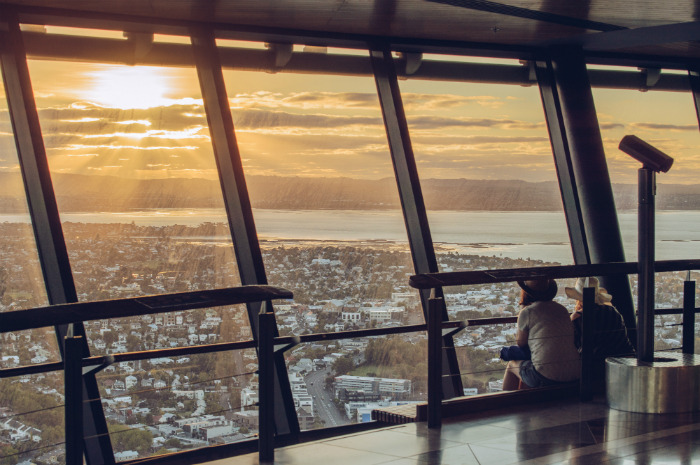 Shutterstock
Bethany Mavis – Whether you're looking out at the skyscrapers of Dubai from the tallest building in the world or looking down 103 stories through a glass floor at the Chicago River, even travelers with nerves of steel can help but feel a little ... well ... unnerved when all that's keeping you from falling hundreds of feet is a (very well-secured) piece of glass. But that's the fun part, right?[slideshow:102128]
Skyscraper observation decks can give you the feeling of walking on air as well as an appreciation for the engineering brains required to construct such tall buildings. Some buildings now offer experiences like walking hands-free on a ledge around a tower in Toronto or doing a controlled bungee jump from a tower in Auckland.
And these decks aren't just urban look-outs—some observation decks constructed in national parks allow you to get in touch with nature in a whole new way.
If you're seeking some altitude in your travels or just want to get your heart racing, observation decks are a pretty incredible way to view a new location or just gain a new perspective in a familiar place. So what are you waiting for? Get your adrenaline going at one of these lofty locales.
Click here to see 10 of the craziest observation decks in the world
Related stories:
The World's Strangest Natural Wonders
15 Places to See While You Still Can