20 Unique Places You Can Actually Stay In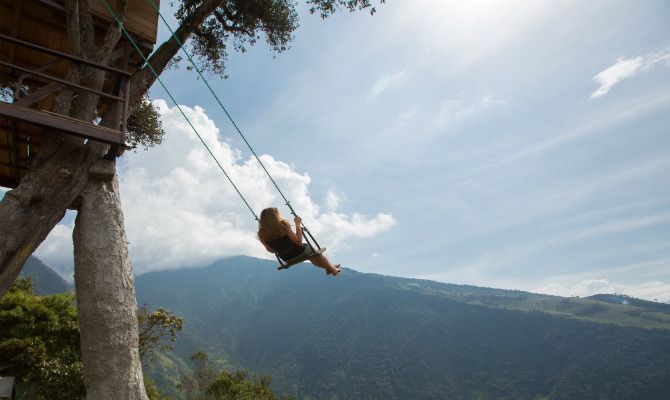 Michel Piccaya / Shutterstock.com
It's February which mean that many people have already abandoned their New Year's resolutions and are possibly thinking of new ways to get back on track. How about set a new goal – one that you'll actually enjoy – such as travel more. And while you're setting new objectives, pick travel destinations that are as unorthodox as possible.
Travel is about experiencing new cultures. Why not do that in the most thrilling way possible? You can stay in a rotating hotel, a hobbit motel or tree house in the shape of a sphere. Other once in a lifetime trips include sleeping in a jailhouse (as a tourist, of course), in a capsule, or even a former gun emplacement that is now practically its own island.[slideshow:82208] 
The Earth is a marvelous place and technology has made even the most remote or hidden lodgings available to the masses. It offers hundreds of unique places to suit every person's particular thirsts. The Internet has only unleashed people's hunger to visit them by showing the wonders of the world. You can stay in an igloo but it can be as luxurious as you can imagine. The same applies for tree houses, abandoned haunted castles and even planes that have been refurbished into apartments.
Staying at places other than hotels or friends' homes helps you learn more about the place you're visiting as well as about yourself. You are basically testing your limits. Can you sleep outside all night where you're likely to encounter wildlife in the middle of the night, even though they'll be far enough?
So if you're looking to not be like most people and go on a never-ending quest to find an affordable hotel that is conveniently situated close to every tourist attraction you want to see and has free room service, search for an out of the ordinary location. Maybe the following list will inspire you.
Click here to see 20 of the world's most unique places you can actually stay in
More readings: 
30 Adventure Destinations for 2016
World's Epic Tree Houses You Can Actually Stay In