The 15 Best Places In The World To Go Heli Skiing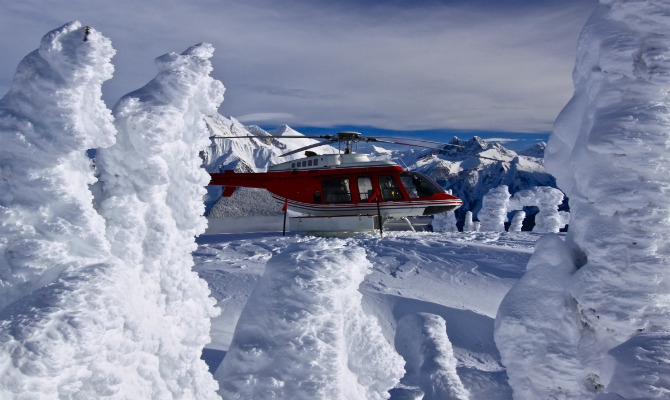 Thinkstock
Ski and snowboard enthusiasts dream of completing the ultimate test of heli skiing as part of their mission to conquer mountains. Ungroomed terrain, no crowds and unpredictable snow elevate this extreme winter sport to a whole new level.
But it comes at a high price, literally. Before you get the chance to drop into a snow heaven, you have to pay at least $50 a minute. A single day heli trip in Colorado that includes six runs starts at about $1,300 per person.  A week-long trip can easily reach more than $10,000.[slideshow:82471]
For those who can afford it, the experience is totally worth it. They enjoy better snow, tough but thrilling landscapes, and spectacular views from the helicopter.
What really attracts people to heli-skiing is the powder – thousands of acres of terrain all for you. In comparison, a regular ski resort in the U.S. gets an average of five people per acre on a fairly busy day. How can you expect quality snow after 11 a.m. then?
Before you go heli skiing, you should consider your skill level. Experts recommend that you are at least intermediate because of the tightness of the trees, steep terrain and avalanche risk. Some resorts even require skiers to carry an avalanche airbag and backpacks with a shovel and other items in case of an emergency.
Mountains in North America offer some of the best conditions for heli skiing but Europe has its own gems. Japan and India rank high as well.
Click here to see the world's best places for heli skiing
More readings: 
29 Health Hazards of Vacations
Off The Beaten Path Spring Break Destinations