These Coastal Roads Will Make You Rethink The Art Of The Road Trip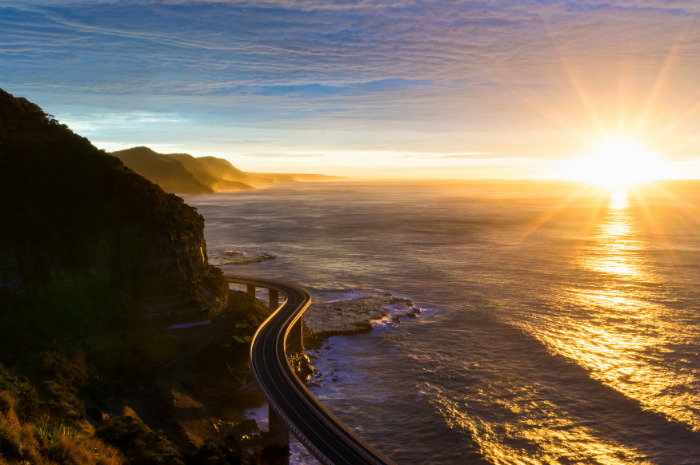 Shutterstock
If you feel like going on a getaway vacation, few can be more spontaneous than a road trip, which for many is the perfect way to travel. You just grab some food and water, fill up the tank and hop in the car.
Gas is cheap these days, which is just one more reason to hit the open road, crank up the music and enjoy some vacation time.[slideshow:101780]
Certain roads are spectacularly diverse, offering even more stunning views. You'll enjoy thrilling landscapes with mountains, valleys, coasts, forests, and lakes, to name a few, along the way.
No matter where you live – from Norway to New Zealand – there is a road with magnificent views just waiting for you to enjoy and draw inspiration from. Think about that next time you're sitting in traffic.
Criss-cross the country and other parts of the world via its most iconic roads. You have to see what the hype over some of the roads featured in many legendary movies is all about. Witness first-hand why many are now on travelers' bucket lists.
Turn a simple road trip into a one-of-a-kind thrilling experience.
Click here for 15 Coastal Roads That Will Make You Rethink the Art of the Road Trip
Related stories:
Underrated Road Trips You've Never Thought To Take (But Should!)