The Best Road Trips To Take This Winter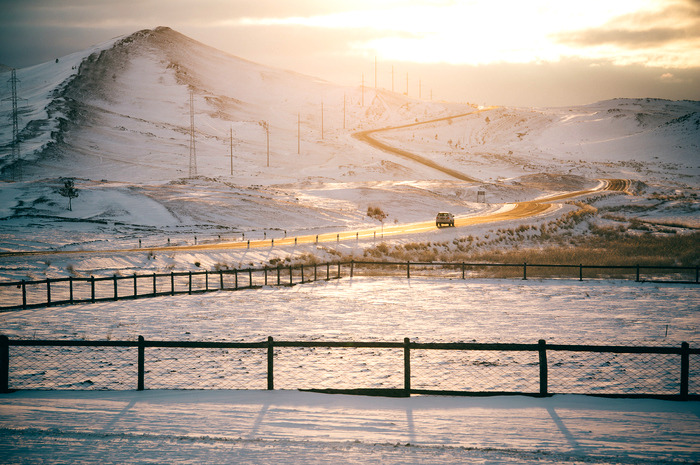 Thinkstock
Going on a road trip in the winter along picturesque byways is a thrilling experience, both because of the breathtaking scenery and good driving skills. You can prepare for the latter and the former alone is enough of a reason to not barricade yourself at home.[slideshow:94104]
Heat up the car and hit the road. Recruit a few friends, pack an extra jacket and fill up the gas tank. Change your winter environment and go on an exciting vacation. Also, make the most of the affordable gas prices.
You have plenty of exhilarating options that don't include crowded routes. The winter can be the perfect time to go on a drive around the country because many people stay home and go skiing in the mountains, which means (mostly) open roads. Imagine clear highways, fresh air, lots of sunshine, powder snow covering red rocks...
It's crucial to remember that while the scenery is majestic, the driving conditions are more dangerous. Stock up the trunk with flashlights, batteries, blankets, snacks, water, gloves, boots, and a first-aid kit. Get your car checked and make sure it's in good condition for winter roads. A winter travel safety kit also includes a cell phone, an ice scraper and brush, a tow rope, a candle, matches, and a portable weather radio.
You can save money while traveling in more than one way. Depending on how long you plan to be on the road, buy only one kind of snack at each stop. Bonus: You and your passengers will not overeat. When you feel like having a real meal, go to local diners as opposed to a restaurant or stop at a supermarket and buy some of their ready-made sandwiches.
Click here for 15 of the Best Road Trips to Take This Winter
More readings: 
The Best Countries for Americans to Visit by the End of 2016
The Best Backcountry Cabins if You Want to Avoid the Crowded Ski Resorts