15 Craziest Cruise Adventures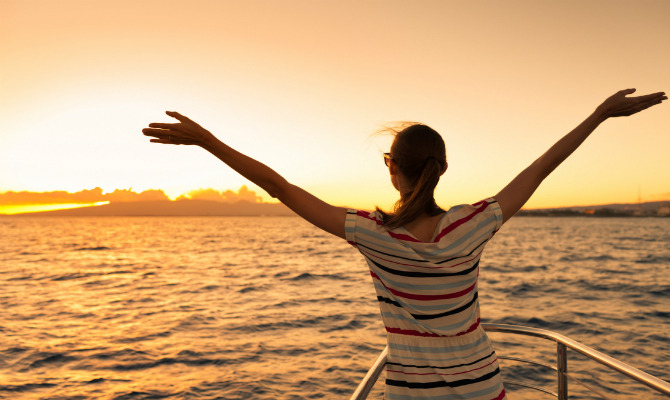 KieferPix / Shutterstock
Any cruise can be considered an adventure. You are stranded on a ship at sea, or ocean, for days with no way of going home if you suddenly decide that being surrounded by nothing but water is a bit unsettling for you. But if you are a constant adrenaline-seeker, then you'll be happy to know that many cruise quests offer activities on and off the ship that will get your excitement level through the roof.
It's all about finding the right mixture of destination and onboard entertainment. You don't want to be only laying on a lounge, sipping sugary cocktails while tanning. How about skydive, zip line across the ship and even climb a mast? You don't even have to be in the ocean to surf. Some may evn say that this is a much safer option. Adventures won't face lack of choices to get their adrenaline fix.[slideshow:82240]
Consider a few things before booking a cruise. This kind of trip is once in a lifetime, or at least once in a decade, opportunity. It is not inexpensive. So if you have decided you are going, you may as well go all in. Also, large ships tend to offer a lot more adventurous activities onboard simply because they have the space. Smaller ones are better if you're going on a cruise for an opportunity to snorkel or paddleboard less populated areas. These kinds of ships have mini-docks that are suitable for directly-from-the-ship water sports.
Don't neglect what the cruise itineraries offer on shore. You can hike in Hawaii, bike down a volcano, go on a safari, see rare wildlife, or visit remote and historically important locations such as the archipelago where Charles Darwin was during the voyage of the Beagle.
Young people's increased interest in cruises has forced companies to think outside the box and reinvent their ships to suit more than 100 people's individual tastes at the same time and place. The result is incredible thrills you can experience in a span of just a few days.
Click here for our 15 Craziest Cruise Adventures
More Readings: 
Health Tips You Need to Know Before Setting Sail
20 Unique Places You Can Actually Stay In