17 Ideas For Adventurous Dates To Surprise Your Sweetheart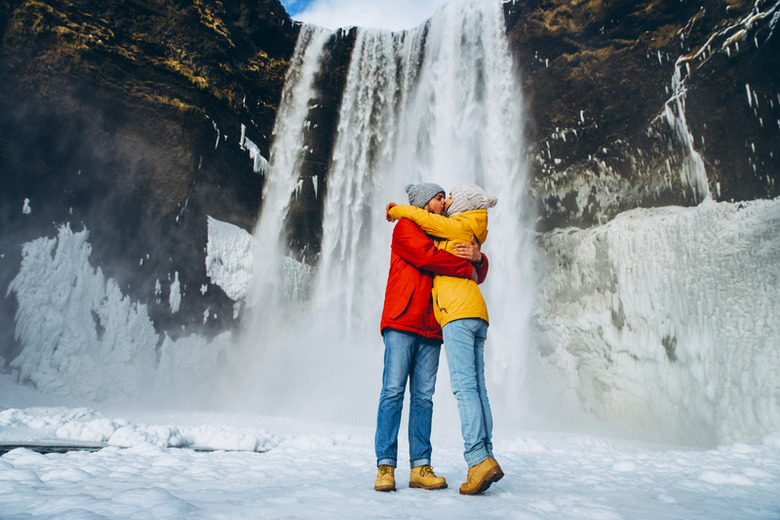 Dreamstime
17 ideas for adventurous dates to surprise your sweetheart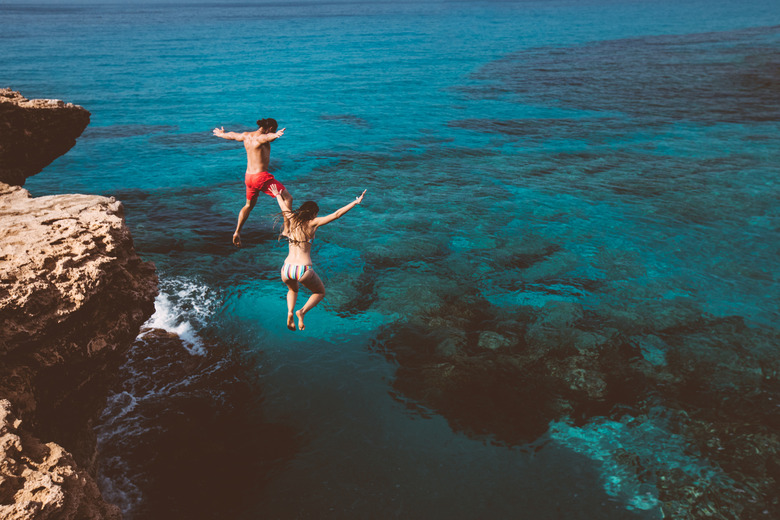 iStock
If you and your sweetie aren't the type of couple that enjoys sitting around but would rather be outside being active or experiencing new adventures, why should your dates be boring? Dinner and a movie can be nice, but if the way to make your loved one's heart flutter is to go for a run, scale a mountain or pick up a new skill, then you should plan an exciting adventure activity for your next romantic rendezvous.
A great way to deepen your connection with your sweetheart is to share something you love. You can either arrange for them to learn about one of your favorite pastimes, or better yet, indulge in one of theirs. Another way to increase your bond is to learn a new skill together. Something physically challenging or mentally engaging can create some flirty competition or help you rely on each other.
These 17 adventure date ideas are a great way to mark a special occasion such as a birthday or anniversary, to break out of your routine or to surprise your special someone just because.
1. Take a hike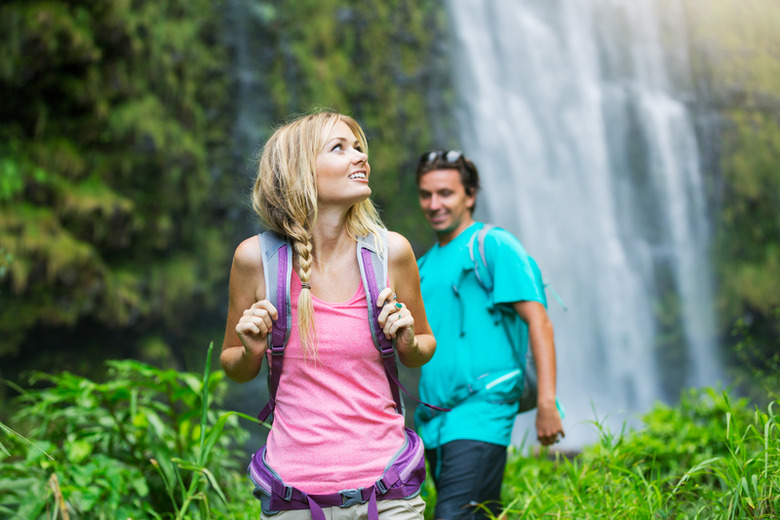 Dreamstime
This one sounds simple, but planning a romantic hike can make for a memorable and special outdoor date. For lovers of the outdoors, nature is the perfect backdrop for a date, and the scenery will help you release stress and focus on connecting with each other. Plan a hike to a beautiful landmark like a waterfall or scenic outlook. Add excitement by keeping the final destination a surprise or by going to a place you've never visited before.
2. Fly high on the trapeze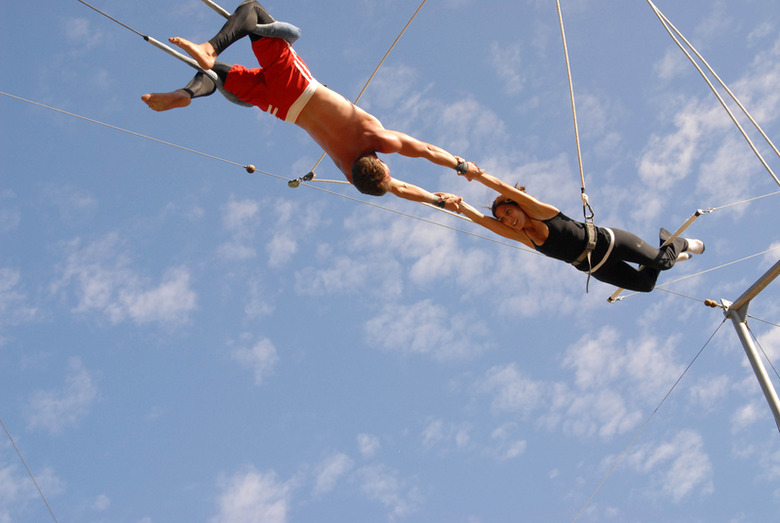 Dreamstime
Want to get a great workout, build trust with your partner and feel like you're flying? Take a class together at a trapeze or circus school. It might take a bit of courage to leap from the platform, but once you're swinging, you can practice moves like hanging from your knees or dismounting with a flip that'll make you feel like a kid again.
3. Give archery a shot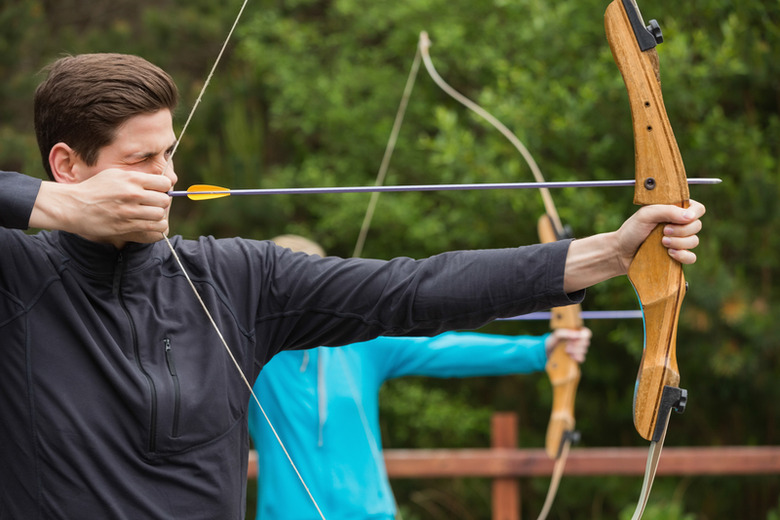 Dreamstime
There's something quite satisfying about nailing a target, and whether you want to channel your inner viking, elf or YA book heroine, checking out an archery range can make for an exciting date. If arrows aren't quite your speed, booking a session at a trendy axe throwing bar allows you to test your hand-eye coordination at an almost lost outdoor skill.
4. Visit a climbing gym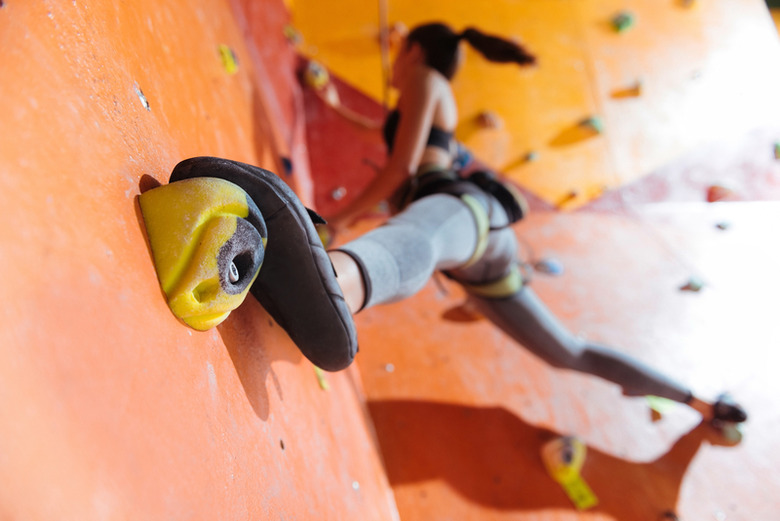 Dreamstime
When the weather turns frigid, you can still plan unique, active indoor dates thanks to facilities such as climbing gyms. You can get a great workout either rock climbing or bouldering and learn great tips from your teachers that you could potentially put into practice in the great outdoors. Climbing involves communication and trust, so you and your loved one can feel extra connected while doing this activity together.
5. Plan your escape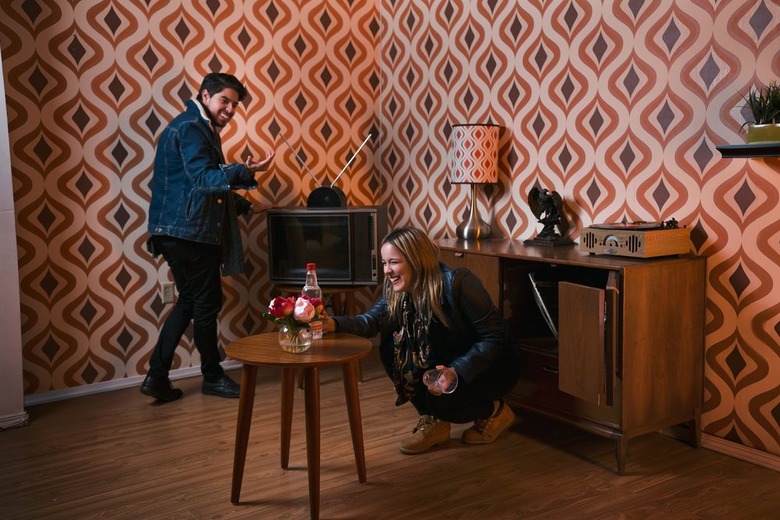 Maze Rooms Escape Game/Yelp
Are you and your significant other into playing games? An escape room is great way to test out your teamwork and puzzle-solving skills with a race against the clock that will get your adrenaline pumping. Many cities have rooms with different themes so you can pick ones that appeal to you as a couple, whether it's art heist-, space-, zombie- or prison break-themed (to name a few possibilities).
6. Watch the sunrise together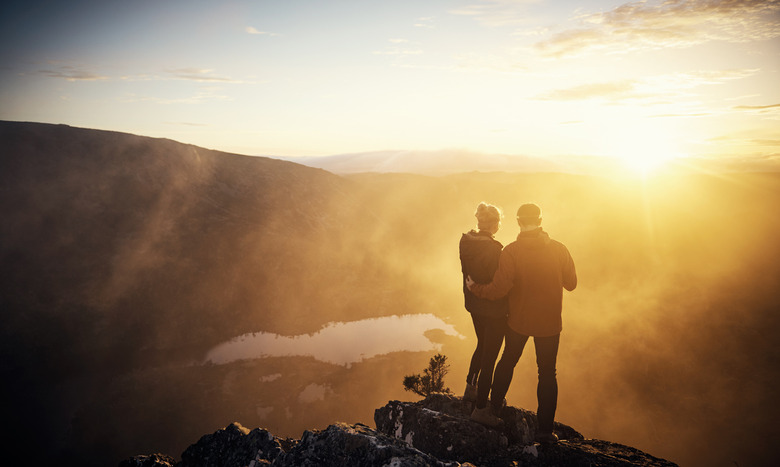 iStock
Going to a show or concert is nice enough, but if you're a couple who loves the outdoors, why not appreciate one of nature's greatest shows? Wake up early and head to a scenic spot to watch the sunrise before grabbing breakfast. You can also make a trip out of it by camping out overnight and stargazing before watching the world wake up in the morning.
7. Go kayaking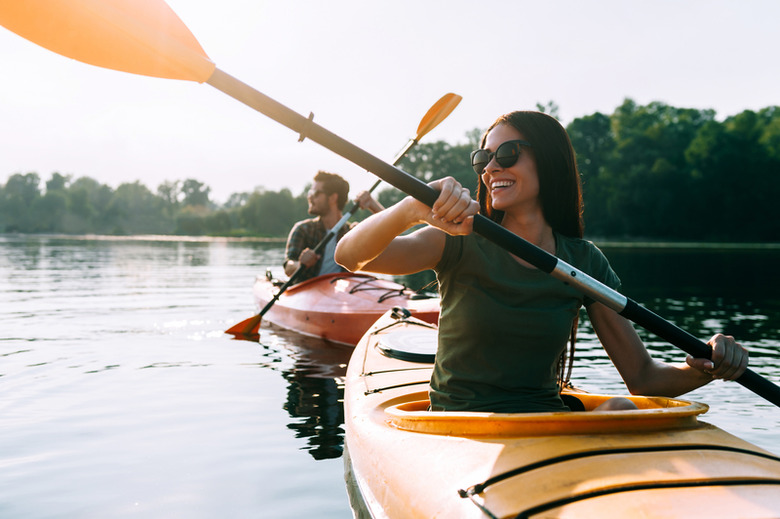 Dreamstime
Going kayaking can be either serene and relaxing or a white-water workout, depending on where you choose to go. The optimal option is something in between: something that gets your arms moving and heart pumping but with a slow enough pace that you can still talk and laugh and appreciate the scenery together.
8. Take a helicopter tour
iStock
Get a bird's-eye view of your city, a national park or a landmark by going on a couples helicopter tour. Seeing awe-inspiring sights will surely make your hearts flutter. Many companies offer sunrise, sunset or twilight tours so you two can see the landscape transform before your eyes.
9. Play paintball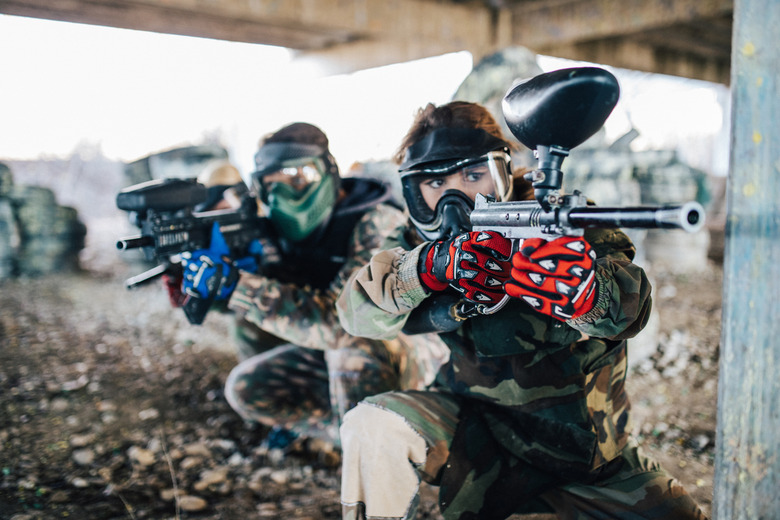 iStock
If you and your partner have a competitive streak and aren't afraid to get a little messy, how about a couple rounds of paintball for a fun date? Get some flirtatious banter going by playing for different teams.
10. Go to a shooting range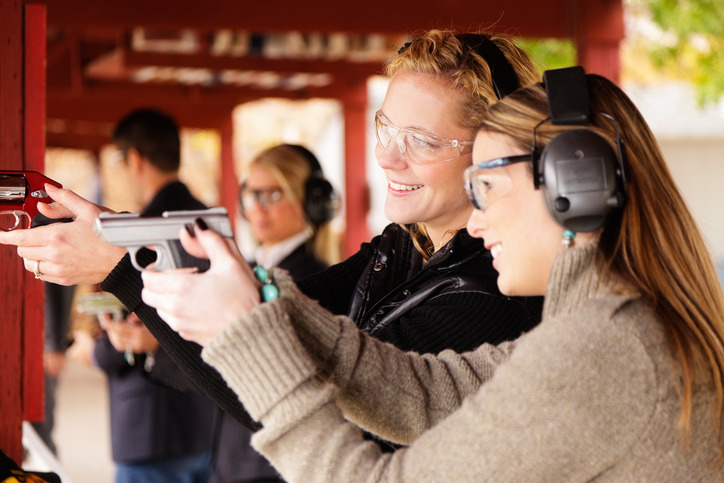 iStock
Guns can be intimidating to many people, but if you and your significant other are curious and open to learning about them, a date to a shooting range could be a special date idea. Using different firearms at either indoor or outdoor ranges can be empowering and educational.
11. Hop on a hog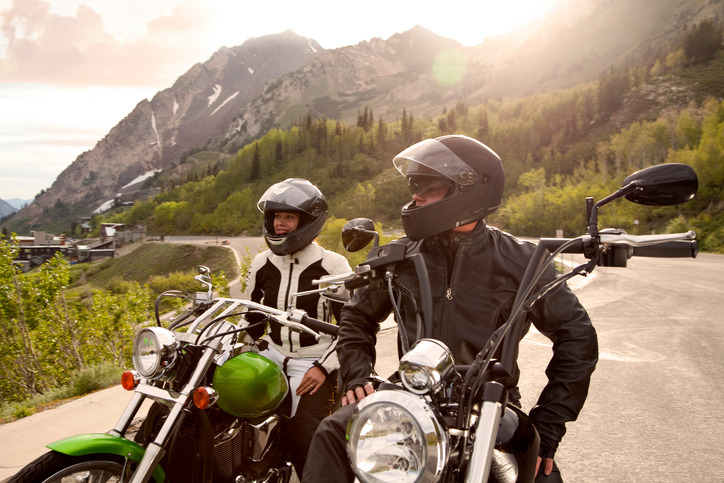 iStock
If you're a motorcyclist, plan a date around riding together along a picturesque or pulse-pounding route, whatever's your speed. If you're both novices looking to learn together, you can take a riding class, which would open up a world of adventure to you to enjoy the open road together.
12. Ride the dunes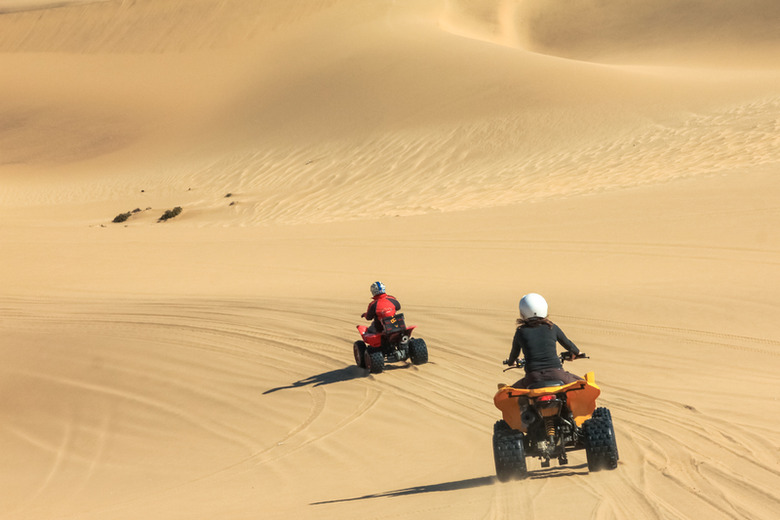 Dreamstime
If you don't live near mountains, lakes or the ocean, then perhaps you live near sand dunes, another location perfect for outdoor adventure dates. You can easily spend a fun, active afternoon scaling dunes and riding down them on sleds or sand boards. Another unique activity is riding ATVs, an activity that's much more fun on sand dunes than flat tracks or trails.
13. Go fishing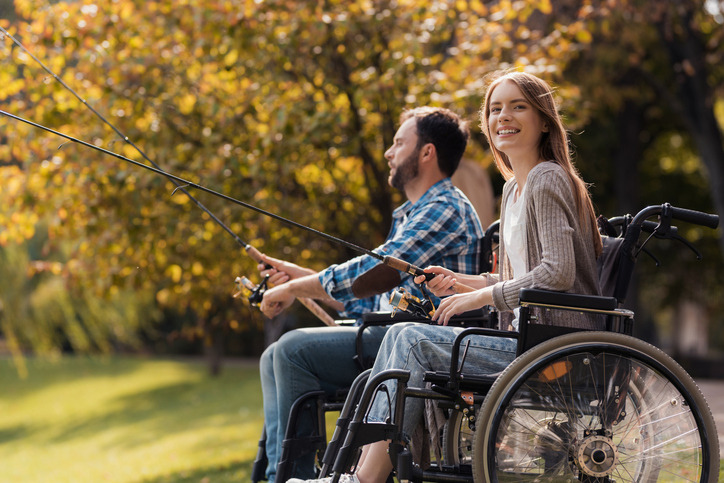 iStock
Head out to a nearby pond, stream, lake or ocean for a relaxing day of fishing together. If one or both of you are fishing fans, it's a great way to share something you love with your partner. If you're both novices, it's a great way to learn something new together. You also get to enjoy the scenery if you pick a scenic spot.
14. Go horseback riding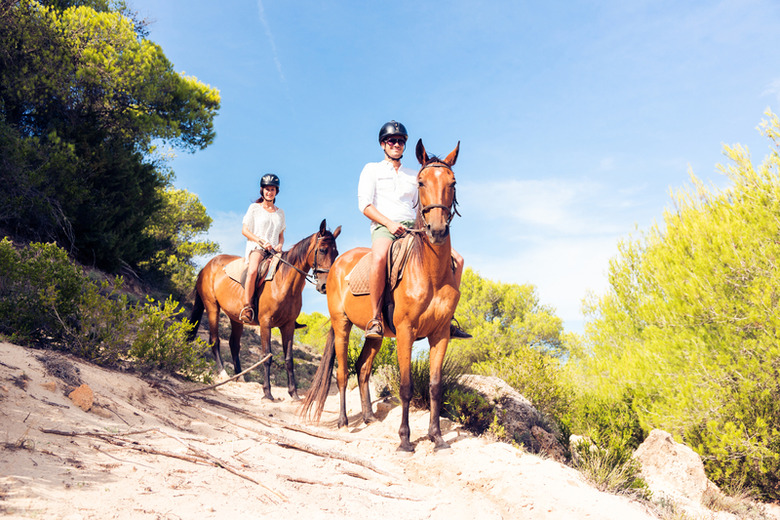 Dreamstime
Going horseback riding together can feel like something straight out a fairy tale, whether it's walking down a forest trail or riding on the beach. Even if you've never mounted a horse before, riding companies and stables offer guided rides. If your guide is up for it, you can take a crack at galloping or jumping to really feel like a Hollywood hero or heroine.
15. Take a cooking class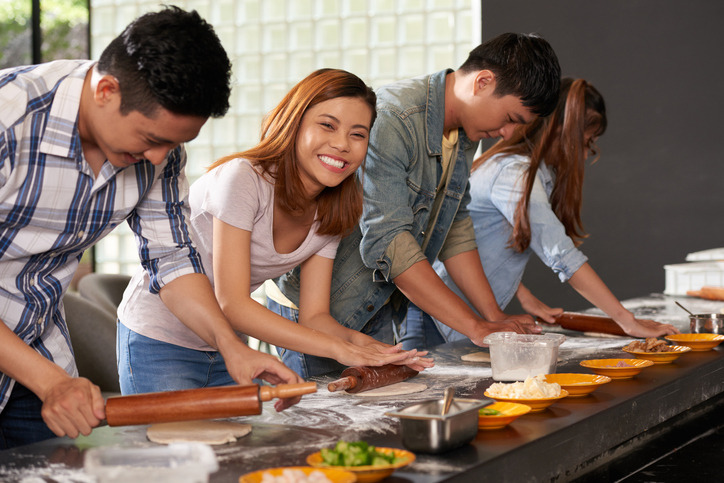 iStock
Once you've caught some fish, do you know how to prepare them? A couples cooking class is a great way to learn some new kitchen skills and recipes that you and your sweetheart can cook together for a romantic night in. Even if you're already kitchen savvy, you could learn how to make interesting dishes like sushi or cannolis.
16. Ride rollercoasters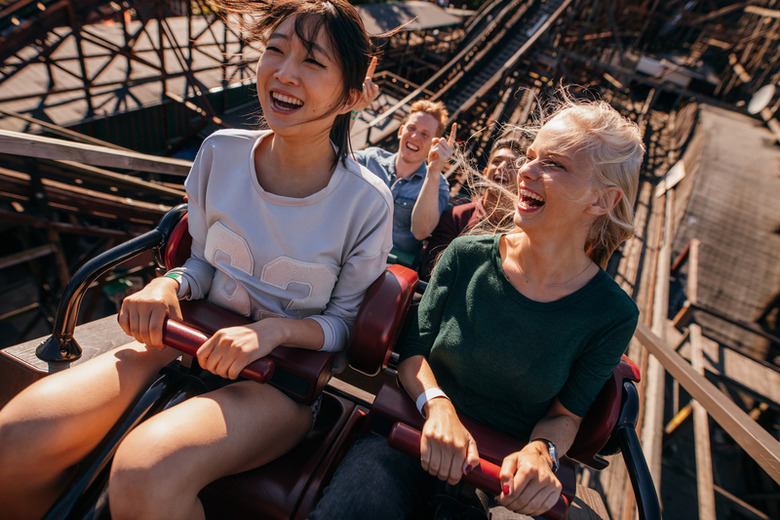 Dreamstime
17. Go skydiving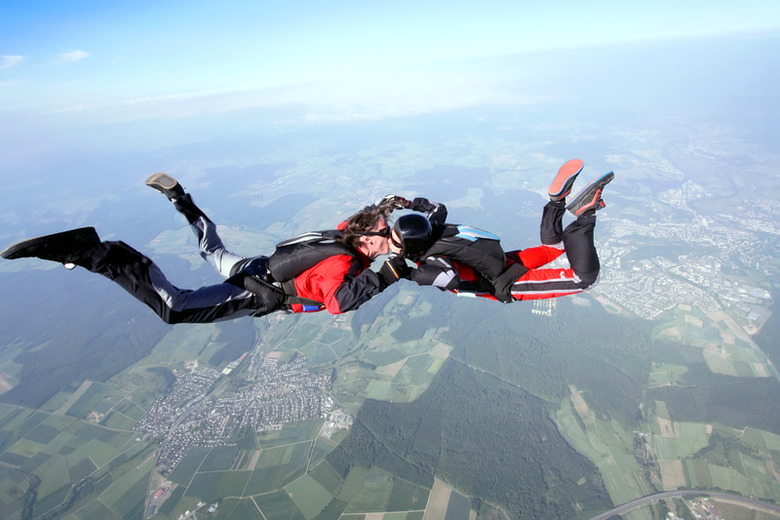 Dreamstime