20 Tips For Surviving A Family Vacation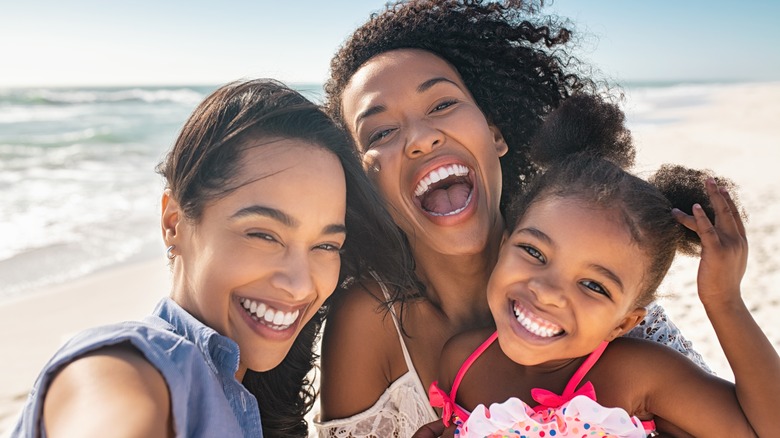 Ground Picture/Shutterstock
One of the best ways to spend some quality family time is to travel the world together, but traveling is already stressful enough by itself when you're not dealing with the wants, needs, and whims of multiple generations. If you prepare well enough, however, a family vacation can be a fantastic bonding experience rather than a dreadful trip you can't wait to get home from.
It may seem like a tall order, but pulling off a successful trip in which everyone has the utmost fun is more than possible. As long as you keep in mind everyone's interests as well as their limits, you'll definitely be able to enjoy discovering world wonders and life-changing experiences with your family, resulting in memories that will last a lifetime. Follow these tips, and you won't just be able to survive a family vacation — you'll love it.
1. Involve everyone in planning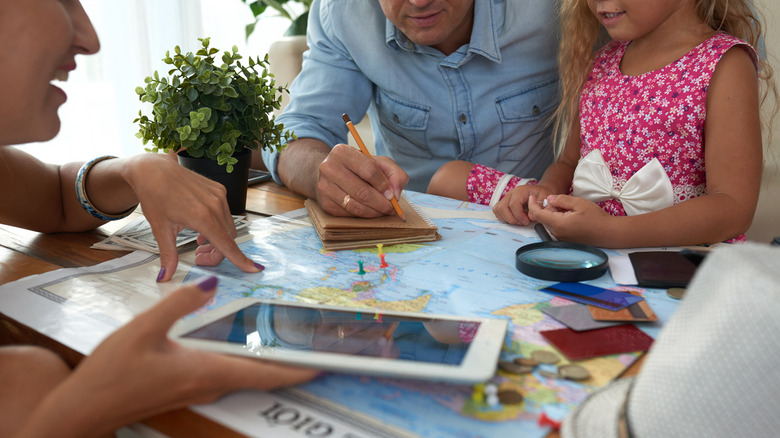 iStock
The best way to make sure everyone is happy is to make sure that everyone feels like they had a say in their own vacation. Have a conversation with everyone going on the trip in order to discuss their ideas and interests so that no one is bored or uninterested on your trip. Younger children should especially be considered — if they're not having fun, you won't be either. Discussing where you'll be going and what they might want to do will not only get them excited, but it will also help prepare them for an unfamiliar place with new experiences.
2. Set a budget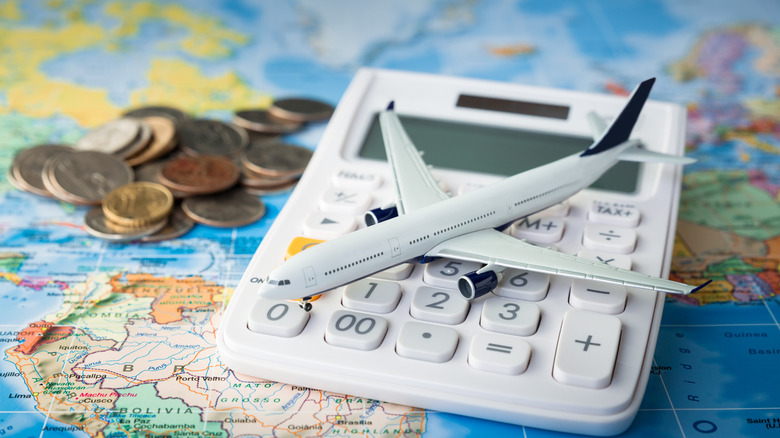 iStock
Deciding on a decent budget should be your first step in planning your dream vacation, and you should make sure to leave room for things such as eating out, souvenirs, and entertainment, as well as any unexpected excursions or expenses that come up. Let everyone know the budget, or at least give them an idea that they can comprehend to the best of their abilities — for example, let younger children know that they're allowed one souvenir each. Give yourself a bit of leeway so that you can afford to blow through your daily travel budget once or twice for the sake of a memorable experience like zip lining or attending a huge local festival.
3. Choose the right destination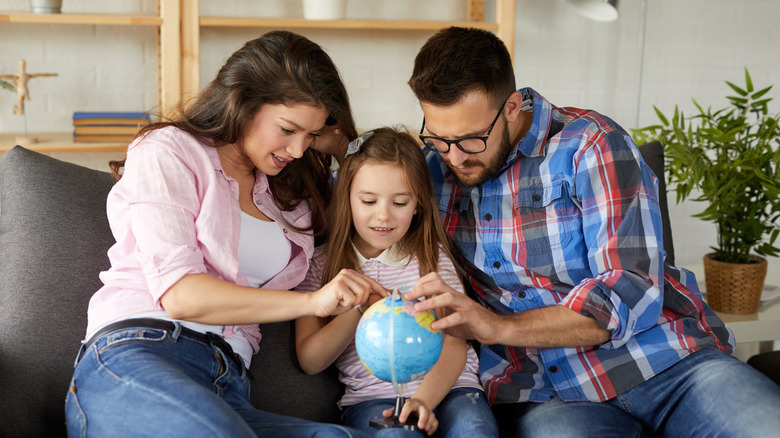 Emirmemedovski/Getty Images
Not every destination is a good fit for every personality or age group. Consider a trip to somewhere that caters to everyone's interests and needs. Destinations with family-friendly attractions such as famous landmarks or amusement parks are always a good idea, and to narrow things down, you can look at places that also offer some fun for adults. Logistics are an important aspect as well. If you have a stroller, try to make sure your destination has proper streets and sidewalks, and if you have people in your party who get tired easily, places where you have to walk everywhere may not be a good idea.
4. Learn together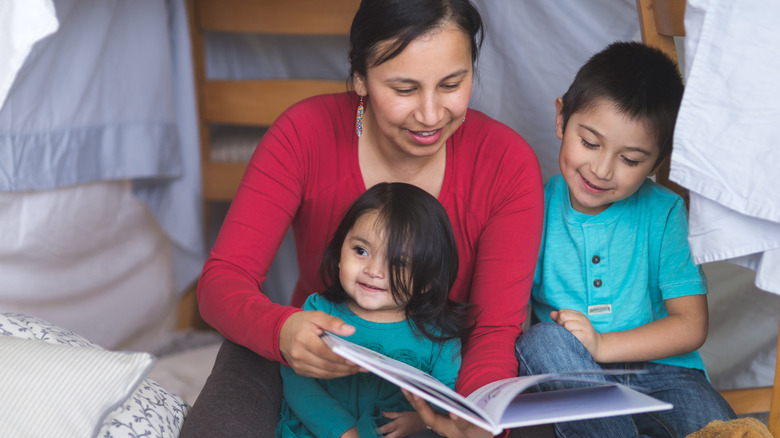 iStock
Get prepared and get everyone excited for your vacation by doing a bit of research as a group beforehand. Read books or watch documentaries or YouTube videos about the history of the place you're going and its top sights so that you're more familiar with your surroundings once you get there. If you're going to a country where you don't know the local language, start learning some common phrases together that you can use on the trip.
5. Pack smart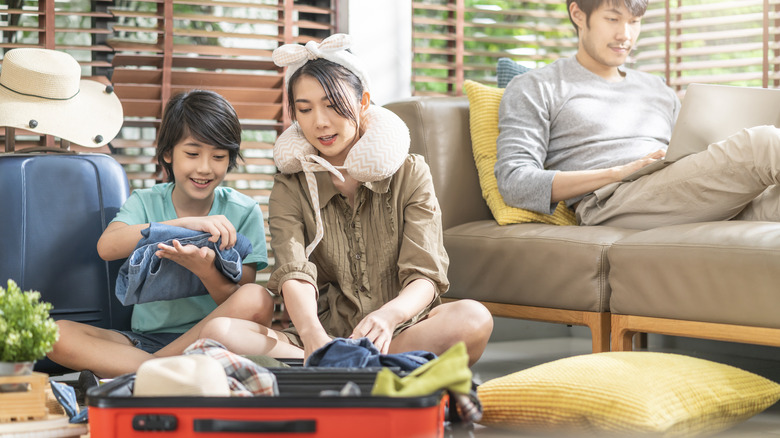 Whyframestudio/Getty Images
Not only do you want to make sure you pack all the essentials, but you should also pack as light as possible. You can always buy certain necessities at your destination, such as extra diapers or snacks. Get packing cubes for better organization and use of space, and roll up your clothes so they take up less room. Pack less clothing and make sure what you bring is versatile so that you can mix and match to change things up or in case something gets dirty. If you're traveling with younger children, involve them in packing so that they not only learn some traveling skills but also feel more involved and less likely to complain.
6. Pack bright clothes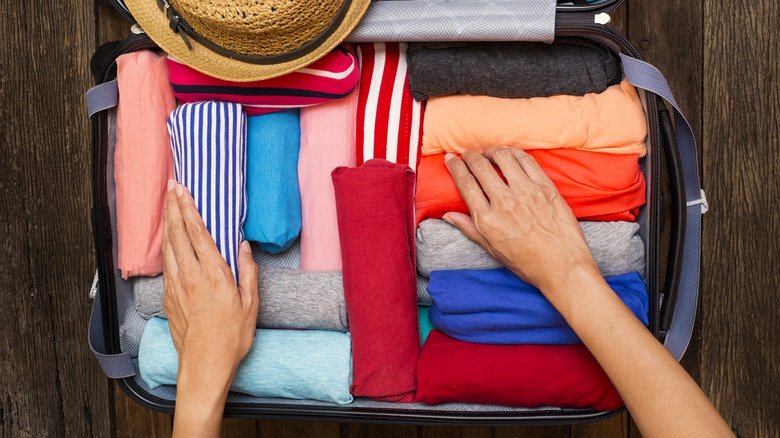 iStock
If you're in a big group, having everyone wear bright clothes will make it easier to spot each other if someone gets separated from the group. This is an especially good idea if you have younger children with you, and you should also consider pinning a card to their clothes or putting a wristband on them that lists your phone number and local address.
7. Schedule a doctor's visit beforehand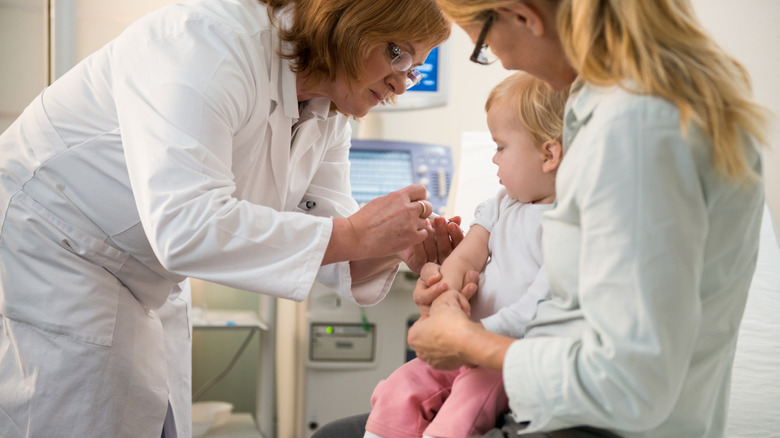 iStock
You'll want to do everything you can to avoid getting sick on vacation, so those going overseas should see their physician at least two months before departure. Inform your doctor of your travel plans and make sure everyone is caught up on any vaccinations they may need, particularly if you're traveling to a destination with location-specific diseases. If anyone in the family has a pre-existing medical condition that may require medical care, ask your doctor for help in figuring out where to find someone who specializes in that condition at your destination.
8. Bring activities for the journey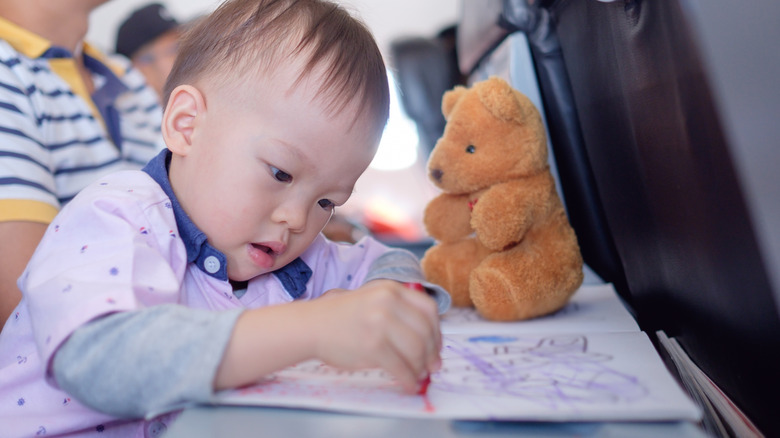 iStock
A road trip or a long flight can be excruciating if you're bored. Children are not only miserable when bored but have the ability to make you miserable as well, so packing some activity books, card games, or a tablet with movies, shows, or games is a good idea to keep them busy. Adults will also find a journey more tolerable if they have something to do like reading a book, watching something, or joining in the game playing.
9. Travel off-peak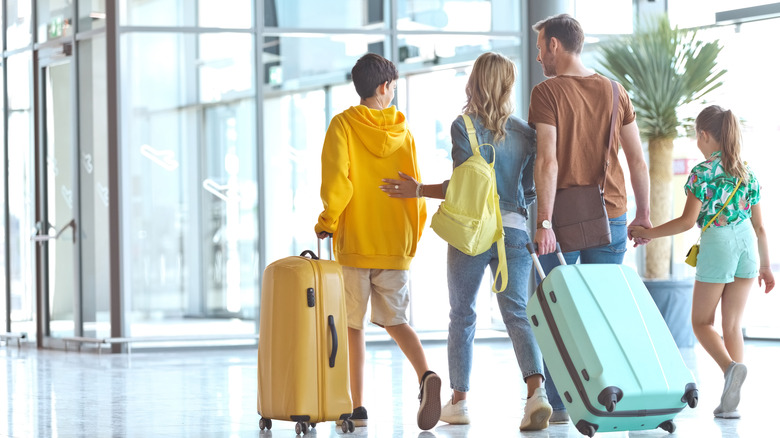 Izusek/Getty Images
There are a lot of reasons to travel in the off-season, and if possible, a family trip should be scheduled then too. When you have kids in school, however, this can be difficult, so traveling on off-peak days (Tuesdays tend to be best) or at off-peak times (very early morning, mid-morning or late night) is a good alternative. Not only will you save on flights and even accommodations when you travel off-peak, but navigating airports and highways is a lot easier with less traffic and fewer holdups.
10. Travel overnight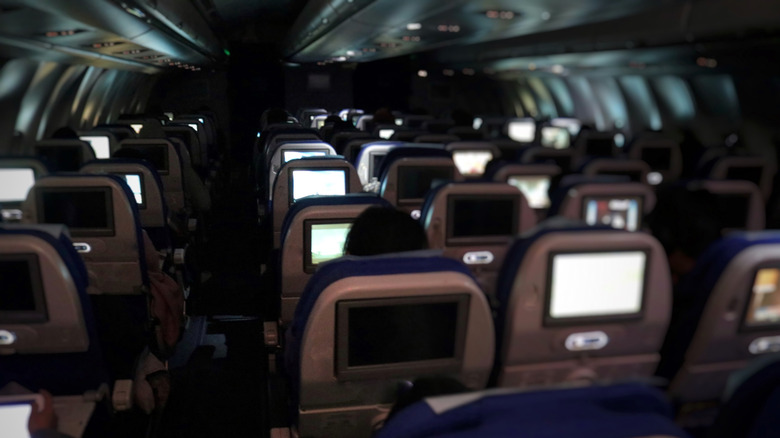 iStock
If you can, try to book your flight, train, or bus for overnight. It'll be one night of accommodations you won't have to pay for — two if you do it both ways — and everyone will be rested so that you can hit the ground running once you arrive at your destination.
11. Take breaks when driving long distances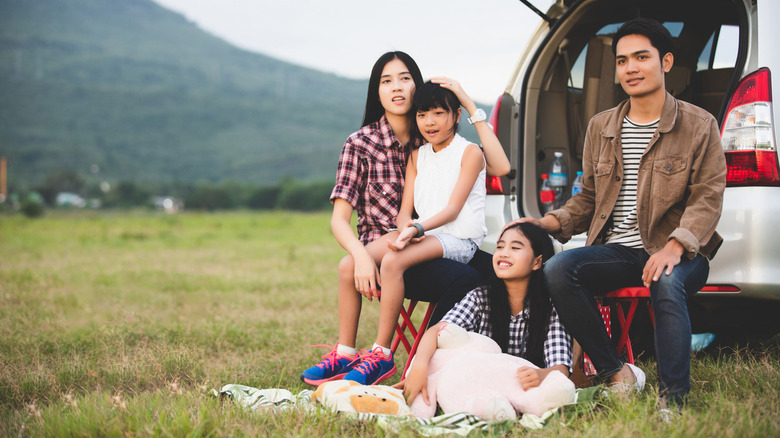 iStock
If you're taking a road trip, particularly with younger children, make sure to take breaks, preferably every two hours. In addition to rest stops, you can also plan your drive so that you can stop at historic landmarks or monuments, parks, or beautiful picnic spots so that everyone can stretch their legs and get some fresh air.
12. Prepare for delays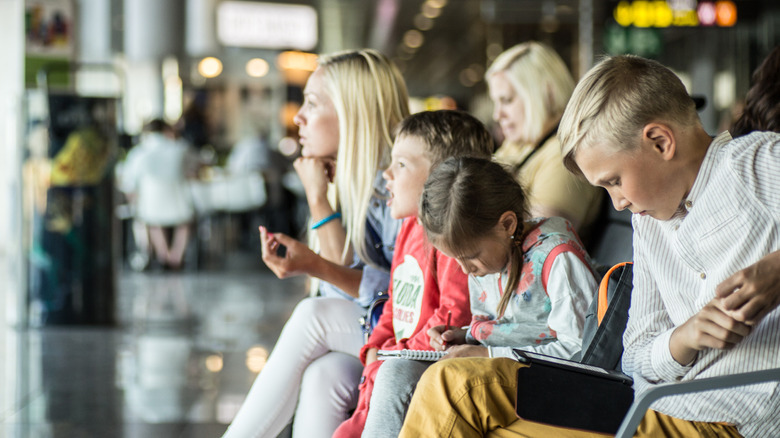 iStock
Holdups will often happen, however, and so it is best to be prepared. Whether you're taking a flight that can be delayed or going on a road trip where traffic or weather could also make your trip longer than expected, you should pack enough provisions for a 48-hour delay. Make sure your phone is charged and that you have additional chargers. Keep extra food and clothing and any medications or diapers needed, as well as a first-aid kit and enough water if possible. If you're driving, a flashlight may come in handy too.
13. Stay at a family-friendly hotel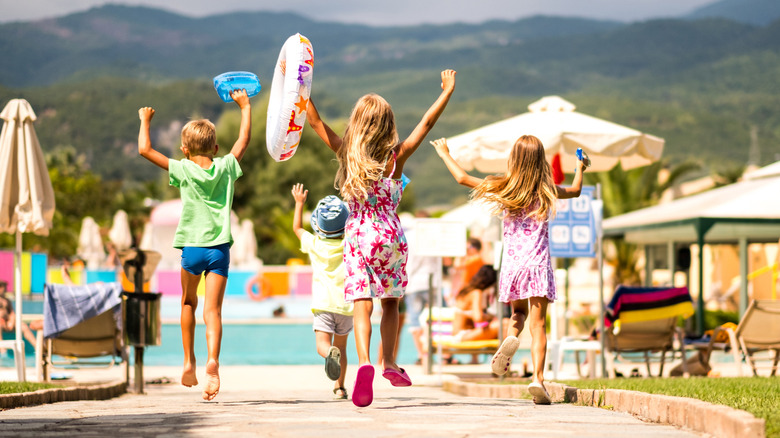 iStock
Always make sure that your hotel can properly accommodate your entire party. Pay attention to whether or not your hotel has facilities such as pools or kids' areas or family rates, all signs that families are most welcomed and encouraged to stay. The right hotel will also be close to the attractions you're there to see, as well as restaurants and stores. Hotels are preferable to Airbnbs or vacation rentals, as you'll have a full staff ready to help you, but resorts and kid-friendly cruises are also fantastic options that take away the stress of daily decision-making and also provide fun for everyone in the family.
14. Slow down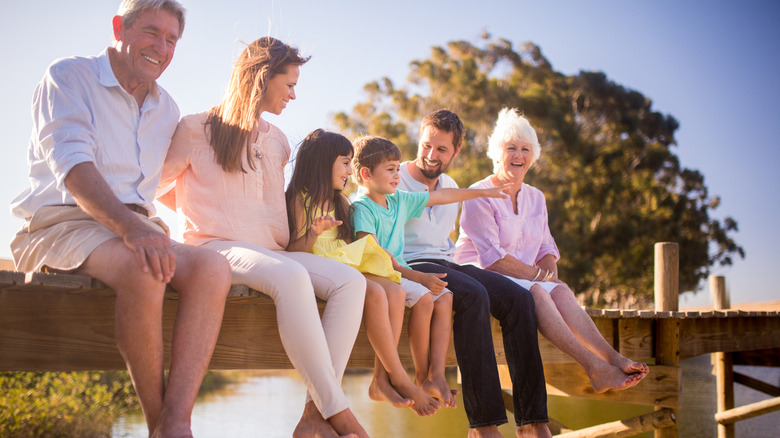 iStock
When traveling with a group, it's a good idea to keep everyone's limits in mind and slow things down so that you're going at a pace everyone can handle. Not only is this the kind thing to do, but it's also smart. Take your time to enjoy your destination, and don't rush trying to hit up as many attractions as possible. Overloading your day can result in people getting too tired and frustrated.
15. Eat in when you can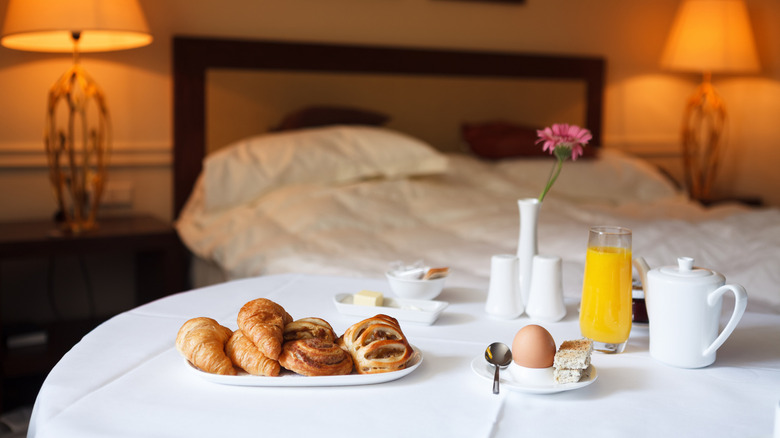 iStock
Restaurants can be a nightmare, especially when dealing with a large group that includes kids or teenagers. Agreeing on a place to go is a headache in itself, as are reservations or waiting for a table. If you can, order room service or takeout, or book a room or rental with a kitchenette. Not only will you save money if you choose to buy your own groceries, but it's also an easy way to deal with picky eaters and curb any restaurant tantrums. If you must go out, try to aim for breakfast or lunch over dinner, as dinner prices tend to be higher.
16. Make reservations where possible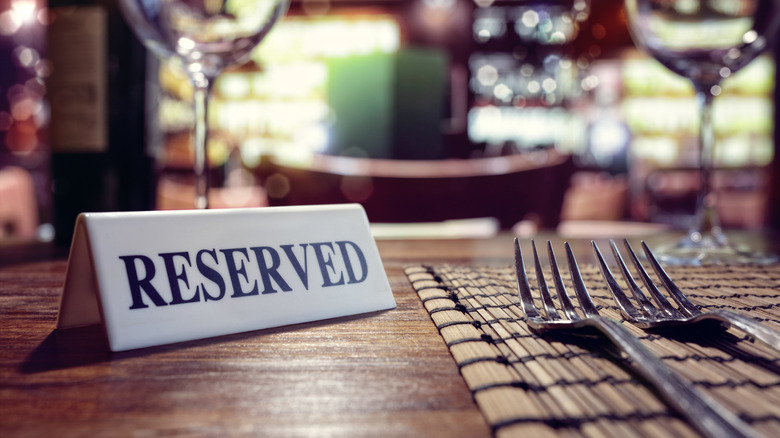 iStock
Whether you're going out to eat, need a taxi, or have a museum or other attraction on your list, try to plan out your itinerary as much as possible with guaranteed reservations. This will mean less waiting in line with tired and cranky kids (or adults). Pre-booking attractions can often get you early bird discounts as well.
17. Bring plenty of snacks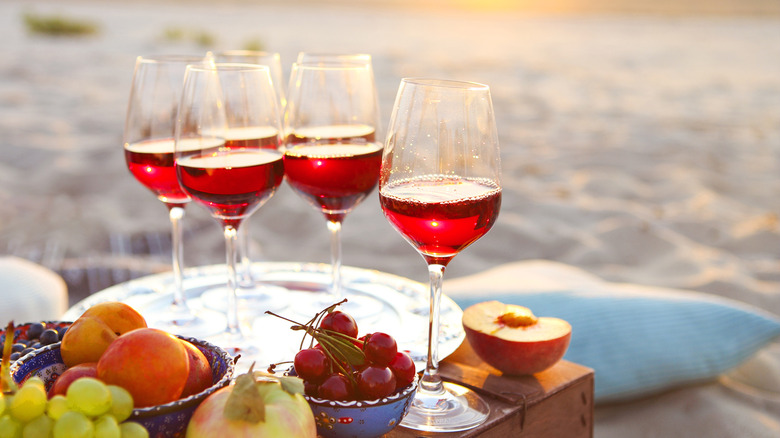 iStock
Hungriness can bring about crankiness, no matter what your age. Whether it's while traveling to your destination, checking out the local sights, or even just hanging out at your hotel, make sure you have plenty of everyone's favorite snacks on hand to ward off hunger pangs between meals and so that no one gets in a terrible mood when it's taking longer than expected to get to dinner.
18. Give everyone some freedom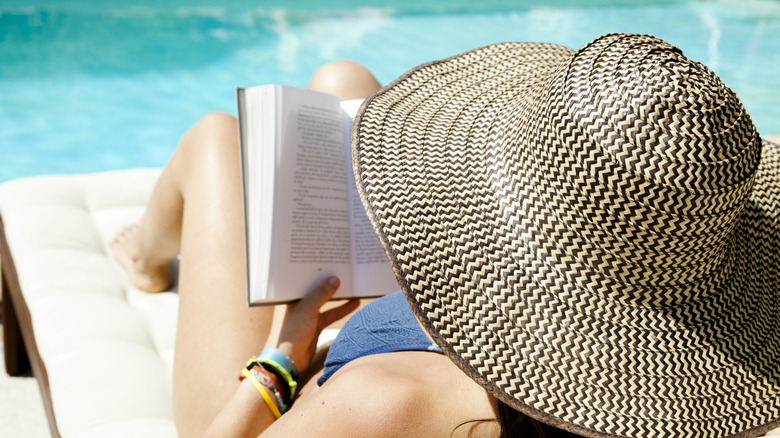 iStock
While vacations are a great opportunity for some quality family time, taking a break from each other every once in a while is a good way to promote harmony on the trip. Encourage people to take the time to read a book, play some games, or go for a walk on their own. Teens and older children can go around to explore their hotel, resort, or cruise ship for themselves, while parents and grandparents can get a quiet lunch or dinner at some point too.
19. Keep everyone informed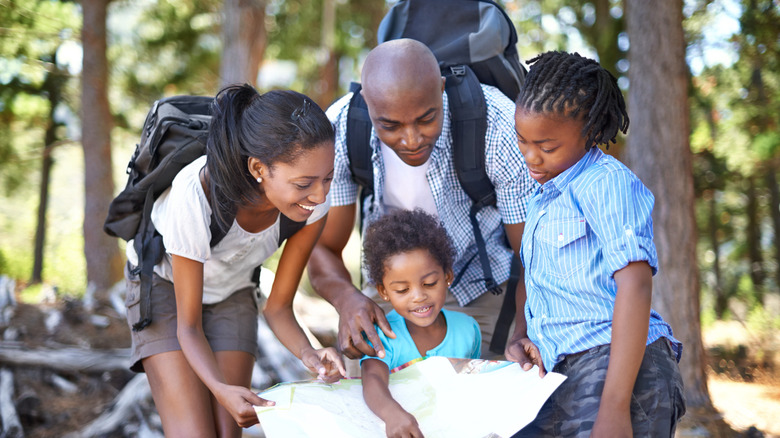 iStock
Keep your kids informed as to how long it's going to take to get to where you're going, as well as any waits for attractions or delays in travel. When kids know what to expect, they're less likely to get antsy, and it's a great way to start a conversation about how they can keep themselves occupied instead of getting bored. Everyone in your party should be aware of your itinerary, and have a say in changing it in case they're getting tired and want a later start or a lighter schedule the next day.
20. Go with the flow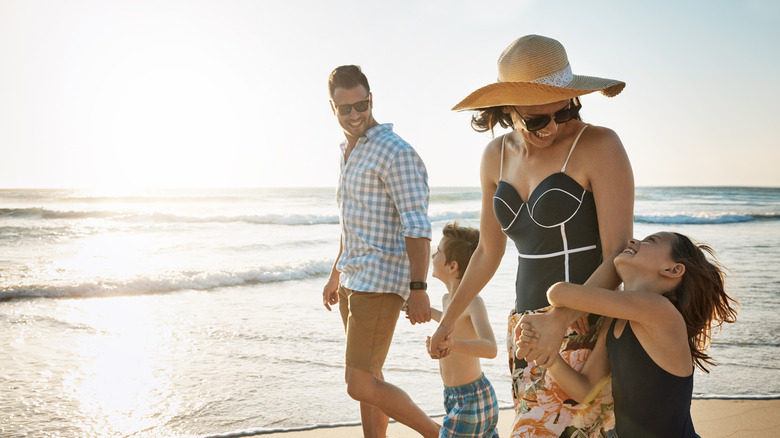 iStock
More than anything, your own attitude is what most affects how much fun you have on vacation. Things rarely go perfectly when planning a trip, so try to go with the flow if you have a snafu. Traveling can be tough by itself, but especially so with a larger group or with children. Try to prepare as much as you can, and even if you come across something you hadn't foreseen, keep your eye on the prize. You can have an amazing vacation as long as you stay positive no matter what comes your way.