Beautiful Hotels Around The World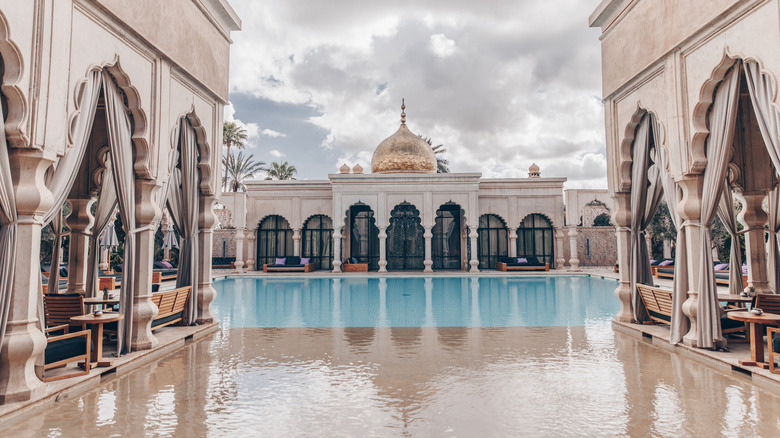 Agent Wolf/Shutterstock
These places of accommodation are nothing ordinary — stunning Moroccan craftsmanship, lodging made entirely of ice, a luxurious palace in Amsterdam — and include features you could only dream of. Check out some of the most beautiful hotels in the world while you wait to go on an adventure of your own.
Emirates Palace (UAE)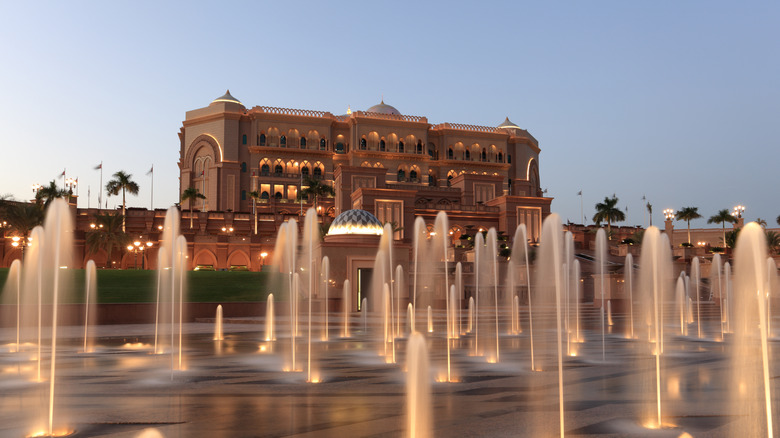 Typhoonski/Getty Images
Emirates Palace is located on the shores of the Arabian Gulf, overlooking its own private bay. The hotel in Abu Dhabi, United Arab Emirates, is adorned in gold decor, mother of pearl, crystal chandeliers and glass mosaics, all of which is representative of UAE's rich and extravagant history. 
Waldorf Astoria Amsterdam (Amsterdam, Netherlands)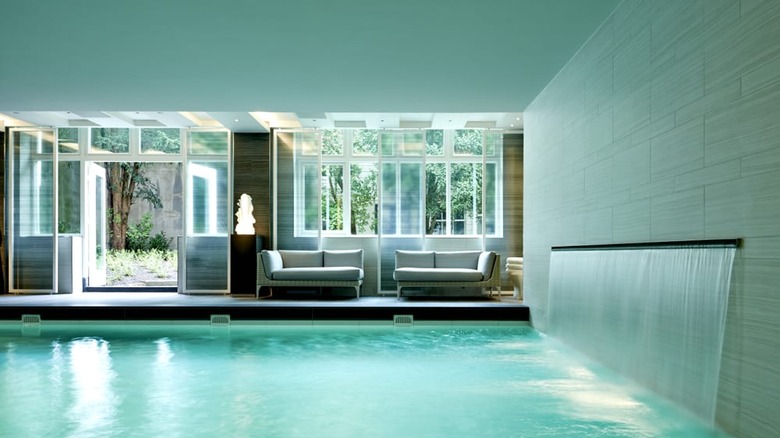 Silvia M./Yelp
The Waldorf Astoria Amsterdam is made up of six 17th-century palaces on the Herengracht canal in Amsterdam. Some of the features include a grand staircase in the Louis XIV architecture style, 18th-century art and Amsterdam's largest private courtyard. 
Post Ranch Inn (Big Sur, California)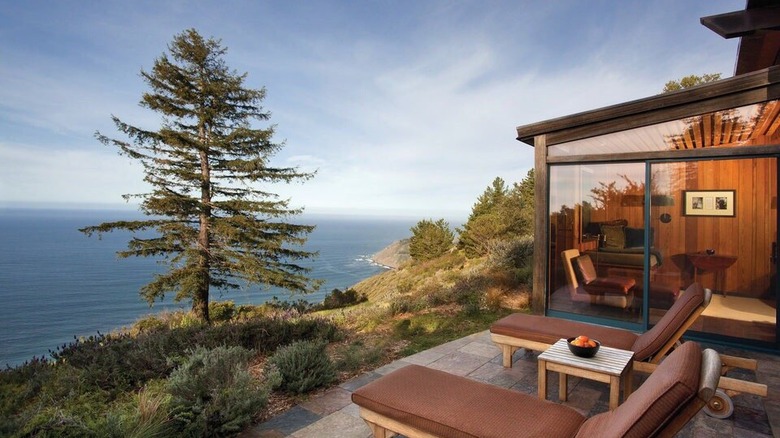 Phoebe C./Yelp
Post Ranch Inn in Big Sur, California, sits high on top of the cliffs, 1,200 feet above the Pacific Ocean. The inn's natural architecture along the coastline makes for stunning panoramic ocean views.
Montage Palmetto Bluff (Bluffton, South Carolina)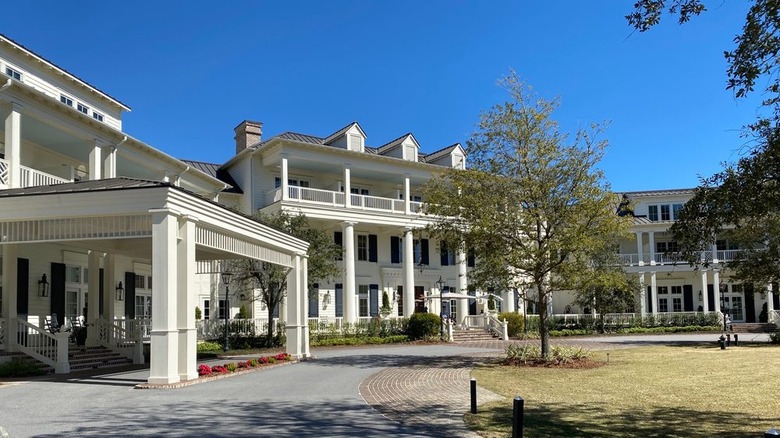 Jameelah S./Yelp
Montage Palmetto Bluff is nestled along the May River in South Carolina's Lowcountry and situated within a 20,000-acre community between Hilton Head Island and historic Savannah. An extensive nature preserve and two picturesque villages are also part of the resort. 
1 Hotel Brooklyn Bridge (Brooklyn, New York)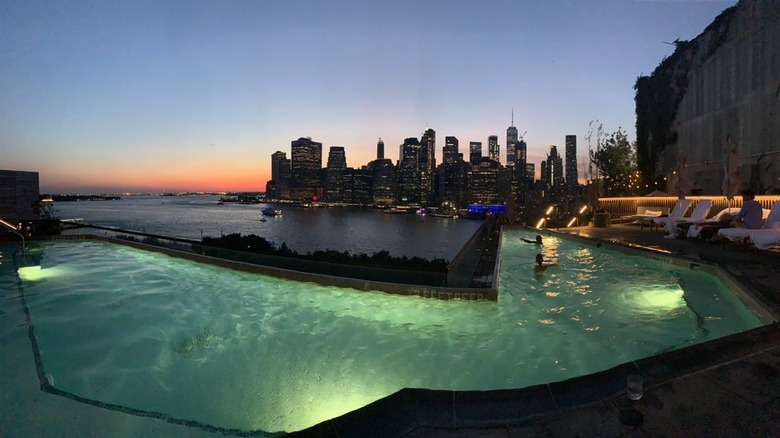 Danielle I./Yelp
The 1 Hotel Brooklyn Bridge in New York City overlooks the East River and has views of the Manhattan skyline. The scenery is impressive, but the thought behind the boutique hotel is even more so. It was designed by local artists with sustainable practices using native greenery and reclaimed wood and steel, and boasts a rainwater reclamation system on the rooftop that sends water down to irrigate the waterfront park. 
Amangiri Resort (Canyon Point, Utah)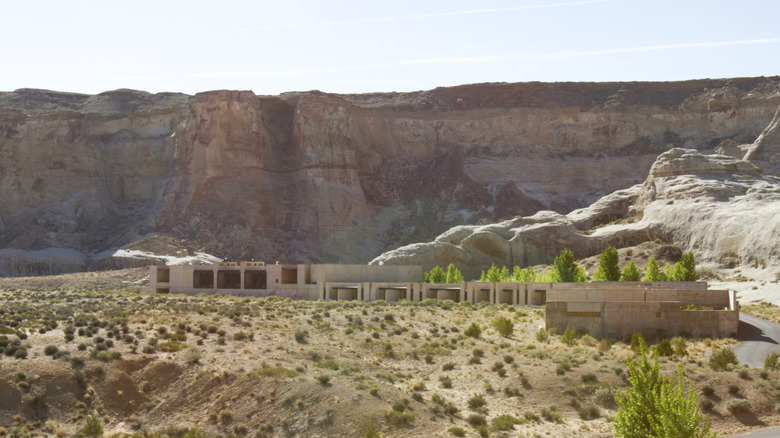 © Karen Foley | Dreamstime.com
The Amangiri Resort is a 600-acre sanctuary nestled amidst the wilderness of Canyon Point, Utah. The many villas are surrounded by towers of desert rocks, mountain ridges and dunes, which make for jaw-droppingly beautiful photos. 
Saffire Freycinet (Coles Bay, Tasmania, Australia)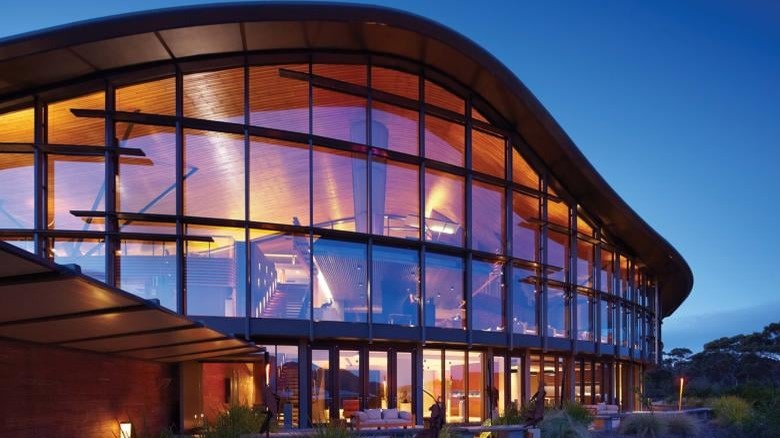 Utkrista M./Yelp
Saffire Freycinet is a luxury lodge in Tasmania, Australia, located right next to Freycinet National Park and Wineglass Bay. The hotel has an industrial, contemporary vibe and the many floor-to-ceiling windows perfectly peek out into the majestic mountains. 
Hotel Del Coronado (Coronado, California)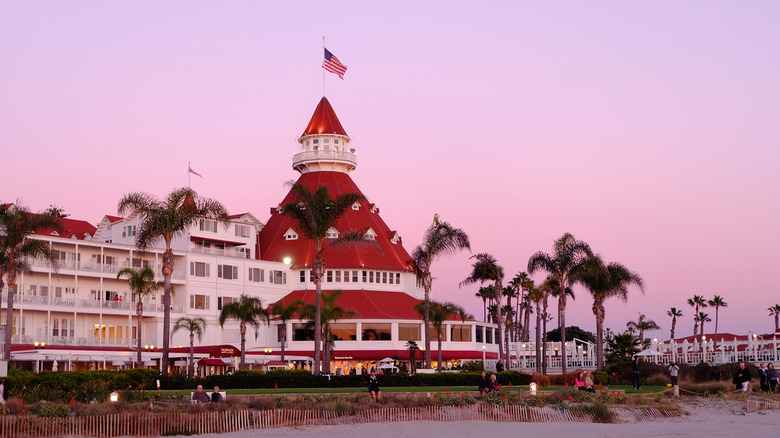 edithpifpaf/Shutterstock
Hotel Del Coronado in Coronado, California, is bursting with seaside charm, stylish architecture, modern upgrades and a romantic, beachside elegance. 
Triple Creek Ranch (Darby, Montana)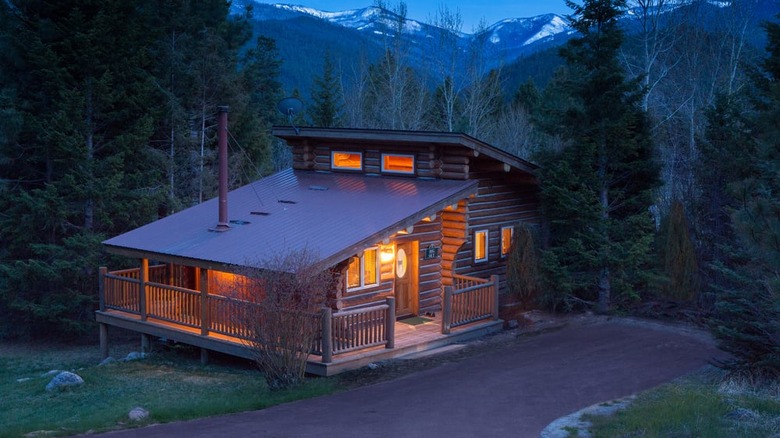 Triple Creek Ranch/Yelp
At Triple Creek Ranch in Darby, Montana, private guest cabins are tucked between the enchanting forests and trees throughout the property. The wood cabins with massive wood-burning fireplaces are rustic, elegant and so sophisticated. 
Atlantis, The Palm (Dubai, United Arab Emirates)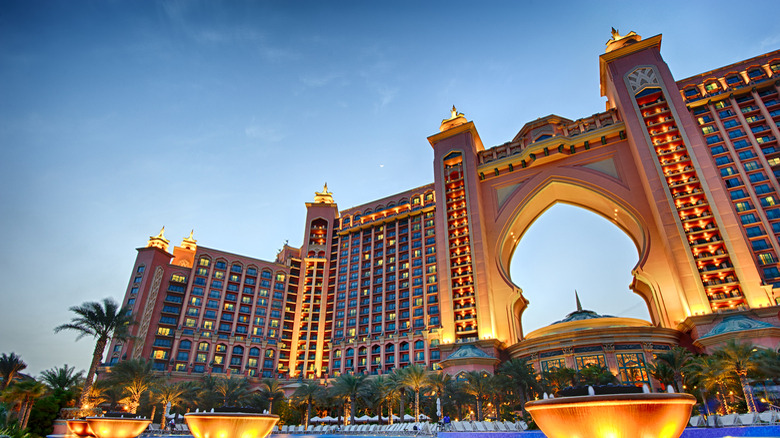 © Rizami Annuar | Dreamstime.com
 The world-famous Palm Island's Atlantis is a spectacular sight, nestled between the beautiful blue waters of the Arabian Gulf and the extravagant Dubai skyline. Some features are out-of-this-world, including an underwater suite that looks into an aquarium with 65,000 marine animals.
Burj Al Arab Jumeirah (Dubai, United Arab Emirates)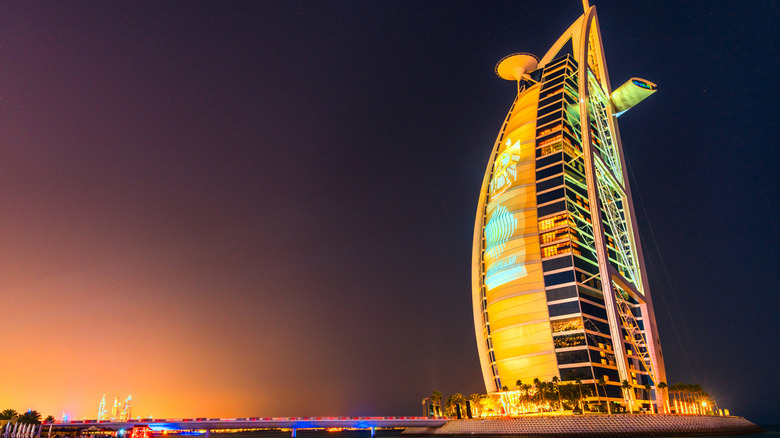 © Rizami Annuar | Dreamstime.com
The distinctive sail-shaped architecture of Burj Al Arab Jumeirah perfectly captures the richness of the Arabian Gulf cities, including Dubai. The hotel sits on a man-made island on the shores of Jumeirah Beach and is home to one of the tallest grand atriums in the world. 
Hotel Villa Honegg (Ennetburgen, Switzerland)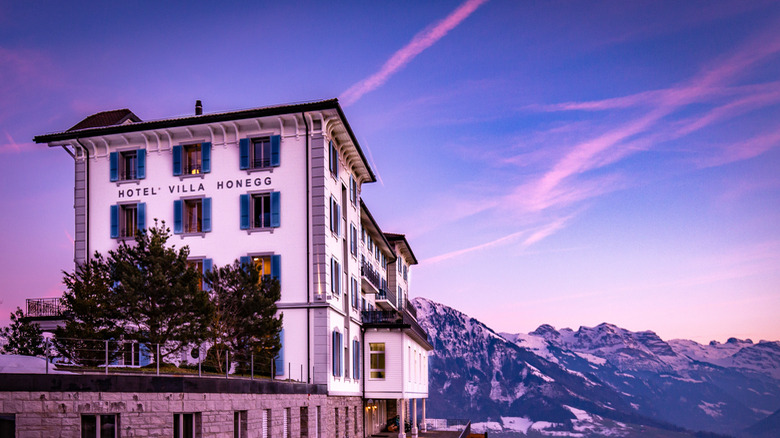 © Matthew Clausen | Dreamstime.com
Hotel Villa Honegg in Ennetburgen, Switzerland, sits at an altitude of 3,000 feet above sea level. The rolling hills and mountainscape surrounding the intricately built boutique hotel are right out of the movies.
Zaborin (Hokkaido, Japan)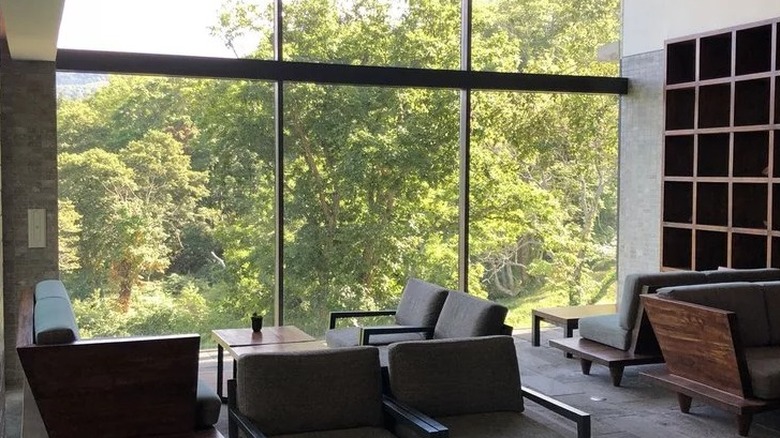 Jeremy S./Yelp
At Zaborin in Hokkaido, Japan, the aesthetic is based on nature and tradition. The resort is a "ryokan," which is a type of authentic Japanese inn that incorporates elements like tatami floors, futon beds and Japanese-style baths. Each villa at Zaborin has its own indoor and outdoor hot spring bath. 
The Peninsula (Hong Kong)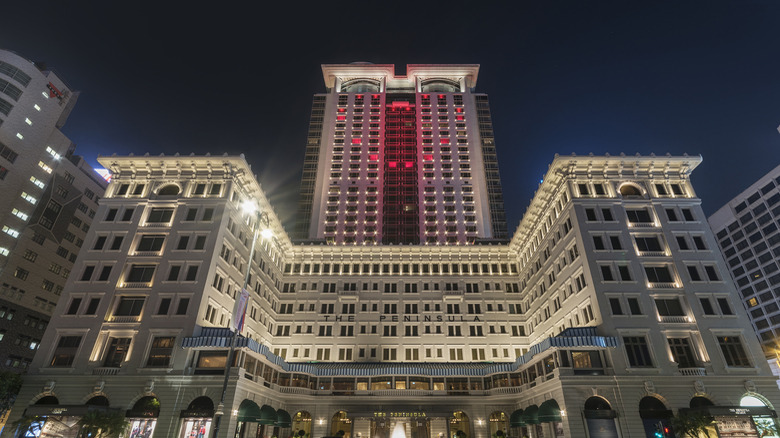 © Yiu Tung Lee | Dreamstime.com
Among the many intricate details to drool over at the Peninsula in Hong Kong is the majestic lobby. With its vaulted ceilings and intricate cornicing, the lobby has been one of the hotel's most iconic features since it opened in 1928. 
Çırağan Palace Kempinski (Istanbul, Turkey)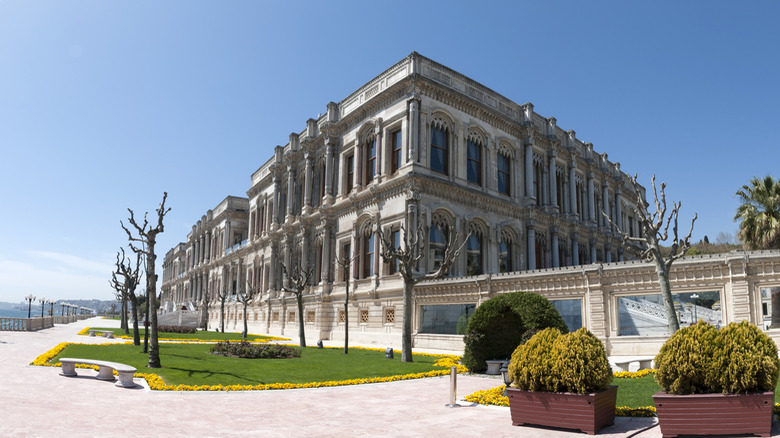 © Engin Korkmaz | Dreamstime.com
The Çırağan Palace is a regal hotel in Istanbul, Turkey, and features 11 suites in an actual Ottoman Imperial palace. The palace is located on the shores of the historically significant body of water called the Bosporus, overlooking the ancient city. 
The Sands Khao Lak by Katathani (Khao Lak, Thailand)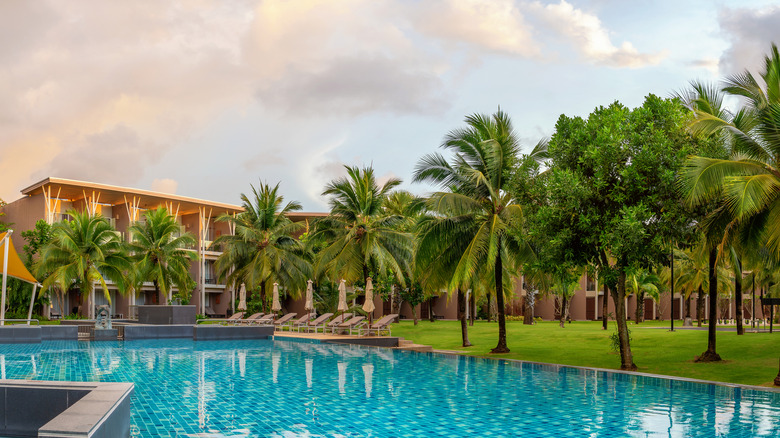 © Vladamir Razgulyaev | Dreamstime.com
The Sands Khao Lak by Katathani resort is a tropical paradise in Khao Lak, Thailand. The nature-inspired resort, with its contemporary architecture and subtle design, is surrounded by crystal clear waters, white sandy beaches and palm trees. 
Pumphouse Point (Lake St Clair, Tasmania, Australia)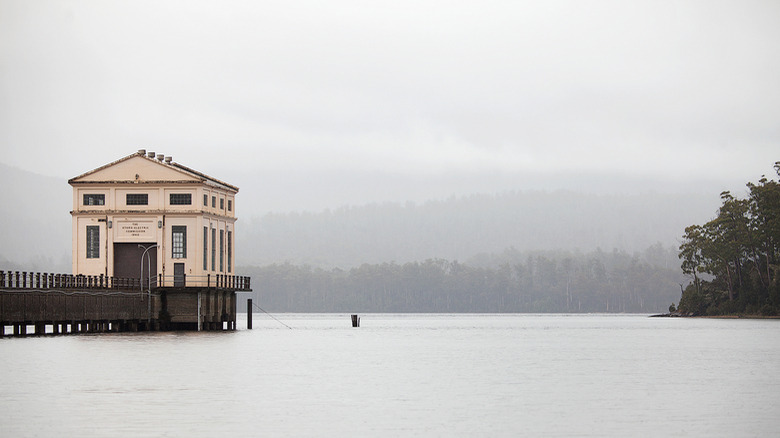 © Steve Lovegrove | Dreamstime.com
Pumphouse Point in Tasmania, Australia, is situated in the beautiful lake town of Lake St. Clair, which is the deepest lake in the Southern Hemisphere. 
The Connaught (London, England)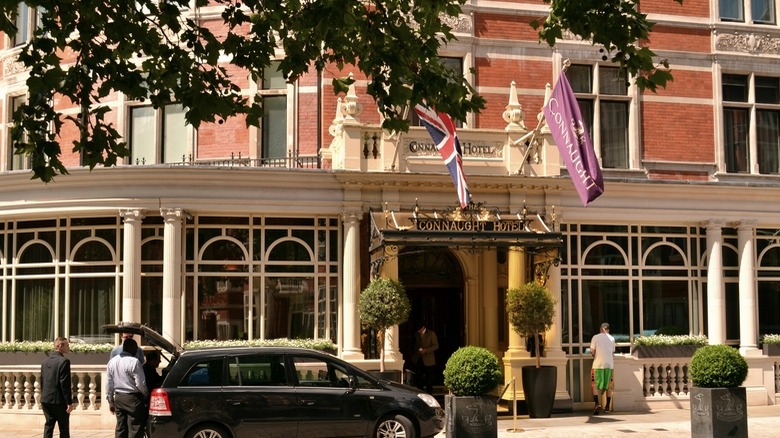 © Slawek Kozakiewicz | Dreamstime.com
The Connaught is located in Mayfair, one of London's most exclusive and upscale districts. The hotel is fitting for the upper-crust of English society, with a carefully curated collection of more than 3,000 pieces of world-class art and an inner greenspace. 
The Egerton House (London, England)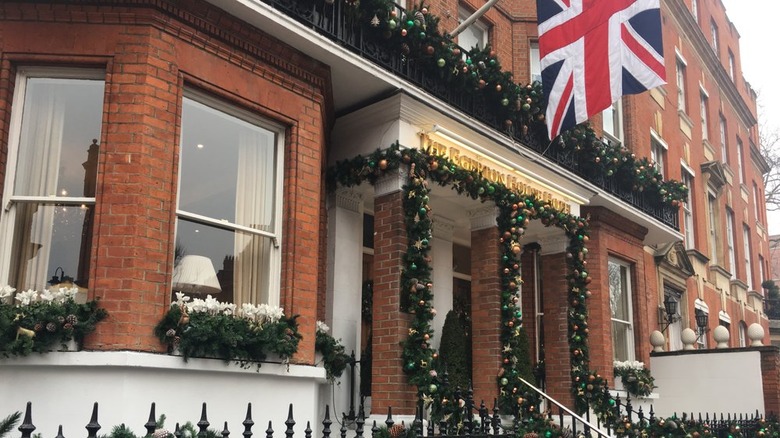 Jenn S./Yelp
Gorgeous private gardens, enchanting boutique rooms, crystal chandeliers. and Victorian décor can all be found at The Egerton House in London. The luxurious hotel is essentially a live-in museum. 
Marina Bay Sands Singapore (Marina Bay, Singapore)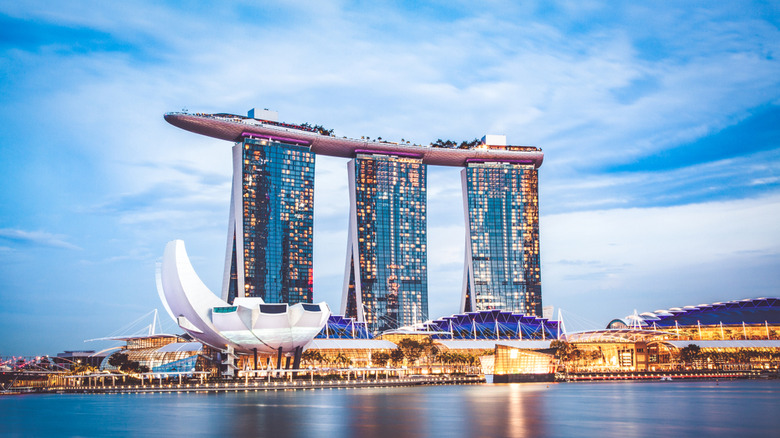 Melinda Nagy/Shutterstock
Marina Bay Sands in Singapore is located along the exquisite Marina Bay waterfront with three cascading hotel towers that boast floating crystal pavilions, a lotus-inspired ArtScience Museum, and a brilliant digital light canvas in what happens to be one of the safest cities in the world.
The Setai (Miami Beach, Florida)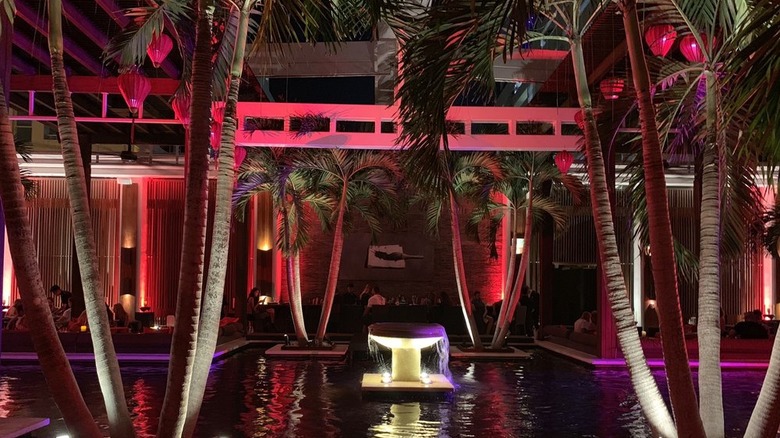 Alex A./Yelp
The design of The Setai is an ode to the rich architectural history of its Miami neighborhood as well as the international art deco movement and its influence in Asia. The hotel is located in a restored 1936 landmark building within the Art Deco District. 
The Taj Mahal Palace (Mumbai, India)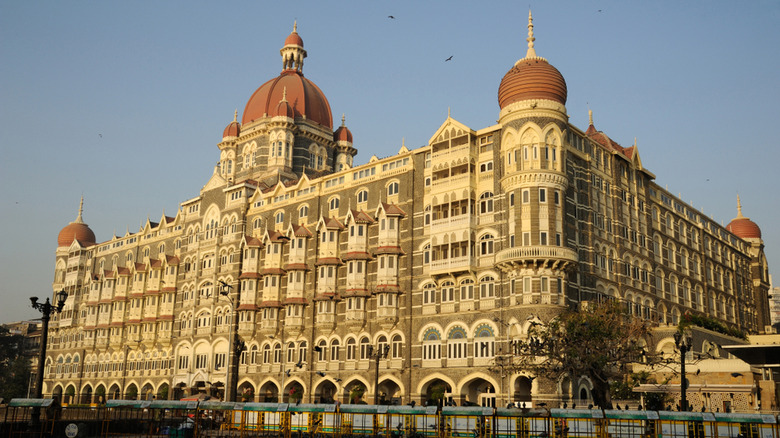 RAMNIKLAL MODI/Shutterstock
The Taj Mahal Palace hotel in Mumbai, India, overlooks the iconic Gateway of India. As India's first luxury hotel, the accommodation offers a truly regal ambiance. 
Meadowood (Napa, California)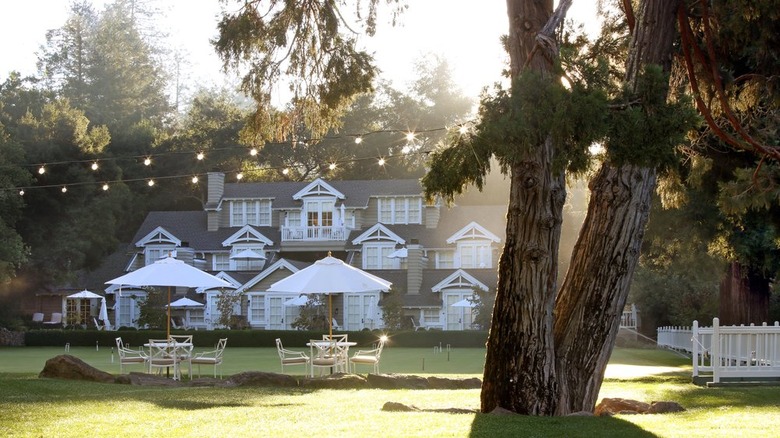 Meadowood Napa Valley/Yelp
The Meadowood is an exquisitely detailed retreat tucked inside the iconic Wine Country of Napa Valley, California. The many lodges and suites are surrounded by meadows and nature. 
Gramercy Park Hotel (New York City, New York)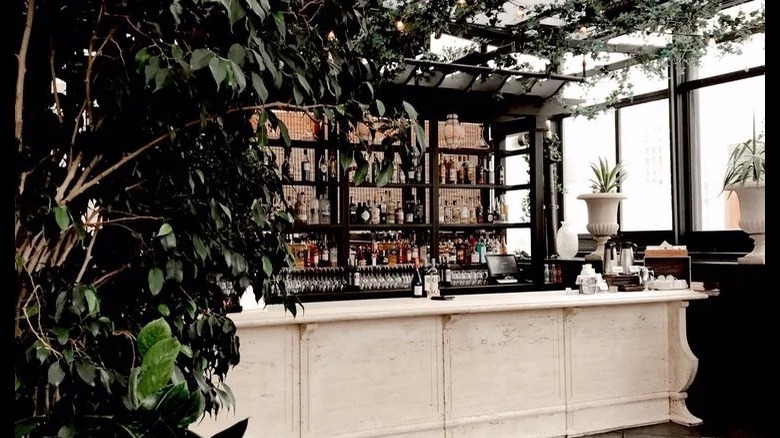 Sari Marissa G./Yelp
The Gramercy Park Hotel in New York City is a stunning building and boasts a carefully curated collection of antiques, including handcrafted Moroccan tiles, Italian fireplaces and more exclusive items that have been imported from all over the world.
One&Only Reethi Rah (North Male Atoll, Maldives)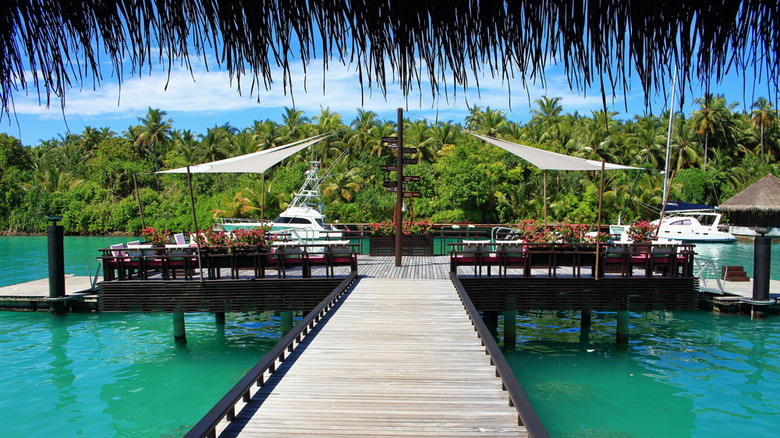 Christian Giaffrey/Shutterstock
The One&Only Reethi Rah is an exclusive hotel resort in the Maldives. Right along the Indian Ocean are villas across 12 white sand beaches, including ones that float on top of the most sparkling blue waters. 
Ojai Valley Inn (Ojai, California)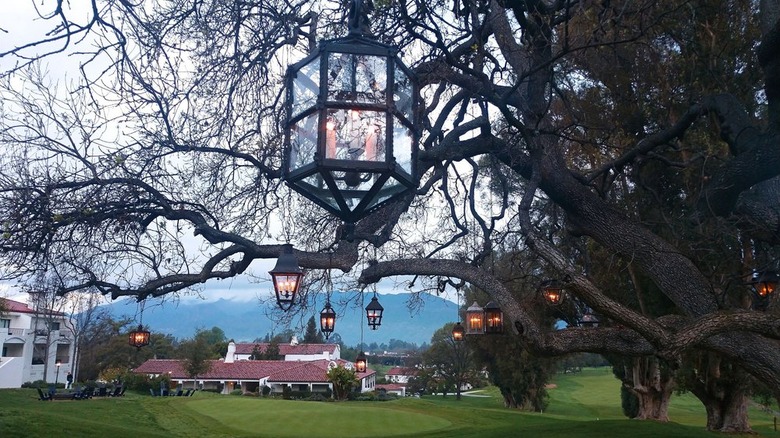 Trixie N./Yelp
The ultra-charming Ojai Valley Inn is located in the bohemian region of Ojai, California, that was first settled by the Chumash Native Americans more than 10,000 years ago. The tribe believed the valley held mystical powers and a peaceful sacredness. 
Peninsula Paris (Paris, France)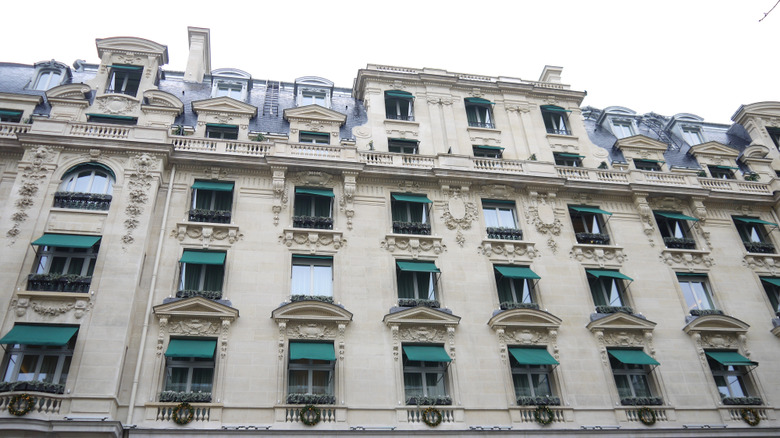 Top Photo Corporation/Shutterstock
The world-class Peninsula Paris features 200 luxurious rooms designed with modern technology in mind, some of which are inspired by haute couture, showcasing their French heritage. The hotel is a sanctuary in the heart of Paris on the historic Avenue Kleber and boasts an art collection of more than 1,300 pieces. 
Hotel Fasano Rio de Janeiro (Rio de Janeiro, Brazil)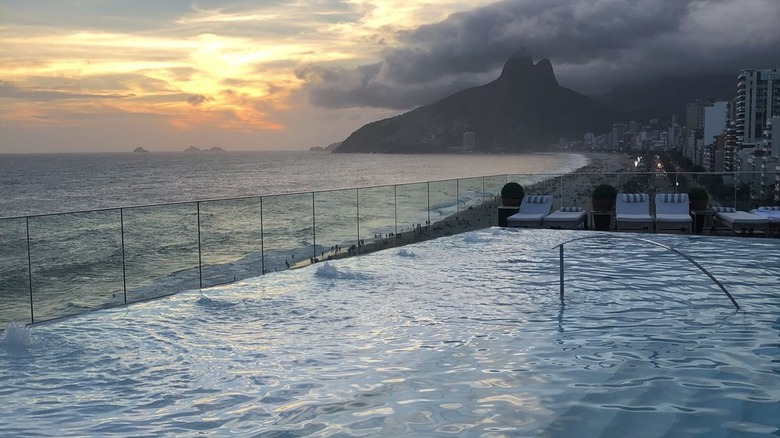 Albert B./Yelp
Hotel Fasano Rio de Janeiro is located on Avenida Vieira Souto, right in the heart of colorful Ipanema Beach. The hotel is made with Brazilian materials like Îpe flooring and piquiá tree stumps as well as Grecian marble, 19th-century Argentinean brick,  and Chinese onyx.
Palace Hotel (San Francisco, California)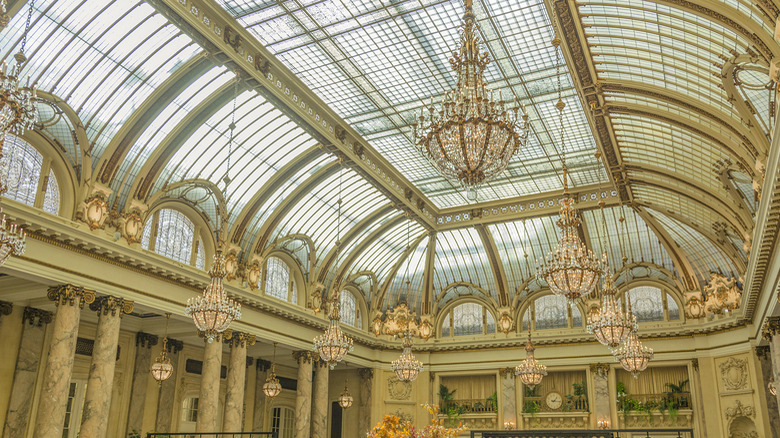 © Valerio Rosati | Dreamstime.com
This San Francisco landmark was established in 1875 and was the largest hotel in the world at the time. The grand architecture, modern decor, glistening promenade and cityscape exterior make the Palace Hotel an American icon. 
Sea Island Resort (Sea Island, Georgia)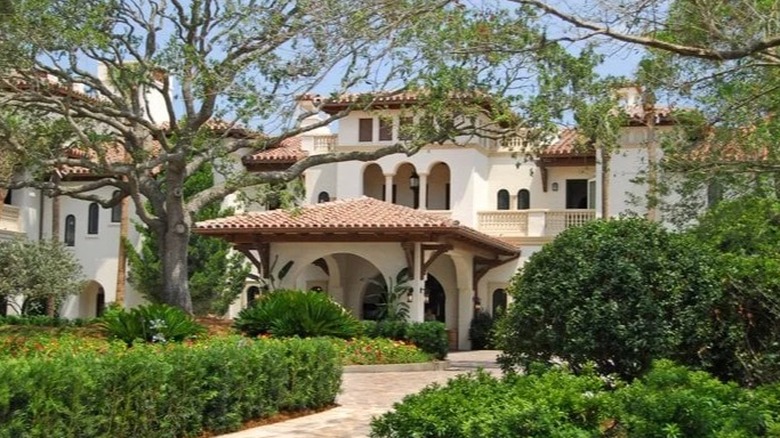 Sea Island Resort/Yelp
Sea Island Resort in Georgia is the only resort in the world to receive four Forbes Five Stars for 12 years in a row. The Southern charm, attention to detail and diverse selection of cottages are to credit. 
The Peninsula Shanghai (Shanghai, China)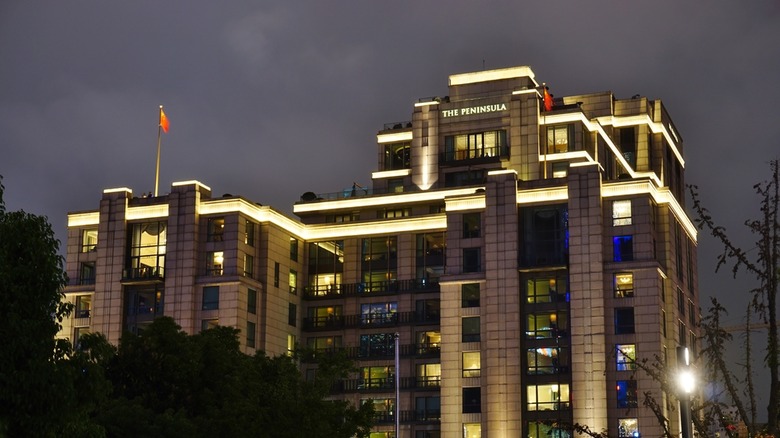 EQRoy/Shutterstock
The Shanghai location is The Peninsula Hotels' flagship hotel in China and a perfect blend of luxury, hospitality and upscale living. The Peninsula Shanghai sits on the city's iconic riverfront and is known for its art deco-inspired interiors, including marble and natural stone bathrooms. 
Wickaninnish Inn (Tofino, Canada)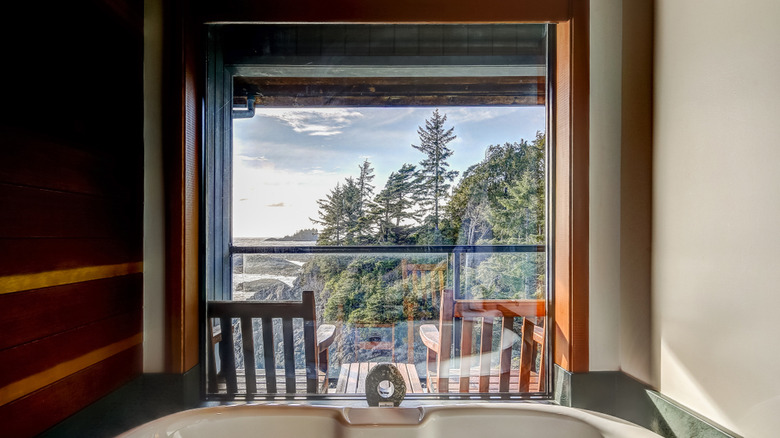 Todamo/Shutterstock
The Wickaninnish Inn in Tofino, British Columbia, Canada, is located between a lush, vibrant forest and the sea. The inn's design was inspired by the outdoors and it was made using local cedar, fir, driftwood and stone. 
Oberoi Udaivilas (Udaipur, India)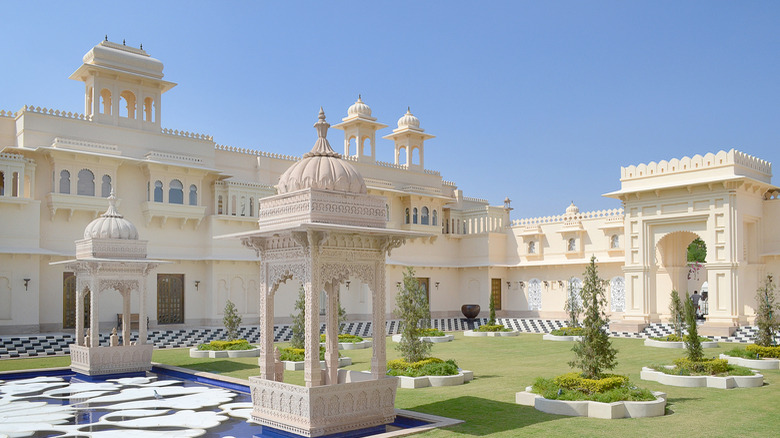 © Steven Cukrov | Dreamstime.com
The Oberoi Udaivilas in Udaipur, India, is magnificent in both design and location. Udaipur is known for its hilltop forts, palaces, awe-inspiring temples and majestic gardens, which surround the resort. The traditional designs and decorative detailing showcase Indian craftsmanship and the intricate work of marble and mirror mosaics. 
Manor Vail Lodge (Vail, Colorado)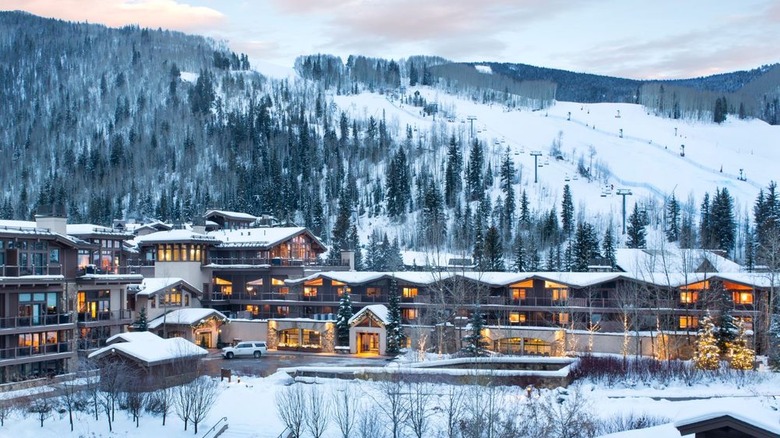 Manor Vail Lodge/Yelp
This amazing mountain town lodge offers quaint and classic cabin-style condominiums in Vail, Colorado. Manor Vail Lodge is located at the base of Golden Peak and offers breathtaking views of mountains and meadows.
Encuentro Guadalupe (Valle de Guadalupe, Ensenada, Mexico)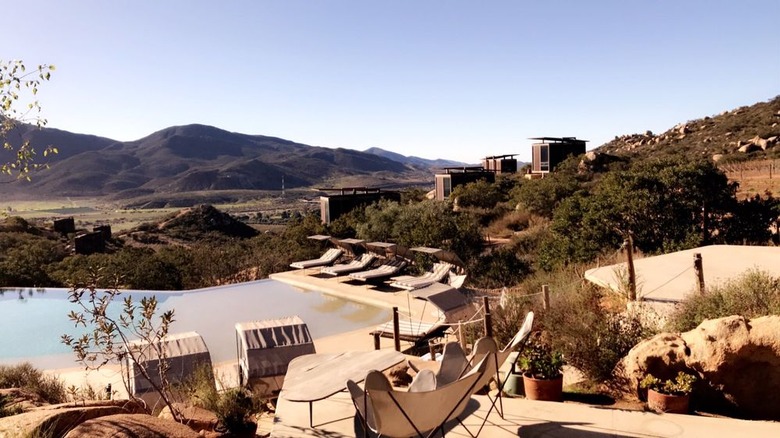 Morgan H./Yelp
Encuentro Guadalupe is located in the Guadalupe Valley of Ensenada, Mexico, with wonderful views of the surrounding fields, valleys and local wine soils. 
The West Hollywood Edition (West Hollywood, California)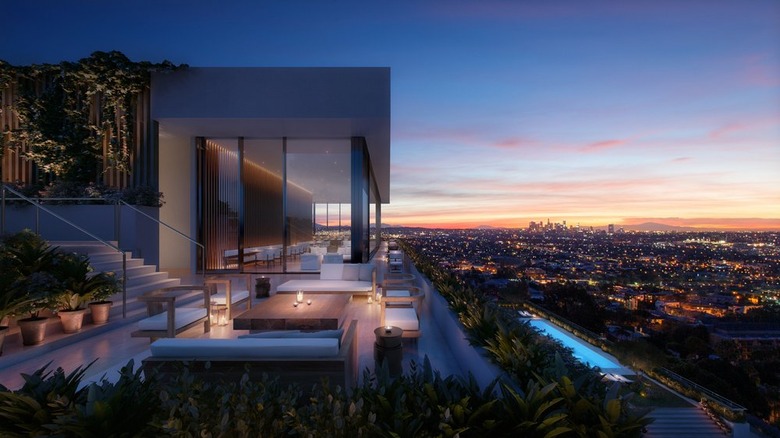 The West Hollywood EDITION/Shutterstock
A massive rooftop pool, beautiful outdoor terraces and large floor-to-ceiling windows with views of Los Angeles and Beverly Hills make the West Hollywood Edition in California a perfect fit for La La Land. 
The Plaza (New York City, New York)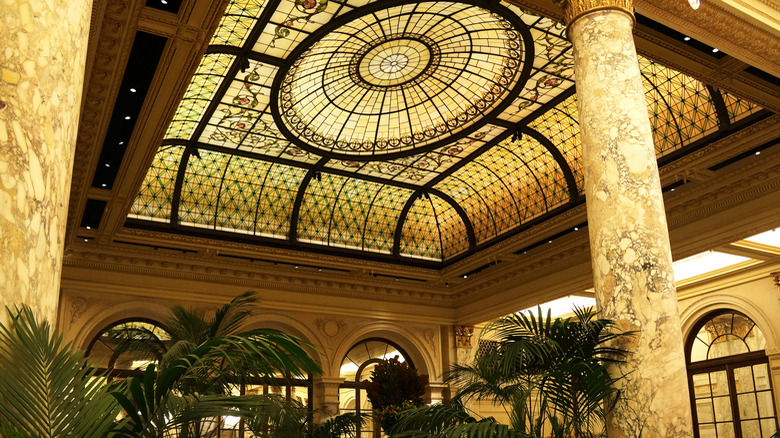 © Lynn Watson | Dreamstime.com
The Plaza Hotel has been a New York City icon since 1907 and its coveted Central Park location is unmatched. The Plaza is one of the places in New York where you are likely to spot celebrities. 
Fairmont Le Château Frontenac (Quebec City, Canada)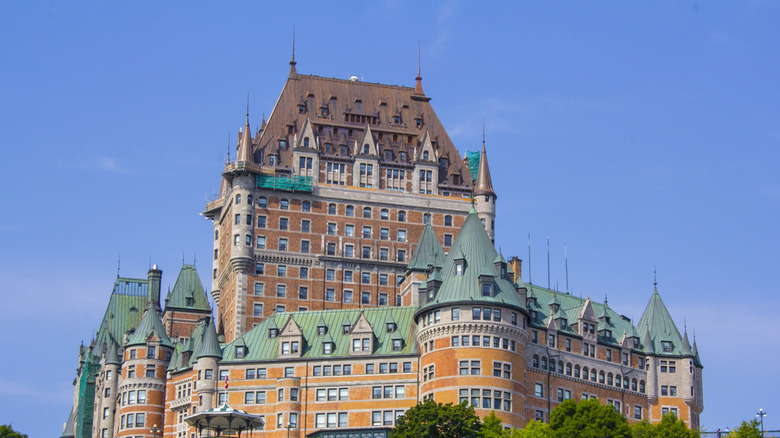 © Samantha Ong | Dreamstime.com
The Fairmont Le Château Frontenac is situated high up on a majestic bluff overlooking the St. Lawrence River at the heart of Quebec City. The castle-like building is just as elegant inside.  
Ashford Castle (Cong, County Mayo, Ireland)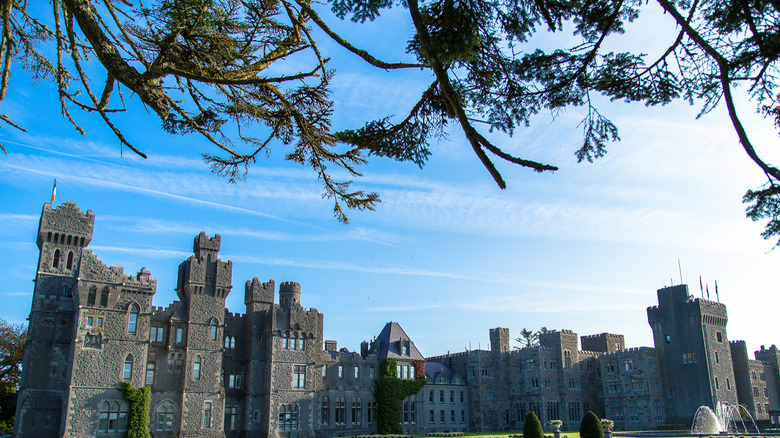 © Marabelo | Dreamstime.com
The Ashford Castle is 800 years old and was the former home of the Guinness family. This Cong, Ireland spot mixes the estate's original features like grand stone gates with more modern elements like a wellness spa. 
IceHotel (Jukkasjärvi, Sweden)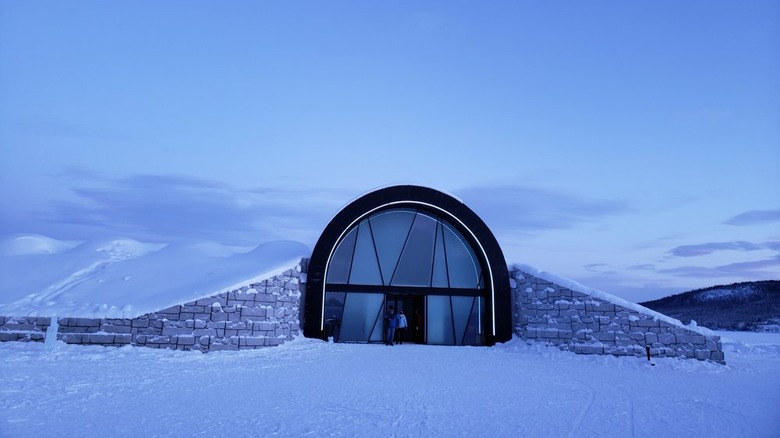 Elisabeth P./Yelp
This is one of the most unusual hotels in the world. The IceHotel in Jukkasjärvi, Sweden, is recreated every winter and completely made out of natural ice from Torne River, one of Sweden's national rivers. 
Belmond Copacabana Palace (Rio De Janeiro, Brazil)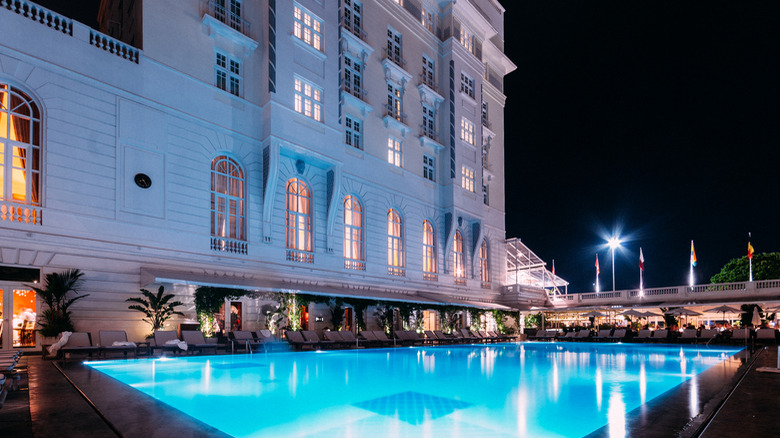 © Brasilnut | Dreamstime.com
The Belmond Copacabana Palace is on one of the most iconic beaches in the world in Rio De Janeiro. Among the dazzling features is a half Olympic-sized swimming pool. 
Hotel Alfonso XIII (Seville, Spain)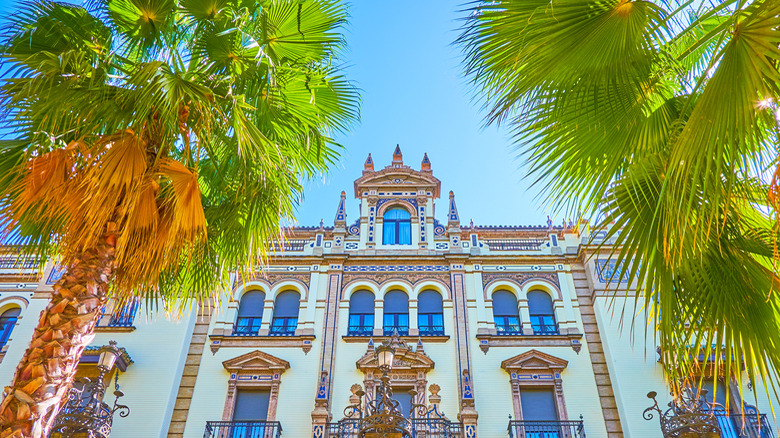 © Evgeniy | Dreamstime.com
Hotel Alfonso XIII offers 126 guestrooms and 22 luxurious suites that capture the historic and charming village of Seville, Spain. The hotel is decorated in Castilian, Moorish and Andalusian styles, and the intricate details and features are seemingly endless. 
The Langham (Chicago, Illinois)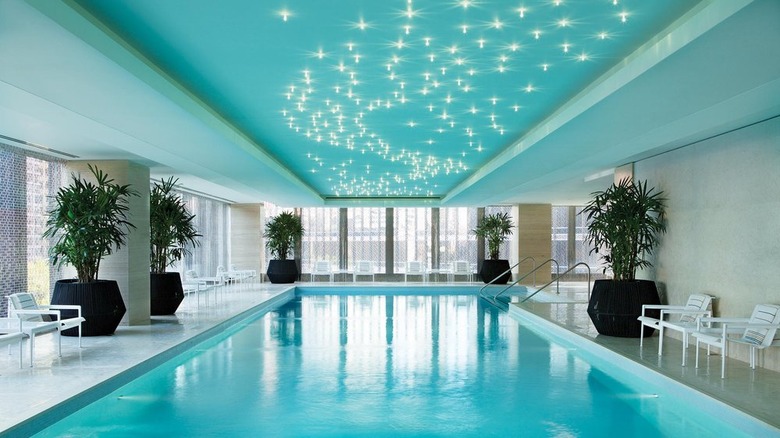 © The Langham, Chicago/Yelp
The Langham in Chicago is housed in a skyscraper designed by famous architect Ludwig Mies van der Rohe and overlooks Lake Michigan and other stunning architectural landmarks the city has to offer. 
Royal Mansour Marrakech (Marrakech, Morocco)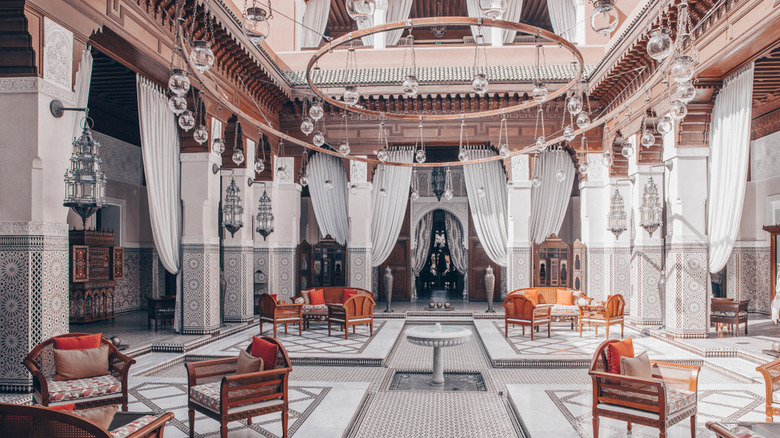 Agent Wolf/Shutterstock 
The Royal Mansour Marrakech is an impeccably designed boutique hotel, so much so that even the littlest accessories pay homage to Moroccan craftsmanship. Haute couture fabrics, fine art, imperial textures, carved plaster and silk drapes are just the beginning. 
Fairmont Royal York (Toronto, Canada)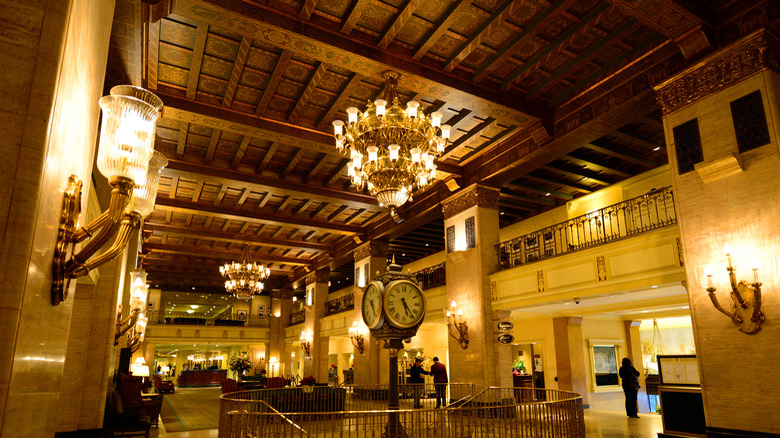 © CkChiu | Dreamstime.com
The Fairmont Royal York in Toronto mixes comfort and convenience with elegance and brilliant skyline views.
Bellagio Hotel and Casino (Las Vegas, Nevada)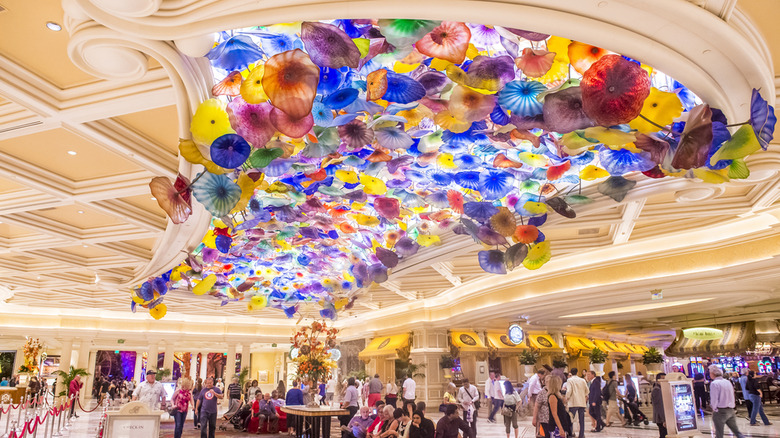 Kobby Dagan/Shutterstock
The Bellagio Hotel and Casino in Las Vegas is known for its show-stopping water displays and exquisite courtyards. This prime Vegas spot is easily one of the most expensive travel destinations in America. 
Hôtel Plaza Athénée (Paris, France)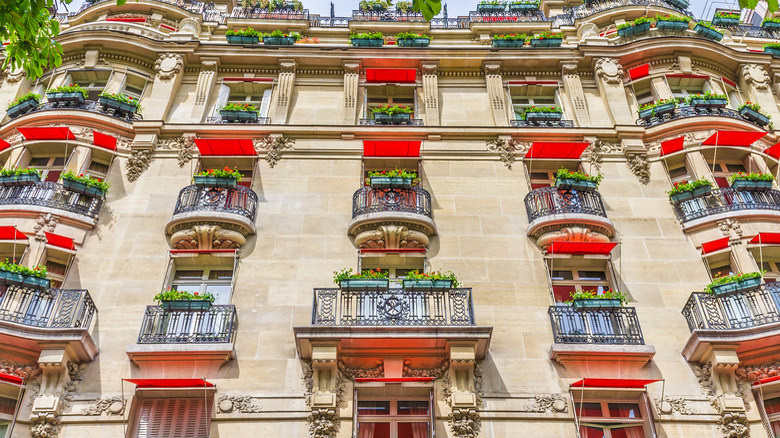 © Silva Krajnc | Dreamstime.com
The glamorous rooms of Hôtel Plaza Athénée in Paris are surrounded by decor appropriately fitting the most romantic city in the world. The hotel is located on the avenue of haute couture, with a view of both the Eiffel Tower and Champs-Élysées.
Danubius Hotel Gellért (Budapest, Hungary)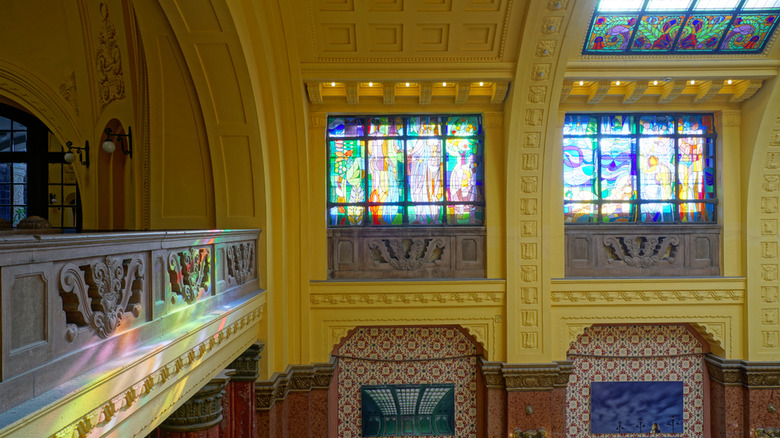 EQRoy/Shutterstock
This Budapest accommodation is right along the Danube River, and the landmark art nouveau hotel and spa in Hungary will make you feel like you're stepping back in time.