11 Tips To Make Thanksgiving Travel A Breeze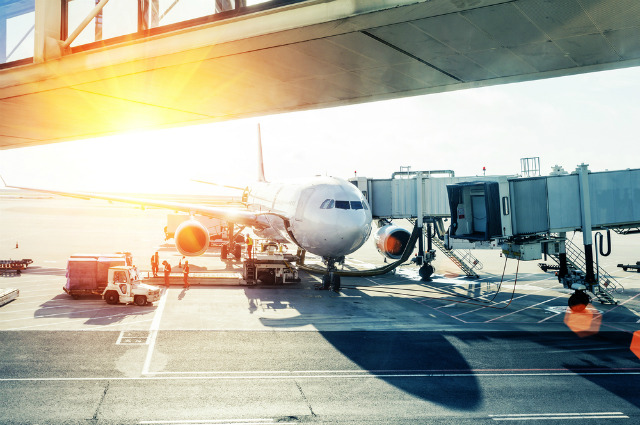 Shutterstock
Tips to Make Thanksgiving Travel a Breeze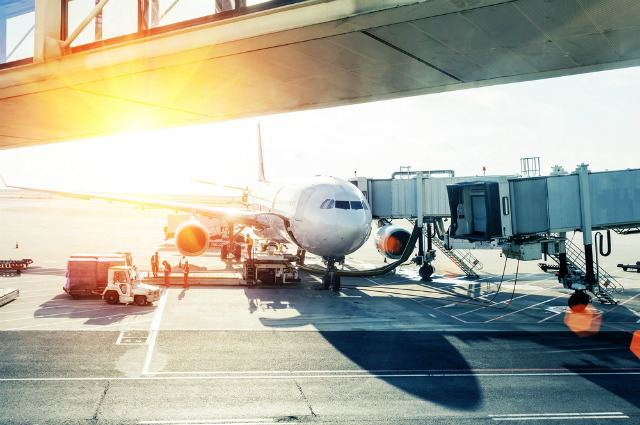 Shutterstock
We turned to frequent travelers and travel industry experts to get the scoop on making Thanksgiving travel a little less stressful. Whether you're planning on flying or driving, there are a few things you can do to make the trip that much easier.
Book Flights Sooner Rather than Later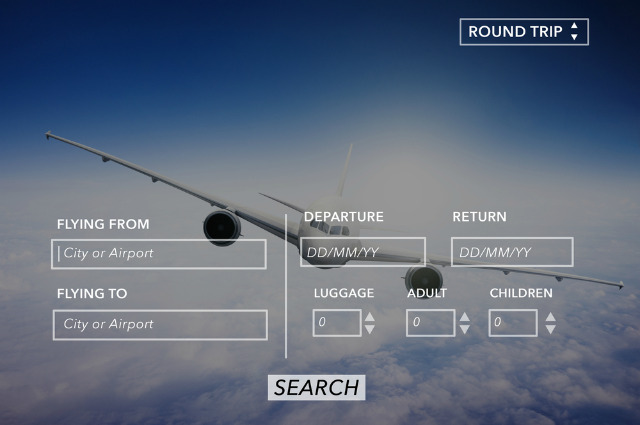 Shutterstock
"The sooner you book, the more affordable your flight will be," said CheapOair's Travel Expert Tom Spagnola. "Consumers should book their Thanksgiving travel now for the most affordable travel options. The longer you wait to book your travel, the higher tickets will be."
Be Flexible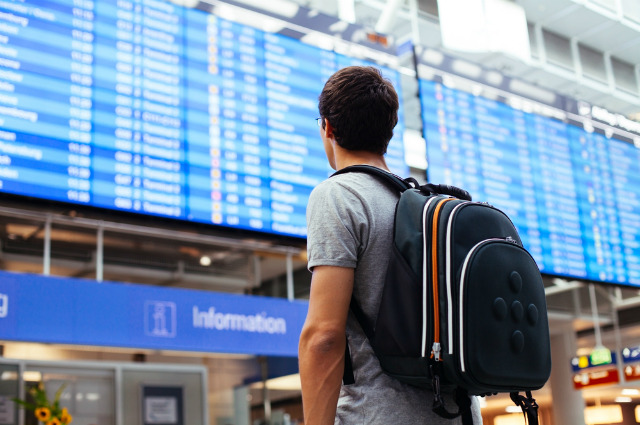 Shutterstock
"Flexibility is key when booking last-minute flights. For example, the day before Thanksgiving and the Sunday following Thanksgiving are typical travel days for people," Spagnola said. That means those days are going to be in high demand. "If there are ways that the passengers could leave earlier the week of Thanksgiving or book return flights the following week,  that would yield a tremendous cost savings."
Fly Into Smaller Airports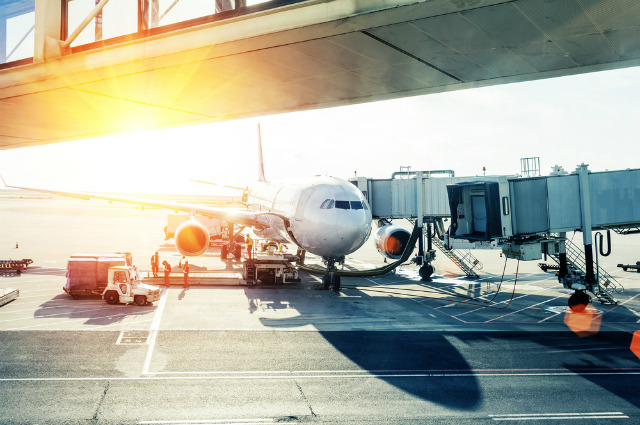 Shutterstock
"Several major cities typically have two airports in them [and] a lot of the low-cost carriers will fly into the smaller airports, which can offer tremendous savings on your travel," he said. "An example would be LAX as the major airport and Burbank Airport being smaller, but a much cheaper option. These airports are only 30 miles from each other." On top of saving money, flying out of a smaller airport typically means dealing with fewer crowds.
Don't Fly (or Drive) on the Busiest Days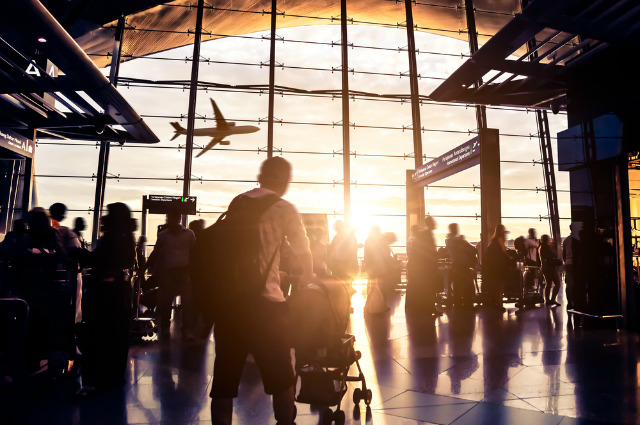 Shutterstock
"To keep holiday stress to a minimum, be sure to avoid peak travel dates, especially the Wednesday before Thanksgiving," said Mile Kelly, CEO of On Call International. "[It's one of the] the busiest travel days of the year. If you're looking for the cheapest day to travel, try flying on the day of the holiday itself." Similarly, there's bound to be traffic on day before Thanksgiving.
Choose Your Flight Time Wisely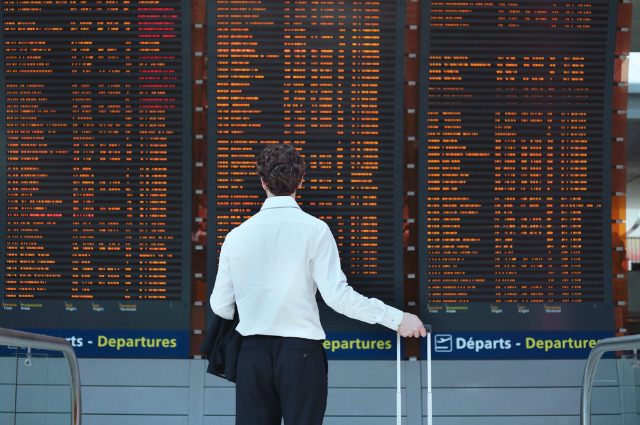 Shutterstock
There are a handful of benefits to flying at night—typically lower rates, less crowded airports and the potential to sleep through the flight—but what many people don't realize is that there are also fewer delays during the morning and night. After analyzing 6 million flights, experts recommend avoiding flights between 11 a.m. and 11 p.m. to dodge delays that get worse as the day goes on.
Avoid Short Layovers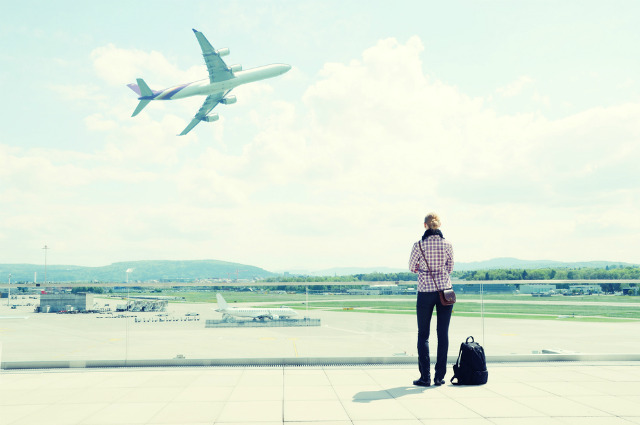 Shutterstock
"Be wary of 45 minute connections between flights in large airports, especially if going abroad," said Elizabeth Avery, an avid traveler and founder of SoloTrekker4U.com. "I have raced through the Beijing and Miami airports and watched friends miss connections in an airport in Spain as I raced ahead. The problem is that the same air carrier may be in different terminals. It is also baffling to me but that generally without leaving a secure transit area, it is necessary to go through passport control and security a second time." It's better to deal with a layover than to risk missing your connecting flight.
Plan Your Pick-Up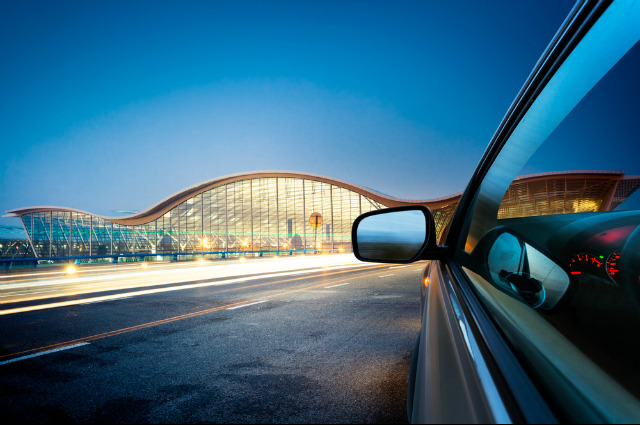 Shutterstock
"I always recommend booking a pick-up at a foreign airport, especially during holidays," said Avery. "I have heard some incredible stories of very savvy tourists having problems in unfamiliar areas." Even if your family is coming to get you from the airport, it's best to confirm the time and location before you board.
Don't Check Luggage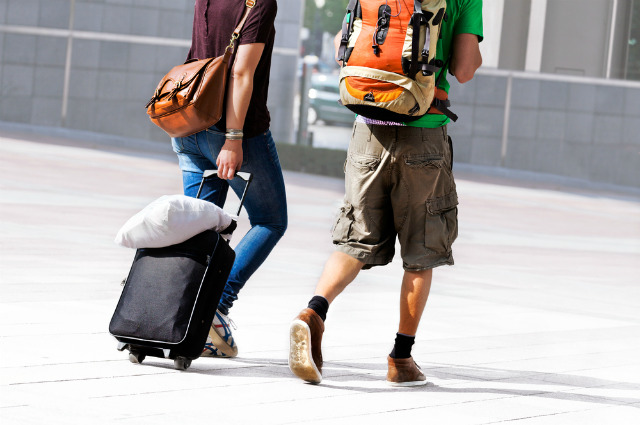 Shutterstock
How do you avoid luggage fees, skip the wait at the baggage carousel and eliminate the risk of losing all of your belongings? Pack everything in a carry-on and don't check a bag. If you have trouble packing light, there are compression solutions like the Pack-It System from Eagle Creek.
Stay Hydrated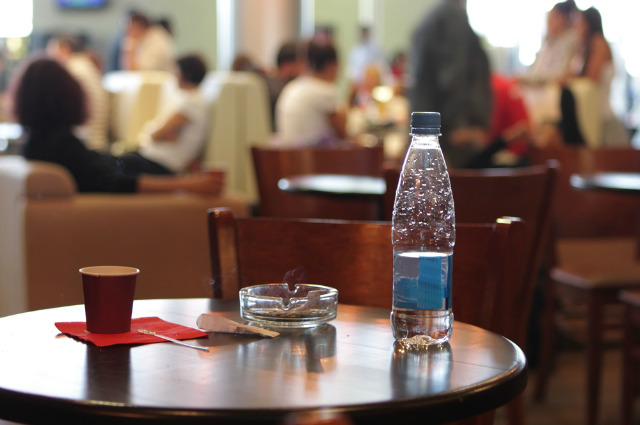 Shutterstock
Flying (and traveling in general) tends to dehydrate you—even when it's cold out, so it's important to keep water on-hand. Staying hydrated will help you feel better when you land, keeping energy levels up. Carry on an empty refillable water bottle and fill it once you're through security (and whenever it's empty) so you'll always have water handy. 
Boost Your Immune System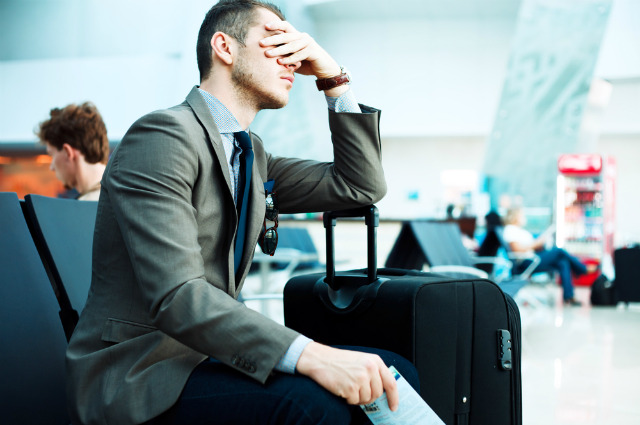 Shutterstock
Whether you prefer Airborne, Emergen-C or something a little more old school, make sure you have a plan to support your immune system. Flights and long travel days open you up to getting sick—especially during cold and flu season, so it pays to prepare.
Join a Pre-Screen Program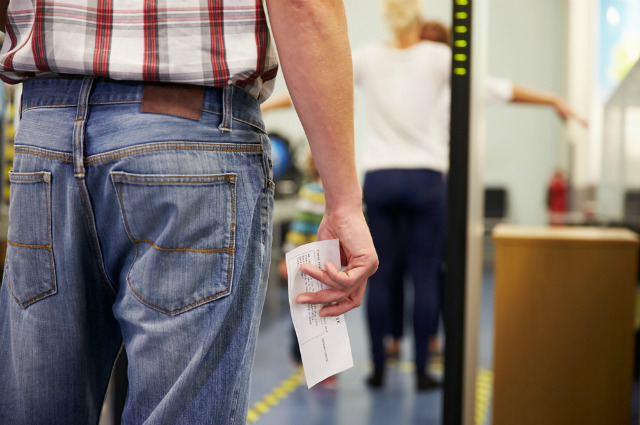 Shutterstock
On a typical travel day, TSA Precheck and similar programs might help you save a few minutes, but during some of the busiest travel days of the year these programs are life-savers. Keep your shoes on, and don't worry about removing your belt or coat—make it to your gate that much sooner.